Meghan Markle on Minimal Makeup
How Meghan Markle Overcame Feeling "Not Thin, Pretty, or Ethnic Enough"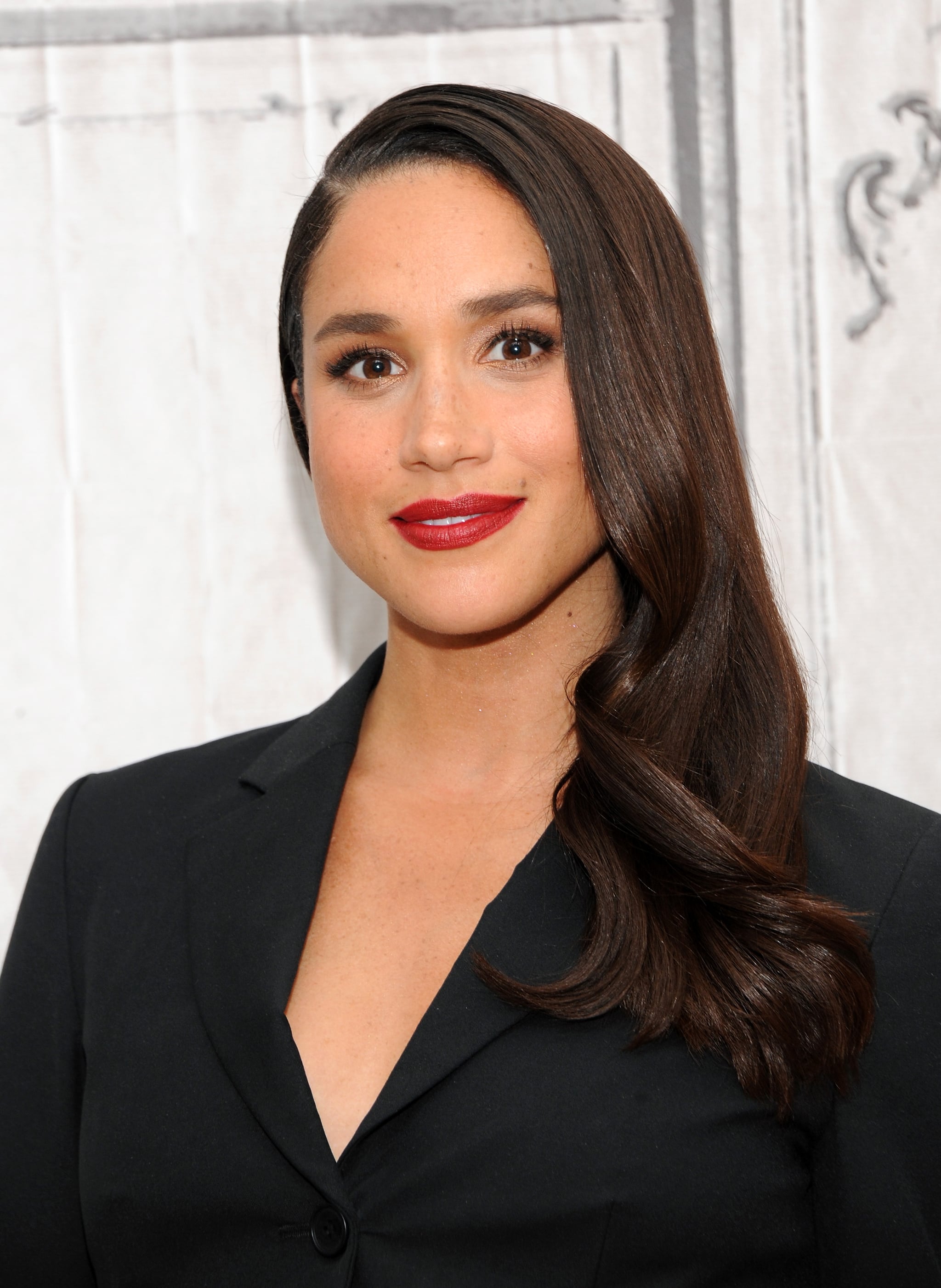 Before Meghan Markle was preparing to join the royal family and curtsying to Kate Middleton, she was an actress on Suits with a self-proclaimed affinity for self-tanner. In a 2015 essay for Darling magazine, Meghan opened up about her struggles with confidence in the past, which she covered up with a bronzer brush and a whole lot of makeup.
"I was in my early 20s, still figuring so much out, and trying to find my value in an industry that judges you on everything that you're not versus everything that you are," she wrote. "Not thin enough, not pretty enough, not ethnic enough, while also being too thin, too ethnic, too pretty the very next day. It felt unapologetically impossible, and I spent my evenings eating my feelings with grilled cheese sandwiches and cheap wine."
Meghan was "running on empty," and it wasn't until she met a casting director that she started to actually see herself behind the layers of makeup, and it was the conversation that changed her forever. April Webster is one of the most well-known casting directors in the country, known for her work on film and television projects like Star Trek and Lost, but her long list of accolades didn't stop her from seeing Meghan for who she really was.
"I had never met her before, and at my very first audition for her, she stopped me mid-scene and said so simply, 'You need to know that you're enough,'" Meghan wrote. "I was breathless. No one had ever seen it, or perhaps no one had ever called me out, but there in that small box of a room in Burbank, this woman I had never met saw me. My gut reaction was to smile. To smile hard. Maybe that would keep the tears tucked behind my draping eyes."
"She saw all that self-doubt beaming through the self-tanner and excessive blush."
Meghan has always embraced her gorgeous natural curls, and we praise her for it, but it took this compliment from the successful April for her to get this "wake-up call."
"It wouldn't have mattered if I cried, because she saw me," Meghan wrote. "She saw all that self-doubt beaming through the self-tanner and excessive blush. 'You need to know that you're enough,' she said. 'Less makeup, more Meghan.' She went on to say that I was like a 'shrinking violet,' wilted joy and energy and exuberance behind this shroud of insecurity. You couldn't pay for a therapy session this good. And that moment, for me, was a wake-up call."
And just like that, Meghan swapped out her heavy look for a more minimal, royal regimen. Check out the exact beauty products she uses, then see how this editor learned to love her skin without makeup.