Models Own Glitter Mix Gel Swatches
If You Only Buy 1 Glitter Product This Summer, Let It Be This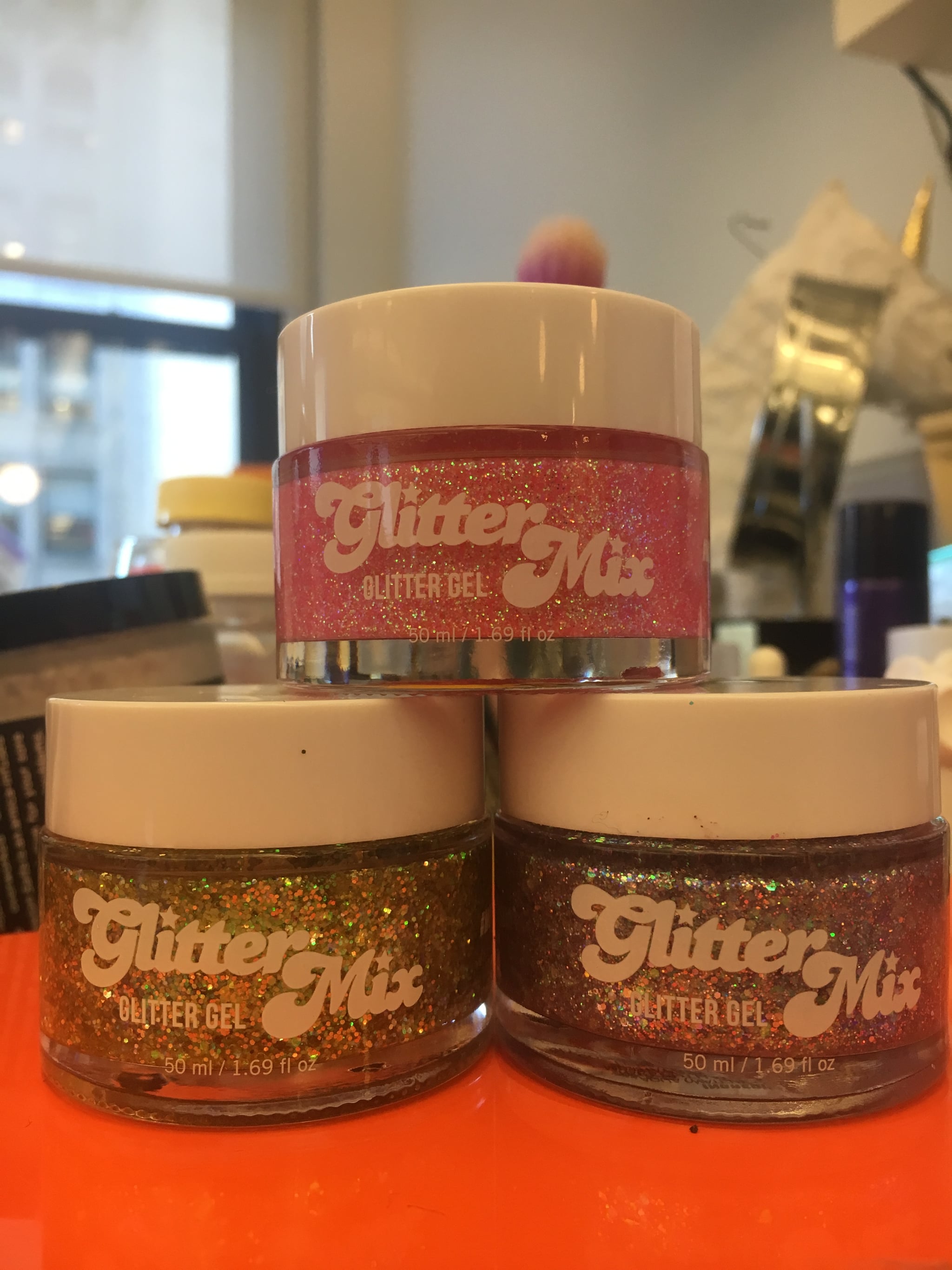 You can never have too much glitter in your life, but you can have too many beauty products, turning your apartment into more of a storage space for your goodies than a place for you to actually live. (Not speaking from experience or anything.) As we embark on the long journey of yet another festival season, I've found a single product that will totally streamline your glitter routine. Friends and fam, if you want to light up your entire dang body this year in just one swipe, feast your eyes on all you need: Models Own Festival Glitter Gel ($10).
I don't know what galaxy the folks at Models Own live in, but wherever it is, I want to live there, too. This all-over goo makes you look like a total space princess . . . one who doesn't have to deal with glitter fallout or a messy bathroom sink. It spreads on in a superpigmented coat that stays where you put it — and nowhere else. Take a look for yourself: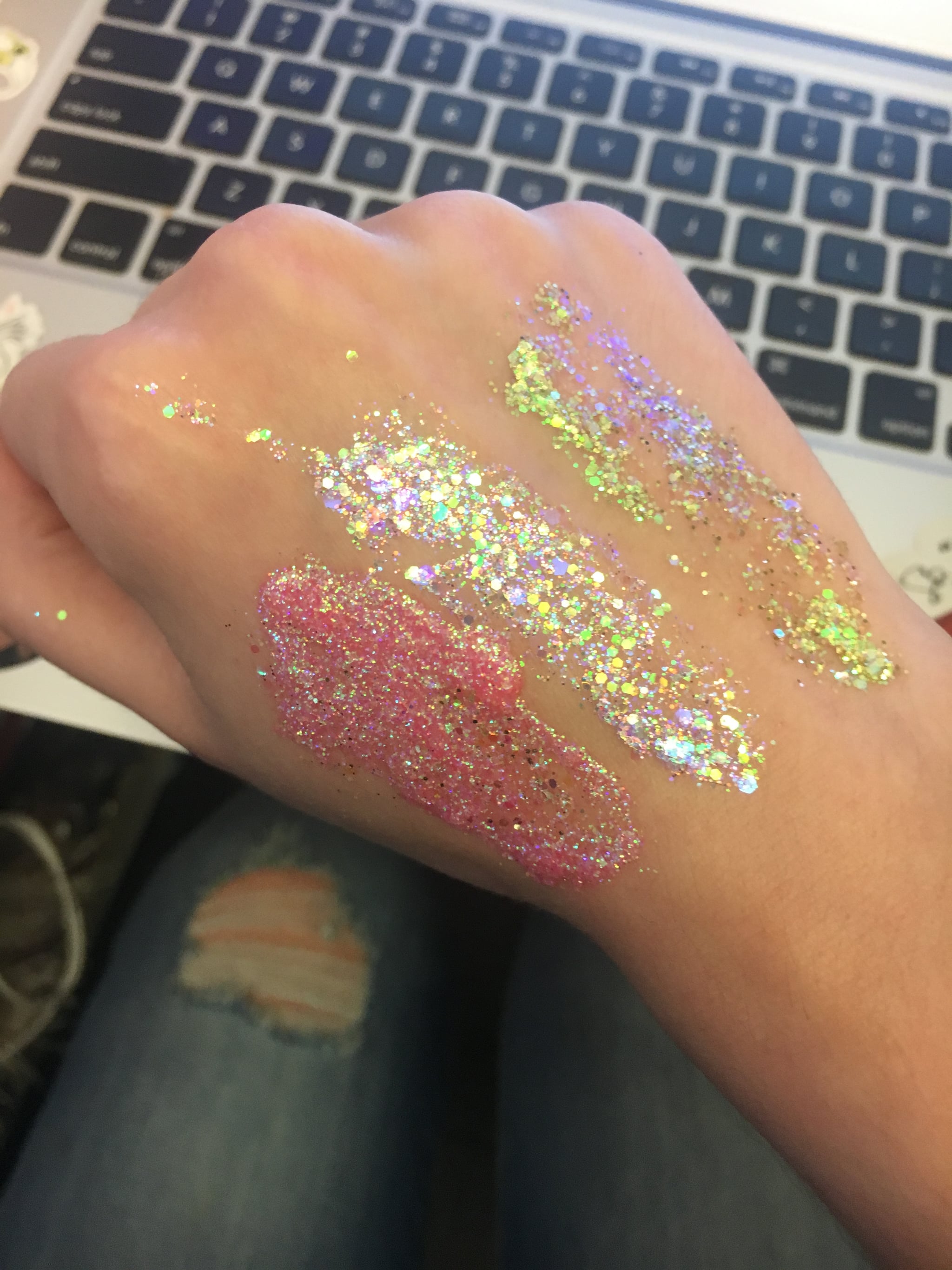 The nonsticky formula dries fast. About two seconds after I applied the swatches above, I reached into my purse to grab my phone and document such gloriousness. No sparkles got into my bag (though it wouldn't be such a tragedy if my tote got glitter bombed). I imagine it would fare well through a sweaty day full of dancing and festival-ing.
This sh*t can be applied just about anywhere. I swept it over my cheekbones, but it would also look fabulous over your lids or on your collarbone. If you're brave, you can use it in your hair to get a glitter root effect and remove the next time you shower by shampooing your strands, then running a comb through everything. I wouldn't recommend putting it under your waterline, as it might irritate such a sensitive area.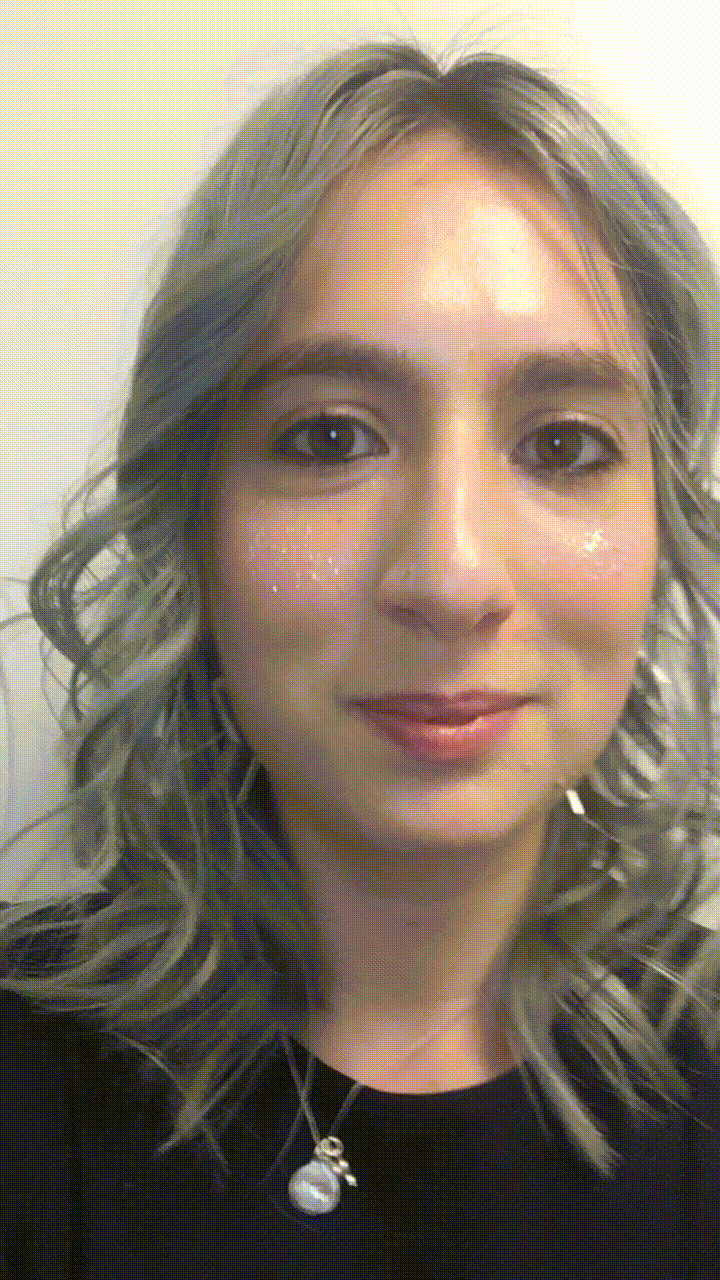 This Glitter Gel is available in three colors: Unicorn is an iridescent lavender, Candyfloss is a coral pink, and Trophy is (you guessed it) a true gold. Go forth and shimmer!
Image Source: POPSUGAR Photography / Alaina Demopoulos