New Charlotte Tilbury Hollywood Flawless Filter
Charlotte Tilbury's Newest Product Will Actually Make Your Face Look Filtered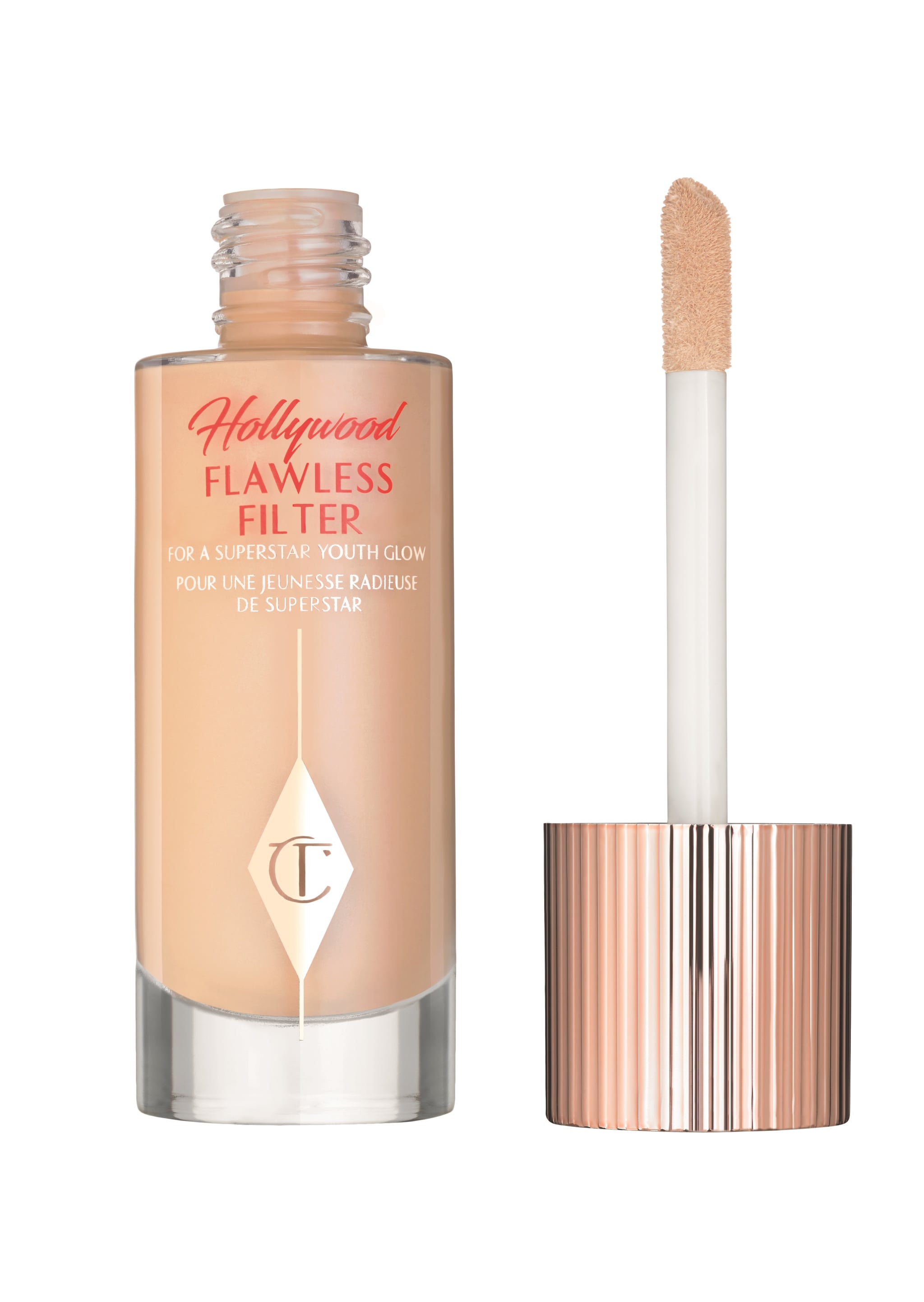 Thanks to the internet's obsession with celebrity beauty looks, the Golden Globes red carpet was the perfect testing ground for a new makeup product. Makeup master Charlotte Tilbury took full advantage of this when she debuted her latest skin-perfecting product on Sunday, Jan. 7. The new formula, dubbed Flawless Filter, was used on Mandy Moore, Greta Gerwig, Laura Dern, and Susan Sarandon.
Tilbury broke the news about this product on Instagram, stating: "Darlings, did you see what I used on the red carpet last night? The news is out! My 🌟Hollywood Flawless Filter🌟 is COMING SOON! What better way to unveil it than in Hollywood at the #GoldenGlobes! Is it a foundation? Is it a highlighter? Stay tuned!"
The product offers the benefits of both foundation and highlighter — all at once. Tilbury describes it in a press release as a "hybrid complexion innovation that creates an instant flawless filter across the skin for an award-winning, superstar-lit glow." The finish that it creates was inspired by social media filters.
On all four ladies, Flawless Filter was applied along with foundation to further smooth out their skin and add highlight. Makeup artist Matin applied the product to Moore's cheekbones, high points of the face, shoulders, and back. He shared via Instagram that his inspiration for the look was the girls from the '80s Roxy Music Album covers, with sculpted and glowy skin, gorgeous lips, and defined eyes. And he nailed it!
Flawless Filter contains a combination of a glossy oil and porcelain flower extract, which help to blur pores and give skin a healthy sheen by boosting circulation. The liquid face filter comes in seven shades and will hit CharlotteTilbury.com on Thursday, March 1. Consider our calendars marked!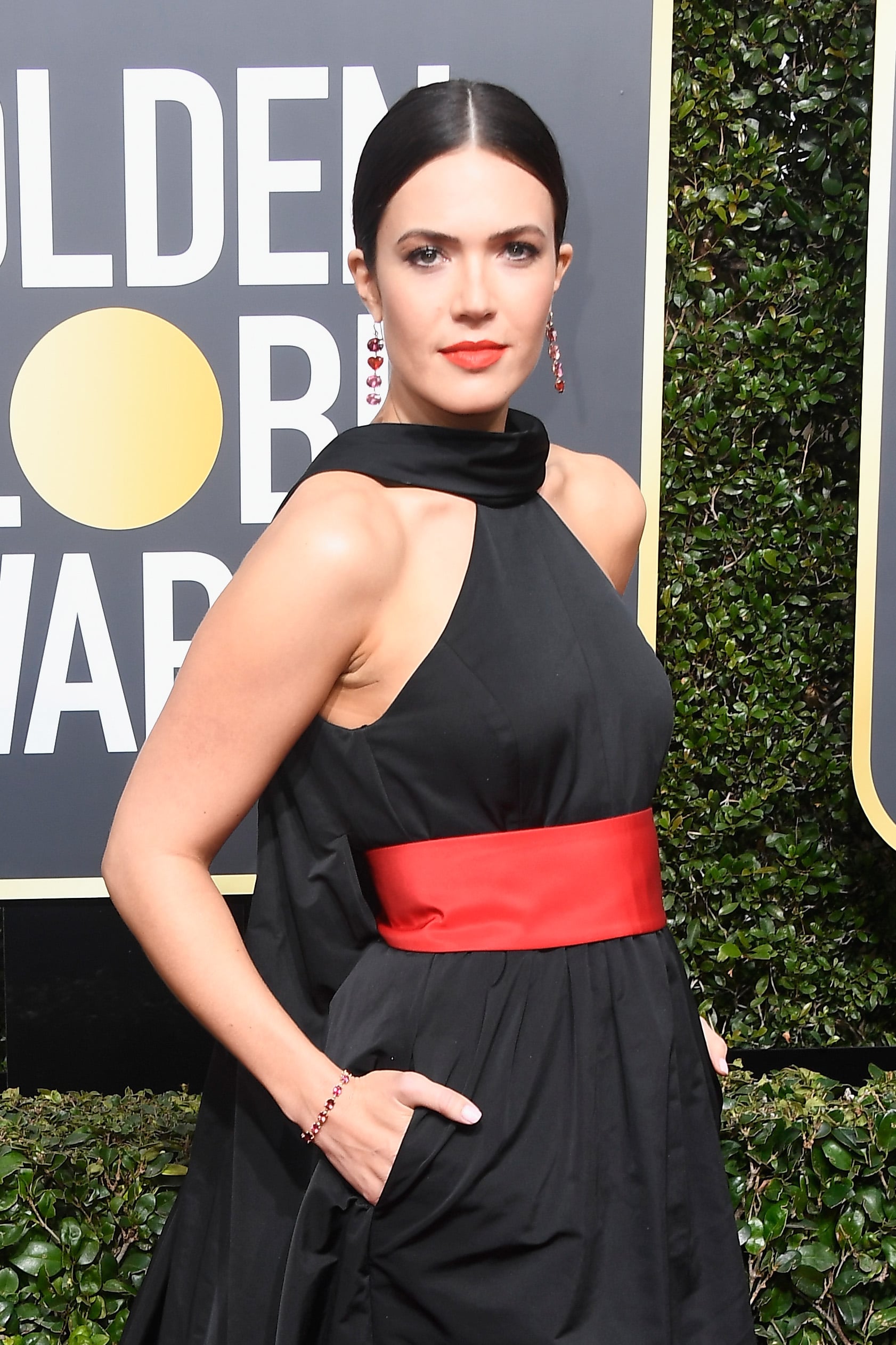 Image Source: Getty / Frazier Harrison