Obagi Medispa Dubai Scarlet Facial Review
I Tried the 'Fountain of Youth' to Clear Up My Acne Scars and Here's What Happened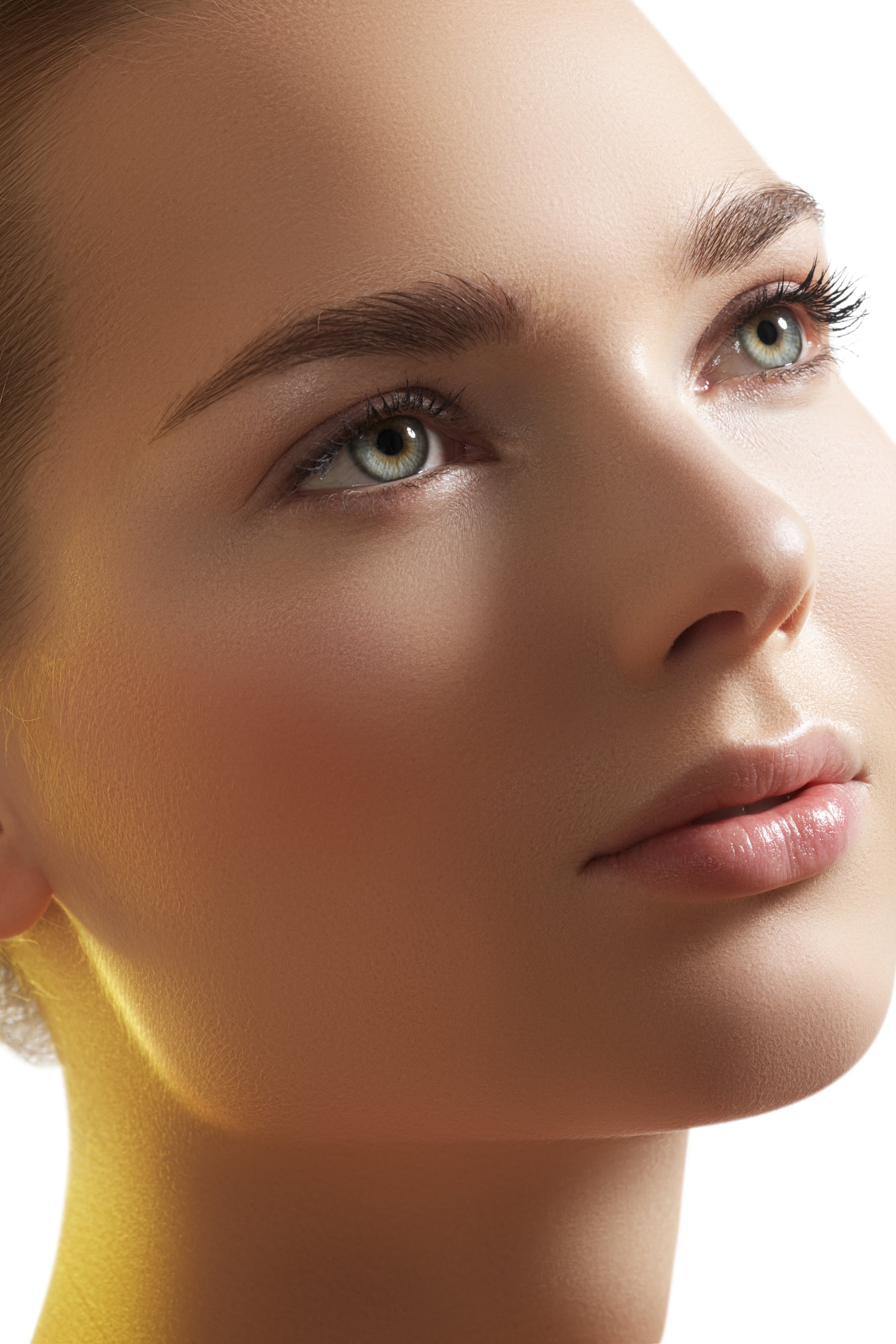 I honestly cannot remember the last time I had smooth skin but it was definitely before entering my teens. For most of my life I have battled acne or been on a quest to get rid of the scars that the skin disease has left behind, and while my skin has certainly cleared up (thanks to great treatment from a dermatologist) a course of Roaccutane doesn't solve the problem of ugly "potholes" in my cheeks.
So when I heard Obagi Medispa's Scarlet treatment is great for treating things like large pores, saggy skin and wrinkles, I was up for trying it - the only catch being I'd have to endure 25 micro-needles being plunged into my face at once, over and over for about 20 minutes. It's no relaxing outing to the spa but anyone in my position would've done it too. And if it meant having skin like the (probably airbrushed) lady in the poster (see above), pain wouldn't stop me.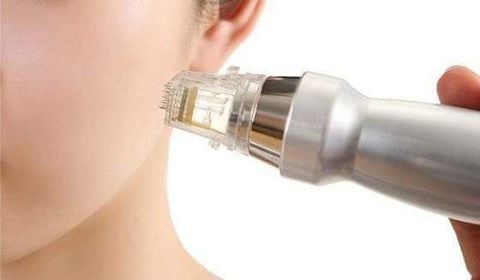 The treatment - sometimes referred to as the 'Fountain of Youth' begins with a numbing cream on the face for 20 minutes before a wand with tiny needles presses up and down into the skin. Each one is delivering heat energy in the form of radio frequency, in turn reaching the collagen fibers and helping to tighten the skin. Bye bye potholes.
I wasn't particularly bothered when the doctor was going over the plumper areas of my face but when it came to the forehead and jawline, there was slight discomfort.
Staff told me some people see results after just one treatment but you have to wait at least four weeks for the skin to repair itself to make a good comparison. I was hoping to see a reduction in the blemishes on my skin that had been left behind from a few spots I'd had recently. While they haven't vanished, I have noticed a reduction in pimples appearing on my face since having the Scarlet treatment. At the time of going to the clinic I had bumpy skin and I think the procedure helped clear things up but no improvement with the potholes.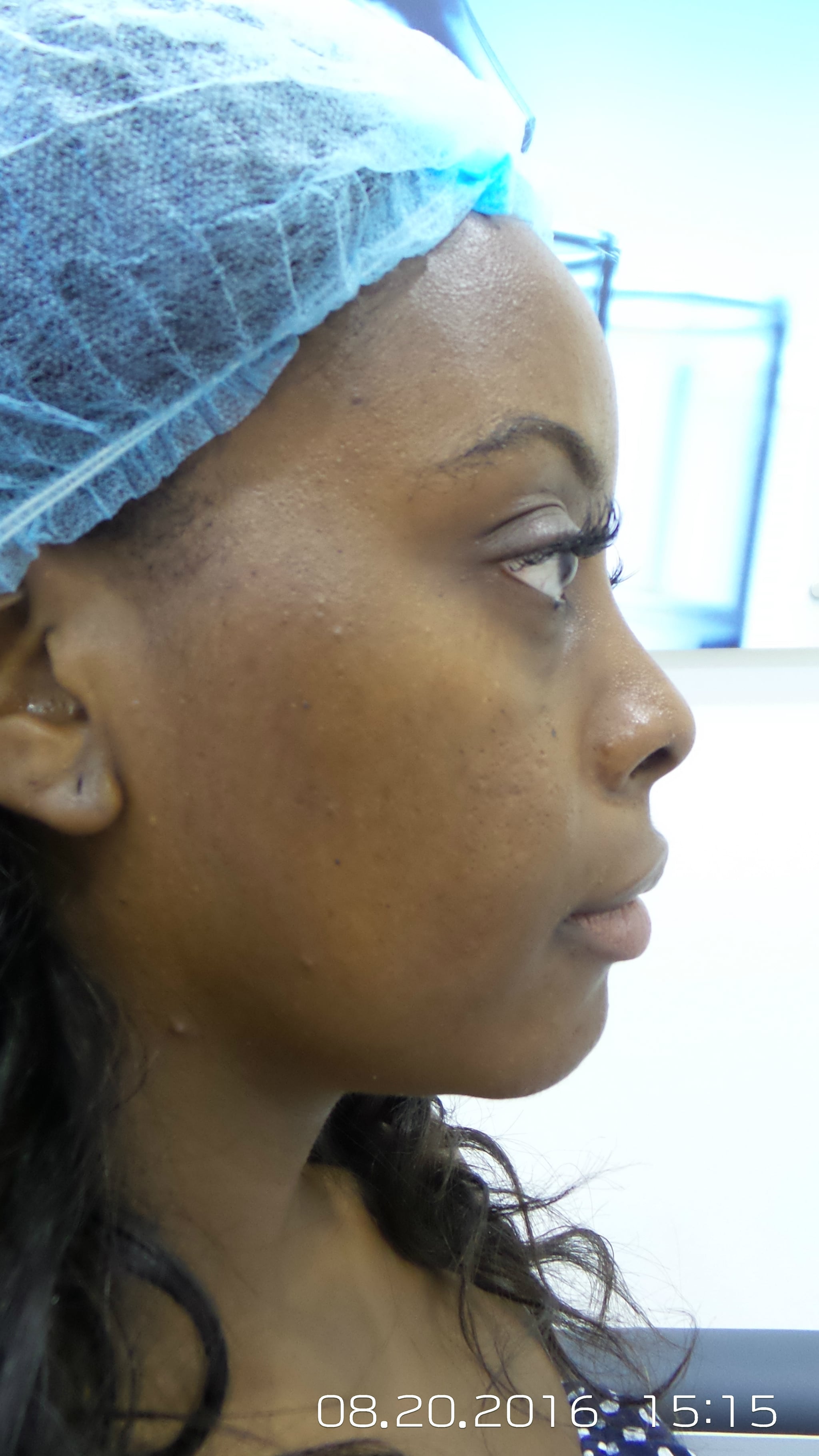 For someone with problematic skin like mine, I think it might be a good idea to get a course of treatments to see a big difference but at AED2,500-AED4,000 per session, it's quite an investment. Saying that, it's something I personally would hand the cash over for. In the last 15 years I can't imagine how much money I've spent on trying to improve my skin or hide the flaws, and at the end of the day I have to live with this face forever.
There are no side effects but I was slathered in a cooling cream when it was done and sent into the outside world. On that note, I'd recommend bringing a wide-brim hat to hide under as I was covered in so much white lotion that I looked rather odd emerging onto the streets of Dubai's Jumeirah neighborhood.
My dermatologist wrote me a prescription for something I was told would protect my skin for the next three days but after my purchase it seemed it was just an expensive sunscreen. If you've got a good enough brand at home I'd say you could skip the extra cost (AED120) and make sure you're liberal with the SPF for at least a few days after.
So for now I'm still on a quest to improve my acne-prone skin.