Organic and Natural Skincare Products in UAE
My Bathroom Cabinet Is an Organic and Natural Skincare Haven - Here's Why Yours Should Be Too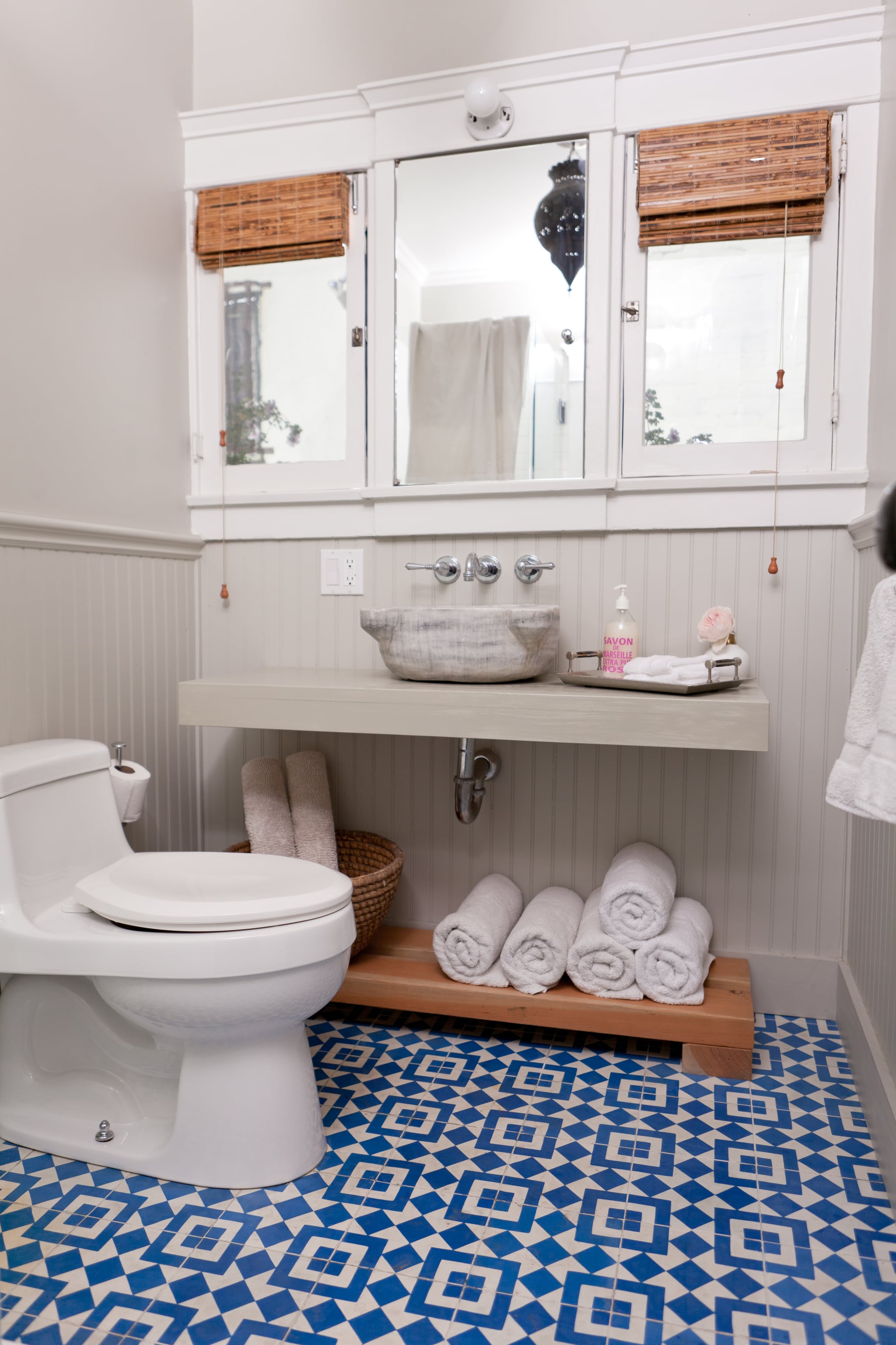 The saying "You are what you eat" similarly applies to skin and body care. Our skin is our largest organ that absorbs everything we apply to it. If you nourish your body with organic or natural food, your skin deserves the same. Below is my round-up of tried and tested organic and natural products you'll want to update your bathroom cabinet with now.
Éminence Organics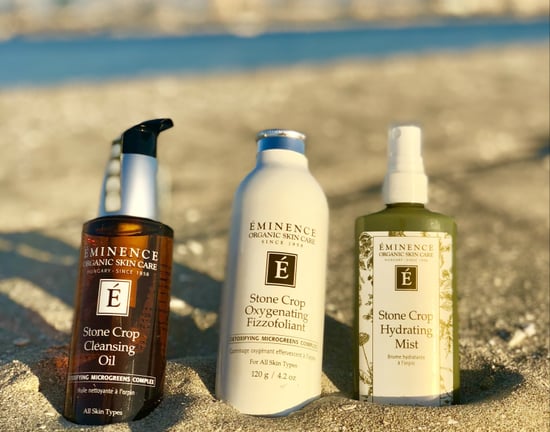 This Hungarian organic skincare range is one of my favorites as they practice sustainable farming and green practices. You won't find any parabens, animal by-products, propylene glycol, sodium lauryl sulfates, harmful colorants, fragrances, mineral oils, petroleum, or other harsh cosmetic chemicals in any of their hand-made products.
I tested the Éminence Organics Stone Crop range. Stone crop is a plant similar to aloe vera that's known for its healing properties. It has the ability to naturally correct pigmentation and heal skin irritations.
Cleansing Oil (AED280) – I've never used a cleansing oil before and was skeptical as I have oily skin. This non-greasy cleanser removes impurities and make-up without drying out the skin. I haven't had any breakouts and my skin feels more plump after using it for three weeks.
Oxygenating Fizzofoliant (AED280) – This exfoliant is unlike any I've used. You shake out the powder into your hand, and add a small amount of water to activate the product. It's a powder-to-foam system that fizzes slightly to delivery oxygen into the skin. It's gentle enough to use daily and left my skin clean with a fresh glow.
Hydrating Mist (AED181) – I love spray toners and this one is at the top of my list. It smells fresh and clean and is extremely hydrating. I don't need to use a night cream after.
Available at Sugar Beauty Lounge salons across in Dubai and Abu Dhabi.
Origins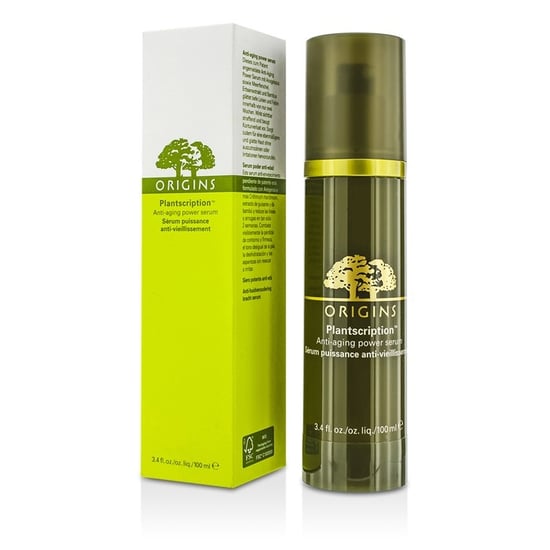 Origins has been one of my favorite American skincare brands for years. Although not all of their products are 100 percent organic, they claim all of the ingredients are good for your skin. They're environmentally conscious too. They have tree-planting programs in place and aim to have zero carbon footprint by 2020. I was excited to hear that Sephora now stocks the brand exclusively.
I tested the Origins Plantscription anti-aging serum. It contains extracts of the African Anogeissus tree from Ghana, which has healing elements and prevents collagen breakdown. This serum works well with my oily skin as it's light and easily absorbed. I find it quite soothing and keep mine in the fridge for an added cooling sensation.
Available exclusively at Sephora.
Shirley Conlon Organics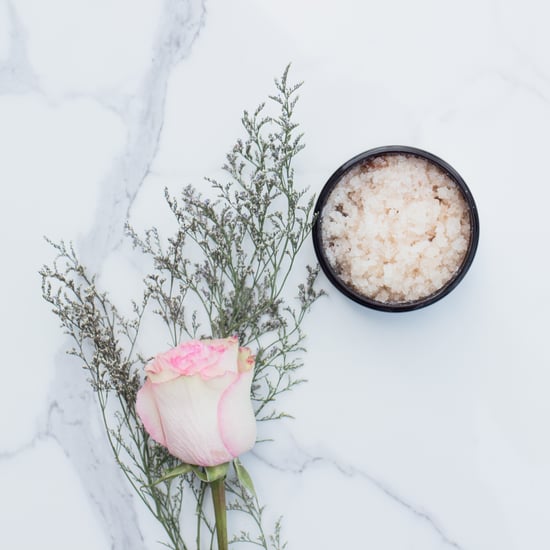 SCO products are made by hand in Dubai by Shirley Conlon. After meeting Shirley at her laboratory, it was easy to see how passionate she is about natural skincare. She was born into an Irish farming family, where everything was home grown and homemade. From a young age, she took an interest in creating potions with plants from her mother's garden. She only uses vegan-friendly, chemical-free and cruelty-free certified organic botanicals.
Body Polish (AED159) – This luxurious body scrub is a treat for your skin. It contains Himalayan salt, argan oil, rose petals and vitamin E that nourishes your skin leaving it super soft.
A'kin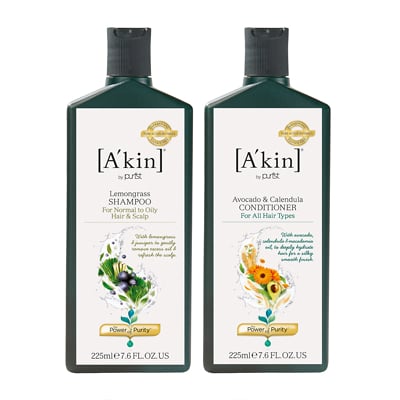 A'kin is an Australian brand developed by botanical chemist Will Evans. Their shampoo and conditioner is a staple in my bathroom. When you shower, the pores in your scalp open under the heat of the hot water. Coupled with massaging shampoo into your scalp, this creates easy product absorption. A'kin haircare products are made without parabens, sulfates, ethoxylated cleansers, silicones, mineral oil, phthalates, DEA and artificial colours or fragrances.
A'kin is 100 percent vegan and don't contain palm oil or any kind of animal by-products such as honey or beeswax.
I like the Lemongrass Shampoo (AED40) and Avocado & Calendula Re-Moisturizing Conditioner (AED40).
Available at Organic Foods & Café.
Image Source: POPSUGAR Photography / Mark Popovich