Priyanka Chopra Regrets Skin Lightening Product
Priyanka Chopra Regrets Endorsing Skin Lightening: "What Did I Do?"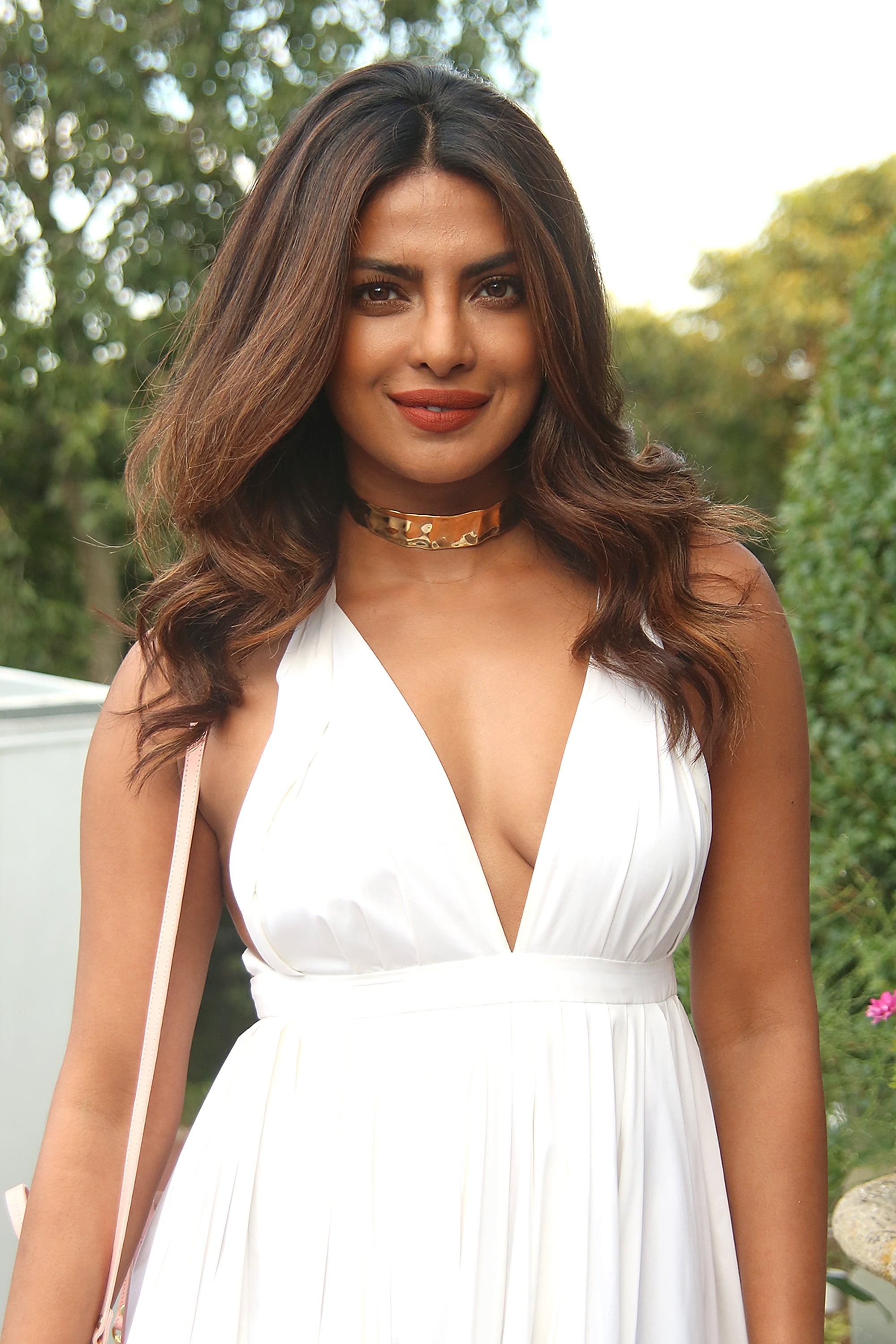 As an international movie star and beauty icon, Priyanka Chopra models for countless brands (see: her amazing Pantene campaign). However, there's one beauty product that she wishes she'd reconsidered endorsing. In an interview with Vogue India, Priyanka admits she did a commercial for a skin whitening product earlier in her career.
"A lot of girls with a darker skin hear things like, 'Oh, poor thing, she's dark.' In India they advertise skin-lightening creams: 'Your skin's gonna get lighter in a week.' I used it [when I was very young]," Priyanka admitted, adding that her "dusky" skin color used to make her feel self-conscious. "Then when I was an actor, around my early twenties, I did a commercial for a skin-lightening cream. I was playing that girl with insecurities. And when I saw it, I was like, 'Oh sh*t. What did I do?'"
The good news is that experience inspired Priyanka to be more outspoken about self-love. She continued, "I started talking about being proud of the way I looked. I actually like my skin tone."
Considering recent reports of how harmful skin bleaching products can be, it's definitely an issue worth taking a stand against. Popular ingredients like hydroquinone are potentially carcinogenic and even banned in the European Union and Japan, while kidney- and brain-damaging mercury is found in other products to suppress the production of melanin.
Major props to Priyanka for calling out her past mistakes. It's just one more reason to love her.