Secrets of Department Store Makeup Artists
5 Reasons Department Store Makeup Artists Won't Give You the Time of Day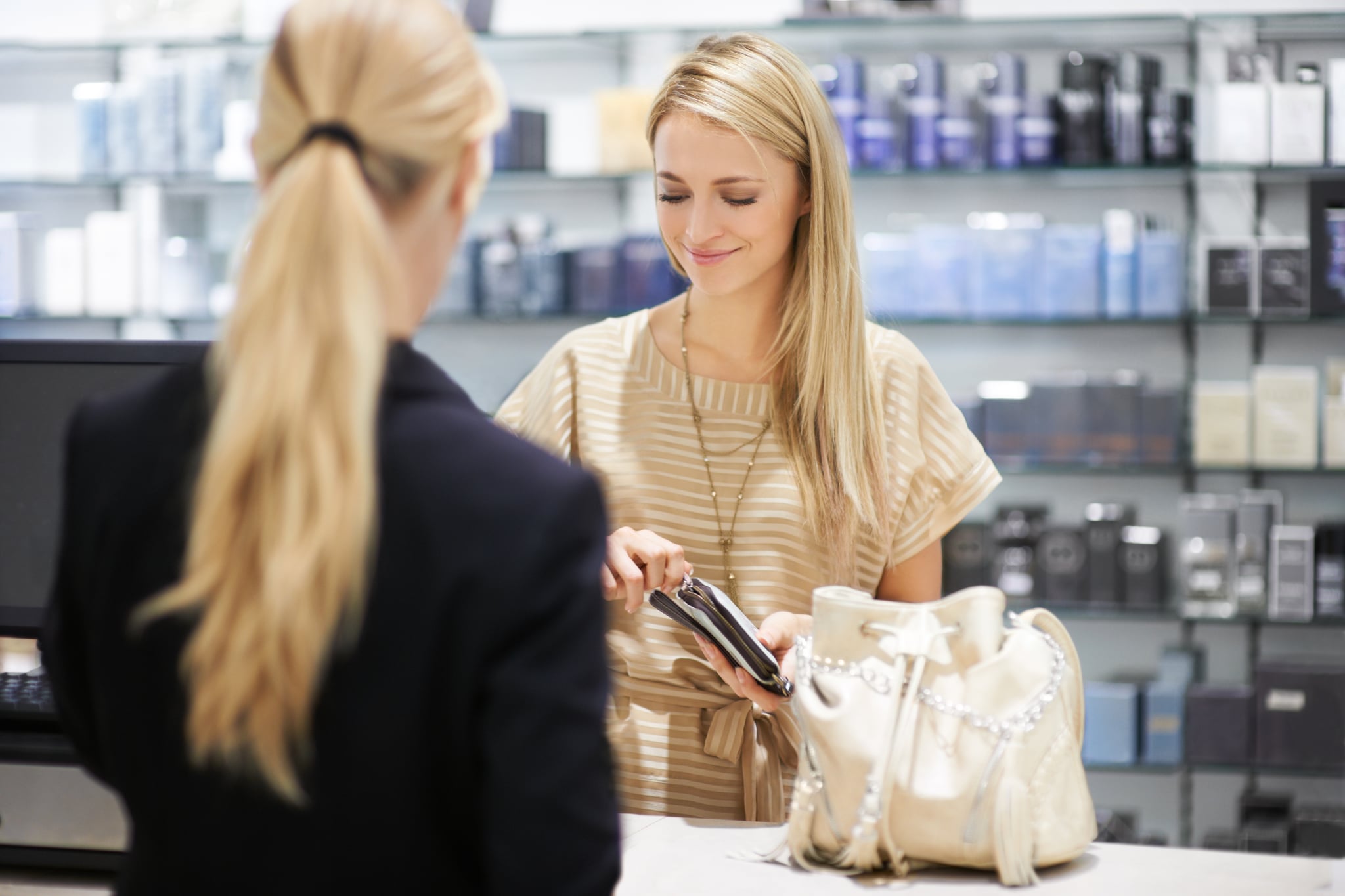 I worked as a makeup artist at a department store for four long years, but it felt like 40 years by the time I escaped. I certainly deserved all the free company moisturizers and concealers just to hide the stress lines that appeared across my face during that time.
It wasn't always like that. When I started, I was as excited as the customer when it came to makeup. I loved to glamorize, transform, and pamper. And I know many brilliant makeup artists who still feel that way. But for me, retail put out my fire, and now I understand why some department store makeup artists just won't give customers the time of day.
Shouldn't both the makeup artist and customer be on the same team? I mean, the "we sell, you buy" model generally works well in retail, but somehow when it comes to cosmetics, something doesn't gel. In the department store, it's more like a standoff on a battlefield: the customer is as pumped as the music that blares at them, ready to be tempted by shimmery shadows and lured in by luscious lipsticks. But we, the makeup artists, are often the enemy armed with a belt of brushes and some serious freakin' attitude.
I'm glad I'm not one of these powder-brush-wielding makeup girls with a scowl tattooed across my face anymore, but at least I learned a few things during my department store time that can make your life as a customer easier. So here it is — the inside scoop on why you're not getting the five-star service and enthusiasm you deserve from your department store makeup artist.
1. We aren't all makeup artists.
I know — shock, horror. You think when you walk into our designer domains we're all highly skilled and professionally trained lovers of lip gloss waiting to create a miracle on your face. Um, no. Some of us work for promotional companies or temping agencies and some are sales assistants moved around due to a lack of staff, meaning your makeup artist may be an employee from the kids' department, temporarily placed on the cosmetics floor. This can create a total lack of confidence (and eye contact) from these the girls behind the cosmetics counter — who I will call makeup artists for the purpose of this article — because they know most shoppers could pull off a better smoky eye than they can.
2. We deal with so many fake customers.
When I say fake, what I really mean is sh*tty. Half the time I was savvy to which shoppers really wanted to buy new products and which just came for the free samples. But my job description was to give every customer the same time and enthusiasm — pretty hard when you see the same people doing the daily cosmetic store rounds to get their free makeovers with feigned interest.
It's pretty soul destroying knowing some of those facial masterpieces you create are a total waste of time and you're often being used. So if your MUA seems a bit lackluster applying your foundation, she's probably just gone through 10 time-wasters and is over life itself.
3. Customers don't respect the hours.
The store shuts at 6 p.m. and a customer waltzes in at 5:55 p.m. for a full face. Ugh. Again, we already know many people aren't serious shoppers and that you're really looking to get a touch up for your after-work Tinder date, but if you are genuine, why on earth do you come in at that time? Are you expecting to be locked in the store so you can have an eight-hour private masterclass? This is probably the worst time to approach a counter as we've most likely just experienced an understaffed day and you'll end up with blue eye shadow all over your face. For fun.
Word of advice: if you want better service, prebook an appointment or at least come in a half an hour before the store closes.
4. We are on our feet all day.
And I mean all day, usually on cold tiles. We don't get to sit down — ever. The only way to half combat this issue is by wearing sexy thick-soled granny shoes. If you have to forgo fashion for your feet on a daily basis, tell me you wouldn't wear an unimpressed look to match.
5. We may be working for two companies at the same time.
Some makeup artists are working for both their brand and the department store simultaneously. This means added pressure, frustration, and conflicting management. Imagine if you were employed by a vegan cafe but were selling pork sausages under the counter. I once got fired straight off my counter by my brand's boss for suggesting another less-expensive product to a customer that was from the store's brand. Naughty me for listening to my customer's financial needs and growing my brand through honesty and repeat customers. I hung up my makeup apron only to be hauled back by a department store manager who then told off the other boss. Confusing, huh?
So yeah, the glamorous and creative career path I thought I'd taken was as stimulating as a deep and meaningful conversation with a statue. Big respect to anyone in the customer service industry who can serve their time without getting fired or having their creative fire put out. I wasn't one of them.
Luckily, my face is now thawed, and I like people again. And I'll always feel for my fellow department store makeup chicks that are still on that battlefield.