Skeyndor Power Hyaluronic Facial at Jumeirah Carlton Tower
Here's What It's Like to Have a Facial So Good It Won a Nobel Prize
With Sloane Street's designer stores, the original Harvey Nichols department store and Harrod's, London's Knightsbridge is home to some of the world's most fashionable brands. But one hotel situated on the stylish road is ahead of the game when it comes to beauty trends too.
The Peak spa inside Jumeirah Carlton Tower offers visitors a facial which doesn't just sound like it's an incredible treatment, it's been proven to make a great difference to the quality of your skin.
The Skeyndor Power Hyaluronic facial, uses a mesoscience machine, a Nobel Prize-winning electroporation device that helps fill lines without needles. After cleansing the remnants of makeup off my face, with the Spanish brand's Thermal Cleansing Gel, my therapist used products such as the Power Hyaluronic Deep Moisturising Mask – which worked its magic while I enjoyed a relaxing hand massage – and Power Retinol Intensive Repairing Emulsion to mend and defend my sun damaged skin.
While everything was applied by hand up until now, I finished with the Power Hyaluronic Intensive Moisturising Emulsion, which got a deeper penetration using metal plates that carry an electromagnetic current to cells to increase permeability of the cell membrane. It means the facial machine can deliver hyaluronic acid – a component which holds 1,000x its weight in water – at cell level, something that couldn't happen by hand.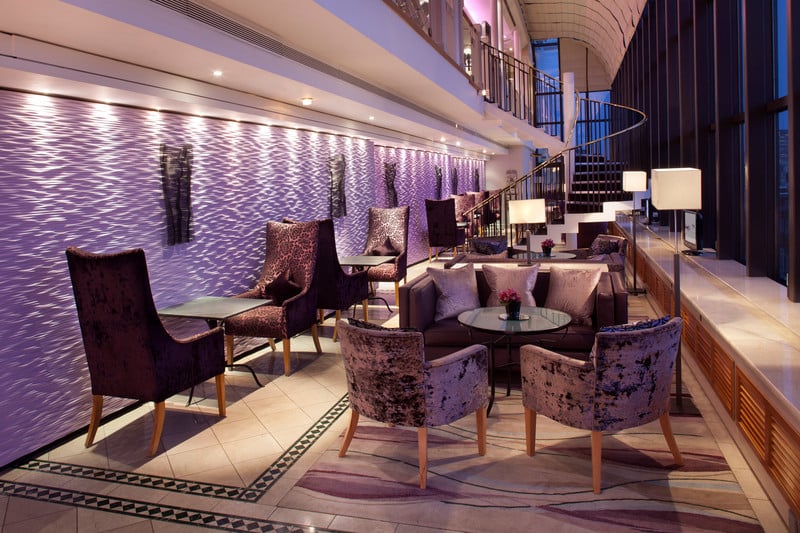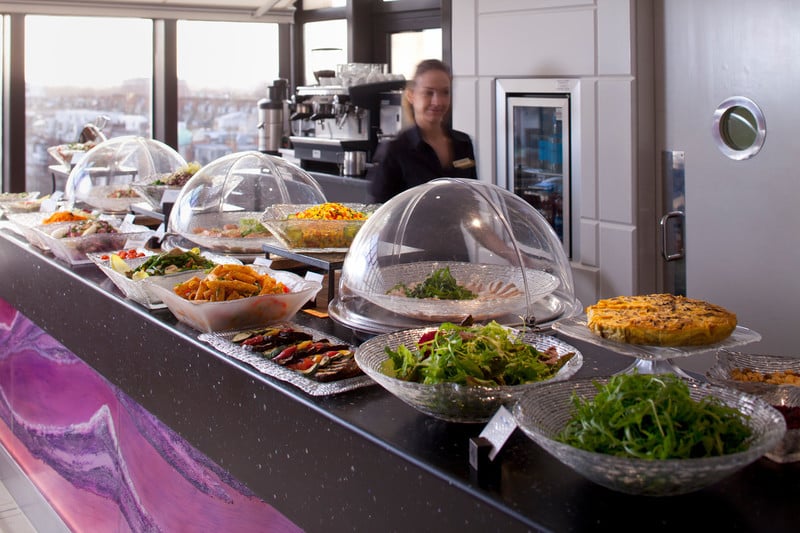 While my therapist was using the device over my cheeks, it left a slight metal taste in my mouth which was strange but I was warned of the side effect prior to hopping on the spa bed. Otherwise, it doesn't hurt at all, if anything the plate just feel a little cold at first touch.
Considering it's such a high tech treatment, I think GBP120 is an absolute bargain for skin that guaranteed to be 100 percent hydrated for the next 24 hours. It only takes forty minutes of massage to leave with soft, plump skin and feel super relaxed.
I was sent off with a recommendation to invest in some Pure Defence Gel to balance my oily skin and wondered around the eight-treatment room spa, which is home to The Club Room lounge where guests can enjoy a healthy bite to eat or drink to re-energize. On the second level of the two-story fitness club, the gym offers cool views of the stylish neighborhood, so even if you you don't opt for a hydrating facial, it's still worth a visit.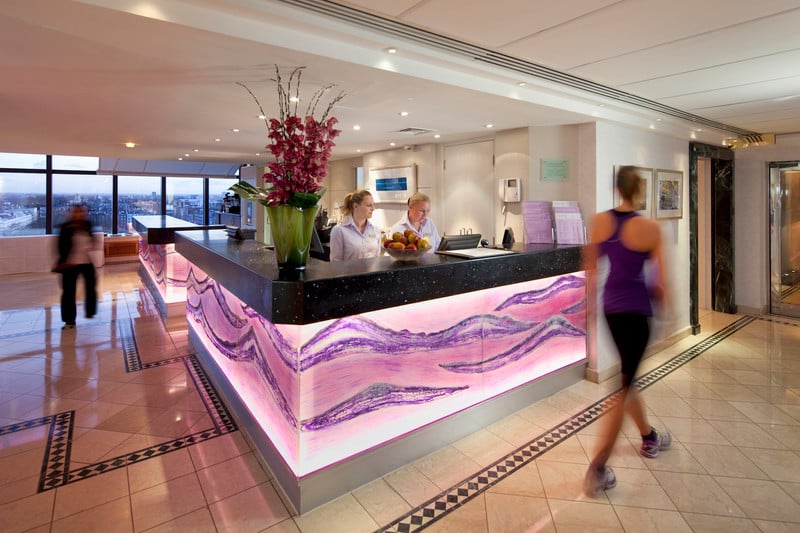 Image Source: Jumeirah