Sky 2.0 Dubai Nightclub Review
PopSugar Middle East Tries Dubai's Newest Night Club, Sky 2.0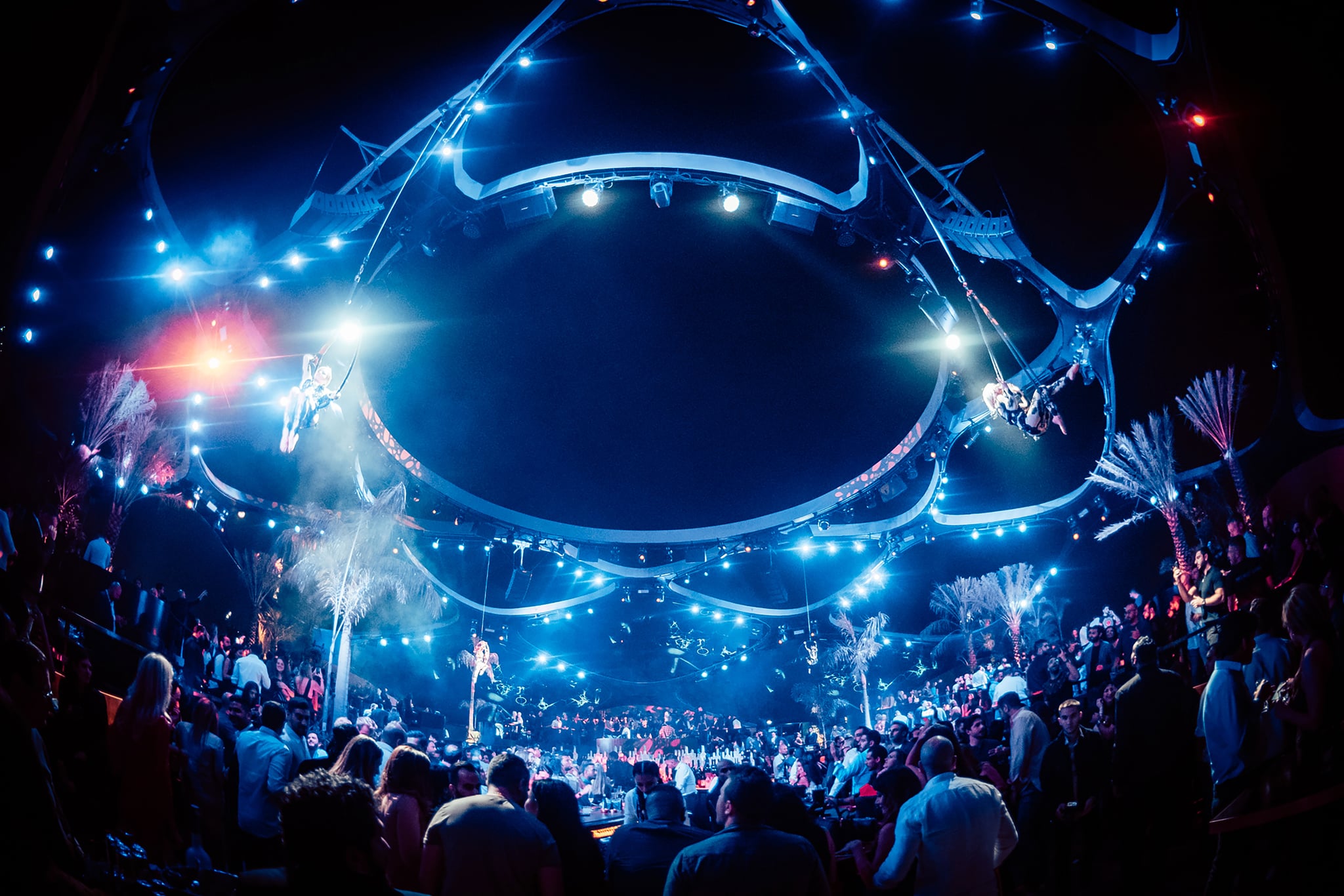 Supplied/ Sky 2.0
When it comes to nightlife experiences in Dubai, few can come to the on-hand, polite quality service and all-round happy party vibe that Sky 2.0 has seemingly mastered so easily.
From the entry to table setting, and bar service, your every need is not only catered for, it is done with a sincere smile from the venue's many floor, door, and bar staff as well as their security, who we have to say are some of friendliest and most helpful that we've ever encountered.
For our review, we ventured out to the newly opened, open air club on a Friday – the venue's designated RnB night. And, truth be told, it was one of the best nights we've had in a while. The venue's visual effects, which include LED lights, wall projections, and spot lights, along with its dancers, who don a number of colorful and unique costumes, which corollate with their dance routines (our favorite was the homage to Michael Jackson) add to the buzzing party vibe. While the confetti, which is released just past midnight, is a sight to truly be hold.
Features aside, one of the things that we truly enjoyed was the fact that everyone was dancing and singing along to the music – if you've been out, out in the city before, you'll understand why this is worthy of a mention.
With three floors to choose from, we opted for a table on the second – it gave us prime access to the dancers, enough room to breathe, and was situated just minutes away from the restroom. Not to mention, it had the best breeze.
The Dress Code:
Unlike some clubs in the region, Sky 2.0 is all about comfort. Not to say that you can come wearing sweat pants, but you don't need to don every fashion label you own, either. A chic jumpsuit and heels will suffice, as will a pair of cute jeans and a top.
Average Cost for Two:
Drinks price range from AED50 to AED70, depending on your drink of choice.
Table Bookings:
Table service starts from AED4,000, and includes your very own wait staff, a massive bottle of clear juice, and all the mixers you could ever need. To book your table call or WhatsApp: +971 58 633 3633
Fun Facts About Sky 2.0:
It hails all the way from Beirut, Lebanon, with a promise of bringing its host nation's sleepless party energy to the Dubai.
The venue is designed to resemble a UFO, which has landed in the desert.
PopSugar Middle East's Rating: 4.8/5
Sky 2.0
Where: Dubai Design District
When: 10pm-4am, every Wednesday, Thursday, and Friday

Contact: +971 58 633 3633 or +971 4 587 6333
Image Source: Supplied/ Sky 2.0