Stop Asking For Kardashian Eyebrows
Why This 1 Makeup Artist Says: "Please Stop Asking Me For Kardashian Eyebrows"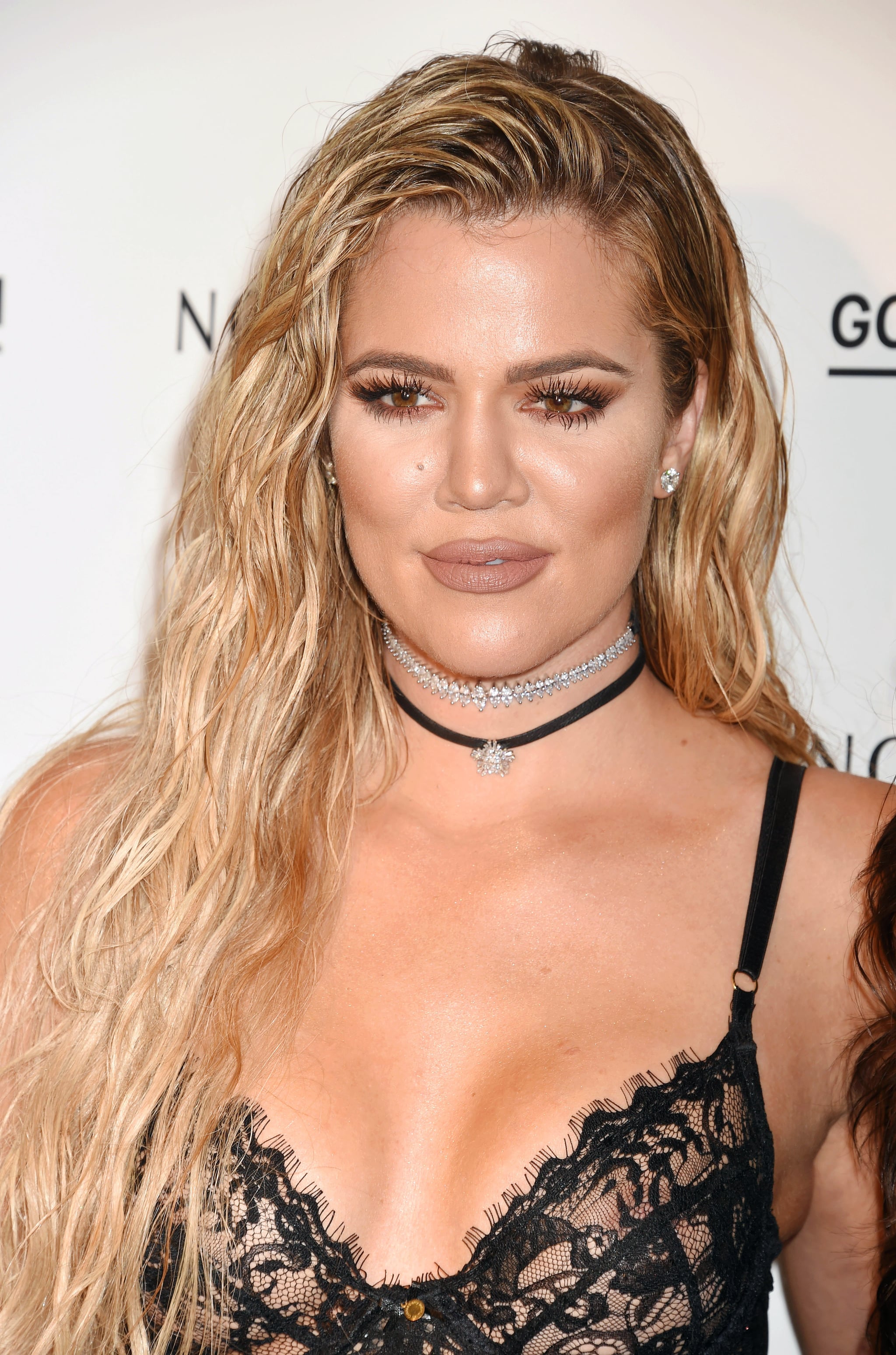 You need one. Maybe two.
A scary phenomenon is happening. Young women who have never worn a stitch of makeup in their lives, are choosing to begin their venture into beauty products in the eyebrow pencil aisle.
In the the '80s and '90s, teenage girls who were interested in makeup would wear a little bit of lipgloss as a safe, "natural" choice. Blush and mascara, possibly a The Body Shop bronzer would follow. The absolute last living thing anyone in their teens or twenties was thinking about was filling in their eyebrows.
Eyebrow makeup was for old ladies who plucked their arches so much in the '60s and '70s that they had no hair left at all and were forced to draw in a very obvious fake eyebrows.
Enter the Kardashians.
In 2007, Kim's sex tape "leaked," Keeping up with Kardashians aired shortly after and nothing has been the same since. Suddenly a family of Armenian women were the hottest sex symbols and they had something nobody else had: a sex tape, a step father who was a former Olympian, and a big butt, and bold eyebrows.
As a result, teenagers across America have changed their way of life. Now, when they approach a makeup counter, they often say, "Oh no — I don't wear makeup — I only fill in my eyebrows."
When one creates a look that encompasses a pale face, pale lips, no eye makeup and just big black eyebrows, it can make a person look downright sinister and evil.
Although they think they are very cool and hip, they are wrong. A face with no makeup — no concealer, no bronzer, no mascara, and just eyebrow powder from Anastasia, results in a frightening look. When one creates a look that encompasses a pale face, pale lips, no eye makeup and just big black eyebrows, it can make a person look downright sinister and evil.
It would be one thing if we were filling in our brows with soft subtle brow powder, but the look I'm concerned about is often described as "bold." The brows are too dark, too big, and too obvious. What works for the olive skin toned, dark-haired Kardashian does not always translate well into the common people.
Once again, like every beauty trend started by the Kardashians, we have to take a step back and say: "Are we famous?" "Are we followed by the paparazzi daily?" "Do we need these big huge black eyebrows in our real life?"
No. No we don't.
Don't get me wrong, eyebrows are something that we should have and embrace. On the other end of things, I have a whole generation of women (from the '60s and '70s and '90s) who over plucked their brows. These women created pencil-thin brows with their tweezers because that was in vogue at the time. And as a result, they now have pencil-thin brows (when they are not in vogue). These women cannot possibly fathom having a "Kardashian eyebrow" on their face. They cannot even imagine having an "eyebrow" on their face.
So it's feast or famine as a makeup artist. For one client, I am begging her to put on some foundation and concealer and lay off the brows. But for my next client, I am begging her to lay off the blush and the blue eye shadow and fill in her nonexistent brows. I believe we can find a happy medium.
While I am convinced that brows should be shaped and loved. For those of you who are focusing on your eyebrows and not your skin or the eyes which the eyebrows highlight, my advice is to shift your focus. Your skin and eyes need your help — stop ignoring them.
For those of you who fill your face with vibrant colors, heavy foundations, and concealers. And then ignore your little miniature, baby eyebrows — learn to embrace your brows. A supple brow signals youth and a will to live.
There are common solutions for all women on this earth. Everyone can benefit from a soft brow powder or a universal brow pencil. Since the brow craze erupted, Instagram followers come to the makeup counters asking for numerous brow products at a time.
"I use a brow powder now to fill in my brows, and then I set it with a brow gel, but I need a brow pencil and a brow pomade!" they say frantically.
One does not need four brow products generally. I would say after 14 years in makeup artistry, most clients need at most, two brow products to get the job done. Do not let Instagram tell you otherwise.
I am a fan of one product for filling in what you don't have, and one product for setting. We no longer have to be afraid of brow pencil. The days of the hard, cold brown line drawn in by old ladies are over, and there are numerous brow pencils that are amazing. My favorite is IT Cosmetics Brow Power. The product comes in one shade for all women and is waterproof! No more staring blankly at warm blonde, warm taupe, soft brunette, warm brunette, desperately trying to understand your eyebrow shade. It is one shade for every woman on the planet Earth. If you press lightly, it will create a soft tone for fair blonde folks, and press harder for that Kardashian brow that you know and love. If you feel the need to set the product or if you feel like you need minimal "filling-in" and just want a good stiff brow gel, Benefit makes a magical product called Gimme Brow.
This is all you need to succeed in the brow department.
Stop making life difficult.
As Americans we have a lot to worry about these days . . . perfect brows should be an easy way to create happiness in our lives.
Image Source: Getty / Jeffrey Mayer