Stylist Asked to Do Marla Maples' Inauguration Hair
Stylist Threatened After Refusing to Provide Free Services to Marla Maples For Inauguration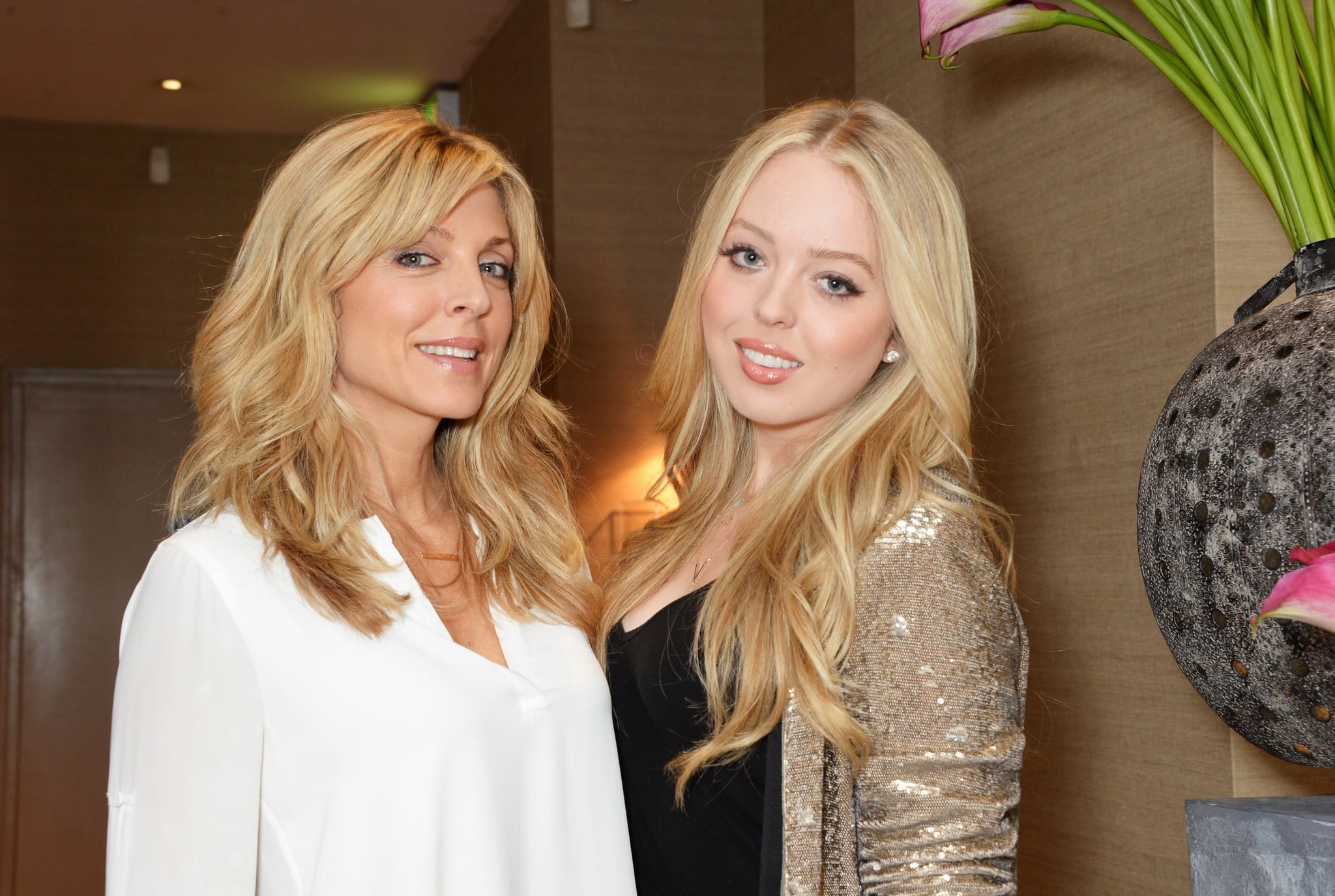 A freelance stylist in Washington DC was left stunned after Donald Trump's ex-wife Marla Maples attempted to hire her for the inauguration. According to The Washington Post, stylist Tricia Kelly was contacted by a longtime client of hers who has ties to the Trump family. This person asked if she would style Marla's hair (as well as the strands of her daughter Tiffany) for the inauguration. After providing her rates, she discovered Marla and Tiffany were sharing a $300 budget for both hair and makeup, so Kelly kindly reduced her fee to a total of $200.
It was at this point in the conversation that Maples's assistant suggested an alternative: working for "exposure," meaning Kelly wouldn't be paid but would instead be mentioned on Marla's and Tiffany's social media accounts.
"I was stunned," she told The Washington Post. "I told them . . . I work for a fee, not for free." Kelly divulged that she works with many politicians in DC (which she rarely discloses, as to appear bipartisan), and remarked that she has clients who "make far less than they do who pay full price." She added, "People on staff — the incoming White House and the outgoing one — pay full price. It seemed like they were trying to see how much they could get for free based on their names."
Unfortunately, after The Washington Post reached out to Marla's publicist, Kelly's longtime client (who had attempted to set up the styling gig) sent her a threatening email. "You are messing with the president of the United States," the contact said, claiming Marla was concerned about her financial situation as she no longer receives child support from Donald Trump. "She is used to a certain lifestyle and you don't understand that."
It is not uncommon for stylists and makeup artists to provide complimentary services for celebrities, but it's also not unreasonable to expect compensation for services provided. If you truly believe a service is worth getting or experiencing, then you should be prepared to be pay for it . . . no matter how famous you might be. Stay tuned for more updates on this story as they become available.