Tao Spa Review: Ashiatsu Massage at The Mall, Dubai
Why It's Good To Let People Walk All Over You Once in a While
Here at POPSUGAR Middle East, we 100 percent believe in embracing you inner bawse lady and standing up for what's right, so while we don't metaphorically encourage our friends to let people walk all over them, we do in the literal sense of the phrase.
Tao Spa in The Mall, an uber posh shopping center located opposite the Burj Al Arab, recently opened (one is also coming to The Dubai Mall soon!) and their exclusive treatment is worth canceling plans to experience. The venue is the only place in the Emirate to offer Ashiatsu massages - a treatment where a masseuse uses her or his feet to knead muscles using their feet.
Customers get to choose from a range of scented oils which include raw coconut and lavender. Split into male and females sides, the salon looks tiny from the front reception area but once you walk in and realize just how deep it goes, it's candle-lit hallways immediately have a relaxing effect.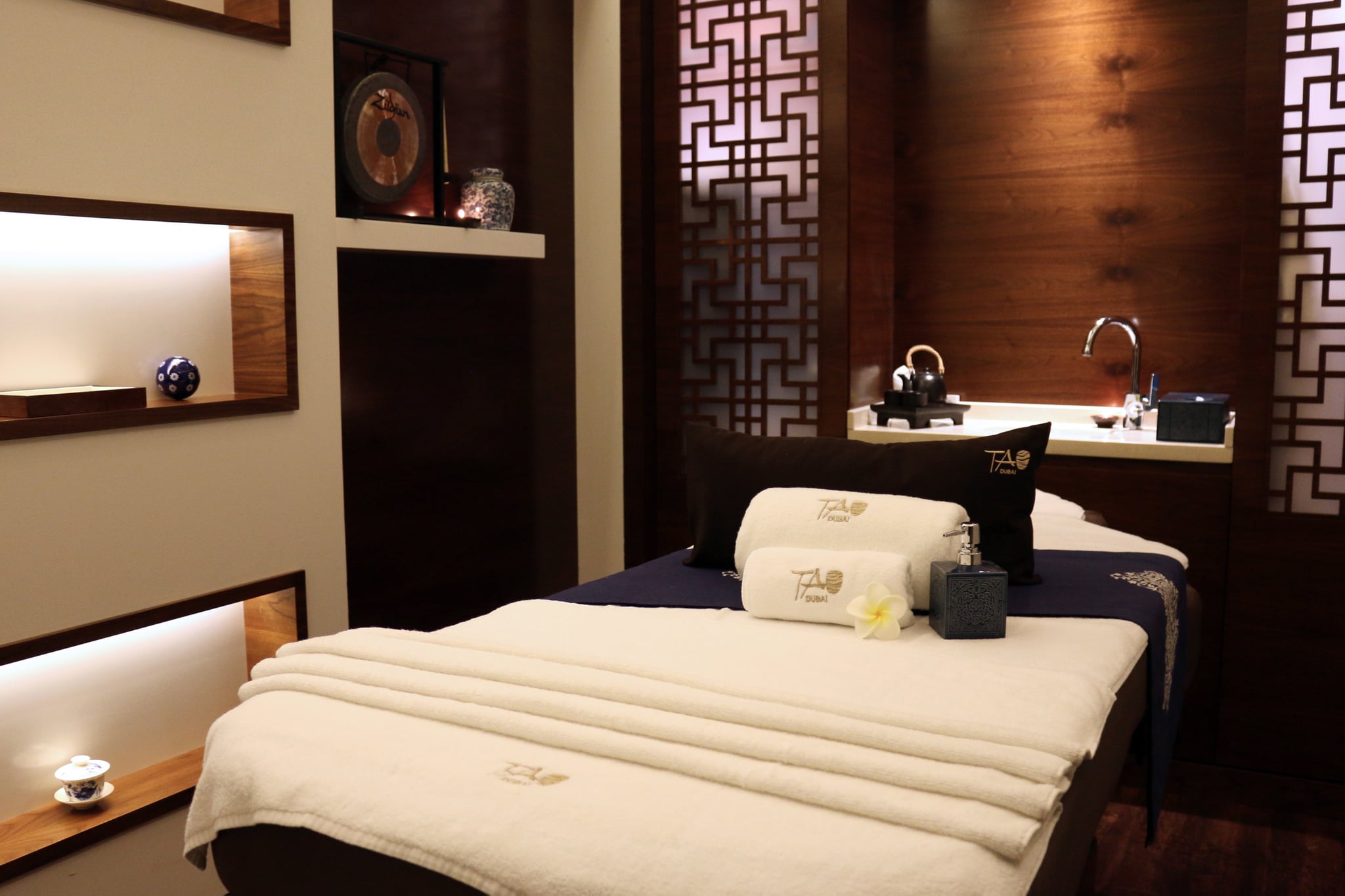 Supported by parallel bars attached to the ceiling, my therapist, Sujitta, used her arm strength to control how much pressure went into the tight spots on my back, arms, legs, etc. The ancient form of massage, which originated in Asia, may seem unnecessary to people who like a lighter massage but for those who just can't seem to get a deep enough rub-down, will appreciate this one.
The therapists, who have all undergone at least three years of training, use a combination of Ayurvedic, Shiatsu and classic Thai massage so you know you're in good hands (or feet!). Those who find it uncomfortable to have little fingers pressed into their sore points will also find it more satisfying to be relieved by the larger surface area on the soles of the feet. It's especially helpful if you've been working out hard and are finding it difficult to deal with muscle pain.
If however, you've got a bit of a foot phobia, the Balinese massage is a highly recommended alternative. Your limbs will be stretched, kneaded and rolled for an hour preparing you for one of your best night's sleep of your life!
Image Source: Tao Spa