Tarte Toasted Palette Swatch
Swatches of the Tarte Toasted Palette Will Make You Feel All Sorts of Cozy
If you wait all dang year for the season of cozy sweaters, crackling fireplaces, and brand-new autumnal palettes, then Tarte just released the product for you.
Chances are, you've already seen the gorgeously chic tortoiseshell-packaging of the Toasted Palette teased on Instagram. That style reminds us of a vintage compact we'd find on our grandmas' vanities, but once we got a peek inside the palette, we discovered the shades are pure 2017 magic.
Lately, it's felt like every makeup brand has come out with a copper-hued palette. But here's how Toasted is different. For one, the shades really do match the product's name. The 12 burnt hues are luxuriously warm and smoky. We found the seven ultimate standouts of this collection, and we're sure that everyone will be wearing these bad boys during holiday party season.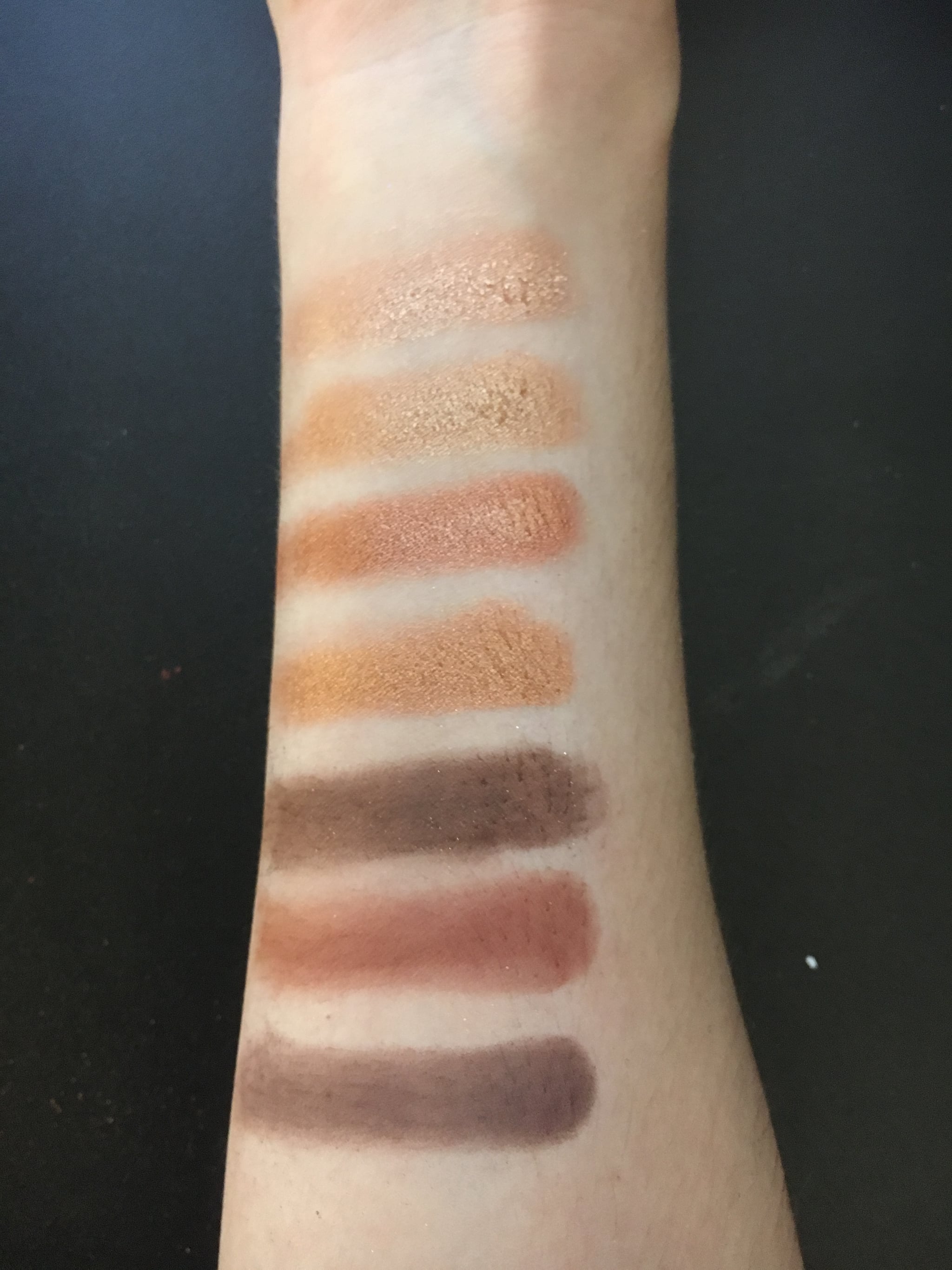 Image Source: POPSUGAR Photography / Alaina Demopoulos
Top to bottom: Candle, Sunset, Flame, Simmer, Crackle, Cozy, Fireside
As for the texture, well, it's exactly what you'd expect from the good people who gave us the Amazonian Clay Eyeshadow Palette. When the powder glides on, it feels like somewhere between a butter and a cream — just soft, silky, pigmented goodness.
While the shimmery shades like Crackle and Candle did leave a bit of fallout as I hastily swatched everything on, the matte and metallic shades left absolutely no dusty residue.
If you're the type of girl who counts down the days until apple-picking season, I would recommend also counting down until Oct. 15, which is when Tarte Toasted ($46) drops.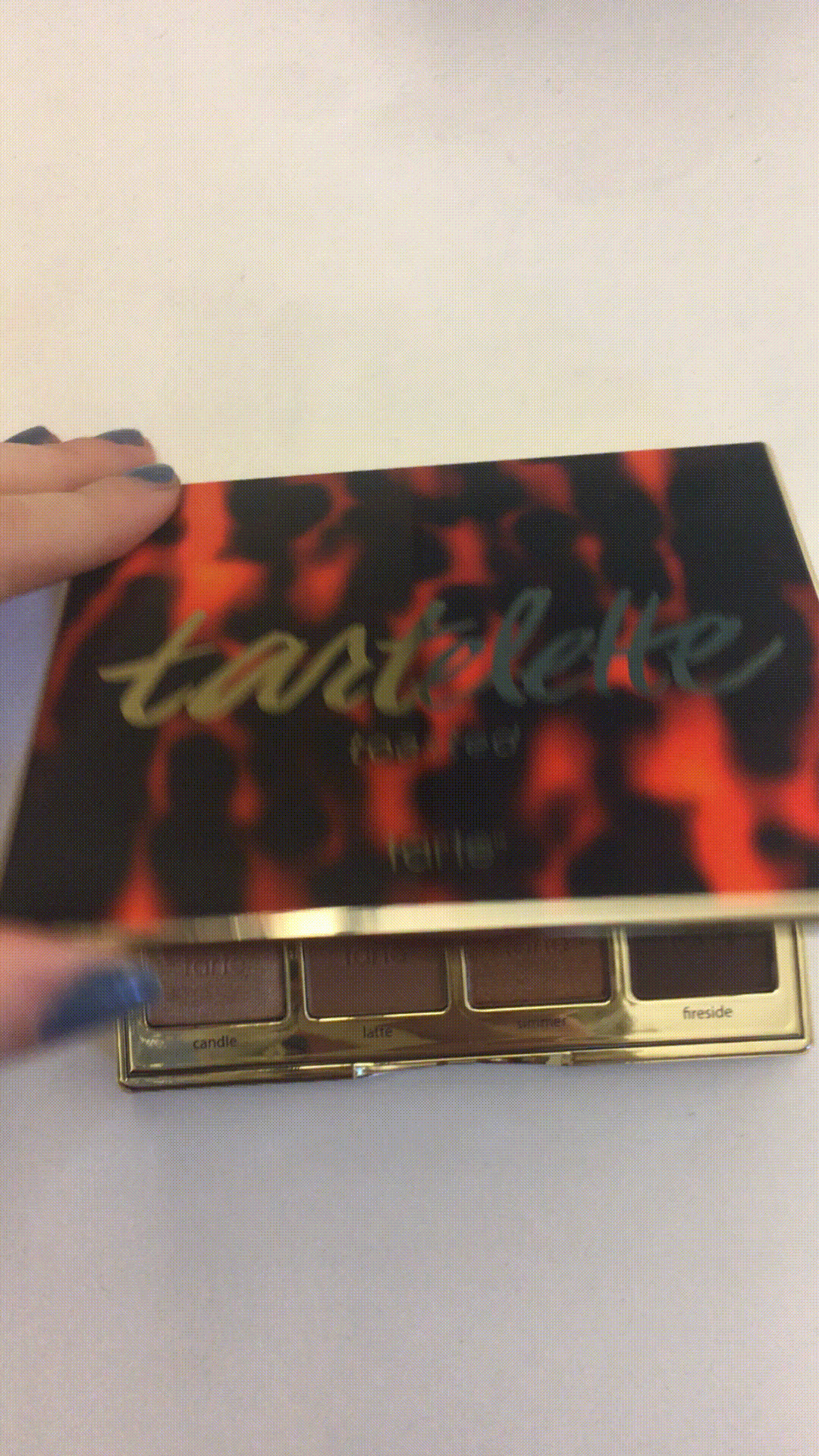 Image Source: POPSUGAR Photography / Alaina Demopoulos