Tiffany Haddish Regrets Getting a Perm
Tiffany Haddish Regrets Getting a Perm: "Just Be Who You Are"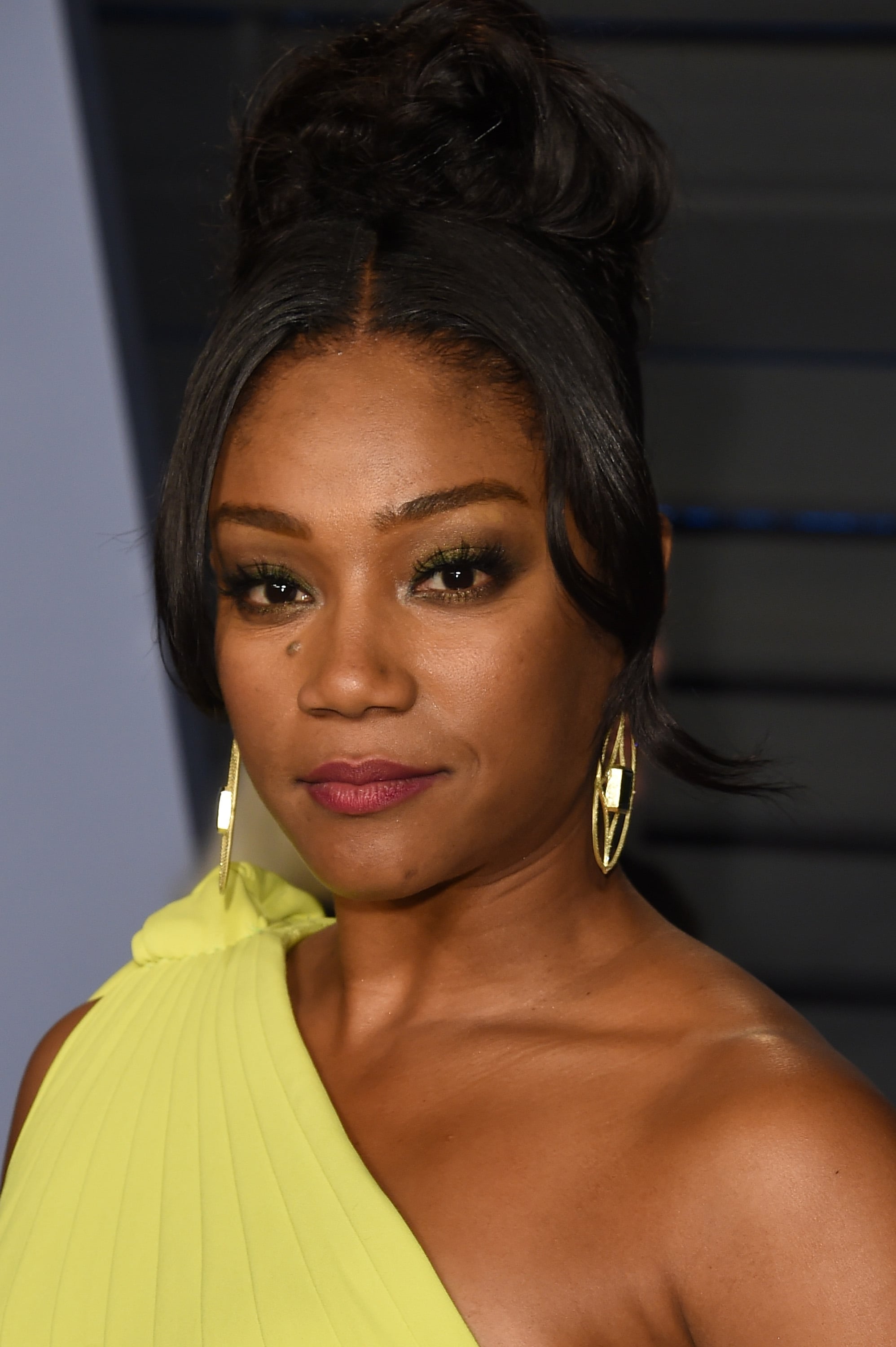 From her antics at the Oscars to her no-holds-barred role in the raunchy film Girls Trip, Tiffany Haddish appears to ooze confidence. But it wasn't always that way. According to People, the 38-year-old has a pretty big beauty regret that was born out of teenage insecurity — and left her bald.
As Tiffany told the magazine in its annual Beautiful Issue, she wishes she could go back and tell her 15-year-old self to "just be who you are." One time she didn't follow that advice was in high school. Tiffany recalled that, "All the girls in school had perms and stuff or they already had naturally silky hair, so I thought if I get a perm, and then I can get in the swimming pool and my hair will lay straight and then boys will like me and all that."
When Tiffany got her perm, her mission was accomplished — until it totally went wrong. "Boys still liked me anyways, except for when all my hair had fell out [from the perm], and I was like bald," she confessed.
So if you're considering getting a perm, Tiffany (and POPSUGAR) hope that decision is not based on male approval. The good news? "Boys gon' like you regardless," Tiffany said. Why? "You a girl!"
Noted!