Trump Staff Bringing Back French Manicures and Long Hair
Trump Staffers Are Trying to Make French Manicures Happen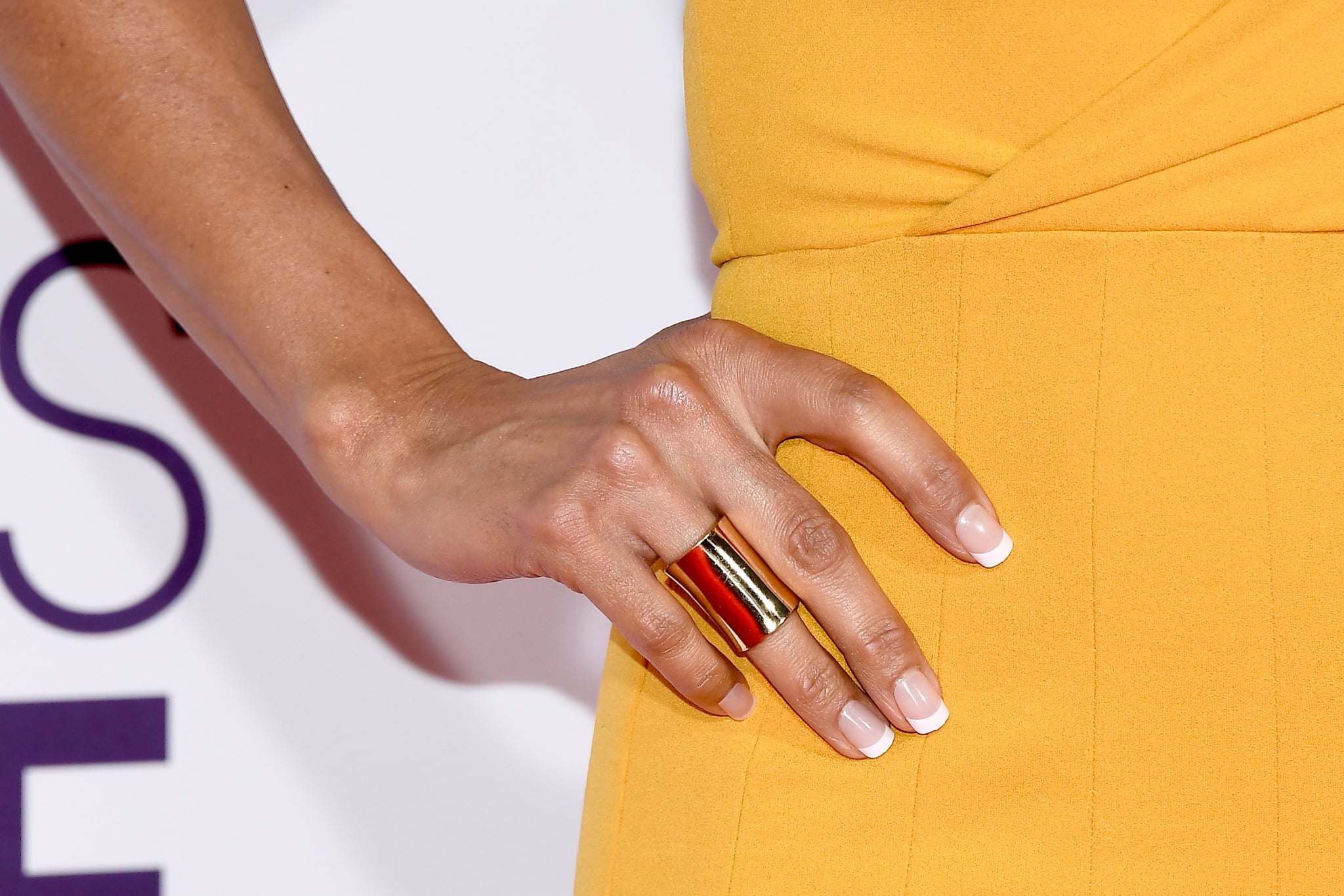 Image Source: Getty / Kevork Djansezian /
We knew things would change when President Donald Trump took the oval office — in fact, some believe we've reverted by in time by about 70 years. And it looks like that some conservatism is making its way into the beauty world.
According to The Washington Post, Washington D.C. is seeing a change in beauty trends since Trumps staffers moved into the city. Specifically two looks are emerging: French manicure and long hair.
It was reported that at the Luigi Parasmo Salon and Spa in Georgetown, there has been a " steady stream of recently-relocated New Yorkers has been calling to schedule weekly blowouts and French manicures."
Owner Luigi Parasmo provided insight on the new clients, calling them "somewhat trendier" than the standard Washingtonians salon-goers. "Lots of long hair!" he added in an email to The Washington Post. "In general, big city people tend to be more attentive to their hair, nails and skin care."
Listen, we have nothing against French mani and lengthy locks. We are just noting that its a diversion from modern trends, such as these pretty neutrals or matte manicures. French manicures became popular in the US when Orly created at-home kits featuring the products needed to create the look in the 1970s. It's also a look our grandmothers like wearing to weddings and bat-mitzvahs.
Then, there is the reference to long hair. We can see this in Trump associates including Kellyanne Conway and Hope Hicks. Also note that members of the Trump family — Melania, Ivanka, and Tiffany — all have chest-grazing locks. This is very different from the short strands rocked by fashion icons such as Anna Wintour and even Michelle Obama. Top industry hair pros pointed out that short hairstyles will be "in" for 2017.
Perhaps these ladies are executing Trumps request for the females in his presence to "dress like women." The saying goes, men like longer hairstyles! Or, this new class in Washington simply prefers classic styles, like long hair and white-tipped pink nails.
What do you think?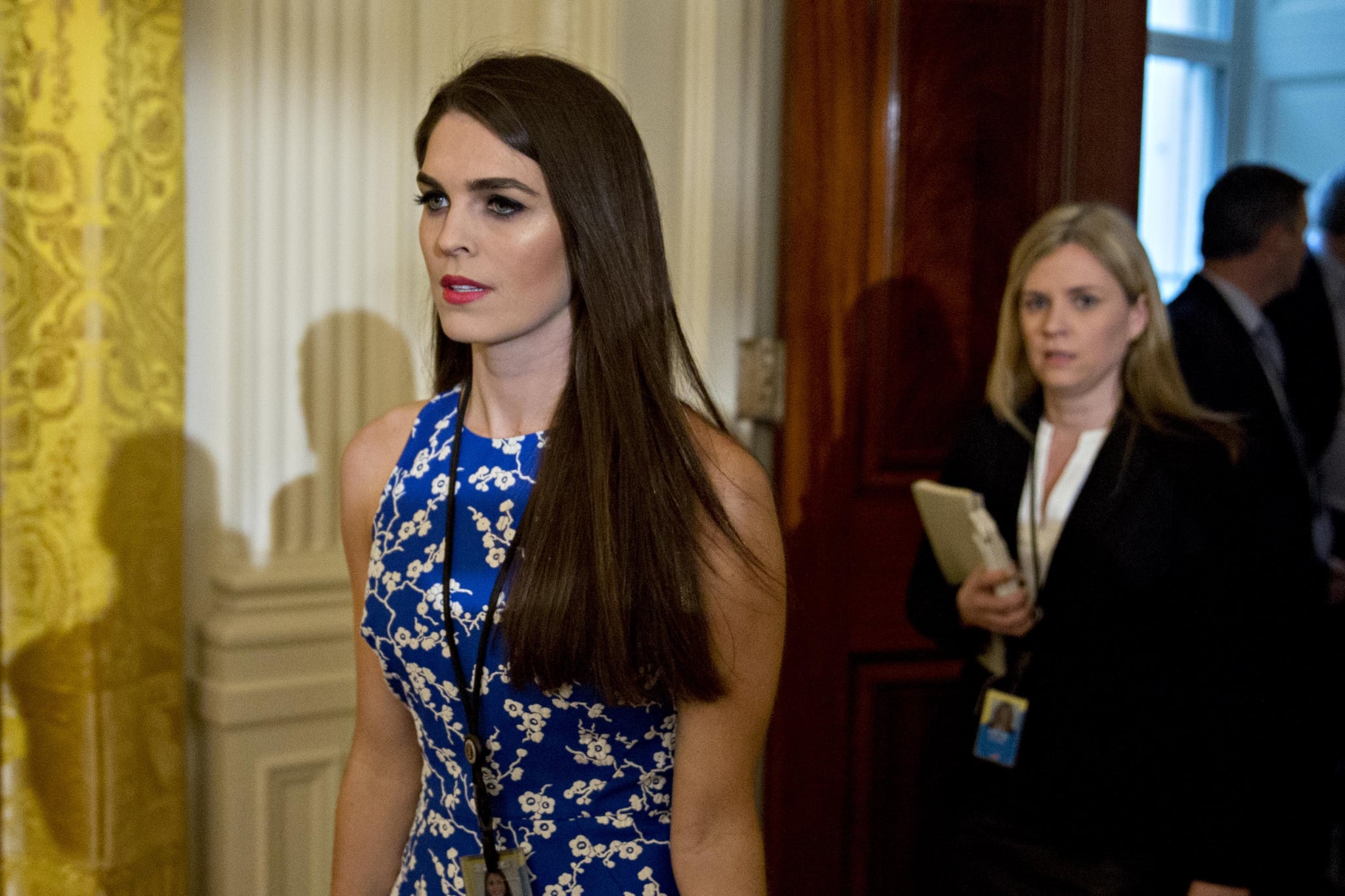 Image Source: Getty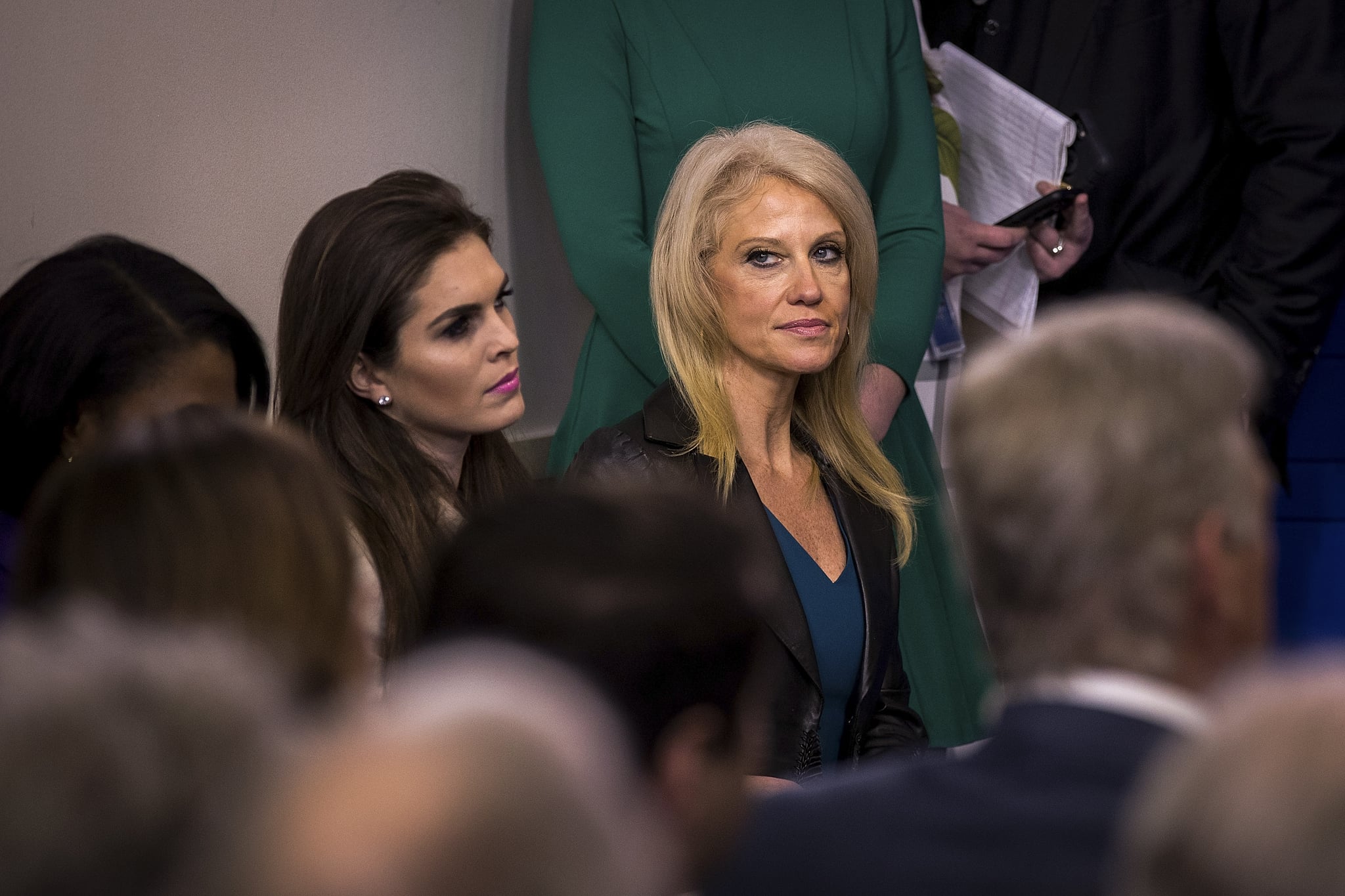 Image Source: Getty / Drew Angerer