Unicorn Bath Bomb Review
This Bath Bomb Is Inspired by Unicorns but Has the Perks of a Leprechaun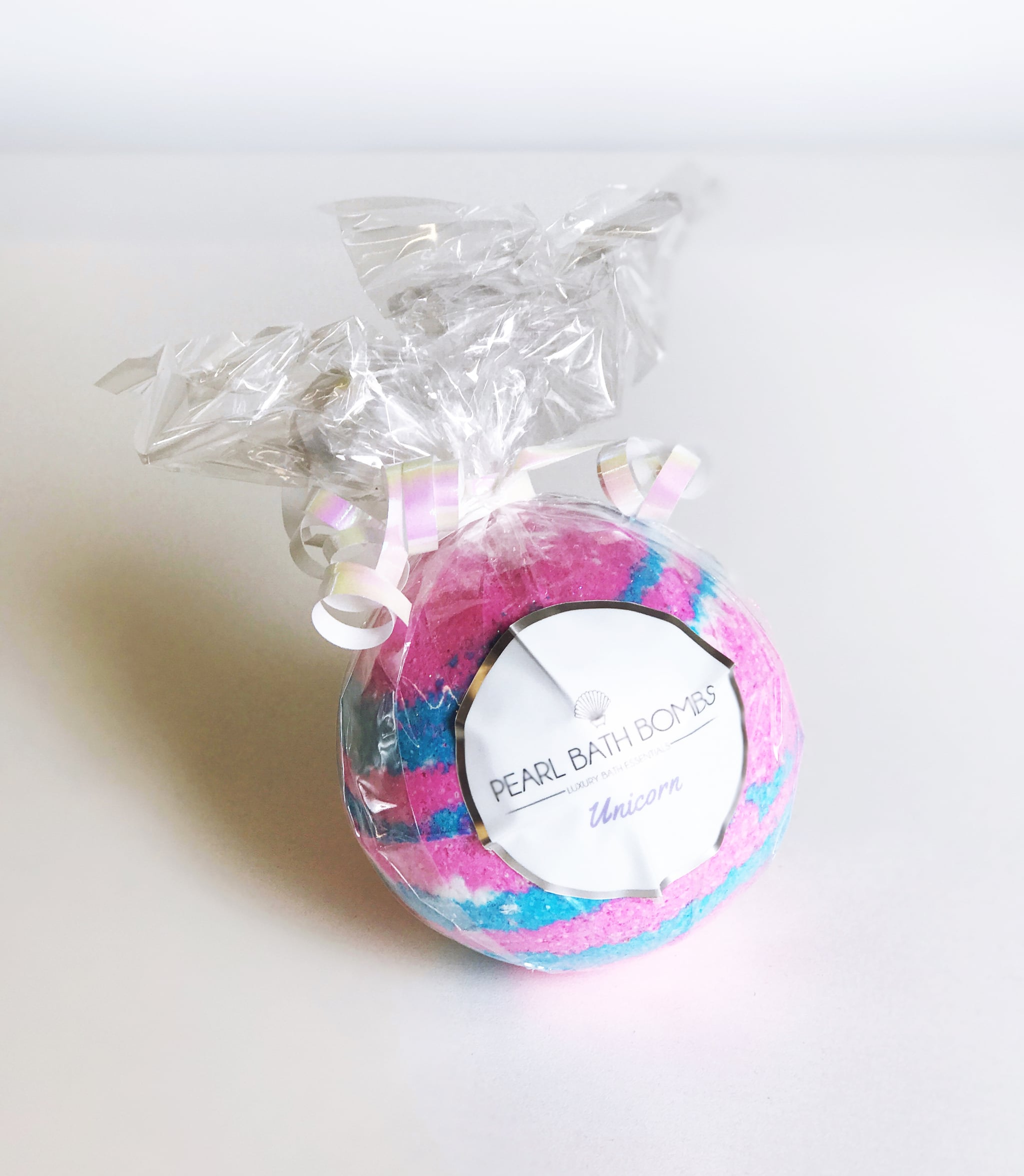 If you didn't get your hands on a Unicorn Frappuccino when they were still available, now is your time to shine: Pearl Bath Bombs has released its very own unicorn-inspired bath fizzy ($17), and its colorful, glittery exterior isn't even the best part. The vegan bomb, which smells exactly like cotton candy and is made with Instagrammable layers of glittery blue and pink, also contains a surprise inside: a rose gold, sterling silver, or gold plated cocktail ring valued at up to $5,000.
I got my hands on one of the unicorn bath bombs and was surprised to find that the sugary sweet scent wasn't cloying or overwhelming. And while I definitely enjoyed my soak — it kinda felt like I'd created a bath out of the unicorn frapp, minus the coldness or stickiness of a frozen drink — the most fun part was undoubtedly finding out which ring was inside! I don't want to spoil anything, but you can always check out the company's hashtag to see what other customers are discovering.
Call me basic, but there's something about surprises that I can't get enough of. Whether it's a toy inside my box of cereal (don't judge me!) or even a subscription box membership that lands on my doorstep every month, I'm a sucker for a bit of mystery, and this bath bomb totally played into that side of myself.
Though $17 is a bit steeper than the usual price tag for a bath bomb, the added bonus of a piece of jewelry definitely justifies the cost. The Pearl unicorn fizzy is selling fast, so if you're intrigued, be sure to order yours ASAP! And if your ring size is sold out, simply check out some of the other fabulous unicorn bath bombs on the market . . . there's enough magic out there for everyone.