Is Urban Decay Bringing Back Its Edible Body Powders?
So, Urban Decay Might Bring Back Its Iconic Edible Body Powders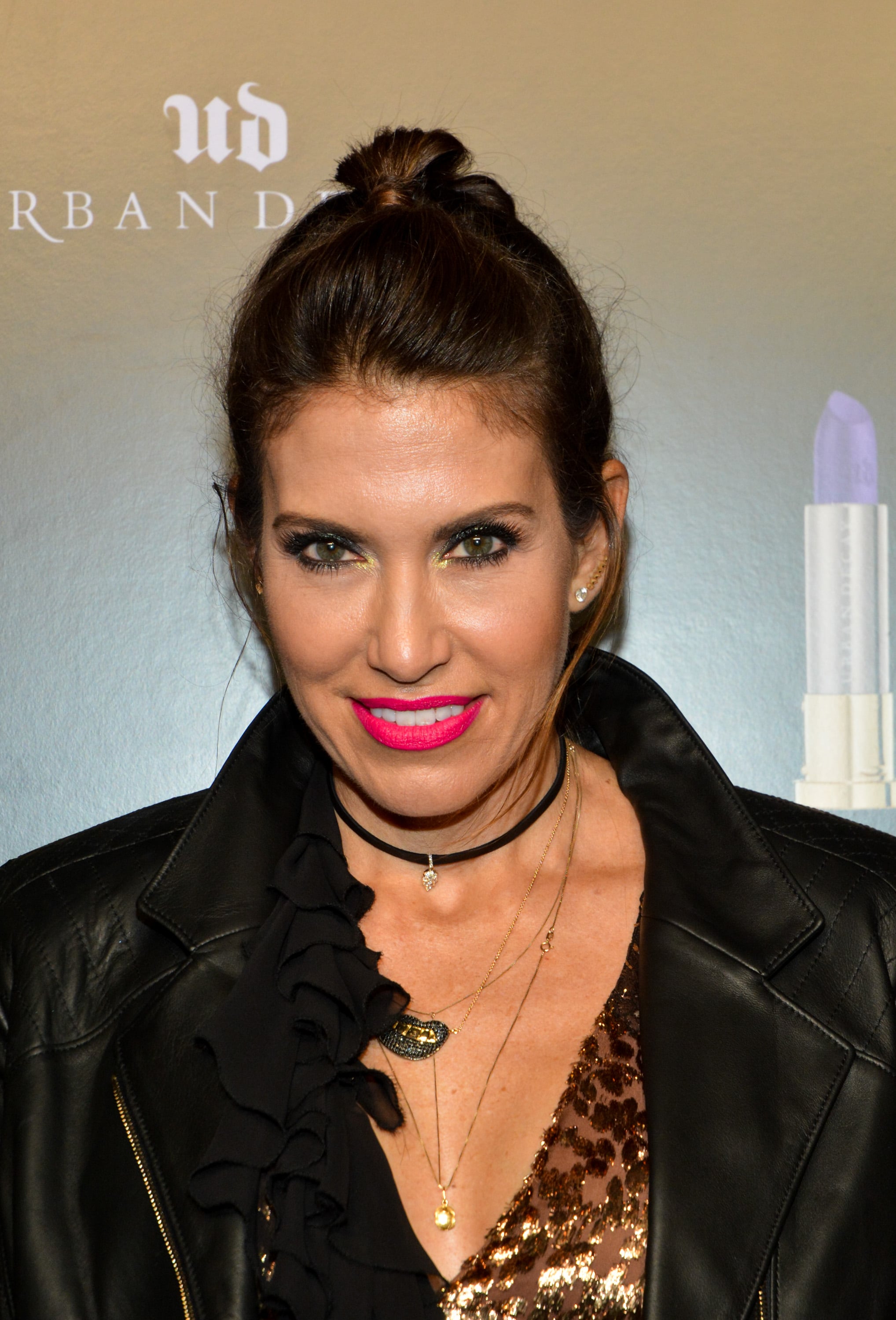 Getty / Steven A Henryk
Some teens hide weed or alcohol from their parents; I stashed Urban Decay's Lickable Body Powder under my bed. (OK, there was some booze under there, too — sorry, Mom.) As a dateless wonder, I had no business owning the edible body powder, and yet, I was obsessed. Everything about it was wrong in all the right ways, including the block 1970s-esque script on the packaging, which slightly resembles the typeface used on the Deep Throat poster. The shimmering, all-over highlighter was so ubiquitous with cool kids behaving badly that the marshmallow flavor even secured placement in the classic 2006 film Mean Girls.
Sadly, much like youth, Lickable Body Powder's existence was fleeting. Urban Decay stopped producing the luminizer in 2013. So when the brand founder Wende Zomnir stopped by POPSUGAR's offices earlier this week, I needed to ask (for a friend, of course): given the resurgence of '90s and midaughts beauty trends, would we ever see the glorious return of Edible Body Powder?
The answer will leave nostalgic millennials cheering in their Juicy tracksuits. With her PR reps keeping a watchful eye nearby, Wende cautiously told me, "They might come back." How much of a might would that happen to be? "Maybe body powder is coming back," she suggested, before flipping the interview around on me to do some market research.
"Would you want them back in the same container with the tassel?" she asked. "Like retro, vintage, not modernized packaging?" Since I believe you shouldn't mess with perfection, my vote went to keeping the iconic OG case.
"Usually, we start kind of in the gutter and then work our way up."
Of course, edible body powder is not the wildest item Urban has whipped up. The brand is known for its edgy advertising — last year, it dubbed its Troublemaker mascara "sex-proof" (a true claim, BTW), and its vault of beloved Naked Heat palettes is called Naked 4Some. Is there anything that's too wild for Wende?
"We had the Triple X Shine Lip Glosses," she recalled. (Pour one out for another discontinued option that's gone too soon). "We did a show with Betsey Johnson, and we did a red gloss just for the show. Betsey and I both wanted to name it 'I Heart BJ,' but we got shut down on that. Usually, we start kind of in the gutter and then work our way up."
Something definitely not in the gutter? Wende's extremely elevated makeup game. During her visit, girlfriend sported a full monochromatic, matching purple glitter lip and eye shadow. The effect was truly hypnotizing — I don't think I've ever had such great eye contact than during our interview, when my gaze stayed glued to her shimmering lids. And I'm not alone.
"I met my assistant at the gym because she nearly dropped a barbell on me," Wende recalled. "We were both bench-pressing, and she was supposed to be my partner in spotting me. And I'm like, 'I need help. Help!' She's like, 'Oh I'm sorry! I was bedazzled by your eye shadow!'"
Luckily, Wende has passed those skills down to her preteen sons, who are 15- and 12-years-old. "They know how to put on false eyelashes. They don't hesitate to say, 'Oh, I've got a play in school. Can you do a smokey eye on me?'" She often refers to her children and husband as the "three feminists in my house," and one family tradition includes getting matching manicures in colors that support their favorite sports team, the San Diego Chargers.
As Wende puts it, "I'm making the best husbands!" And she's also making more edible body powder. Maybe.