Vanessa Hudgen Butterfly Clips Billboard Music Awards
Vanessa Hudgens Wore '90s-Inspired Butterfly Clips at the Billboard Music Awards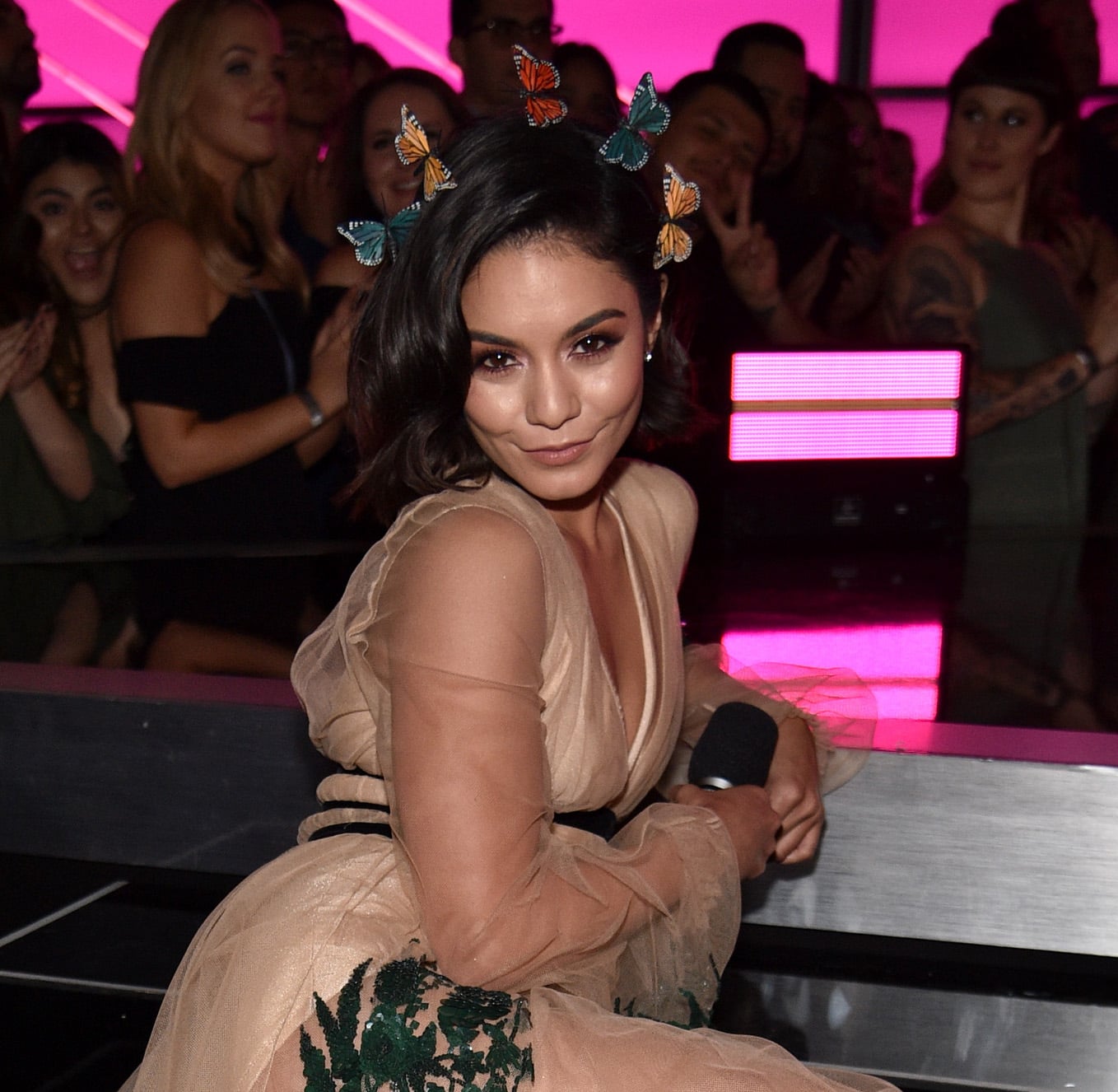 Vanessa Hudgens proved she was the queen bee butterfly of the 2017 Billboard Music Awards when she wore accessories featuring the pretty insects in her hair. The host changed up her cosmopolitan French-inspired hairstyle for a look that made us nostalgic for the '90s.
Hairstylist Chad Wood gave Vanessa's hair a playful touch by placing a crown of bold-colored butterfly accessories around her head. Too bad Vanessa already went to Coachella this year, because the boho-chic look would've been perfect.
Oh, and Drake said she looked good that night while accepting his award. So Vanessa was just winning all around!