What Color Should I Use to Fill In My Brows?
The Surprising Color Everyone Should Be Using on Their Brows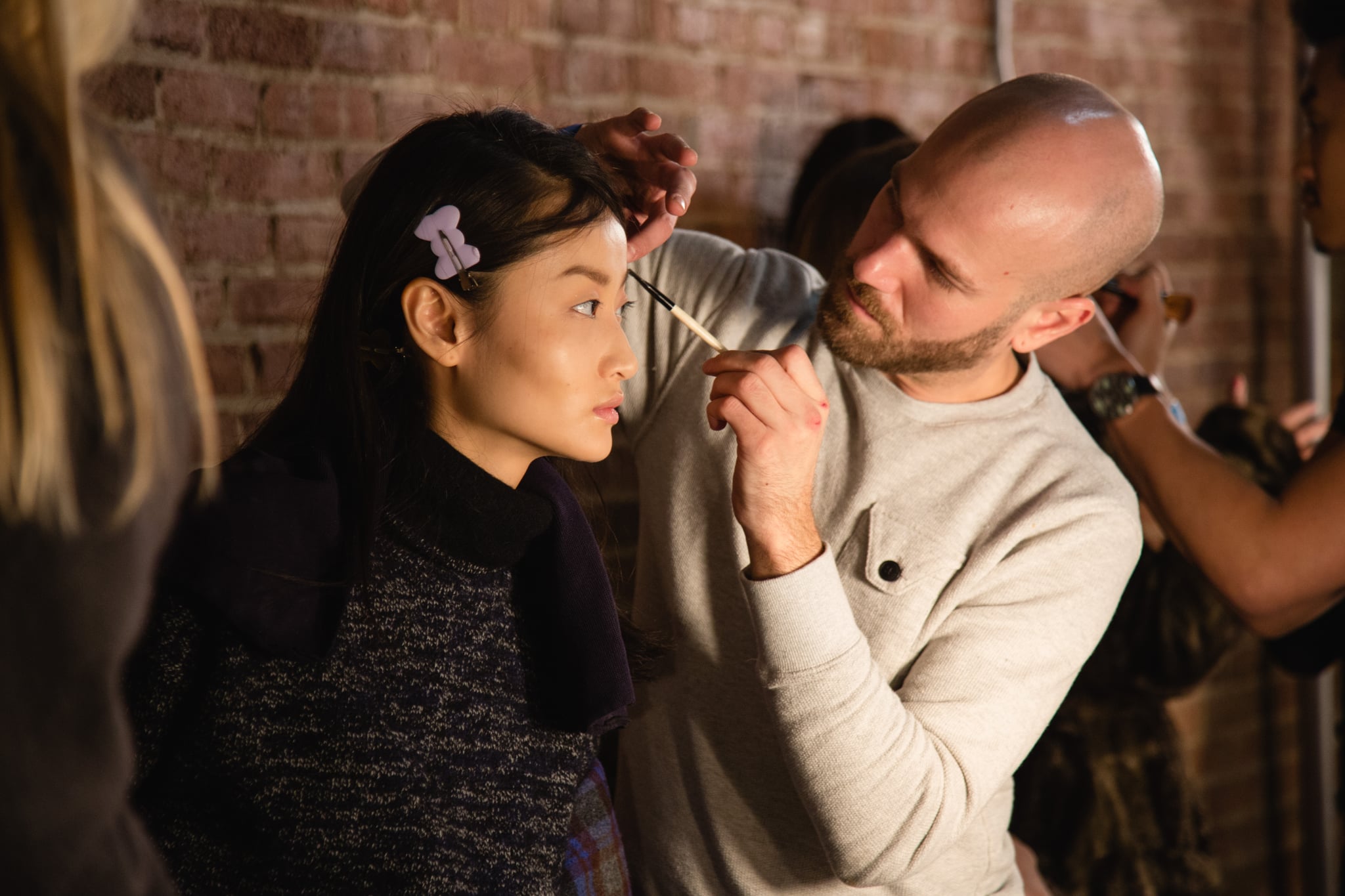 Just like the rest of the world, I have a serious case of eyebrow fever — but I have yet to achieve the brows of my dreams. I've tried a wide variety of arch-filling products to get brows on fleek, but even when emulating a natural look like Kiernan Shipka's, I still end up looking more like Groucho Marx. I turned to pro Brett Freedman, the master behind notable brows like those of Camilla Belle and Taylor Swift, and got a life-changing beauty tip.
"Your one ideal brow shade is actually two," explained Brett. When filling your brows, you first want to create depth with a lighter shade, then add definition to any patchy areas (or your brow's tail) with a darker shade. Finish your look by blending the shades together with your spoolie brush. Just like when contouring your face, you want a dimensional effect so your brows don't look painted on but natural (yet sculpted).
But don't assume that the color of your brows is the best filler shade for you! Brett uses a blond shade like Brett Freedman Beauty Brett Brow Duo-Shade Pencil in Medium Blonde ($18) on nearly all of his clients, including the raven-haired actress Catherine Zeta-Jones. When I asked why he wouldn't use a brunette shade on darker brows, he reminded me of their true purpose. "You don't want people to focus on the frame — you want them looking at the picture."