What Is The Half Moon Shape On Nails
What the Half-Moon Shape on Your Nails Says About Your Health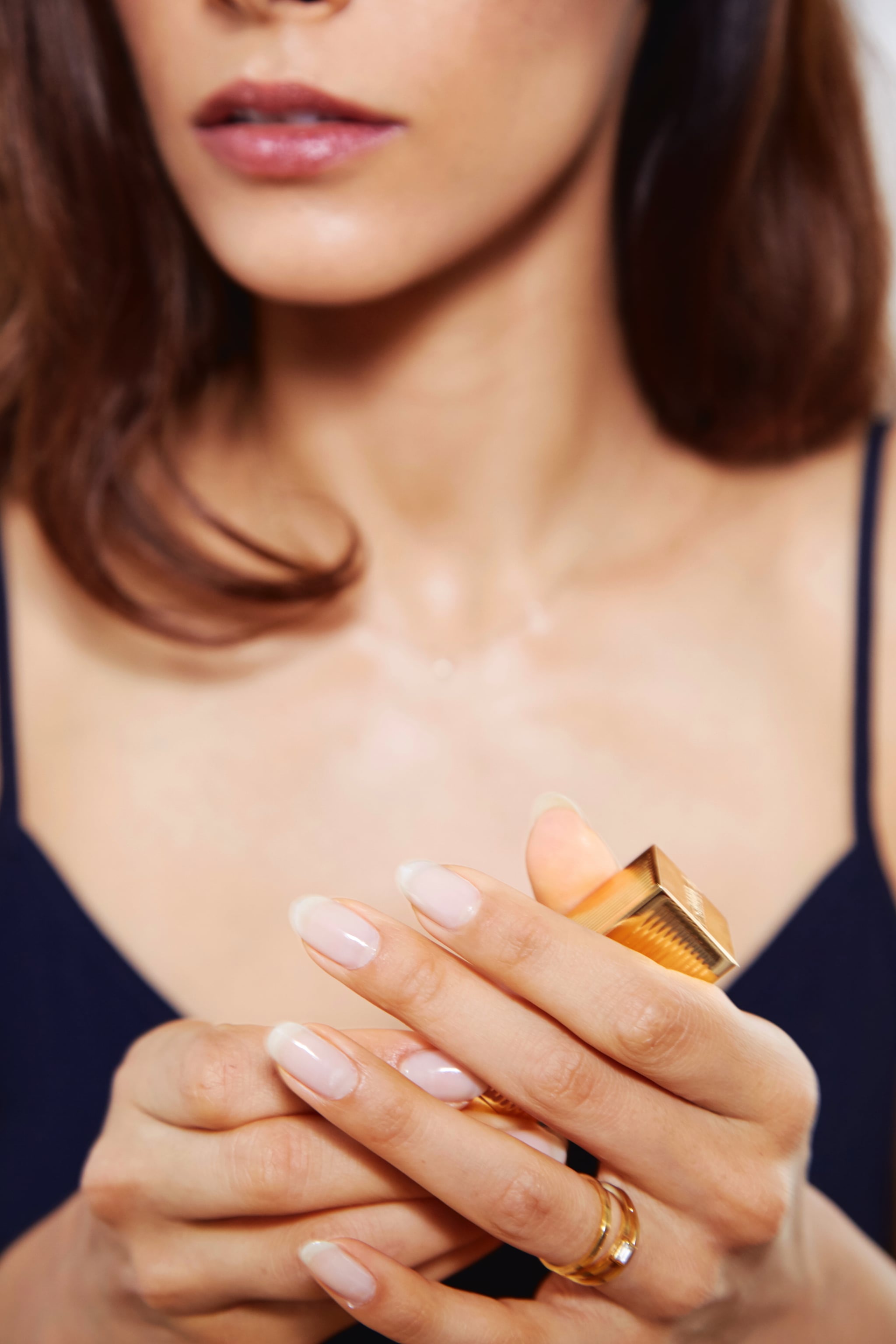 We know you love to polish your tips, but when you finally remove the lacquer or gel, take a closer look at your bare nails. There, you'll find a white half-moon shape that starts at your nail beds. This is called the lunula. And it's more than just a built-in design element — it actually says a lot about your health. To get to the bottom of the case, we chatted with celebrity manicurist, Fashion Week pro, and brand-owner Jin Soon Choi.
POPSUGAR: What is the lunula part of the nail?
Jin Soon Choi: The lunula is the light crescent marking on your nail where the nail emerges from the skin. It is part of the nail root, and most people have prominently visible lunula on their thumb nails and diminishing sizes to their pinky nails.
PS: What does it say about someone's health — both the lack of it or the presence of it?
JSC: The presence of 8 to 10 milky white lunula indicates good health if the lunula edge is sharp and clear. I believe in the ancient Chinese view of the lunula as the barometer of one's health and the modern medicine ideas with regard to specific conditions. The condition of the lunula really is an indication of your health. When your health declines, it is manifested in changes to the lunula, or the disappearance of it altogether. And when your health is restored, your lunula returns to its original condition.
PS: Any advice on making your nails healthier in terms of diet or care?
JSC: Diet is very important — eat dark green vegetables, fish oils, and nuts. Also be sure to stay hydrated, both orally and topically.
PS: Anything else we should know about lunulas?
JSC: Make sure your manicurist doesn't ruin your lunula when pushing back the cuticles. Pushing very hard on the lunula with a cuticle pusher can cause damage which will be evident when the nail grows out.