What Makeup Products Did Frida Kahlo Use?
Frida Kahlo Used This Drugstore Brand to Enhance Her Famous Brows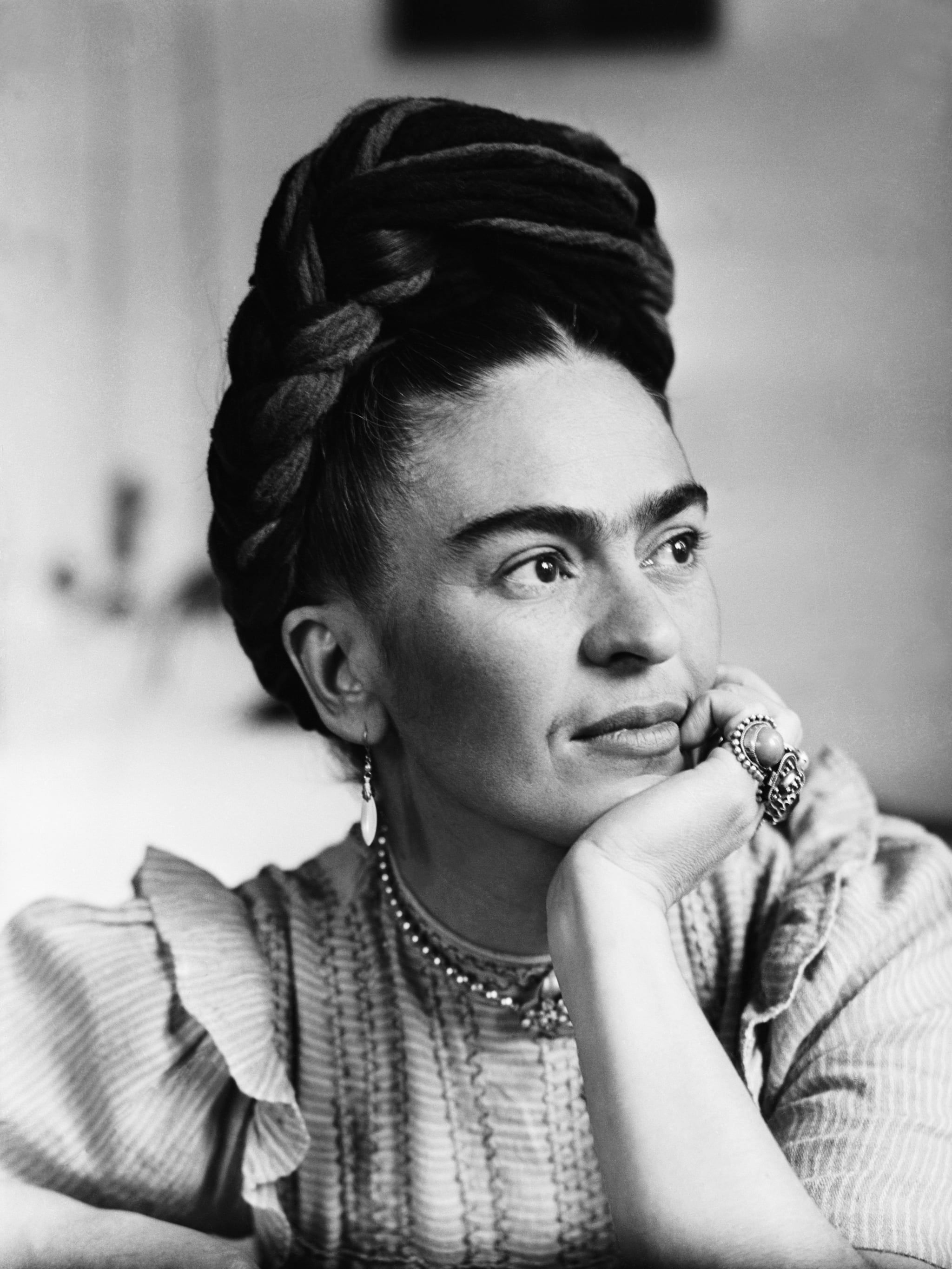 These days, you can spot Revlon products gracing the faces of everyone from Gal Gadot to Ashley Graham, but we bet you'd never guess one of the brand's historical fans. As The Guardian reports, none other than Mexican artist Frida Kahlo used the brand's products to fill in her famous unibrow during the mid-20th century.
This news comes via an exhibition at London's Victoria and Albert Museum that features more than 200 of Kahlo's possessions. These items were saved by the artist's husband Diego Rivera, who locked up the belongings in a room of the "Blue House" they shared together near Mexico City.
Per Rivera's wishes, Kahlo's things were left untouched until 2004. While the collection contains many items such as clothing and the back support corset Kahlo wore after a bus accident that almost killed her, beauty lovers will mostly be interested in the makeup products she wore.
Among Kahlo's collection are two Revlon products: a black brow pencil and a lipstick called "Everything's Rosy," which was supposedly her go-to. Both products are sadly discontinued, but we love the brand's current ColorStay Brow Pencil ($5), as the creamy formula helps darken and shape even the lightest of brows into a Kahlo-approved masterpiece.