What Is Setting Spray?
Here's Why Makeup Setting Spray Will Change Your Life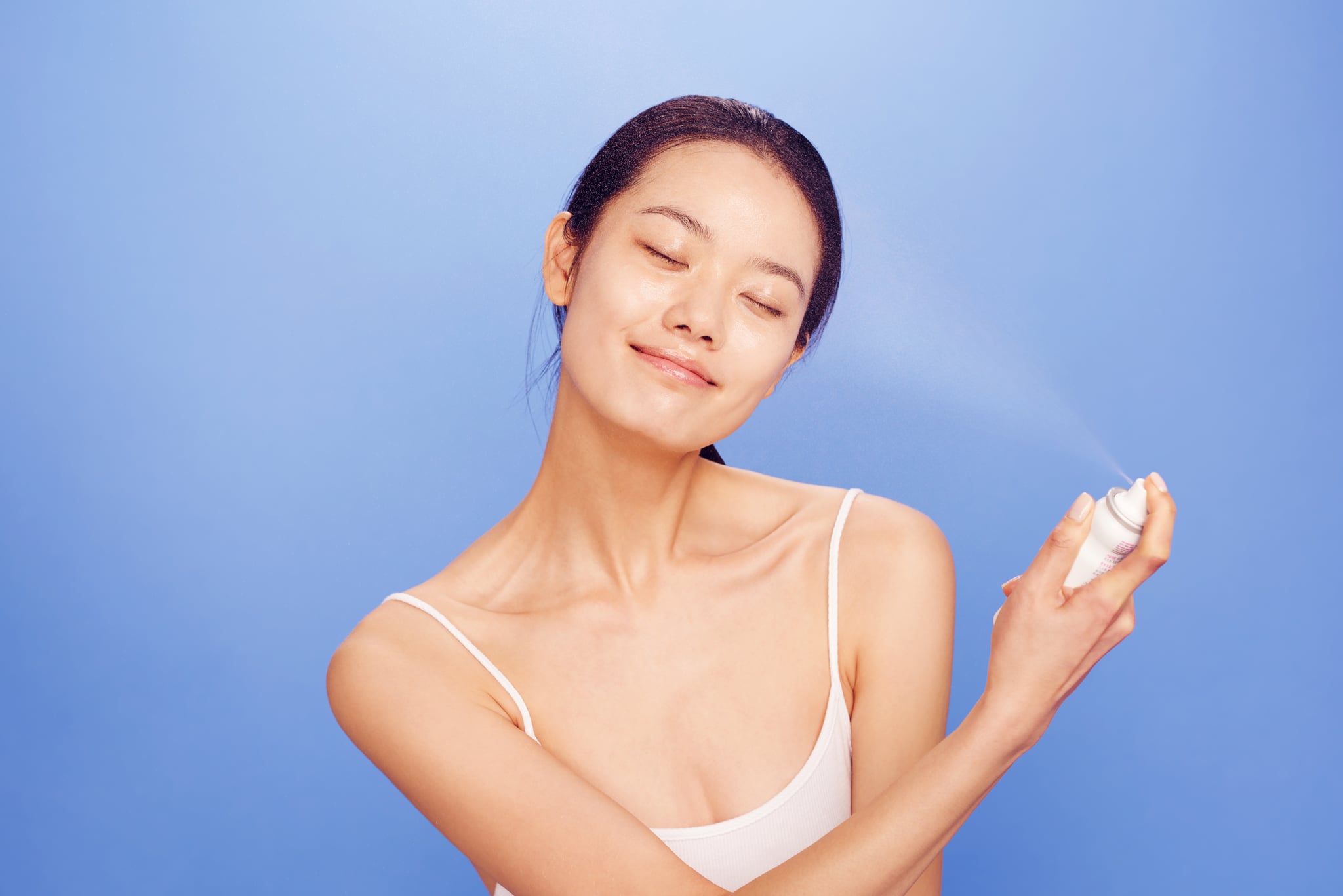 Is there anything worse than applying your makeup, confirming it looks perfect in the mirror, only to see your reflection later in the day and feel, well, horrified? We've all been there, thus, makeup setting spray.
This miracle beauty product has been popular among professional makeup artists from years. It's now blessedly become widely available, and it comes in a spray or mist form. Think of setting spray like hairspray for your face — it keeps your entire look in place all day, from your foundation to your liner and mascara to your lipstick.
Let's say your day starts with a cramped, sweaty commute to work, followed by a mega-stressful presentation, and then carries over to a date that lasts and, um, lasts. So will your makeup when you use a setting spray. Many promise to keep makeup in place for up to 16 hours, protect against makeup slide, and minimize every girl's nemesis: shine.
Popular setting sprays contain active ingredients like charcoal to absorb oil and cucumber extract and green tea to calm and tone. You can definitely find formulas that are paraben-, sulfate-, phthalate-, and alcohol-free. And some setting sprays do double duty, acting as primers for under your makeup or boasting vitamins and minerals to nourish skin. You can also snag a spray with SPF!
To find a setting spray that best fits your needs, check out these road-tested, long-lasting options.