Where to Get Kylie Jenner's Bath Bombs in the Middle East
You Can Get Kylie Jenner's Bubbalicious Bath Bombs in the Middle East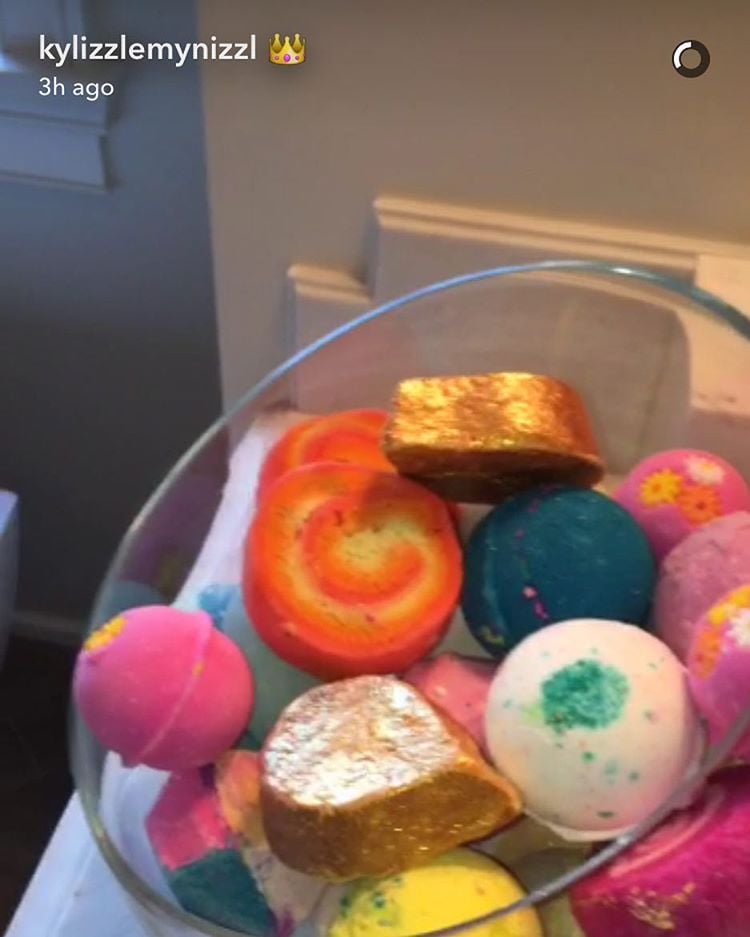 If you watched Kylie Jenner's Snapchat Story on Wednesday morning, you'll already know the reality star is planning on launching a brand new shade in her cosmetics line.
But there's one more thing her social media post revealed.
The 18-year-old seriously knows how to wind down at the end of a long day at the office, and the Kardashian sister was not shy about sharing with her fans how she like to do that.
Kylizzle filmed a sequence of a running bath, including a shot of a bath bomb bowl we seriously need.
"Mmm which one?" she asked viewers.
Luckily, we know where to get her pampering goodies in the Middle East.
We spy Lush's YogaBomb, Think Pink, Honey Bee, Fizz Banger, The Experimenter, Big Blue, Sex Bomb and Sakura in her sink-side set.
How many more excuses do you need for some "me" time?
Image Source: Snapchat user kylizzlemynizzl