Who Cuts Kate Middleton's Hair?
The Genius Who Cuts Kate Middleton's Hair Deserves a Royal Title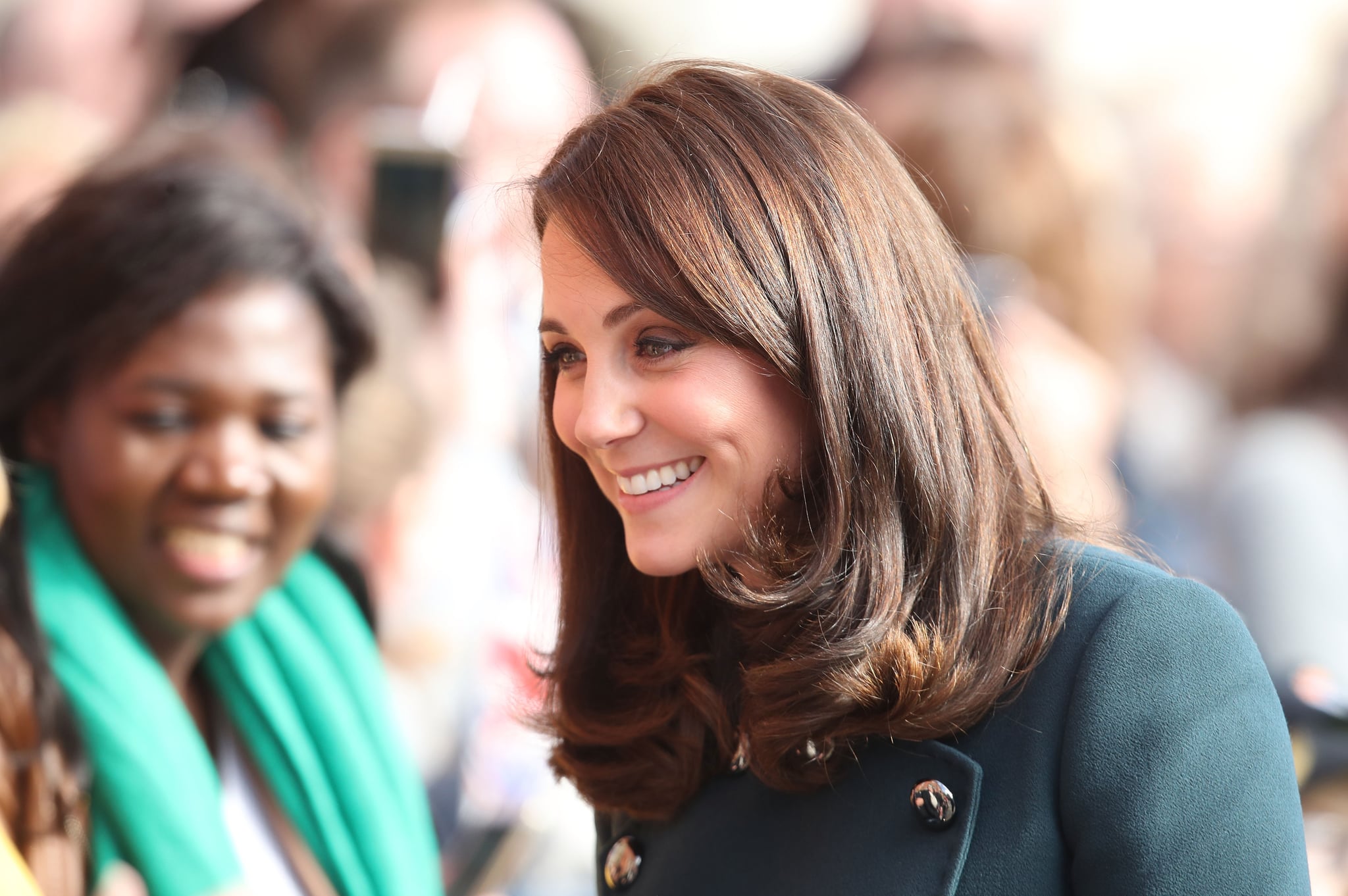 "I'm not really a fan of Kate Middleton's hair," said no one ever. In fact, most of us strive to emulate the seemingly effortless bounce and shine of her locks. As a fellow expectant woman whose mane has dulled the more my bump grows, I am especially envious that the pregnant princess still sports perpetually glossy and perfectly coiffed and cut hair.
So who is responsible for Middleton's magical mane, other than good DNA? Her stylist/hair wizard is Amanda Cook Tucker. The hairdresser travels with the soon-to-be mom of three to keep her hair looking polished and photo-ready. According to recent reports, Cook Tucker's arsenal of princess-worthy hair styling aids includes no fewer than 13 brushes, six combs, two hairdryers, and a multitude of products.
Of course, if you don't have a great haircut, all the products in the world aren't going to matter. The stylist behind the princess's recent and widely admired lob cut is Joey Wheeler from London's posh and pricey Richard Ward salon. Over the Summer, he chopped off seven inches of Middleton's chestnut-hued tresses. She promptly donated the hair to a UK charity, Little Princess Trust, which makes wigs for children with cancer. So yes, Kate really is as great as she seems.
Richard Ward himself, who is described as being at the "forefront of British hairdressing" on his website, has also styled the royal's hair for quite sometime. A cut with the master stylist costs upwards of $450 but is so clearly worth every last penny. It's worth noting that Ward also created Prince William's recent buzz-worthy buzz cut, as well!
Image Source: Getty / Chris Jackson