After two years in the making [1], Rihanna [2] finally announced her latest project [3] (and, no, it's not another album). She's branching out with the launch of her first skin-care products.

We've been hyped up since seeing her trademark Fenty Skin back in 2019 [4], and have been counting down the days until these products are released at the end of this month. The vegan and gluten-free items will not be gender-specific [5] and will feature earth-conscious packaging 'cause sis isn't trying to leave anyone [6] or anything out, even Mother Earth [7]. Plus, because Rihanna's not the only one who's busy [8], each of these goodies are multitaskers for the inner boss inside us all.

We were lucky to get our hands on the first three products, so learn more about them ahead . . . and set an alert for July 31 when they'll be available to buy at FentySkin.com.
Fenty Skin Total Cleans'r Remove-It-All Cleanser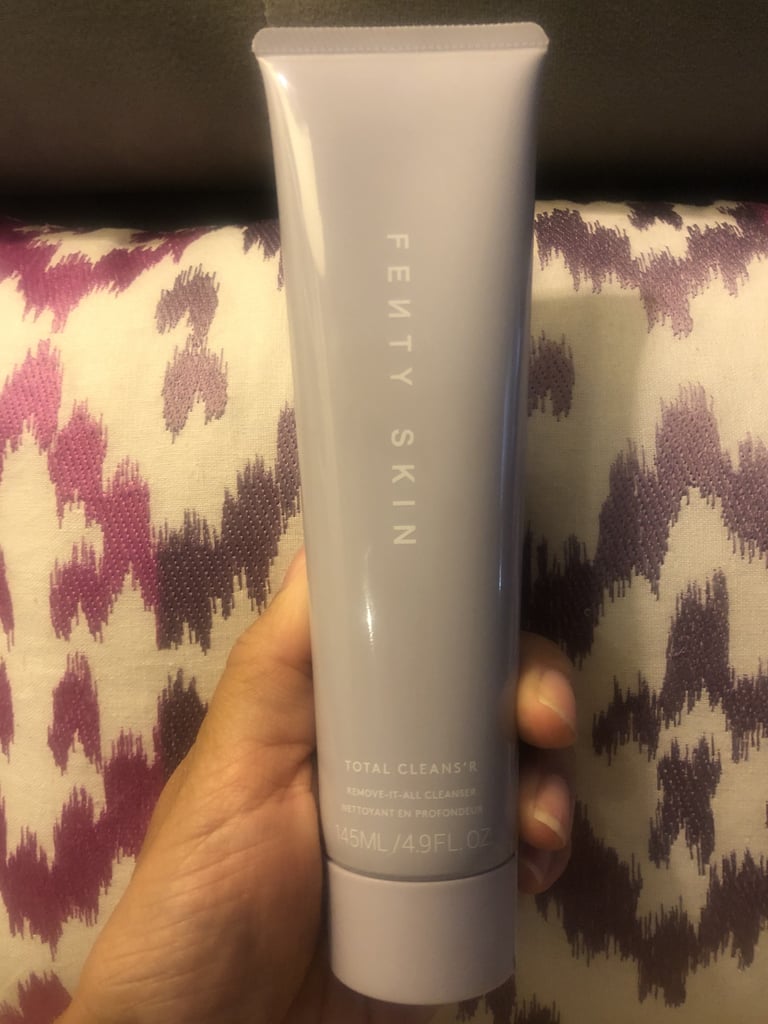 Of course, Rihanna [9] released a cleanser that doubles as a makeup remover . . . how else will you get off your favorite Fenty Beauty by Rihanna products [10]?!

Fenty Skin Total Cleans'r Remove-It-All Cleanser ($25) lathers up with ingredients inspired by her native island — Barbados cherry and coconut — and smells sweet like that, too. It's gentle enough to be used twice a day without stripping or overly drying skin, yet still removes dirt and oil along with even the most shimmery makeup [11].
Fenty Skin Fat Water Pore-Refining Toner Serum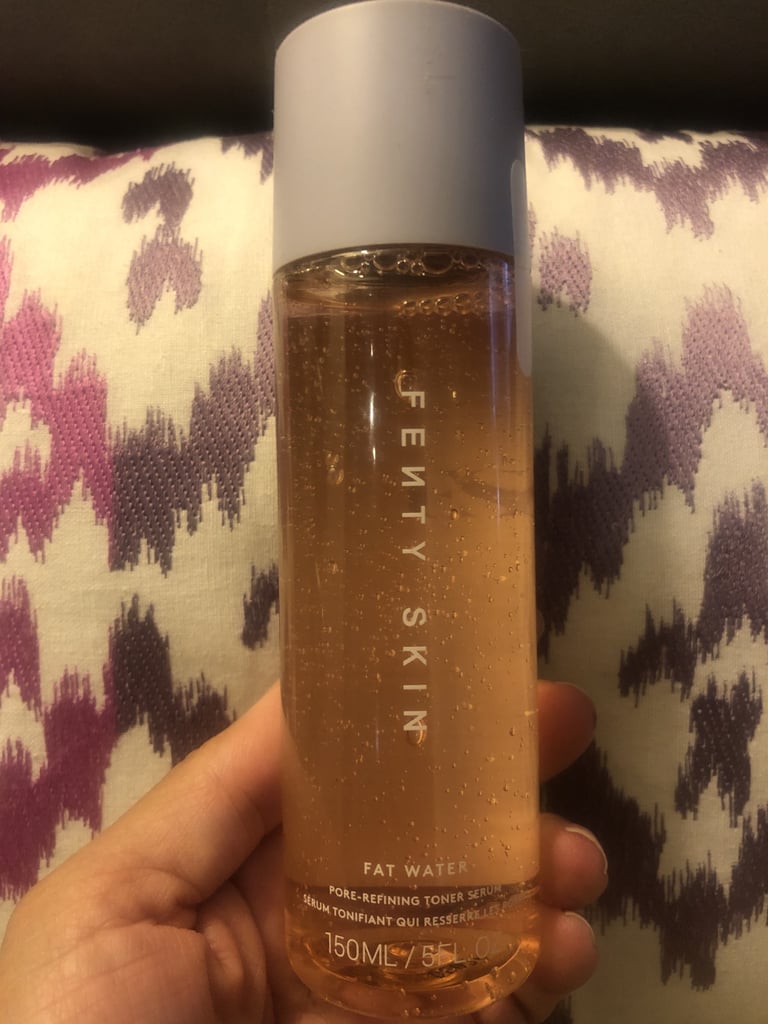 Because we're all busy, this Fenty Skin Pore-Refining Toner Serum ($28) does double duty as both a pore-refining toner and a rich, hydrating serum. It brightens skin with niacinamide and vitamin C-rich Barbados cherry, plus features anti-inflammatory Japanese raisin tree extract for an instant skin detox [12].

Still, while all that's great, perhaps the best thing about this product is that it's meant to be applied right with your hands you don't waste even one single drop of its golden goodness.
Fenty Skin Hydra Vizor Invisible Moisturizer Broad Spectrum SPF 30 Sunscreen
While Fenty Skin Hydra Vizor Invisible Moisturizer Broad Spectrum SPF 30 Sunscreen ($35; refill $30) is, of course, a hydrating cream, its true standout feature is the SPF 30 sun protection packed inside. After all, we all should be wearing sunscreen daily, no matter our complexion [13] or actual sunshine exposure [14].

Now skin gets a dose of hydration thanks to moisturizing ingredients like hyaluronic acid, aloe, and baobab, but a non-greasy texture helps this product do triple-duty as a makeup primer, too. Plus, its light-pink formula eliminates chalky residue or flashback in photos, and comes in a refillable container for even less waste when you inevitably stock up in the future.
Click here for more beauty news, features, and interviews [15].