PopSugar Middle East | Exclusive Interview with Huda Kattan
Exclusive: Huda Kattan on Middle Eastern Makeup Trends, and the Beauty Device She Wished She Created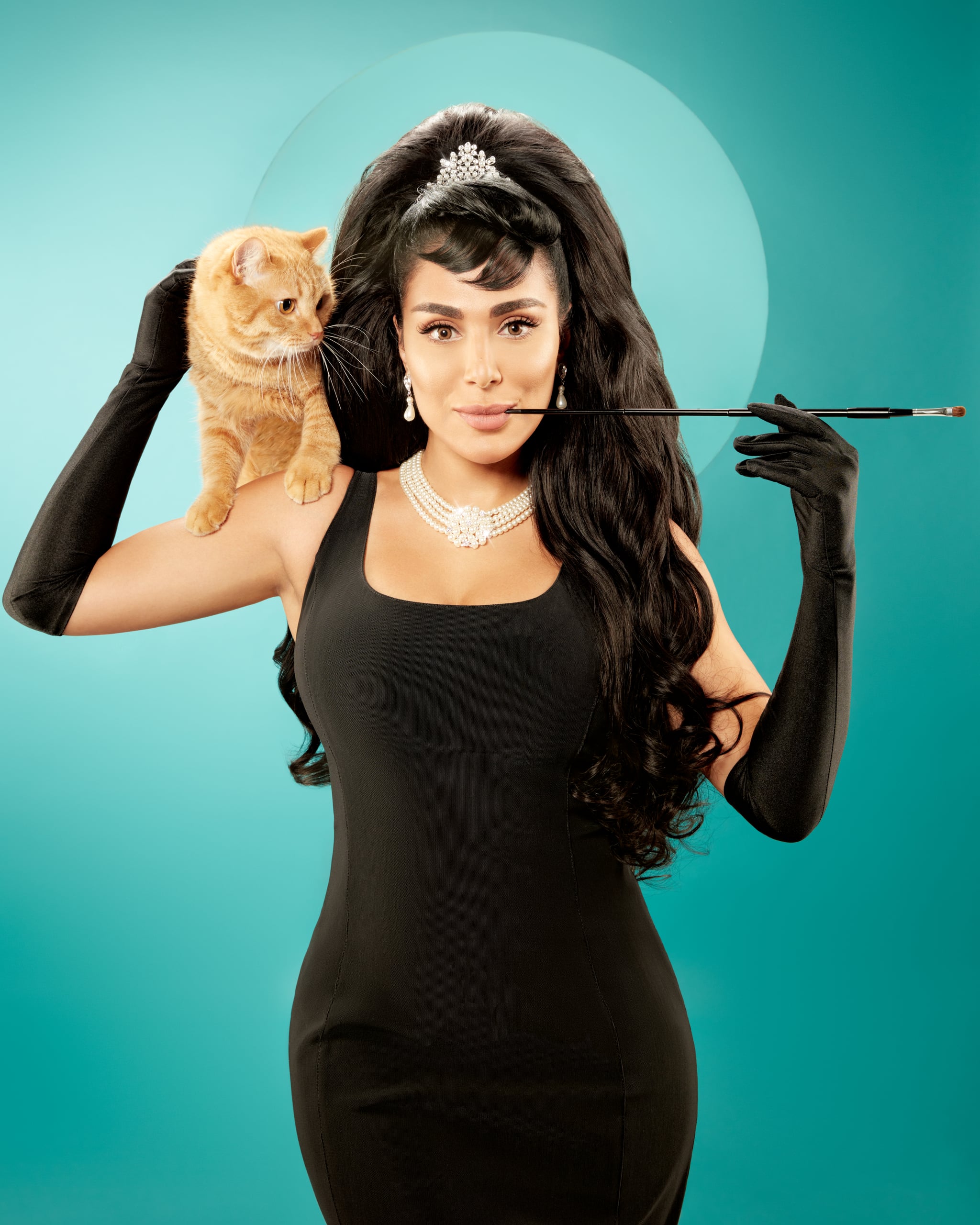 You'd have to travel far and wide to find someone who hadn't heard the words 'Huda' and 'Beauty'. Be it a makeup guru or a beauty beginner, there's no escaping the billion-dollar empire created by makeup artist, turned entrepreneur, Huda Kattan. Since launching in 2014, the brand has dominated the beauty world (quite literally), with girls from all corners of the globe rocking Huda Beauty's iconic matte liquid lipsticks, dazzling highlighters, revolutionary eyeshadow palettes and, most recently the Life Liner; a 48-hour wear, super matte black, smudge-proof, waterproof eyeliner.
With the second season of Huda Boss having just launched on Facebook Watch, and with many more products to launch this year, we managed to chat with the mummy of one about all things beauty and, we even got her to share a few makeup tips with us.
Read on to find out just what the fierce force that is Huda Kattan had to say.
Describe your newly launched liquid eyeliner, Life Liner using only three words.
Intense. Matte. Black.
What was the most challenging part of producing Life Liner?
Finding a formula that would be super black, super matte, and long-lasting. Those were the biggest challenges! It was so difficult to find a liner that does all three and, it took us almost three years to get there. The brush for the liquid liner was just as tough to create. So, I ended up cutting the fibres myself, to make sure that the product would apply evenly and smoothly across the skin for the most incredible finish.
What would you consider to be the most rewarding part of your job? I was at this year's BeautyCon, when I truly felt the most rewarding part of my job; inspiring people. There were so many incredible people in tears, thanking me for giving them the love, support, inspiration, and encouragement to be their own definition of beautiful and, to follow their dreams. It brought me to tears. That was a moment I'll never forget. At Huda Beauty, we don't do anything for sales or numbers. We do everything for the emotional side of beauty and for the greater good.
If you could use only one makeup product for the rest of your life, what would it be?
It would have to be eyeliner. Liner was the first beauty product I ever wore and I'm not just saying that because of this launch. I have naturally rounded eyes and eyeliner has always helped me to open them up, allowing me draw more attention to them. I honestly couldn't live without it and now, it's become part of my signature look.
In terms of trends, how do you see Middle Eastern beauty changing over the course of the next five years?
I think Middle Eastern beauty will always be a bit more glamorous than in any other market simply because of the culture and how important it is to women to use beauty and makeup as a creative outlet and form of self-expression. I personally don't see it changing that much but, I would guess that brows and lips will become a bit more natural, falling in line with global trends. I don't think the full face and strong winged liner will go anywhere though.
What is the biggest makeup mistake that you see most women in the Middle East making?
I think most people, not only in the Middle East but, around the world, don't understand how to use eyeliner to accentuate their natural features. Most people simply apply it the same way everyone else does, without taking their eye color and eye shape into account. With the Life Liner launch, I wanted people to understand that this is important. So, we made it dual-ended to allow people to start playing around with liquid and pencil formulas, both individually and together to ultimately achieve a look that best suits them.
Who are your beauty icons and why?

I have so many beauty icons, but Sophia Loren is hands down my favorite. I drew so much inspiration from her look when I was creating my own, specifically with my winged liner look. I owe her for it.
If you could claim any beauty invention as your own, which would it be?
Tweezers! I am such a hairy person and have been obsessed with them since I was a child. They were and definitely still are one of my favorite beauty tool essentials. I couldn't live without them!
What are three beauty tips that you solemnly swear by?
Doing a lip scrub, applying lip balm, and dabbing away oils from your lips before applying your favorite lipstick. This will make sure that your lipstick looks flawless every time.
Just because a product is more expensive does not mean it's more effective. I am a firm believer in beauty DIYs and, I want everyone to feel comfortable with them, which is why we share so many DIY solutions on our blog. For example, we recently shared how you can remove dark circles using one secret ingredient; sweet almond oil. All you do is apply two to three drops onto your ring fingers and then rub your fingertips together to warm the oil; activating it. After that, you gently pat the product onto your skin, under the eyes. Avoid pulling your skin and note that it takes about four weeks to see some great results. Be patient, it's worth it.
Having an airplane skincare regimen when you travel is so important! Drink lots of water, take probiotics, and do tons of face masks, to make sure that your skin stays constantly hydrated and that it gets as much nutrients as possible. I obviously do much more than masking on the plane, but masks are super quick and easy to do in-flight – I highly recommend them!
Apart from launching Huda Beauty, what has been one of your favorite moments in your life?
Without a doubt, the best moment in my life was having my daughter, Nour. Having a daughter and equally a best friend has been the most incredible thing I've ever experienced. She has taught me so much about myself and about life and, there is honestly nothing more special to me than her.
Huda Beauty's Life Liner is set to grace UAE stores this September. We recommend buying in bulk, because those dual ended babies are bound to sell out, fast!

PopSugar Middle East Tries the Winged EyeLiner Challenge

When we heard that the Queen that is Huda Kattan was launching an eyeliner, we just had to try it and in true PopSugarME style, we did so with a bit of a twist. Our participants were given three minutes to create a winged eyeliner look, using their right and wrong hand. Take a look to see how they did and be warned; it gets a bit messy!

Posted by POPSUGAR Middle East on Monday, August 26, 2019