Jake Gyllenhaal on Self-Care and Wellness
Jake Gyllenhaal Believes Exfoliation Is "Really Wonderful, Very Manly" So Who Are We to Argue?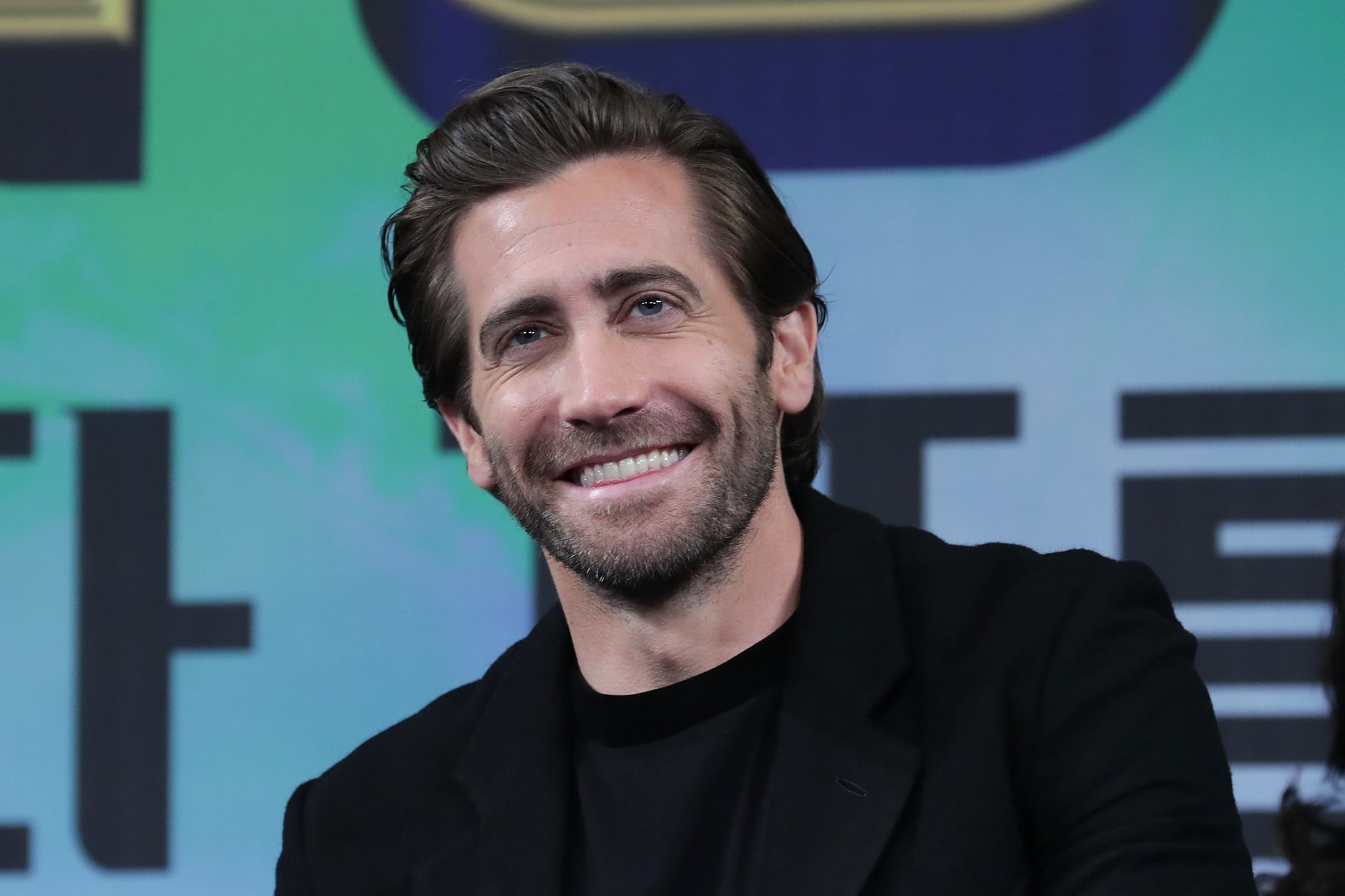 Jake Gyllenhaal is a wonderful man. This year alone he blessed us with an adorable bromance with Tom Holland, as well as hilarious Instagram posts trolling his besties, Ryan Reynolds and Hugh Jackman. Now, he's spoken candidly about self-care and getting sweaty, and hello, yes, we're listening.
Speaking with Vanity Fair about his two-man Broadway show, Sea Wall/A Life, the conversation veered into personal territory. When asked whether there are particular wellness habits he adheres to, the conversation got interesting. He admitted that he learned a lot while working on a movie in South Korea. "I do believe in showering as a spiritual practice and a physical practice," he said, going on to explain that "I've found exfoliation to be a really wonderful, very manly thing, which I didn't appreciate as much before." Gyllenhaal elaborated on his skin-care routine and how his older sister, Maggie Gyllenhaal, instilled the importance of skin care in him "since I was a kid." He is refreshingly candid about this topic and the deeper importance of having self-care practices. "People can definitely get me for that, but you'd be laughing your way to wherever. I think caring for yourself is really important, particularly nowadays as men. Being vulnerable and admitting those vulnerabilities is very, very important," he said. The 38-year-old actor also touched on how he keeps his own wellness routine extremely simple, saying "I believe in sweat, in whatever form."