Makeup Often Contaminated With Superbugs, Says New Study
So Um, There May Be Tiny Superbugs Crawling in Your Makeup Bag, Study Says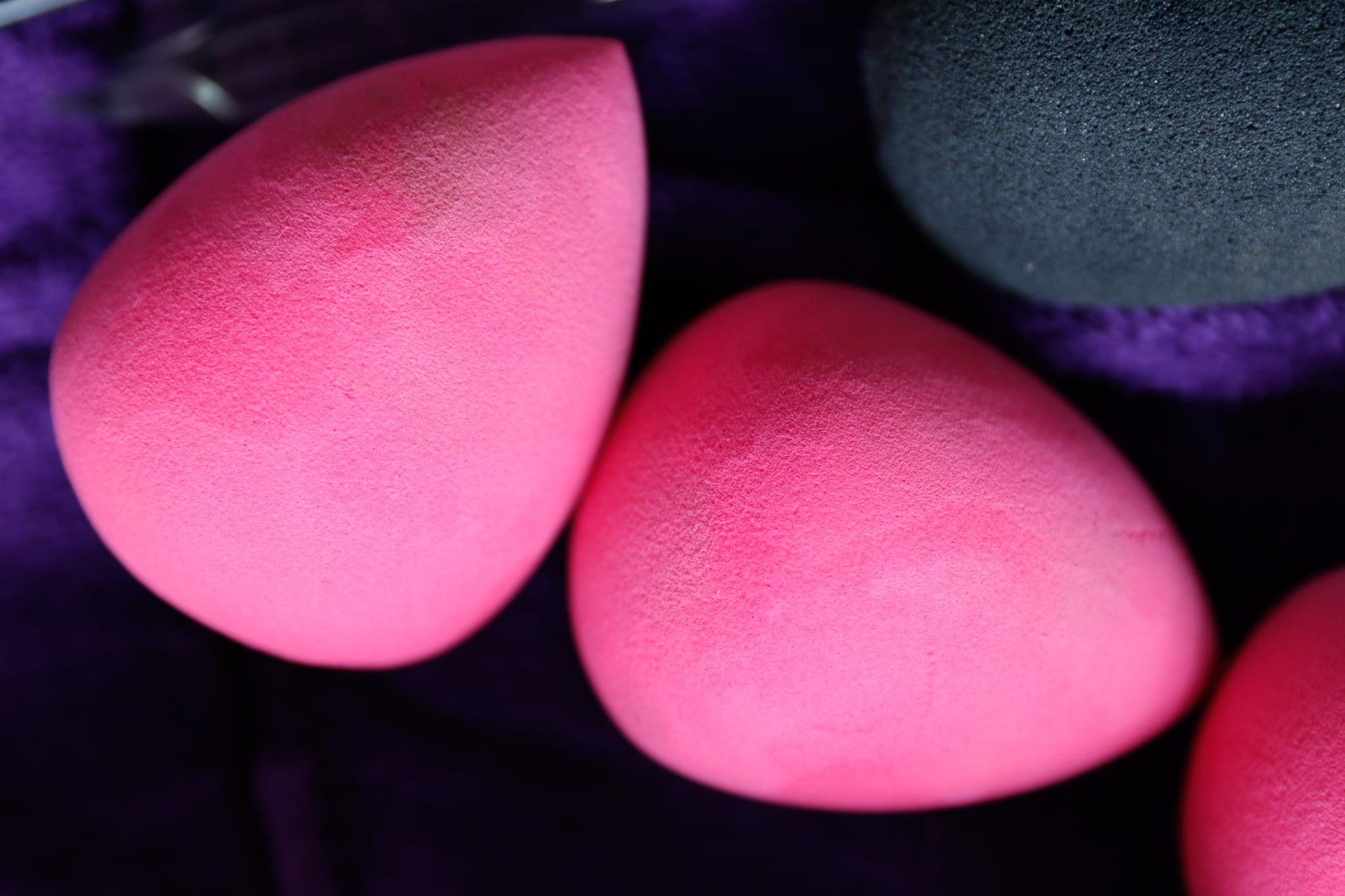 In news that would make literally anybody but your makeup-hating cousin who's only ever heard of lip balm cringe: nine out of 10 beauty products (and tools) you use everyday are likely contaminated with "potentially life-threatening" superbugs, according to a recent study published in the Journal of Applied Microbiology. Researchers at Aston University's School of Life and Health Sciences looked at used cosmetics across multiple categories — from lipstick to eyeliner to mascara — and found high levels of bacteria like E. coli and Staphylococcus aureus in all of them. The biggest offender? The beauty sponges you use to blend in your foundation or contour.
Despite the fact that these sponges, like makeup brushes, are usually left damp with liquid or cream after use — making them particularly sexy to things like E. coli to breed — approximately 93 percent of people admitted they had never washed theirs. (For the uninitiated, these types of bacteria can lead to unwanted breakouts and skin infections, let alone a hospital visit if entered into the bloodstream so . . . not ideal.)
Not only do these findings shed light on the need for more regulation on product packaging in the cosmetics industry — with Dr. Amreen Bashir, who led the study, adding that brands should outline clear instructions because "more needs to be done to help educate consumers and the makeup industry as a whole about the need to wash beauty blenders regularly and dry them thoroughly" — but they also prove just how important it is to hold yourself accountable for your own health.
That means putting in the time to wash your beauty sponges and sanitize your lipsticks and liners once a week, if not more. We can assure you: those extra few minutes are a lot less of an imposition than an unexpected trip to the ER.