Soothe Irritated Skin From Wearing Protective Face Masks
Two Skin Experts Share How to Soothe the Irritation That Comes From Wearing Protective Face Masks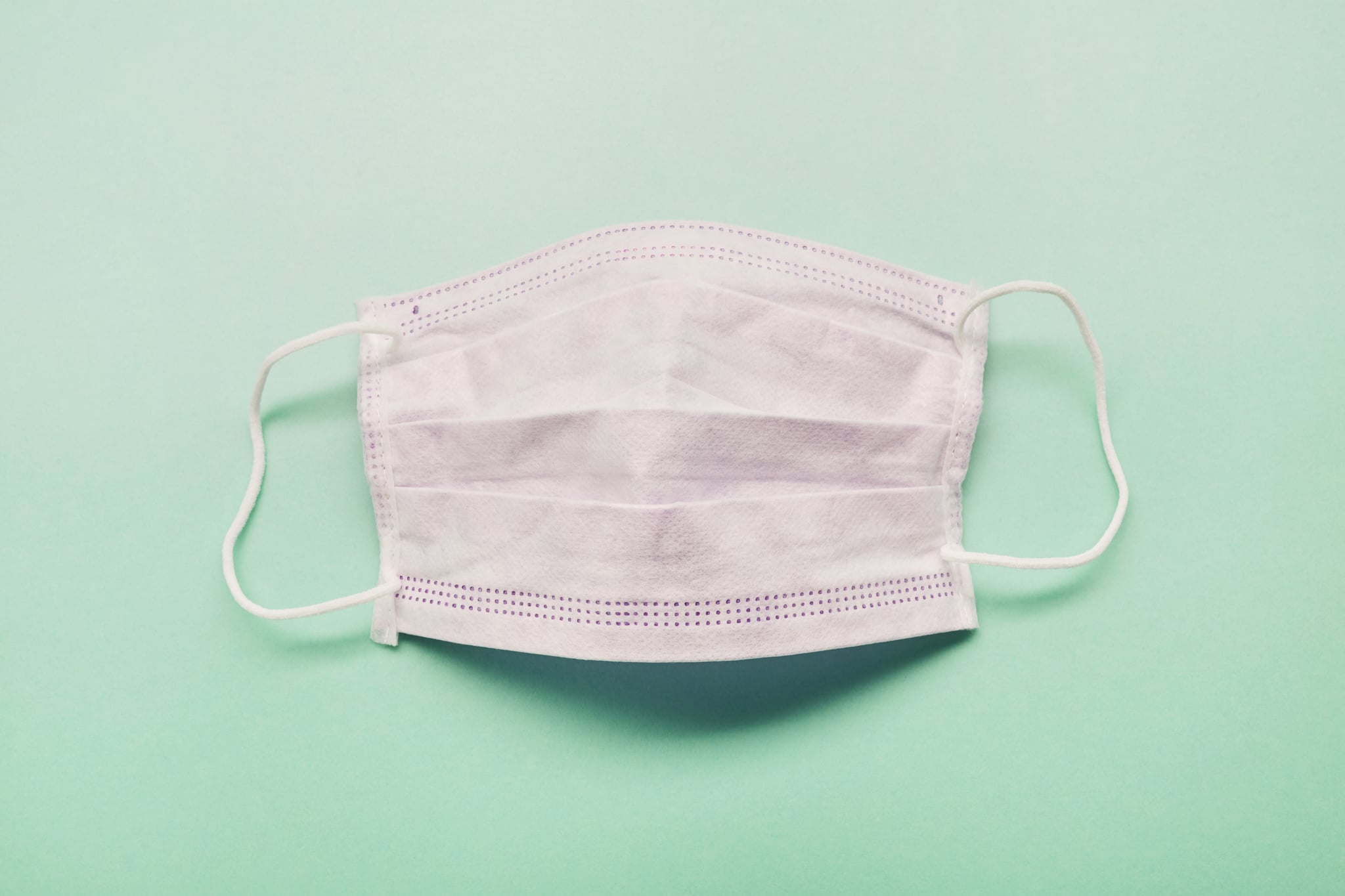 With more people wearing facial coverings to leave the house, in an attempt to reduce the risk and spread of COVID-19, not to mention healthcare professionals and other essential workers having to wear face masks for long hours at a time, more people are experiencing skin irritation.
"This important step in slowing the spread of COVID-19 can create abrasions, bruising or discomfort, especially when worn for long periods or during strenuous activity," said board-certified dermatologist Harold Lancer, MD. The reason that you may find that your skin breakouts out more due to wearing a mask is because the face covering provides the perfect environment for acne.
"There are three things that cause breakouts: excess skin, oil, and acne bacteria," said Claire O'Bryan, ANC-P of The Skin Clique. "All of these things are going to be thriving in that mask environment. The mask is blocking the pores, the heat and wet environment are where the bacteria will grow best, and constant irritation from the mask will cause more oil production."
To help with this skin issue surrounding COVID-19, we tapped Dr. Lancer and O'Bryan for tips on soothing skin irritation and prevent breakouts from masks. Keep reading to learn more.

Tip #1: Wash Your Face Every Time You Take Off Your Mask
Breakouts can occur when bacteria is transferred from your hands to your face, and the same rules apply when it comes to a mask. That's why you should wash your face after taking off your mask, especially if you have acne-prone skin.
"Try to keep your face as clean as possible during the day," said O'Bryan. "Even though your face may not seem dirty, just having that added environment of the mask on your skin will lead to increased irritation and sebum production." She acknowledged that while washing your face may not be feasible at times, especially if you're at work, you can use makeup wipes to get the job, too.
Tip #2: Pat, Don't Rub, Your Skin Dry
After washing your face with an antibacterial face wash, Dr. Lancer recommended allowing your skin to air dry or carefully pat it dry with a clean towel. Unnecessary rubbing can cause further irritation to sensitive skin.
Tip #3: Avoid Wearing Makeup When Possible
To lower your risk of irritation, keep your skin as clean as possible. This includes skipping out on makeup application when wearing a mask.
Tip #4: Change or Wash Your Mask Often
If you're wearing a face covering that you made at home, you should be changing it out often or washing it. "Remove the mask every hour or so for one-to-two minutes to let the skin equilibrate with the rest of the facial surface area's temperature and humidity," said Dr. Lancer. "You can re-use the mask, but make sure it is removed properly, remains clean, and is reapplied gently."
Tip #5: Gently Exfoliate to Curb Breakouts
"In general, cleansing, toning, and exfoliating will help prevent breakouts," said O'Bryan. Regular gentle exfoliation of the top layer of skin with products that contain glycolic or salicylic acid can help keep pores clear. "If you get a breakout, you'll want products with benzoyl peroxide or sulfur."
Tip #6: Apply Healing Ointments to Treat Irritation
While you want to keep the skin clean and free of irritants, you want to make sure you're not drying out your complexion and stripping it of essential oils. After cleansing, be sure to follow up with a lightweight moisturizer. "Hyaluronic-acid containing facial moisturizers can help," said Dr. Lancer. "Sometimes a triple antibacterial ointment like Neosporin can be applied, when necessary, to the affected area."
Healthcare workers who have to wear N-95 masks non-stop at work are among the hardest hit by these skin issues. "This is actually something called irritant or allergic contact dermatitis," said O'Bryan. "Unfortunately, it is unrealistic to think that we, as healthcare workers, will be able to put our masks down for the time being. What we can do is cleanse skin regularly, thoroughly drying the skin after, moisturize several times per day."
For more COVID-19 updates, news, and information, please click here.