A-List Celebrities at Billionaire Mansion Dubai Launch
Why We Think Paris Hilton Could Be Partying With the Kardashians in Dubai This Week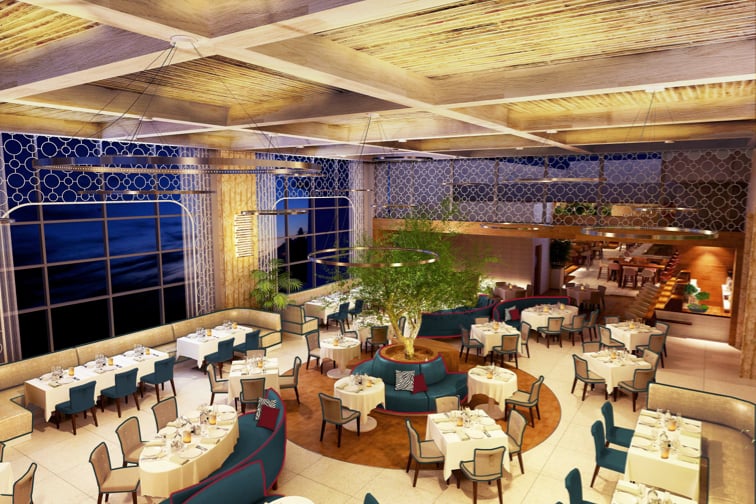 He's been labelled the "classiest playboy ever" by Paris Hilton and counts Beyonce, Jay Z and more famous names where that came from as his famous friends. So we imagine Flavio Briatore's big Dubai bash on April 15 is set to be a star-studded one.
The ex-Formula One boss - who is behind the fashion store Billionaire in Dubai Mall and Billionaire Clubs all over the world - is launching Billionaire Mansion in Dubai.
It will feature a lounge, terrace, bar, Karaoke Prive as well as a Japanese restaurant Sumosan and Billionaire Italian Grill. It's the first lifestyle concept in the GCC to have all of these things under one roof, but we expect no less from Flavio.
The 65-year-old - who used to date Naomi Campbell and is the biological father of Heidi Klum's first child - is likely to fly out his celebrity pals for the occasion at Taj Hotel. In fact an insider hinted at what we can expect.
"There are going to be several celebrities at the event. Let's just say we are going to be joined by an international celebrity DJ. The event will be attended by several Hollywood A/B-listers and socialites," the source told POPSUGAR Middle East.
"You might spot one or two exes and flings of reality stars and famous singers too!"
While the clues could be anyone from his friends like Liz Hurley to P.Diddy, we've had a little fun guessing who'll show up.
International Celebrity DJ
Paris Hilton is the celebrity DJ of the moment who has in the past called him the "classiest playboy ever". The fact that she was spotted hanging out with Flavio at his Billionaire Club in Porto Cervo leads us to believe she'll provide the tunes for his star-studded launch.
Reality Stars
Kris Jenner is in town and with all the time in the world to kill between announcing her new project on Tuesday and attending a Q&A on Sunday, Friday night is the perfect opportunity for her to let her hair down. Who knows, she might even bring the Kardashian-Jenner clan along for the ride.
Socialites
Beyonce's stylist, Ty Hunter, has been spotted around the UAE recently and even if Flavio's pal Bey can't attend herself, we're sure she got him on the guest list. Fun fact: when he's not making sure her gowns are perfectly in place on the red carpet, he's selling his brilliant LED light phone case, the Ty-Lite.
Singers
We've spotted the likes of Madonna, Ne-Yo, P Diddy, Seal, Craig David, Ludacris, will.i.am, Mariah Carey, but we're hoping for Beyonce.
A/B-listers
See what stars have attended his last parties:
Joshua Jackson and Diana Kruger
Naomi Campbell
Mike Tyson