2016 UAE Olympic Team
These Are The Athletes Representing The UAE at The 2016 Olympics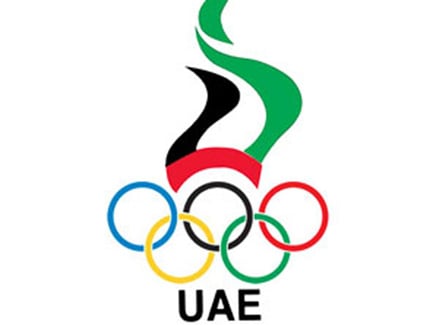 With the 2016 Olympic Games right around the corner, countries around the world are making their final selections for their Olympic teams.
The history of the UAE in the Olympics is brief: the country has only competed in eight summer Olympic Games and has never competed in the Winter Games. Though the United Arab Emirates National Olympic Committee was formed in 1979, and the country was recognized by the International Olympic Committee in 1980, the UAE did not medal until the 2004 Summer Olympics in Athens. It is currently their only medal to date.
A new team is hoping to change that this summer in Rio, though, and these stellar athletes will be spending the next month preparing for the games. Let's meet the team!
Track & Field
Betlhem Desalegn Belayneh
Event: Women's 1500m
Who is she? Ethiopian-born middle distance runner. 24 years old. Also competed in the 2012 Olympics.
Alia Saeed Mohammed
Event:Women's 10,000m
Who is she? Mohammed ran for her native Ethiopia until 2010, when she switched and began representing the UAE. 25-years-old, she was a gold medalist in the 10,000m race at the 2014 Asian Games and the 2015 Asian Athletic Championships.
Cycling
Yousif Mohamed Ahmed
Event: Men's Road Race
Who is he? This 27-year-old Emirati cyclist has won numerous national titles, as well as the silver medal at the 2015 Asian Cycling Championships.
Judo
Victor Scvortov, Serigu Toma, Ivan Remarenco

Who are they?
All three men representing the UAE in judo this year are Moldovan-born. Scvortov and Toma were ranked among the top 22 eligible judokas on the IJF World Ranking List. Toma also competed in the Olympics in 2012 in London.
Shooting
Khaled Al-Kaabi, Saif bin Futtais, and Saeed Al-Maktoum
Who are they?
The UAE has a strong Olympic history in shooting, and this year, the three-member team will be competing in two events: Men's double trap and Men's Skeet. In Athens in 2008, Ahmed Al Maktoum won the gold medal in Men's double skeet. This year, Saeed Al-Maktoum, who is also a member of the UAE's ruling family, will compete in the same event. This will be his fifth Olympic games.