Aaron Carter Tweets About Being Body Shamed
Aaron Carter Tweets About Being Body Shamed: "You Guys Are Bullying Me"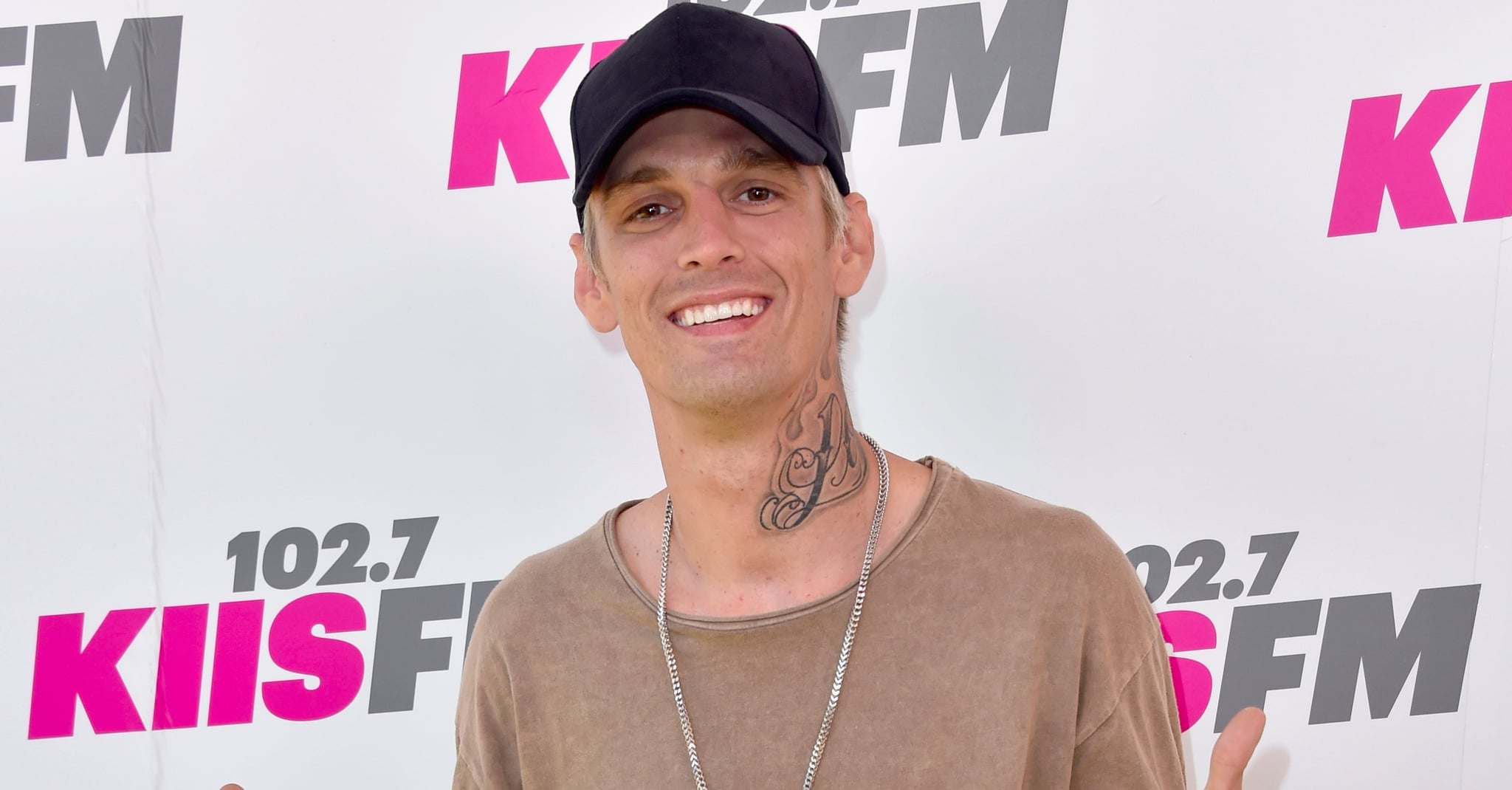 Aaron Carter has been experiencing a tumultuous past few months. The 29-year-old singer recently opened up about overhearing a fan body shaming him over his slim figure. "I'm entirely hurt by a so-called fan that I just encountered she wasn't realizing I was listening, she said I look like I have cancer," Aaron tweeted before sharing how difficult life has been since the death of his father, Bob, in May.
"I've literally had the hardest week of my life, my dad past away my late sisters birthday anniversary was June 6th & people #BodyShame me," Aaron tweeted, adding, "I'm sorry I'm not fat enough. For my fake fans."
In April, Aaron opened up about the medical condition which he says is the cause of his skinny physique. "By the way y'all wanna know why I'm so skinny? It's because @ 19 [I] was diagnosed with a hiatal hernia, I didn't choose that. be kind to me..," he pleaded.
Aaron continued to address his weight in a series of tweets that ended with two photos of himself in the emergency room. Read on to see his tweets about being "body shamed by the world" and his explanation for visiting the ER ahead.
I'm bullied and body shamed by the world. 👍🏻🙏🏻

— Aaron Carter (@aaroncarter) June 23, 2017
a grown woman was gossiping bout me w I have a eating disorder telling people I need to eat 5 cheeseburgers cause I look like I'm dying. 😪

— Aaron Carter (@aaroncarter) June 23, 2017
This is body shaming. You guys are bullying me. I've already adressed my medical issues. #bodyshaming https://t.co/OhH1h5oTVa

— Aaron Carter (@aaroncarter) June 23, 2017
You mean a defaming body shaming verbal assault against someone with severe medical conditions which I've publicly talked about? https://t.co/6Wd6JaUZTB

— Aaron Carter (@aaroncarter) June 23, 2017
Lots of shows lately, had to head up to ER just to get a little check up these shows are crazy lately gotta make sure I stay strong

— Aaron Carter (@aaroncarter) June 23, 2017
I'll recover 🙌🏻 😉 pic.twitter.com/GmywfFScgR

— Aaron Carter (@aaroncarter) June 23, 2017
All G pic.twitter.com/XFdJp8C2iZ

— Aaron Carter (@aaroncarter) June 23, 2017