Abu Dhabi Special Olympics Theme Song
Listen Up! The Special Olympics World Games Abu Dhabi Theme Song is Here
Amping up the excitement for the star-studded Special Olympics World Games Abu Dhabi, is it's the newly revealed theme song, "Right Where I'm Supposed To Be".
The talent behind the song includes writer Ryan Tedder of OneRepublic fame, Grammy Award-winning producer and songwriter Greg Wells, and honorary executive producer Quincy Jones - who also composed the anthem for the 2007 World Games in Shanghai, "I Know I Can".
While Canadian singer Avril Lavigne, Luis Fonsi of "Despacito" fame, Emirati singer Hussain Al Jassmi, Egyptian vocalist Tamer Hosny, and Assala Nasri (the Syrian songstress who graced us with "Aktar"), have all lent their vocals to the track, which will be performed live at the Zayed Sports City Stadium on March 14.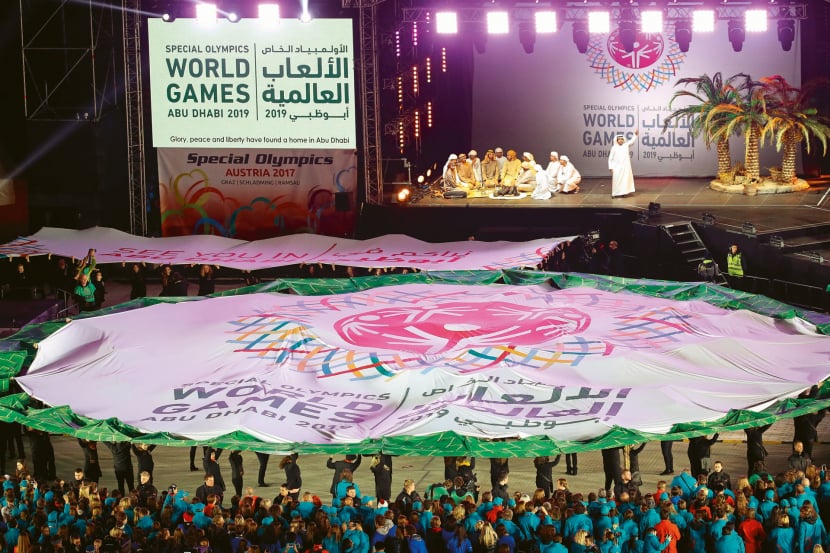 Supplied/ Special Olympics World Games Abu Dhabi
"I love the fact that Special Olympics is taking place in Abu Dhabi, where East and West will be united," song writer, Wells revealed.
Adding: "We want to unite the whole universe on this path. The power that music has with a great song and message cannot only cross fake lines on the map but ideological differences."
Fonsi also had some touching things to say about the anthem... "When I heard this track was being done by an amazing and talented group of people, I decided I wanted to be part of it. All we want to do is have a song where people smile, dance and have a good time. At the end of the day, to me that is what Special Olympics is all about." We couldn't have said it better.
Ticket prices to the opening ceremony start at AED100 and can be purchased here.

The Special Olympics World Games Abu Dhabi 2019 is set to conclude on March 21.
Image Source: Supplied/ Special Olympics World Games Abu Dhabi