Adele Quotes About Rihanna in Time's Most Influential People
So, Adele Wrote a Profile on Rihanna For Time's 100 List, and It's Really, Really Cute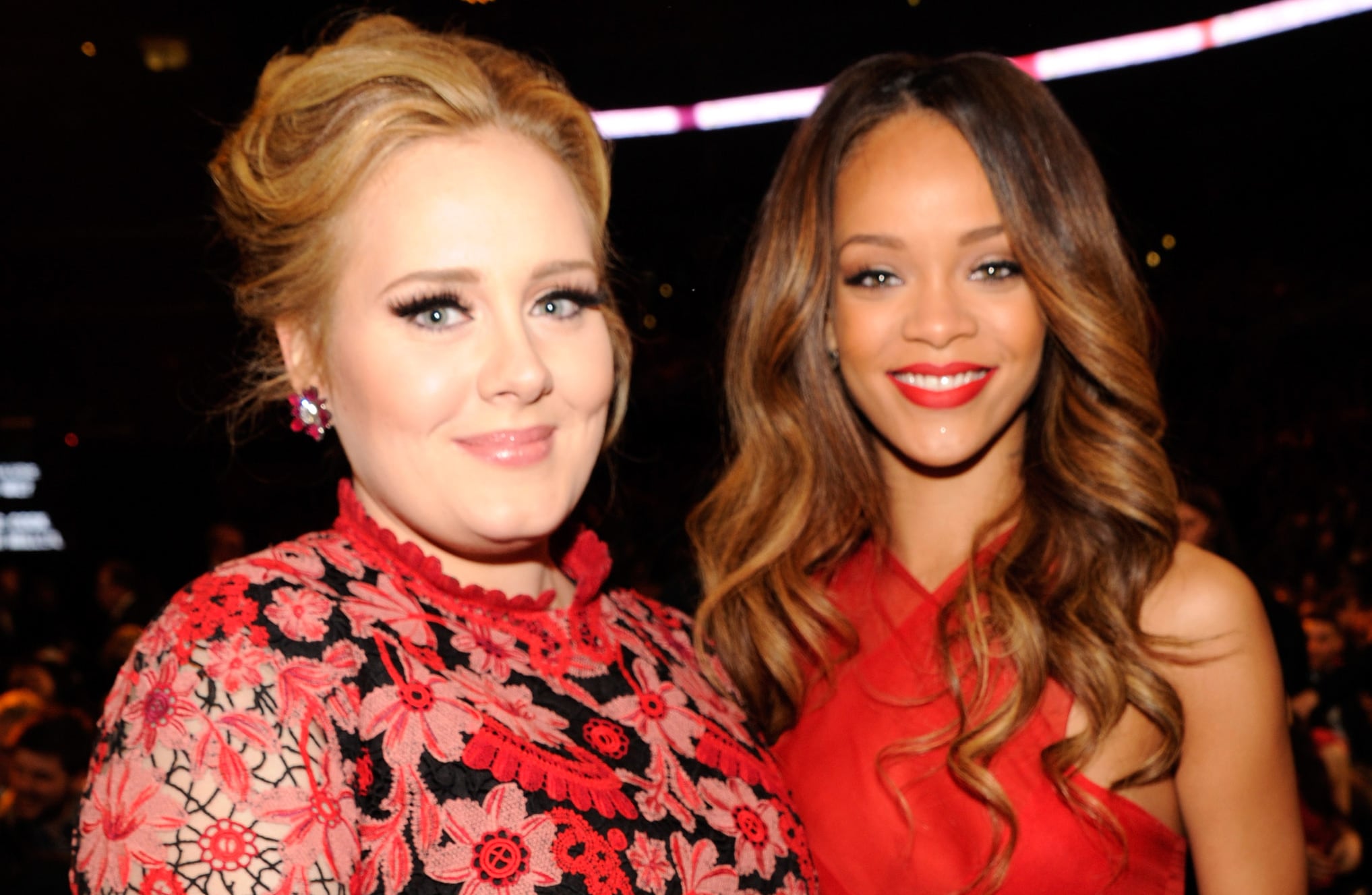 It's no secret that Adele's love for Rihanna runs deep, but just in case you had any doubts, her latest tribute will seal the deal. The 29-year-old powerhouse singer was recently tapped by Time magazine to write a profile of Rihanna for its annual 100 Most Influential People list, and it turned out really, really cute.
Adele started off by attempting to recall the first time she met the 30-year-old singer. "I actually can't remember the first time I met Rihanna," Adele wrote. "I was probably numb from the shock of it. She is one year older than me, but I feel like she's been around forever. The progression of her superstardom feels steady, well deserved, and extremely natural."
She also praised Rihanna for "designing and conquering an entire lane of her own" and "making her own rules and bending ours." "Whenever I've met her, she's been the most gracious, loyal, and funny goofball of an icon," Adele continued. "She glows like when someone's taken a picture with a flash and you're dazed for a few minutes after. But it's also very clear in that glow that she genuinely doesn't give a f*ck; she's fearless and full of all the right kind of attitude to be everything that she is and will be forever."
Now, we just have one question: when are these two going to collaborate on a song?