Adele Sings Spice Girls at Concert
Adele Stops Mid-Concert to Give Fans a Spice Girl Moment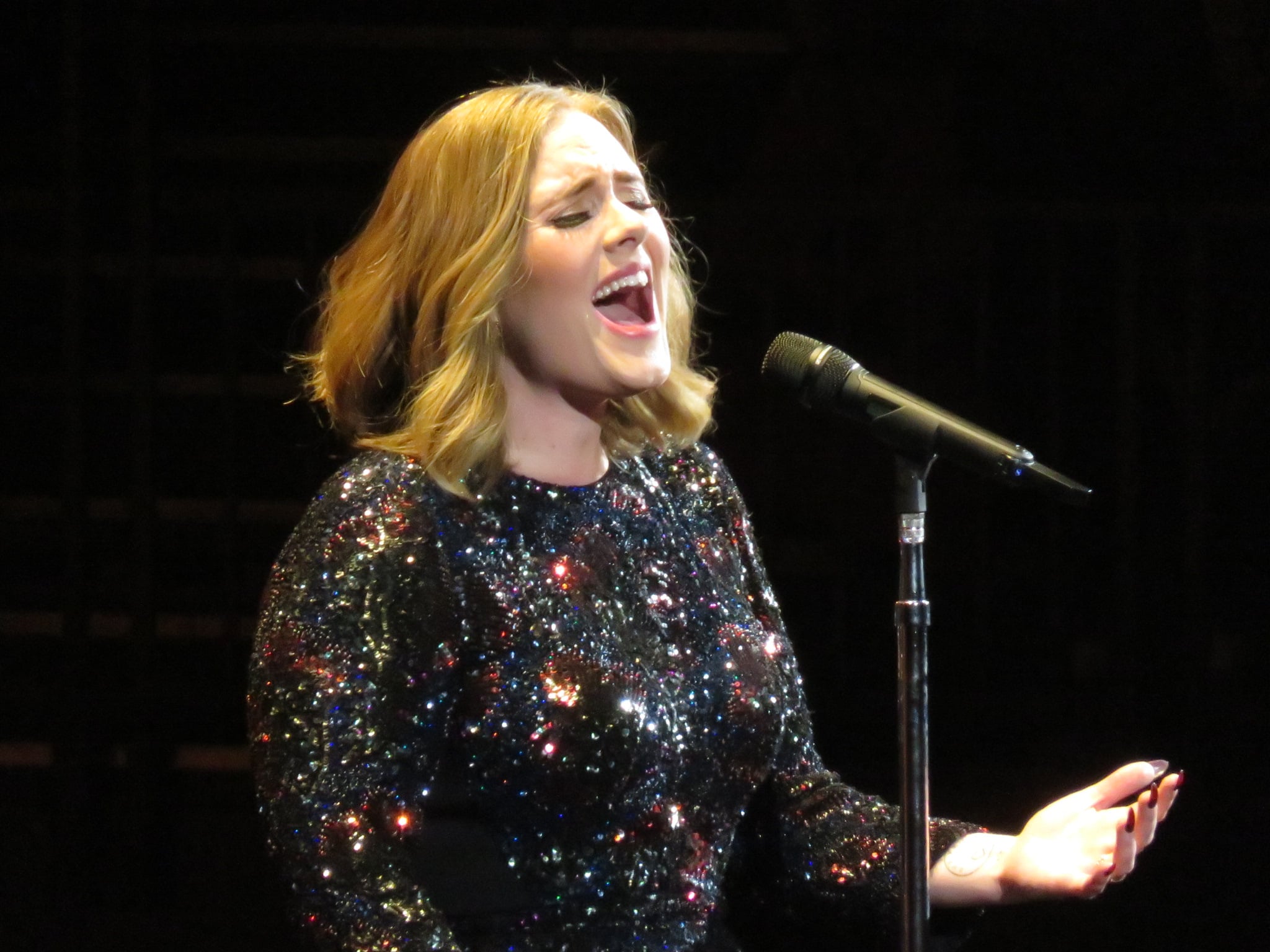 When Adele joined James Cordon for a truly unforgettable round of carpool karaoke, we learned a lot about the singer. The biggest takeaway, though, was perhaps how big of a Spice Girls fan she is.
During the carpool karaoke session, she joined Corden for a rendition of the group's 1996 hit "Wannabe," which Posh Spice herself later called "genius."
Adele's fangirl status doesn't end there, though, and she showed some serious girl power at a concert earlier this week.
While performing in Verona, Italy, on June 4th, Adele took a break from her usual set for an impromptu cover of "Spice up Your Life," delighting both Adele and Spice Girl fans all over the world.
Even former Spice Girl Mel B (Scary Spice), who saw the clip, said she was "very flattered" that Adele loved the girl group enough to perform the song. "It's great. It leaves me speechless a little bit," she said during a press conference this week.
Watch the video one fan captured of Adele's Spice Girl moment below!
😍😍😍 RT @AdeleNowuk: Adele having a Spice Girls moment. #AdeleLive2016 pic.twitter.com/kVb4MSwVeD

— Mel C / Melanie C (@MelanieCmusic) June 4, 2016