Amal Clooney AFI Speech About George Clooney June 2018
Amal Clooney's AFI Tribute to George Clooney Was So Touching, It Moved Him to Tears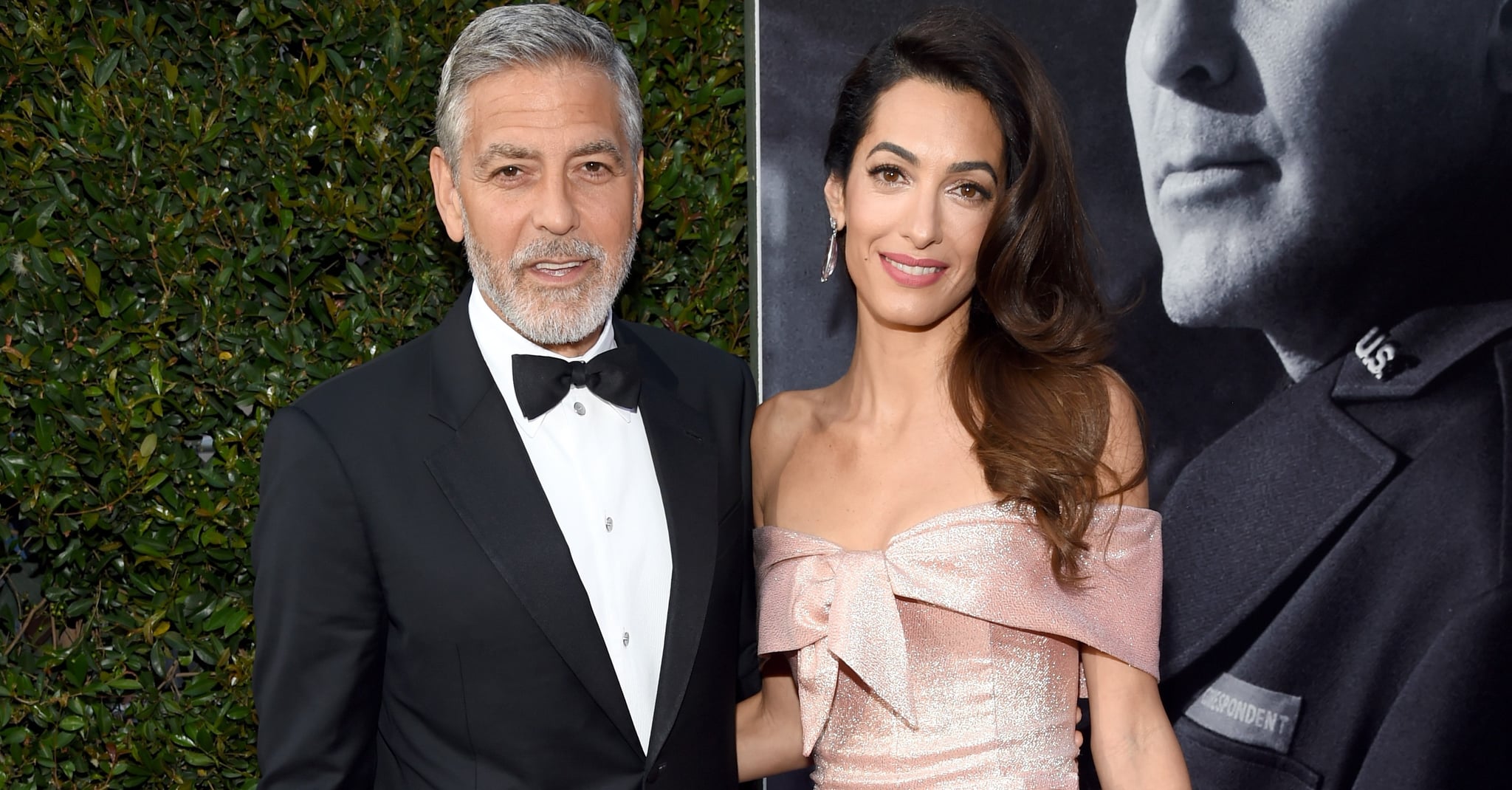 George and Amal Clooney put their love on full display at the American Film Institute Life Achievement Award Gala in LA on Thursday night. The couple, who tied the knot in Italy back in 2014 and has since welcomed twins Alexander and Ella, walked the red carpet looking like they just stepped out of Old Hollywood. The adorable duo couldn't stop giggling in between exchanging loving looks at one another, but it was the touching words Amal shared about her husband, the recipient of this years esteemed award, that truly has us starry-eyed.
In a heartfelt speech which moved the 57-year-old actor to tears, Amal outlined "a few things you may not know about George." The 40-year-old told the crowd inside that her husband "is a gentleman in every sense of the word and in a way that seems so rare these days and perhaps even outdated." Amal recalled the time George "refused to wear a warm winter jacket" on the set of Confessions of a Dangerous Mind "unless every actor got the same one even though it was 40 degrees below zero," as one example.
"He is generous with his time. He finds out about people who have suffered the same health issues as him and he writes to give them advice. He helps young people pursue their passion for film. He'll visit an elderly lady at our local nursing home as he thinks it will make her day," she said.
"He must surely be the only person in the world to invite his 13 closest friends to dinner one night and give them a suitcase filled with $1 million in cash. But it must be said, the 14th closest friend is still upset about it."
In between praising George's commitment to "good fights," citing his work in Sudan, work as the United Nation's "messenger of peace," and recent support of the survivors of the Parkland school shooting, Amal also brought up George's "moral conscience," as one of the many reasons she knew she "would never want to be with anyone else."
Toward the end of her tribute, Amal gushed that the proud dad "is the person who has my complete admiration and also the person whose smile makes me melt every time." Speaking to George directly, she stated, "My love, what I have found with you is the great love I always hoped existed. And seeing you with our children, Ella and Alexander, is the greatest joy in my life."
Amal closed out her speech reassuring George that "when our children find out not only what you have done, but who you are, they will be so proud of you too." Yeah, we'll be over here wiping away our tears, too.