Prince Harry was officially engaged to Meghan Markle [1] last year, and it'll be the first time that the British royal family has welcomed an American into their family — oh, and not just any American, but a divorced biracial American [2].
While Meghan will be the first American to be a part of the British monarchy, she isn't the only American to win over the heart of a royal and tie the knot to someone in line for the throne of their respective country. Sure, there was one other American woman to marry within the British royal family, but when Wallis Simpson wed King Edward VIII [3], he had to abdicate the throne to do so, and Prince Harry will retain his title and his spot in line for the throne and be allowed to marry Meghan with Queen Elizabeth II and the rest of his family [4] in attendance to support him.
As for other countries with royal families, there have been Americans who've become Swedish royalty, Polish royalty, Greek royalty, and so many others. To see all of the Americans who have literally lived our dreams and had fairy-tale romances, click through our gallery now. Who knows? Maybe you could be the next princess of a foreign country — if Meghan can do it, so can you!
Meghan Markle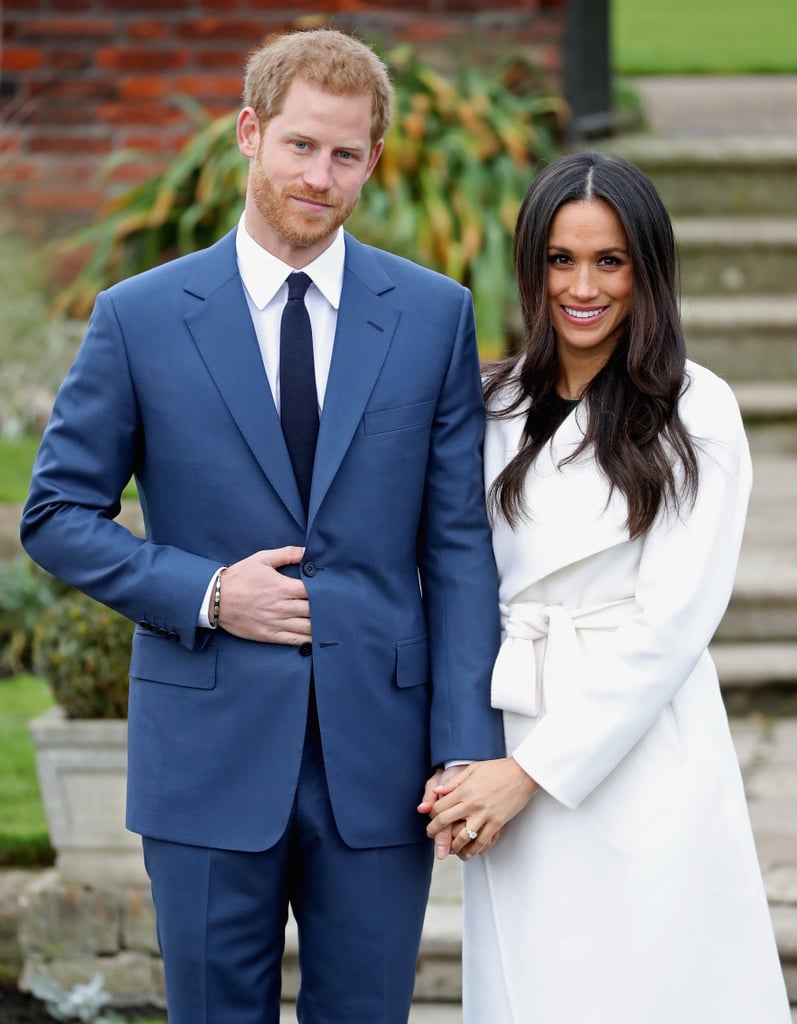 American actress Meghan Markle [5] became the latest woman from the States to win the heart of a royal when she and Prince Harry announced they were engaged [6].
Wallis Simpson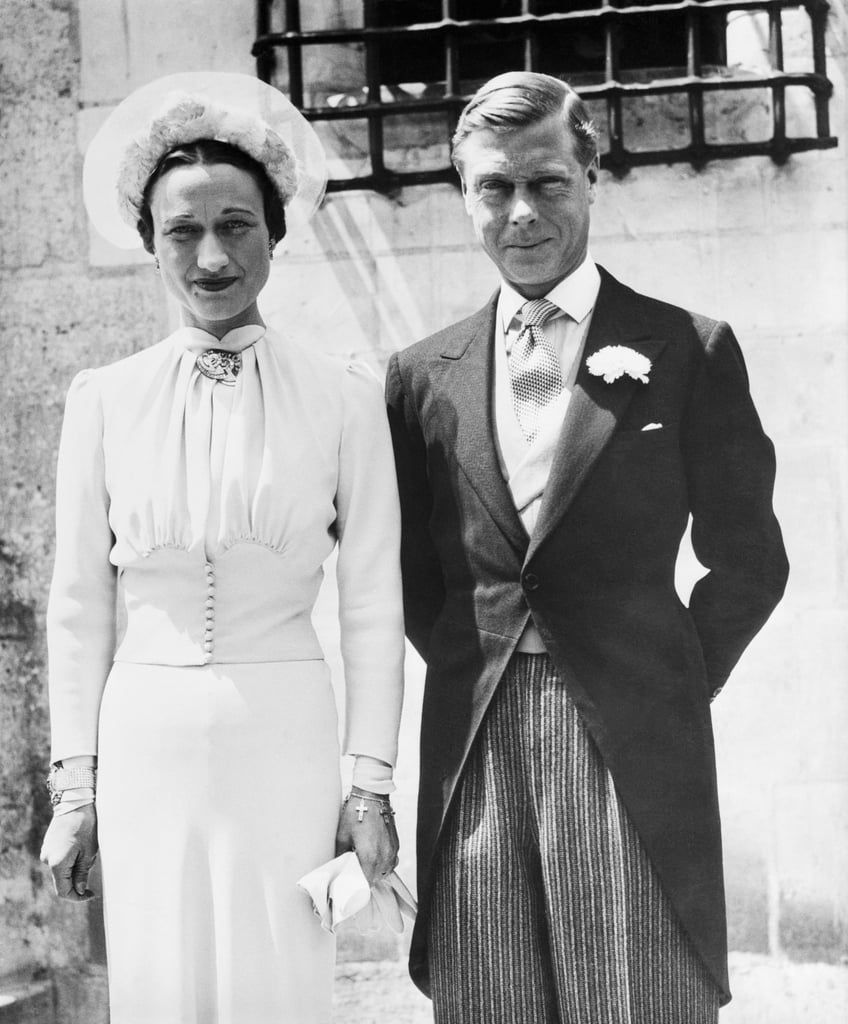 Like Meghan, Wallis Simpson was an American divorcée (from Pennsylvania) when she wed King Edward VIII [7]. The big difference is that when Wallis was dating King Edward (he was a prince at the time) and they got married, it was 1936, and their union was not approved by the British monarchy. Instead, King Edward had to choose between his love of his country — aka the crown — and the love of his life (who was on her second divorce).
The king ultimately chose to abdicate the throne, which led Queen Elizabeth II's father, King George VI, to become king and changed the line of succession in the process. When the couple did get married (in 1937), the king left England and moved to France with his bride, without his crown, and lost his spot in the British monarchy. Yikes!
Autumn Kelly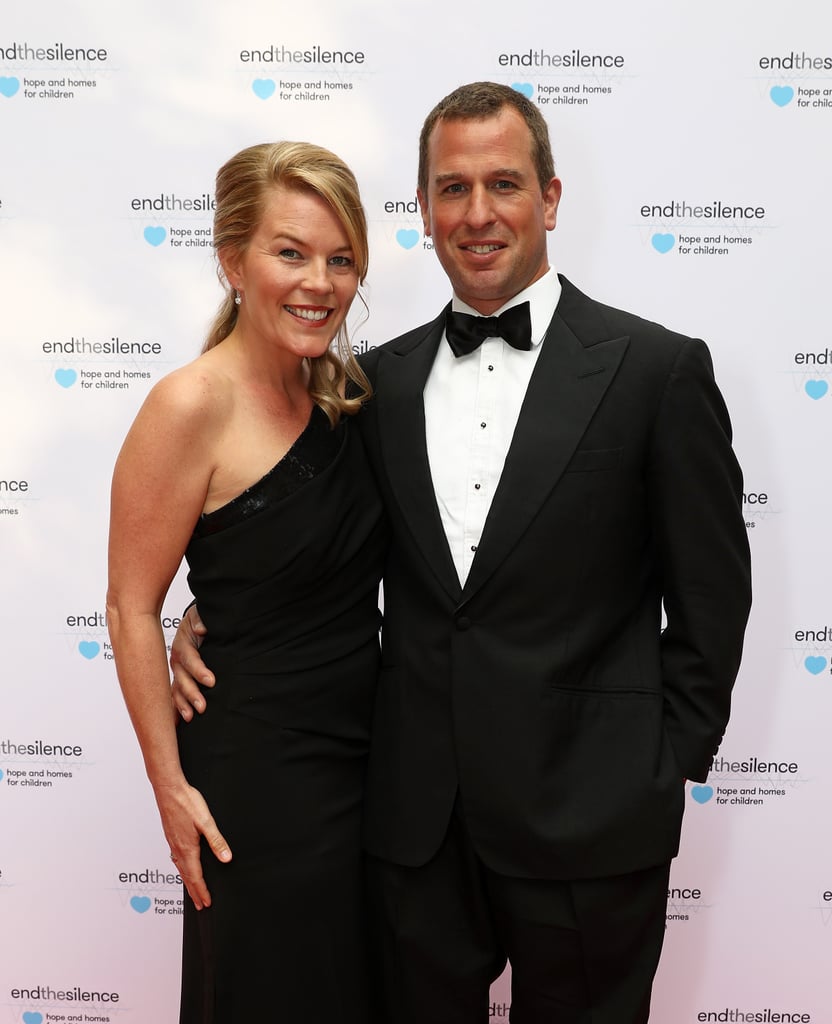 OK, Autumn Kelly is Canadian, but that's in North America, so we're going to add it as our bonus American. Besides Meghan, who just got engaged, and Wallis, who was never really in the British royal family — because King Edward VIII abdicated the throne to marry her — Autumn is the only other North American person to become an official member of the British royal family [8] and therefore linked to the Queen of England.
She married Queen Elizabeth II's grandson Peter Phillips, who is the son of Princess Anne and cousin to Prince William and Prince Harry, in 2008. By marrying him, Autumn gets to hang out with all of your favorite royals for every holiday and birthday, and we're so jealous.
Grace Kelly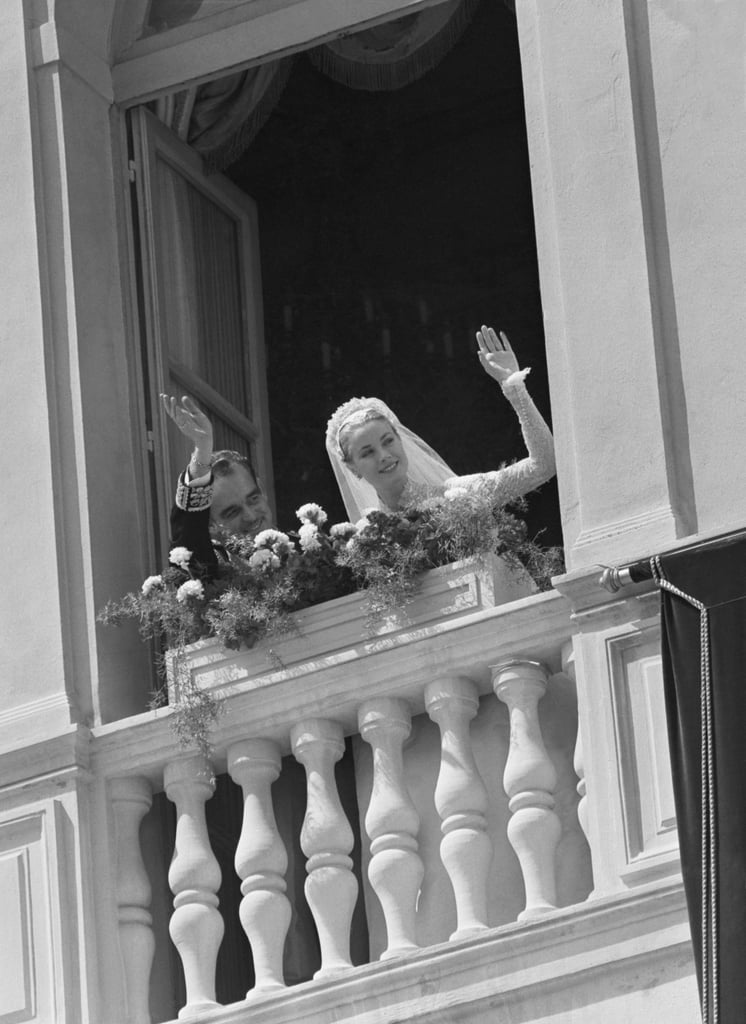 Just when America thought Grace Kelly couldn't get any more glamorous or more famous, the Academy Award-winning actress married His Serene Highness Rainier III, Prince of Monaco, in 1956 and her stardom doubled. Grace met Prince Rainier III when she was in the South of France for the Cannes Film Festival and she did a photo shoot at the palace, and, well, it was love at first sight.
Grace gave up her acting career, took to her role as the new Princess of Monaco [9] instantly, and was loved by her people until her death in 1982 when she was in a car accident. The couple had three children together, and their son, Albert II, is the current Prince of Monaco.
Lee Radziwill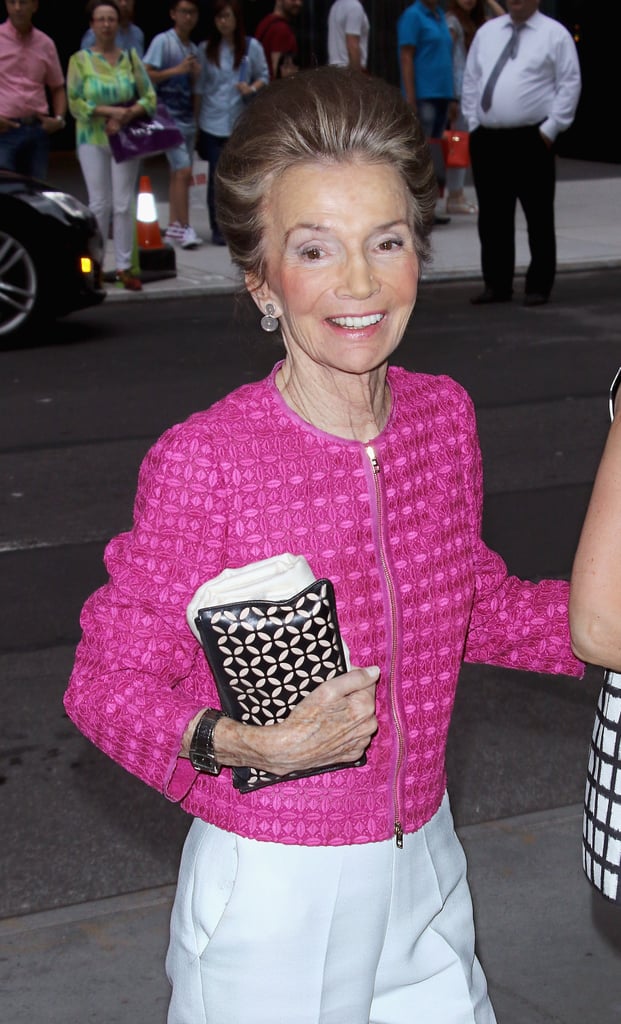 Some people may know Lee Radziwill (born Caroline Lee Bouvier) as Jackie Kennedy's younger sister, but she has made a name for herself in both the royal circles and fashion world throughout her life.
Lee married Prince Stanislaw Albrecht Radziwill of Poland [10] in 1959, making her technically more royal than her big sis, who was, as we all know, the first lady when President John F. Kennedy was in office. After having two children together and being married 15 years, Lee and Prince Stanislaw got divorced, and Lee now lives in New York and Paris — keeping up with her fashionable persona by attending one runway show after another.
Rita Hayworth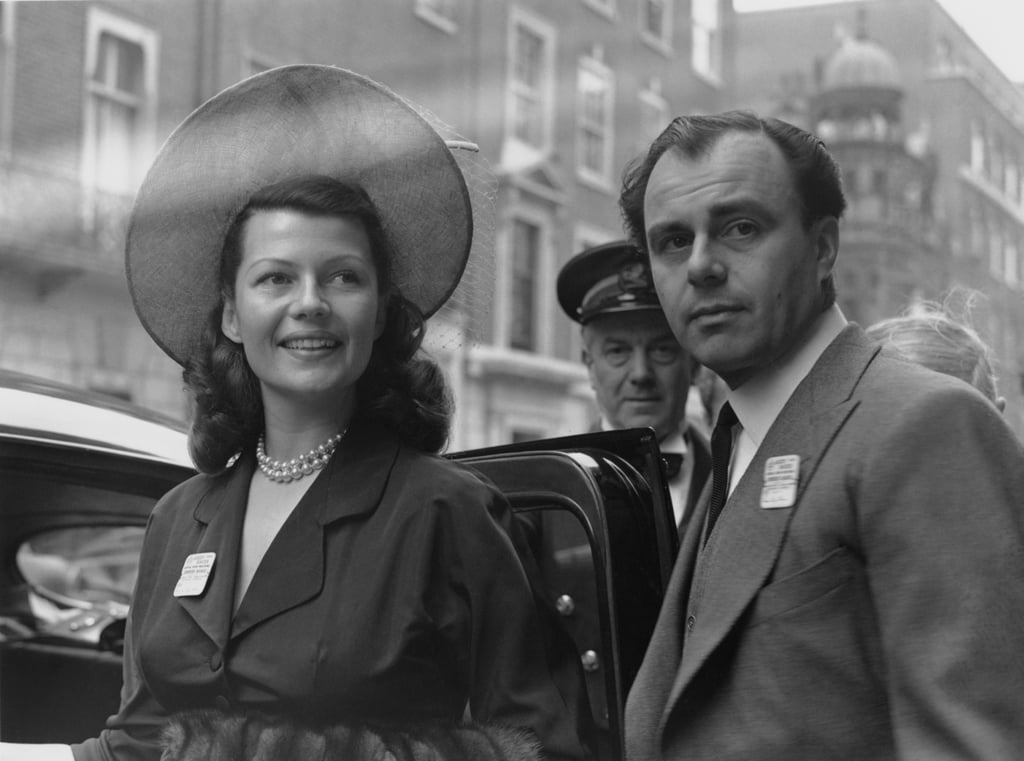 Clearly royals love actresses, and Rita Hayworth was one fabulous actress! In 1949, Rita married Prince Aly Khan, the son of the Aga Khan (at least at the time), who was the leader of the Ismaili faction of Shia Islam. The power couple had one child together before they got divorced, which wasn't too surprising since Rita was married and divorced five times before she died in 1987.
Lisa Halaby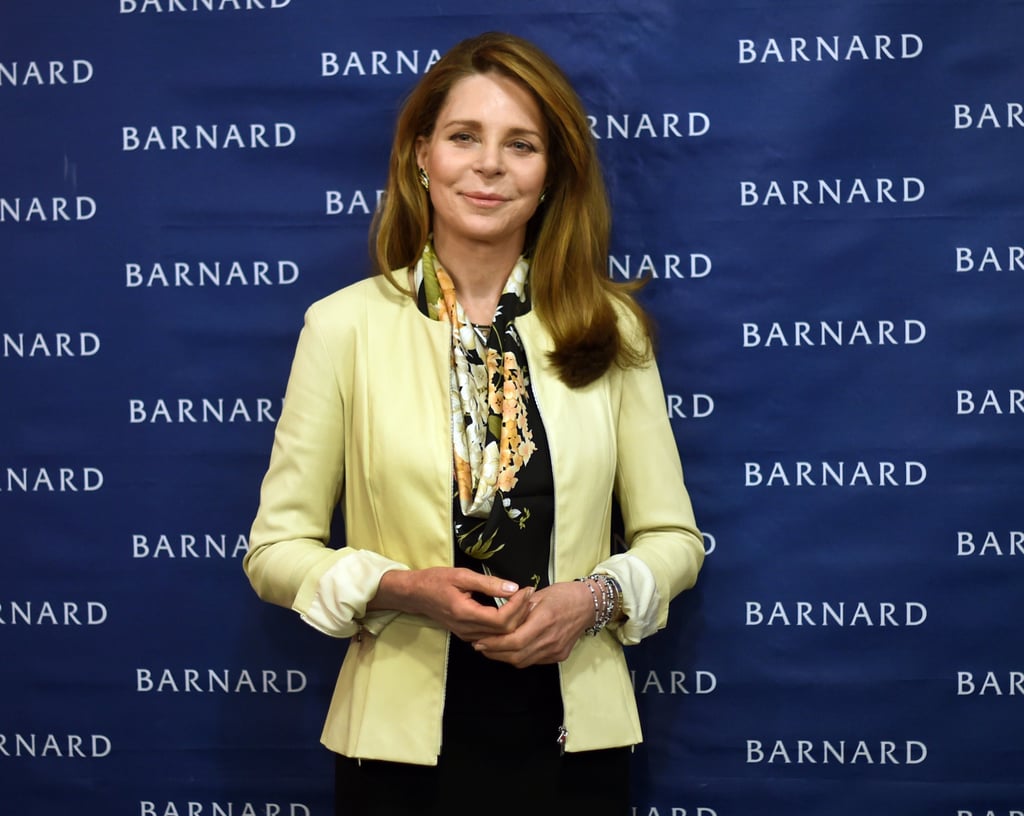 Lisa Halaby, or Queen Noor as she's now known in Jordan, met her literal prince — we mean, king — on an airplane. She grew up in Washington DC and, after graduating from Princeton University, began working at Royal Jordanian Airlines, which is where she met King Hussein of Jordan [11]. The two wed in 1978 and lived their happily ever after, with their four children, until Hussein died in 1999.
Chris O'Neill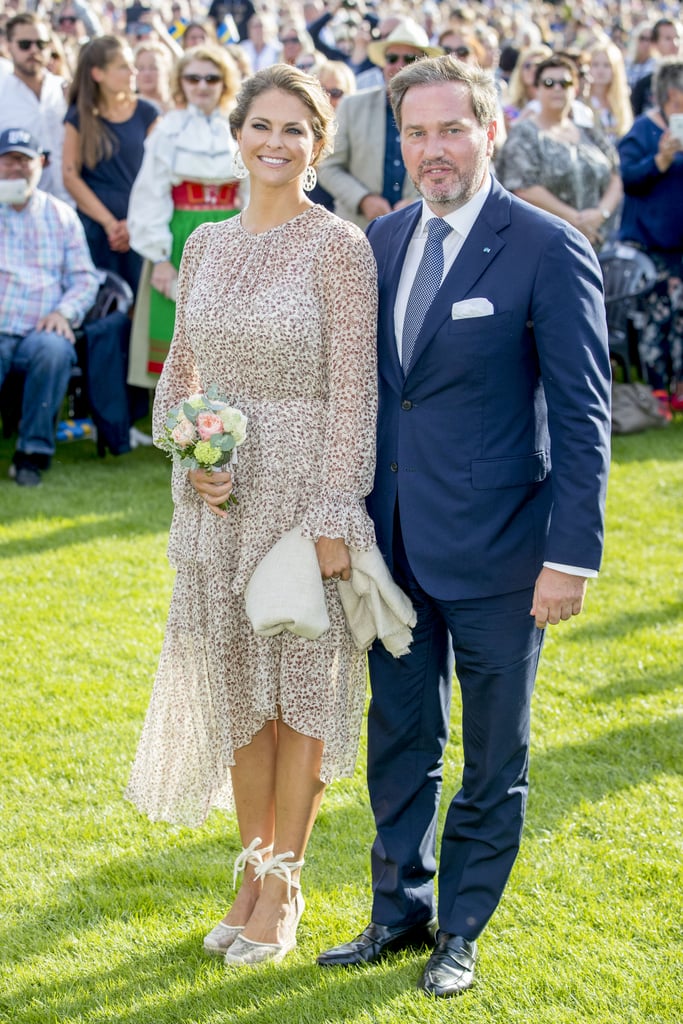 Who says you have to be a woman to marry a royal? Chris O'Neill is the one and only male American who has married into a royal family [12], and we like his style. Chris is a dual citizen of both America and Britain, having been educated in both London and the United States. He married Princess Madeleine of Sweden in 2013, and despite being married to a princess, he is not a prince — but only because he's chosen to remain an American citizen instead of becoming a Swedish one.
Marie-Chantal Miller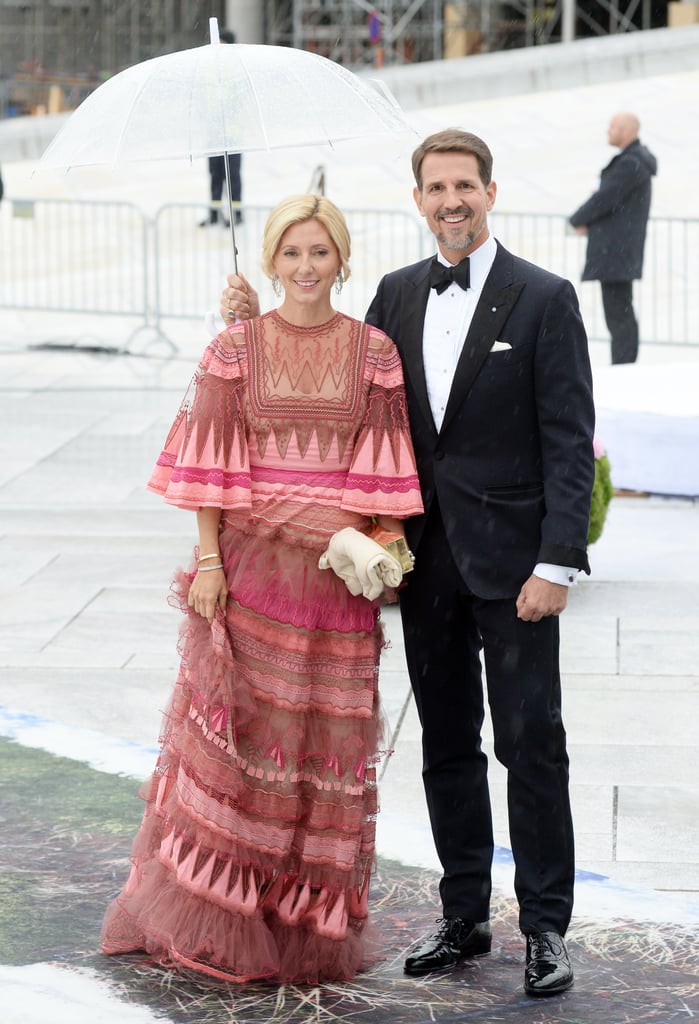 Marie-Chantal Miller married the man of her dreams [13], Prince Pavlos, the Crown Prince of Greece, in 1995 and became Her Royal Highness the Crown Princess of Greece in the process. Despite being born the daughter of American-born duty-free shopping mogul Robert Miller, Marie-Chantal grew up all over the world, and her love life is equally as grand and worldly.
She met Prince Pavlos, who is the son of the former King of Greece (Greece hasn't had a monarchy since 1974) on a blind date in 1992, and although they come from very different backgrounds, they've made their lives — complete with Pavlos's hedge fund business and Marie-Chantal's clothing brand — parenting (they have five children), and being royals seem every bit as amazing as we all imagine it would be.
Alexandra Miller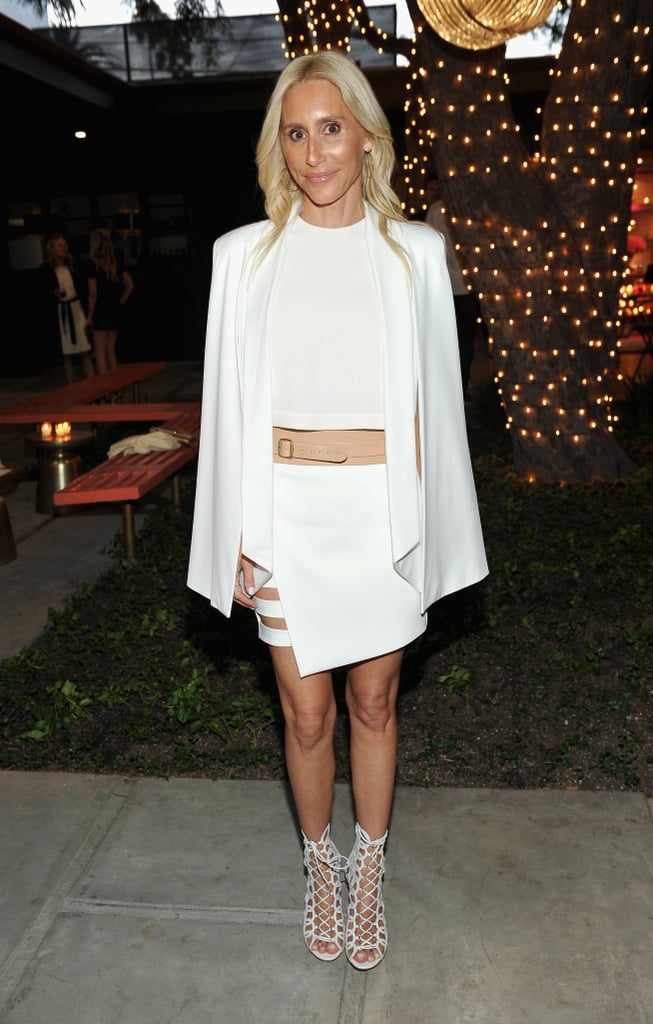 Marie-Chantal isn't the only Miller sister to marry a royal. Alexandra Miller (who is also sister to Pia Getty) married Prince Alexander von Fürstenberg of Germany (Fürstenberg is a Swabian noble house in Germany) in 1995. The two had two children together before getting divorced in 2002. If you think Alexandra's married name is familiar, you're right. Alexandra's former husband is the son of famed designer Diane von Fürstenberg [14] and her ex-husband Prince Egon von Fürstenberg.
Diane is a Belgium native, who has lived in America for a long time, so she counts as an American princess (she held the title before divorcing Prince Egon in the early '70s) at least partially in our minds, too!
Kelly Rondestvedt
As a California native, Kelly Rondestvedt didn't think she'd marry a prince, let alone become a princess, but that's what happened when she met Hubertus Michael, Hereditary Prince of Saxony-Coburg and Gotha in Bavaria, at a New York City restaurant. After giving Hubertus Michael her number, he called her and the two began dating [15], and after a few months together, Kelly finally learned her boyfriend's true identity.
Clearly, that didn't change much between the two, who eventually tied the knot in 2009 after the couple spent time in California with her family in 2008. Although Germany is a democratic republic and therefore Hubertus Michael is royal in his title alone, he is a direct descendant of Queen Victoria, so he's in line for the throne . . . just really far down, and now Princess Kelly and Prince Hubertus Michael's children are too!
Kendra Spears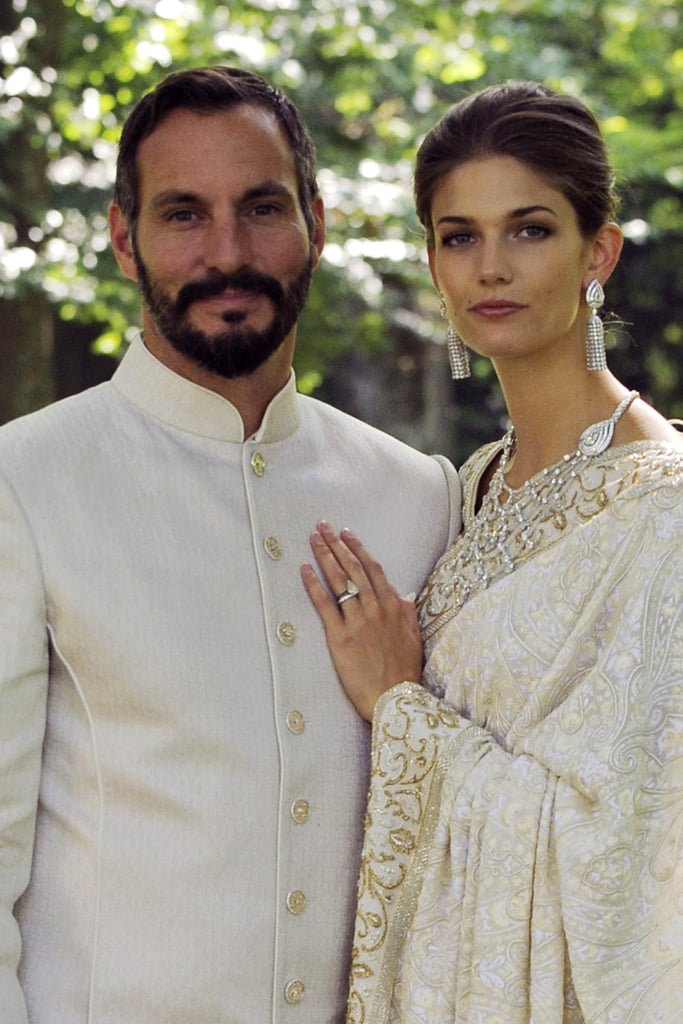 In 2013, Kendra Spears went from Seattle-born supermodel to supermodel princess (Princess Salwa Aga Khan) when she married Prince Rahim Aga Khan, who is the eldest son of the current Imam of Nizari Ismailism. The two met at a party thrown by Naomi Campbell [16] and quickly fell in love. Although Kendra is still a model, she splits her time between her career, being a mother to the couple's son, Prince Irfan Aga Khan, and of course, being a royal.
Sarah Butler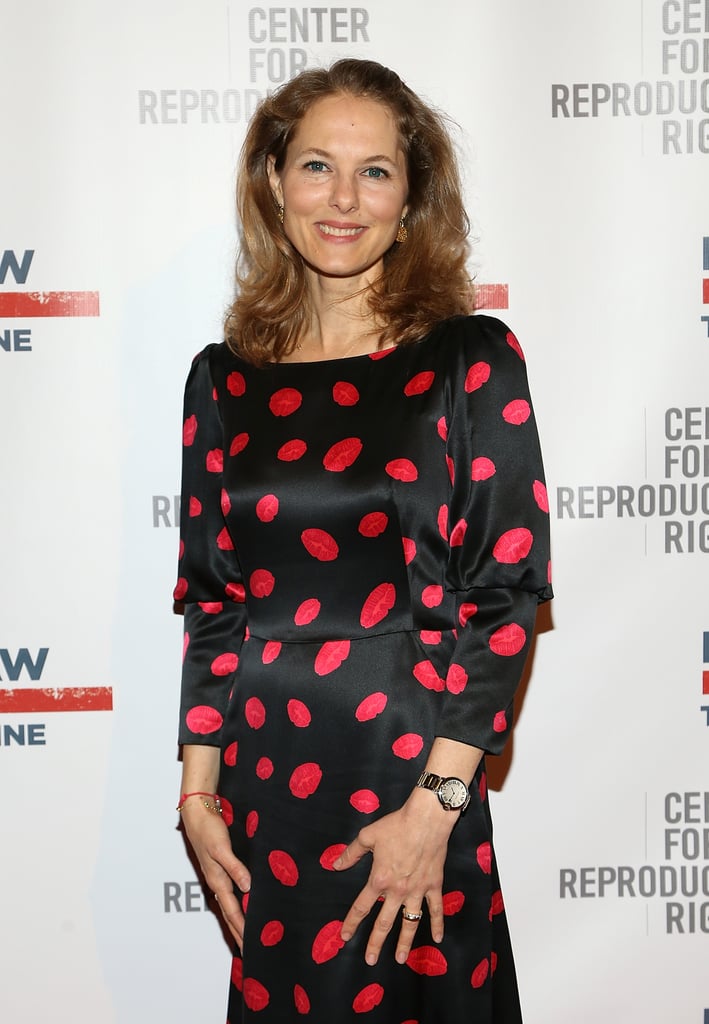 Sarah Butler is not in Texas anymore. After marrying Prince Zeid bin Ra'ad Zeid al-Hussein, the Crown Prince of Iraq, in 2000, she took on the role of Princess Sarah Zeid and moved to New York, where the couple lives with their three children. While moving from Texas to New York isn't that dramatic, marrying a Middle Eastern prince is a big change.
Hope Cooke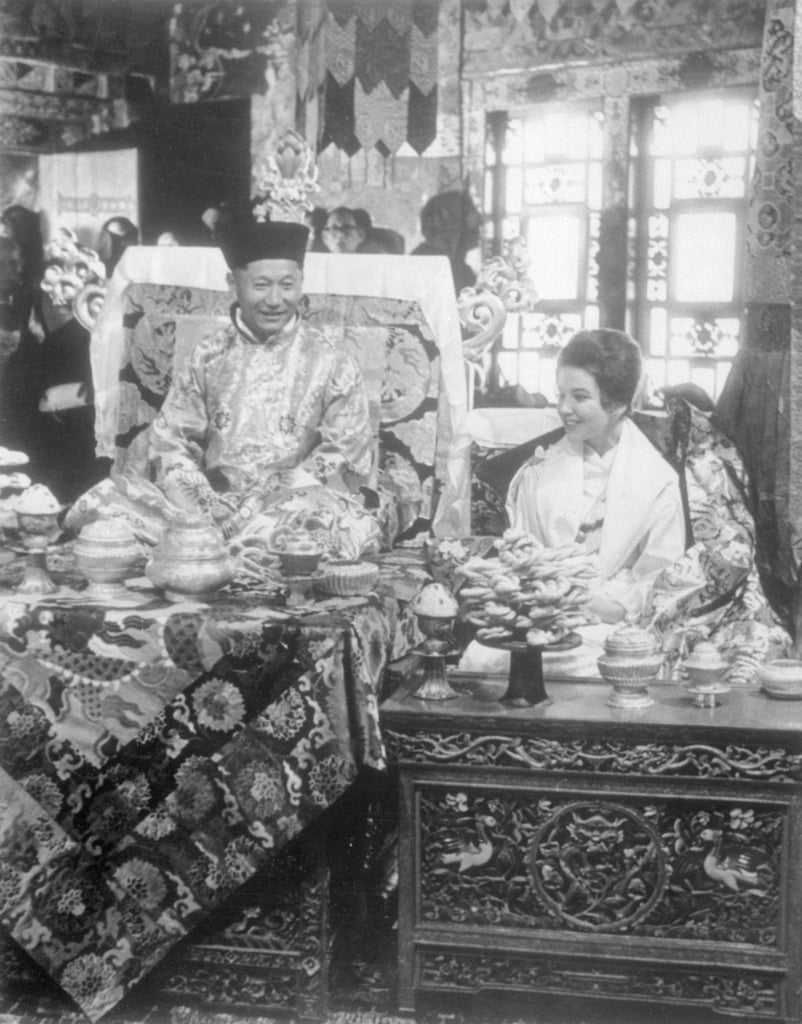 Hope Cooke's romance with King Palden Thondup Namgyal, who was the last monarch of Sikkim (before India took over the area and dethroned him), began like a fairy tale but ended more like a nightmare [17].
In 1963, the couple got married after the American debutante met the king-to-be while she was traveling and stopped at a Darjeeling hotel in the Himalayan area. Their relationship, after saying "I do," was rocky to say the least. There was affairs and relationship issues, not to mention the country's turmoil and King Palden's eventual overthrow, and in 1980, the two called it quits. She moved back to the States with their two children and has lived there ever since.