Amy Schumer Shuts Down Critics
See The Brilliant Way Amy Schumer Shut Down a Heckler at Her Stockholm Show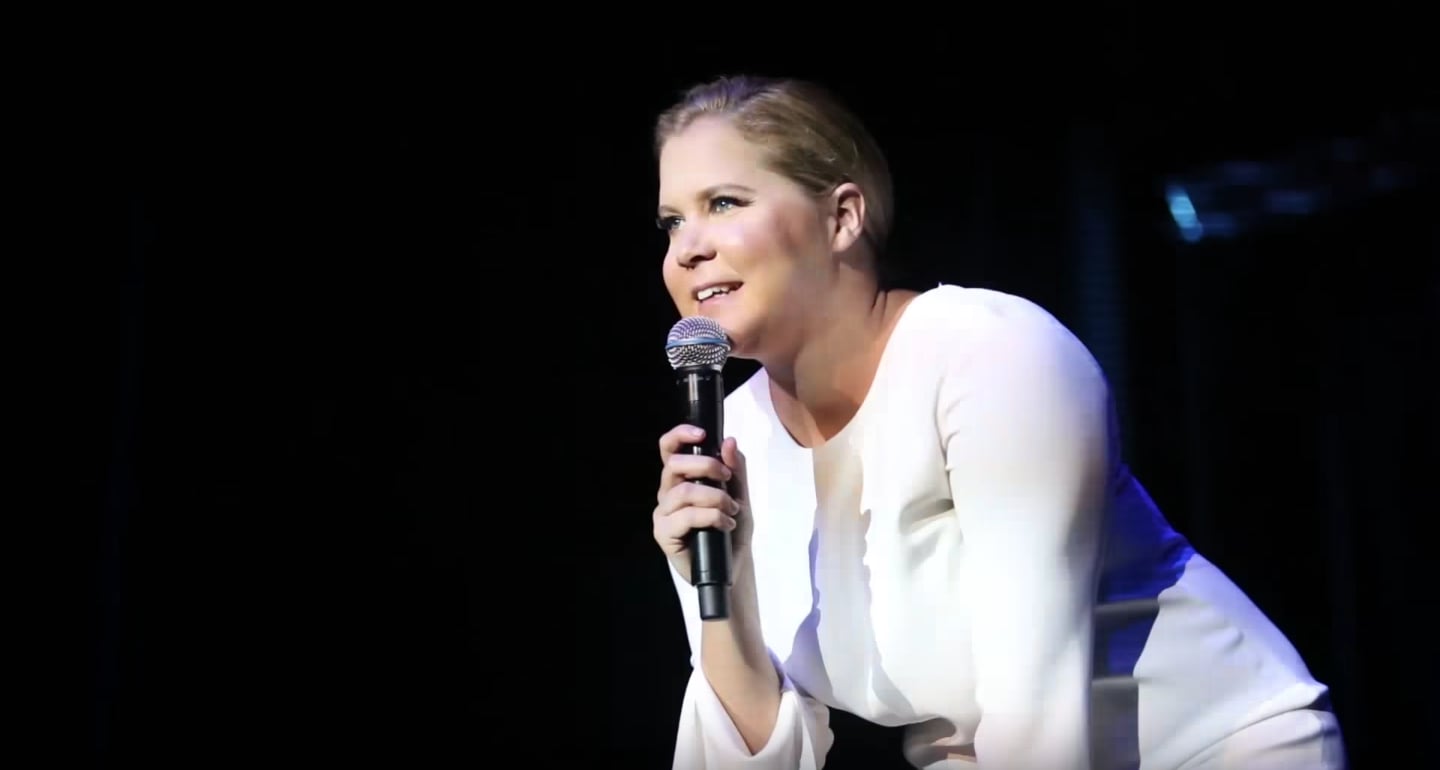 Amy Schumer has effortlessly shut down critics in the past. Whether she takes to Instagram or Twitter to address those who try to slut-shame or body-shame her, she always manages to get in the last word.
Amy's history of not letting her critics get away with anything might be a deterrent for some people, but one guy who was attending her stand-up show in Stockholm was willing to take a risk.
Amy's on a world tour, and was playing to a full-house a few days ago in Sweden. Only two minutes into her show, a call from the crowd made her stop her act.
"Show us your tits!" A guy screamed. Amy stopped-- and it was clear that she was about to destroy him. "What do you do for a living?" Amy asked the man. He responded that he works in sales. "Sales," Amy said. "How's that working for you? Is it going well? Because I'm not buying it." Things really got heated when the guy screamed "show us your tits" for a second time. "That's cute," Amy told him, "but if you yell out again, you're going to be yelling "show us your tits" in the parking lot." She didn't even give him a chance to scream out again before having him removed from the venue.
See the entire video below to see how this ended!