Angelina Jolie's Daughter Vivienne, 7, Learning Arabic
The Language Angelina's Jolie's 7-Year-Old Daughter Asked to Learn is Not What You'd Expect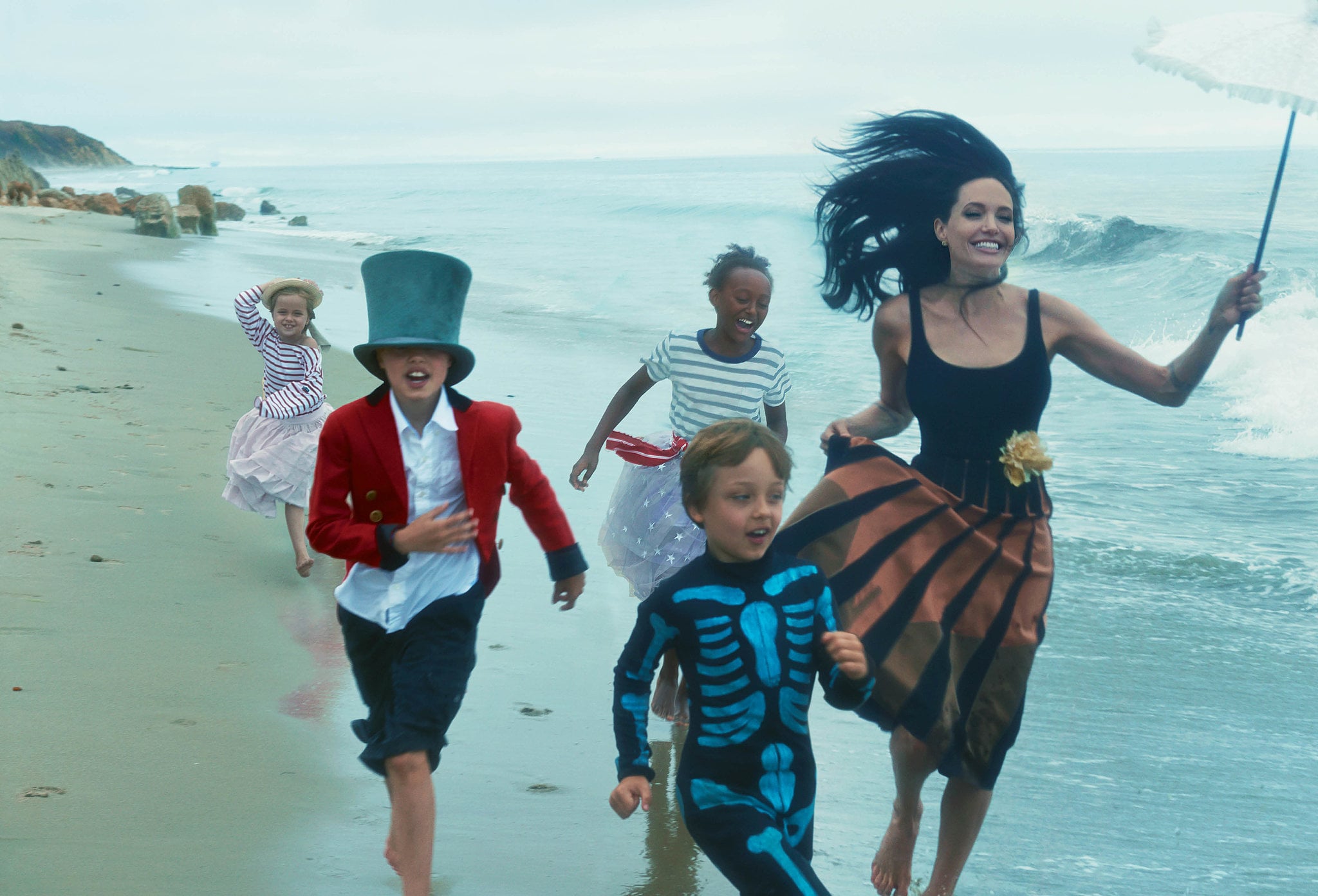 She may only be seven years old but Angelina Jolie-Pitt's daughter could be fluent in Arabic before you know it.
The actress revealed that her little girl, Vivienne, is super keen to learn the difficult language used throughout the Middle East and North Africa. Vivienne - who's biological father is Brad Pitt and starred in the movie Maleficent with her mother - was born in Nice, France. However her humanitarian parent revealed it was actually her daughter who expressed a wish to learn Arabic, as opposed to one of her parents suggesting it. Impressive!
"It's been very interesting, all the kids have been learning different languages. I asked them what languages they wanted to learn," she said during an interview with BBC Radio 4's Woman's Hour. "Shi is learning Khmai, which is a Cambodian language, Pax is focusing on Vietnamese, Mad has taken to German and Russian, Z is speaking French, Vivienne really wanted to learn Arabic, and Knox is learning sign language."
Not only is it a surprise to fans that the Hollywood couple's kids - Maddox, 14, Pax, 12, Zahara, 11, Shiloh, 10, Knox and Vivienne, both seven - will be so multilingual but it seems Angelina was taken aback too.
"I suppose that just means you don't know who your children are until they show you who they are, and they are just becoming whoever they want to be," she added.
Angelina explained that her brood have no desire to follow in their parents' career footsteps either, at least not directly anyway.
"None of my kids wants to be actors, thank God," she laughed. "I don't know… they're very interested in being musicians. I think they like the process of film from the outside. Mad's interested in editing… we'll see, they're ll very young. Pax is interested in music and deejaying."