Ansel Elgort on The Anniversary of Fault in Our Stars
Ansel Elgort: "I've Grown So Much as an Actor" Since The Fault in Our Stars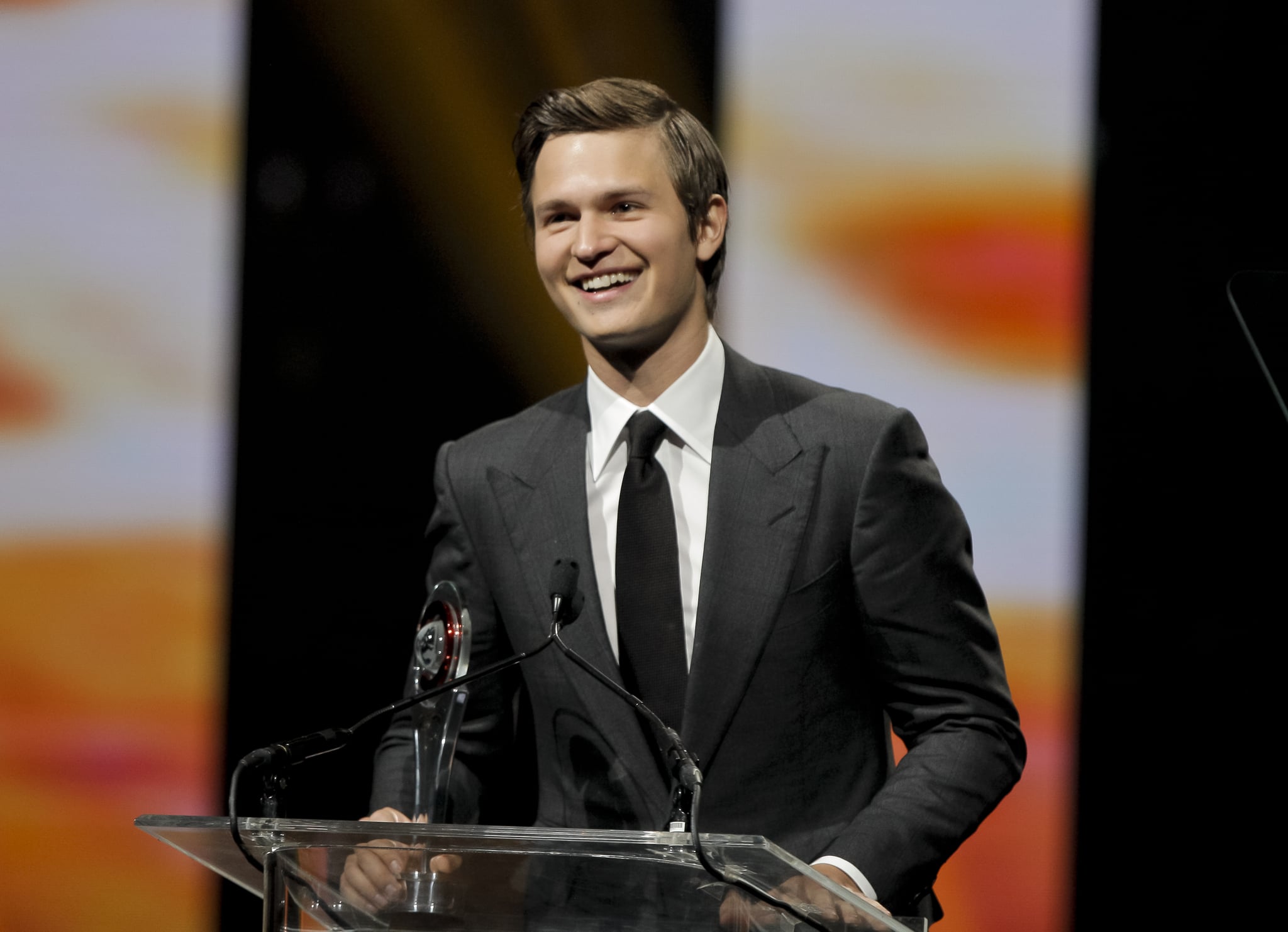 When I sat down with multi-hyphenated performer (actor-singer-dancer-model-DJ) Ansel Elgort to talk all things Baby Driver, his upcoming action film with director Edgar Wright, it was mere days after the three-year anniversary of The Fault in Our Stars. Elgort was not shy on social media about his nostalgic fondness for the film as the premiere date passed, asking fans to post their favorite memories, so I couldn't help but ask how the beloved (yet tearjerking) teen romance flick has helped shape his career.
Post your throw back Fault In Our Stars Memories. Today is the films 3rd birthday 😭❤️🌟

— Ansel Elgort (@AnselElgort) June 6, 2017
Damn all these memories are making me emotional. To be honest I haven't watched the movie since before it came out... I may soon...

— Ansel Elgort (@AnselElgort) June 6, 2017
When I brought up the anniversary, Elgort's response was thoughtful yet decisive: he loves the movie for what it was, but he's excited about his current and future work. While he remembers his first big film fondly — and has maintained some habits from its set in the four years since — he's definitely ready to leave TFIOS in the rear-view as he moves on to bigger things. Read our exchange below.
POPSUGAR: You were posting the other day about The Fault in Our Stars's three-year anniversary, and that's pretty significant. Looking back on that, how has that affected your skills and shaped your values as an actor? And is there any aspect of that role that you were able to bring over to Baby Driver?
Ansel Elgort: I mean, that role was a great role for me at a young age. I felt like that was my first opportunity to really be an actor, and like, take a movie on my shoulders. But since then I've done a lot of things that I've felt like I've learned a lot from; I don't think I could have gone straight from The Fault in Our Stars to this. I got to do Men, Women, and Children with Jason Reitman, and recently Billionaire Boys Club, which is also with Kevin Spacey. I've done a bunch of movies. I think Baby Driver might be my 10th movie now, whereas TFIOS was only my second or third. So I've done a bunch in between. I mean, honestly, TFIOS means a lot to me because it was that first movie that everyone saw; I filmed that four years ago, so I don't think of that still as like — ya know, filming was only like a month long. It's funny that a movie that was only a month of my life had such a lasting effect. But yeah, I think I've grown so much as an actor since then.
PS: Like freshman year to senior year!
AE: Yeah, exactly! Literally four years. So I'm really glad I got to do this role, and now I'm spoiled and I've been picky; I only want to work with directors as great as Edgar [Wright], and I only want to play roles as great as Baby.