Asia Argento Tweets About Anthony Bourdain's Death June 2018
Anthony Bourdain's Girlfriend Breaks Her Silence on His Death and His "Brilliant, Fearless Spirit"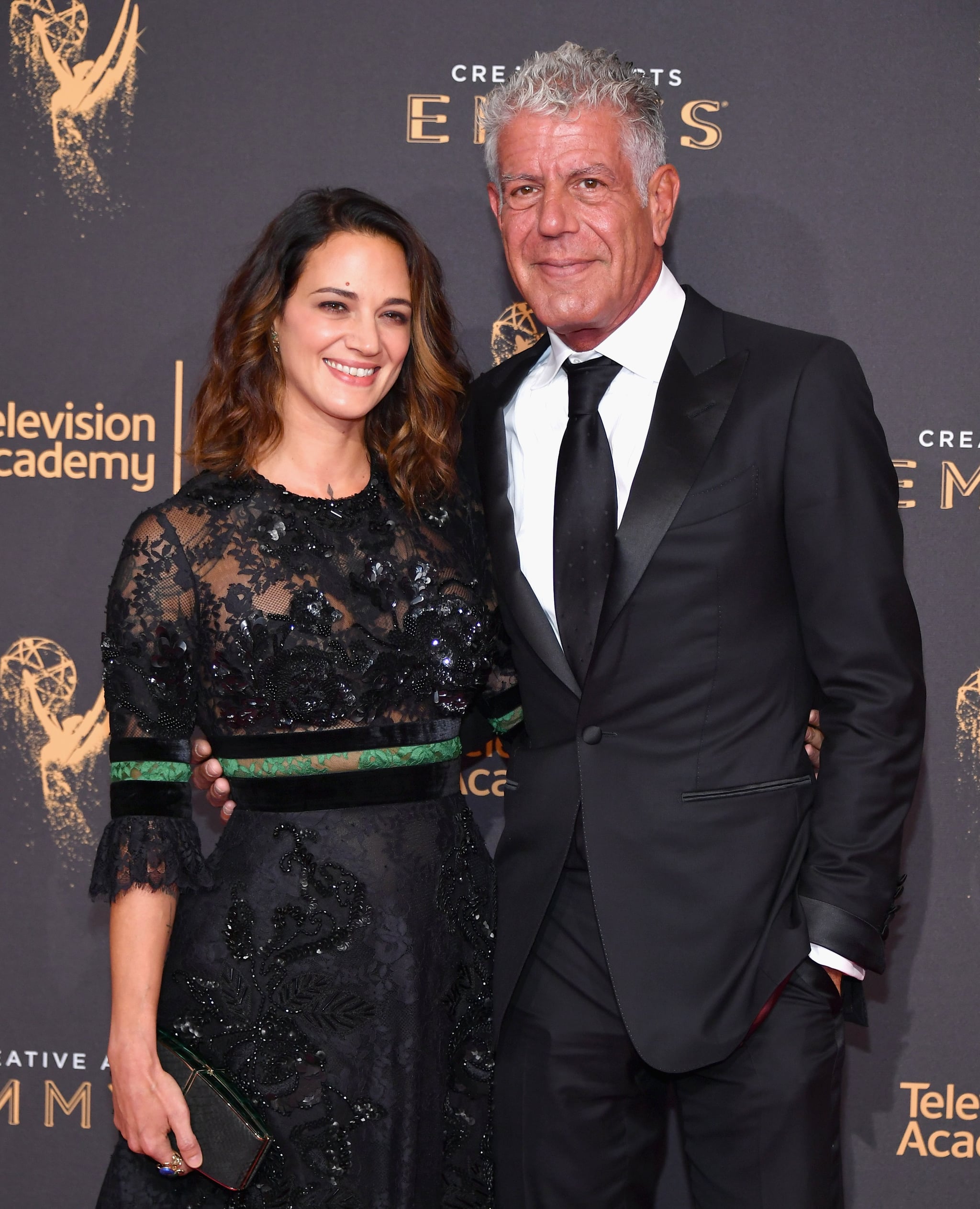 Only hours after the news of his tragic death, Anthony Bourdain's girlfriend, Asia Argento, has made her first statement. In a short Twitter post on Friday, Asia remembered her late partner's "brilliant, fearless spirit" and requested privacy for both herself and his family as they grieve.
— Asia Argento (@AsiaArgento) June 8, 2018
"Anthony gave all of himself in everything that he did. His brilliant, fearless spirit touched and inspired so many, and his generosity knew no bounds," recalled the Italian actress and director. "He was my love, my rock, my protector. I am beyond devastated. My thoughts are with his family. I would ask that you respect their privacy and mine."
Anthony was a major voice of support when Asia accused Harvey Weinstein of rape in Oct. 2017. "I am proud and honored to know you. You just did the hardest thing in the world," Anthony tweeted after Asia shared her story.
Read more beautiful tributes to Anthony Bourdain here.
If you or a loved one are in need of any help, the National Suicide Prevention organization has several resources and a 24/7 lifeline at 1-800-273-8255.