BTS and Halsey Collaborate on New Song
BTS and Halsey are Coming Out with a New Song and We Can't Be More Excited
BTS fans, we have some exciting news! The Korean boy-band has joined forces with American pop-singer Halsey to create a song called "Boy With Luv" and, given the fact that the song's teaser trailer, which was released just yesterday (April 7), has been viewed over 12 million times, fans are LUVING it.
The song, which is set to release on April 12, is said to be the lead single for their forthcoming mini-album, Map of the Soul: Persona.
Back to the video...
Though only 46-seconds long, the teaser treated us to the artists looking devastatingly good in pink outfits, which were obviously contrasting with the brightly colored hair both Halsey and BTS are constantly seen sporting.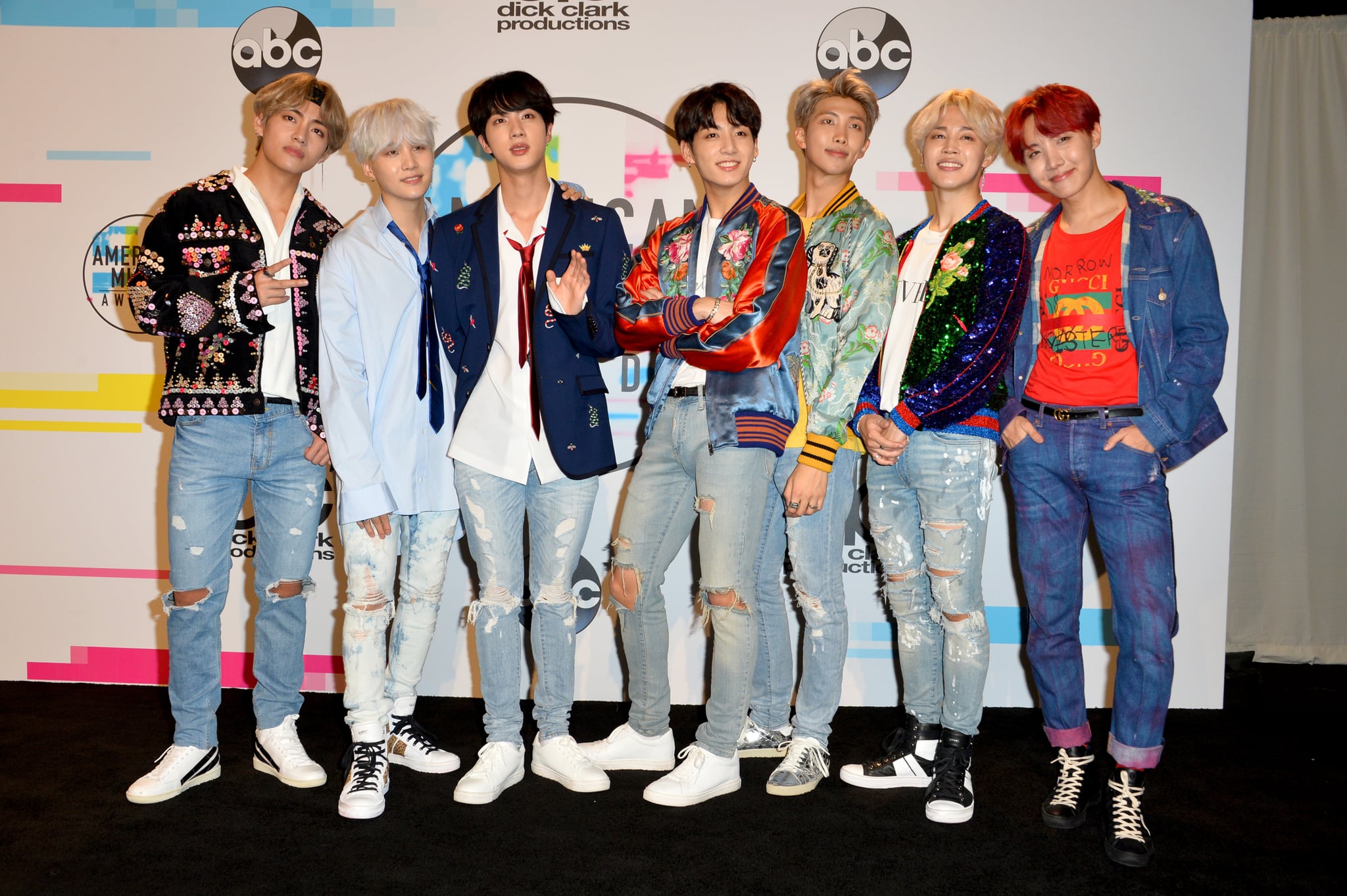 Shutterstock/ Featureflash Photo Agency
Halsey, who is also a major BTS fan, has been spotted hanging out with the boys on multiple occasions so it's safe to say that this collaboration was way overdue. Besides their music, watching the BTS members interacting with international artists is what keeps us going, if truth be told. Fans are already speculating and asking for more collaborations with foreign artists.
If you happen to be one of the rare few who hasn't heard of BTS, we're ready to set aside the judgement and let you in on one of the biggest international musical sensations of our time. The seven members of BTS are more commonly known by their stage names which are, Kim Namjoon (RM), Kim Seokjin (Jin), Min Yoongi (Suga), Jung Hoseok (J-Hope), Park Jimin (Jimin), Kim Taehyung (V) and Jeon Jungkook (JK).

Fun fact: Ideally, in K-pop groups, the oldest member (Jin in BTS) leads the band, but in BTS, that position is taken by RM who is the only member to fluently speak English – something he taught himself by watching a lot of the TV show, Friends.

The artists are famous for their music videos with elaborate storylines and concepts often featuring references to paintings and literature like in the song "Blood, Sweat and Tears". Some even have alternate universes, but that is a whole another rabbit hole that we'd rather not get into at the moment. For now, we'll just be watching the teaser on repeat until the song comes out on Friday, April 12.
What do you think of BTS' new single? Tweet us your thoughts at @PopSugarME

Boy With Luv will be released on April 12, on the same day as BTS' new album, Map of the Soul: Persona