Beauty and the Beast Live Action Remake Facts
Beauty and the Beast By Numbers: 10 Facts You Probably Didn't Know About Emma's New Flick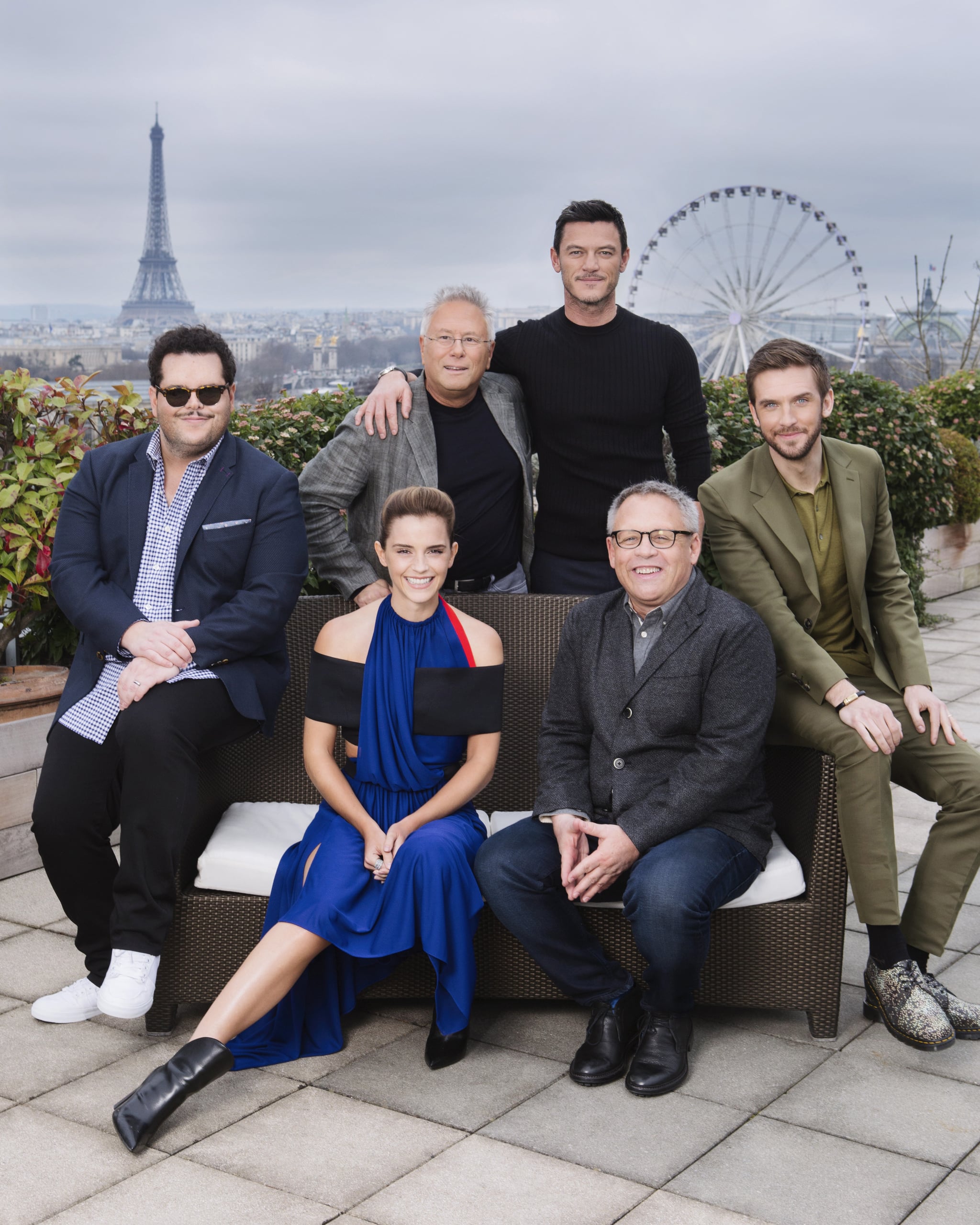 The Beauty and the Beast live-action remake, starring Emma Watson, hits movie theaters March 17, and Disney fans all over the world can't wait to finally see the classic flick retold. Before you book your ticket to see Belle in action, read these interesting facts by numbers for an insight to how the film was made.
Over 8,700 candles were used as set decoration during production. That's 104,400 inches of wax!
The ballroom floor in the Beast's castle is made from 12,000 square feet of faux marble and its design is based on a pattern found on the ceiling of the Benedictine Abbey in Braunau, Germany.
The 10 glass chandeliers in the ballroom – each measuring 14 feet by 7 feet – are based on actual chandeliers from Versailles which were then frosted, covered in fabric and candlelit.
Approximately 1,500 red roses were grown or purchased during production for use as research or set decoration.
The enchanted forest which surrounds the Beast's castle and features real trees, hedges, a frozen lake and 20,000 icicles, took 15 weeks to complete.
Approximately 180 feet of feather light satin organza was used to create Belle's yellow dress. The dress, which required 3,000 feet of thread and took over 12,000 hours to create. It was embellished with 2,160 Swarovski crystals!
A production crew comprised of more than 1,000 people worked around the clock to design, build and decorate the film's mammoth sets.
Philippe, Belle (Emma Watson) and Maurice's (Kevin Kline) horse, is played by 3 different horses, 2 of which had to be painted on a daily basis.
Emma Watson (Belle), Emma Thompson (Mrs. Potts), Luke Evans (Gaston) and Nathan Mack (Chip) all share the same birthday, April 14, which was also the date of the cast read through.
10/10 – The rating we give Ariana Grande and John Legend's duet for the flick. Watch a behind-the-scenes clip below!
Image Source: Beauty and the Beast