Bella Hadid Palestine Protest
Bella Hadid Joined in on a "Free Palestine" Protest in London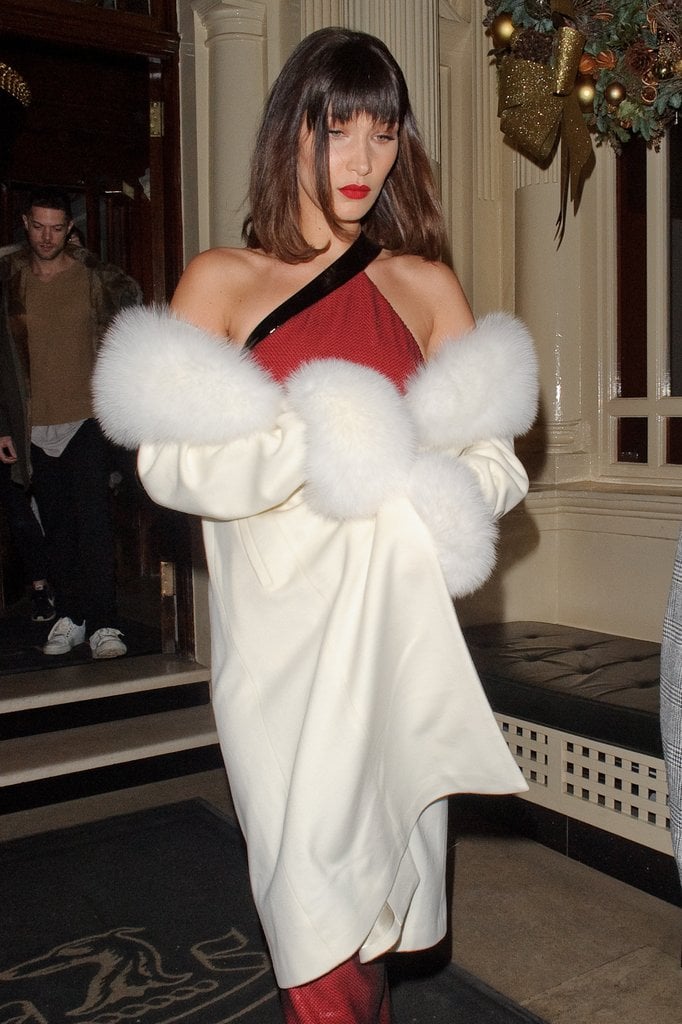 Last week, President Trump announced a controversial decision in which the US will formally recognize Jerusalem, and not Tel Aviv, as the capital of Israel.
The move goes against seven decades of American policy, and has sparked outrage across the world.
As protests broke out outside US embassies in a number of countries, it wasn't just passionate civilians that joined in to protest the unprecedented move.
Supermodel Bella Hadid, who in the past has been vocal against a number of Trump's policies, including his initial travel ban in January, and its clear that Trump's most recent decision hits close to home.
Bella, who is half-Palestinian, posted a photo of Jerusalem two days after Trump's ruling, writing, "Seeing the sadness of my father, cousins, and Palestinian family that are feeling for our Palestinian ancestors makes this even harder to write. Jerusalem is home of all religions. For this to happen, I feel, makes us take 5 steps back making it harder to live in a world of peace."
Just yesterday, photos emerged proving that the Victoria's Secret Angel is just as willing to stand up for what she believes in offline as she is on her social media pages.
Fresh from a Tag Heuer event in London, Bella saw a protest outside the US embassy in London, stopped, got out of the car (still fully dressed in a tight red dress and glamorous white coat) and joined in.
Protesters were shouting "Free Palestine," "End Israeli occupation," and "Dump Trump."
It's not the first time that Bella's taken to the streets-- earlier this year, she and her sister Gigi marched in New York to protest Trump's Muslim ban.
It's always great to see celebrities using their voice and platform for a cause!