Bella Hadid Talks With Huda Kattan and Peter Philips
Bella Hadid Reveals Her Hidden Talent and Proves She's All of Us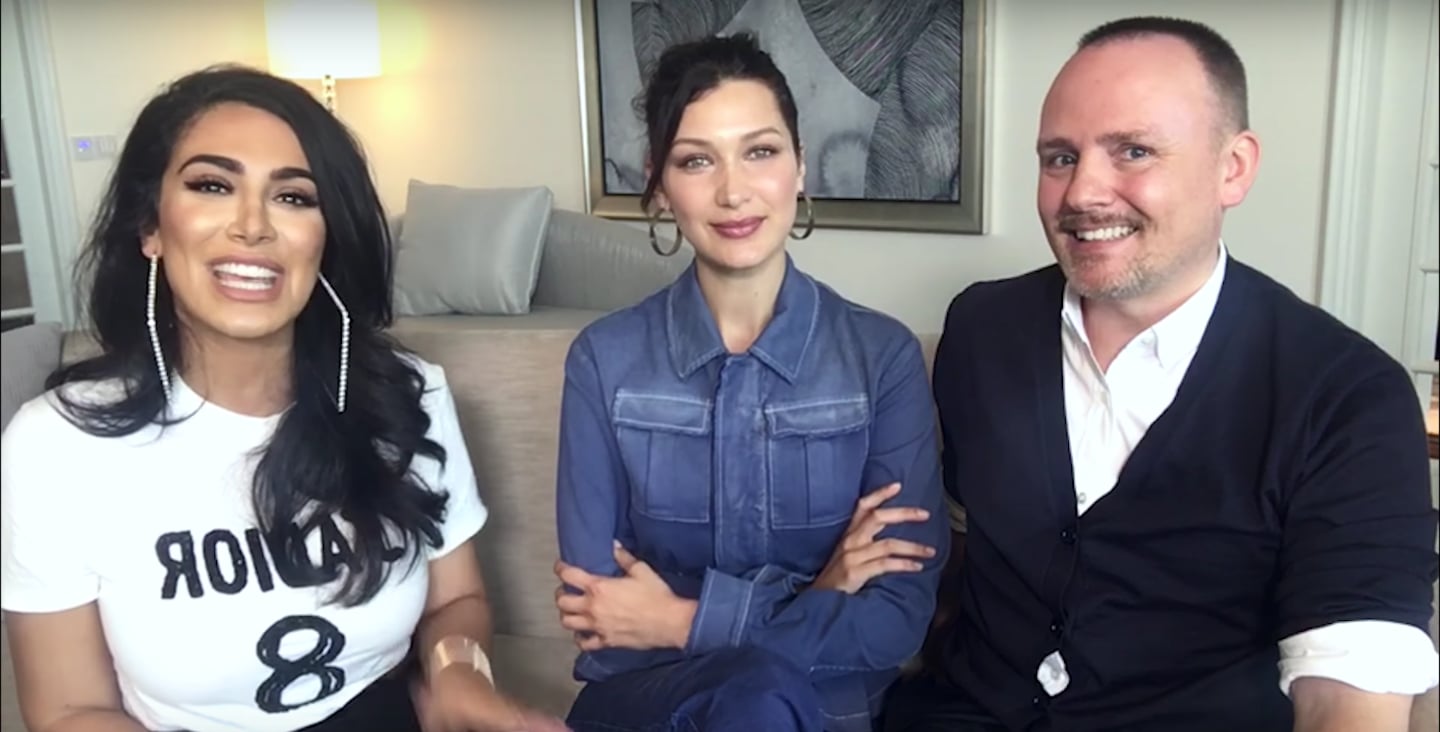 Bella Hadid's whirlwind tour of Dubai is coming to an end, but before packing up, she took the time to sit down with Huda Kattan and Peter Philips to discuss weird beauty tips, favorite products, and secret talents, and what Bella reveals may surprise you.
While Huda can bark like a dog and Peter can flutter his eyelashes like a butterfly, Bella can eat an entire pizza by herself-- and has been doing it since she was a kid. "Why didn't my mom tell me that it's not normal!" She asked.
For a supermodel, it's a pretty impressive skill, but for normal humans, that just sounds like a regular night to me.
If you sit through the 11-minute-long video, you'll also learn the best way to bake your face, how to curl your outer lashes with a spoon, and Bella's best supermodel secrets.
Watch the entire video below.