Bella Thorne Cannes Tweet About Scott Disick
Bella Thorne Says Cannes "Isn't For Her" After Scott Disick Moves on From Their PDA Session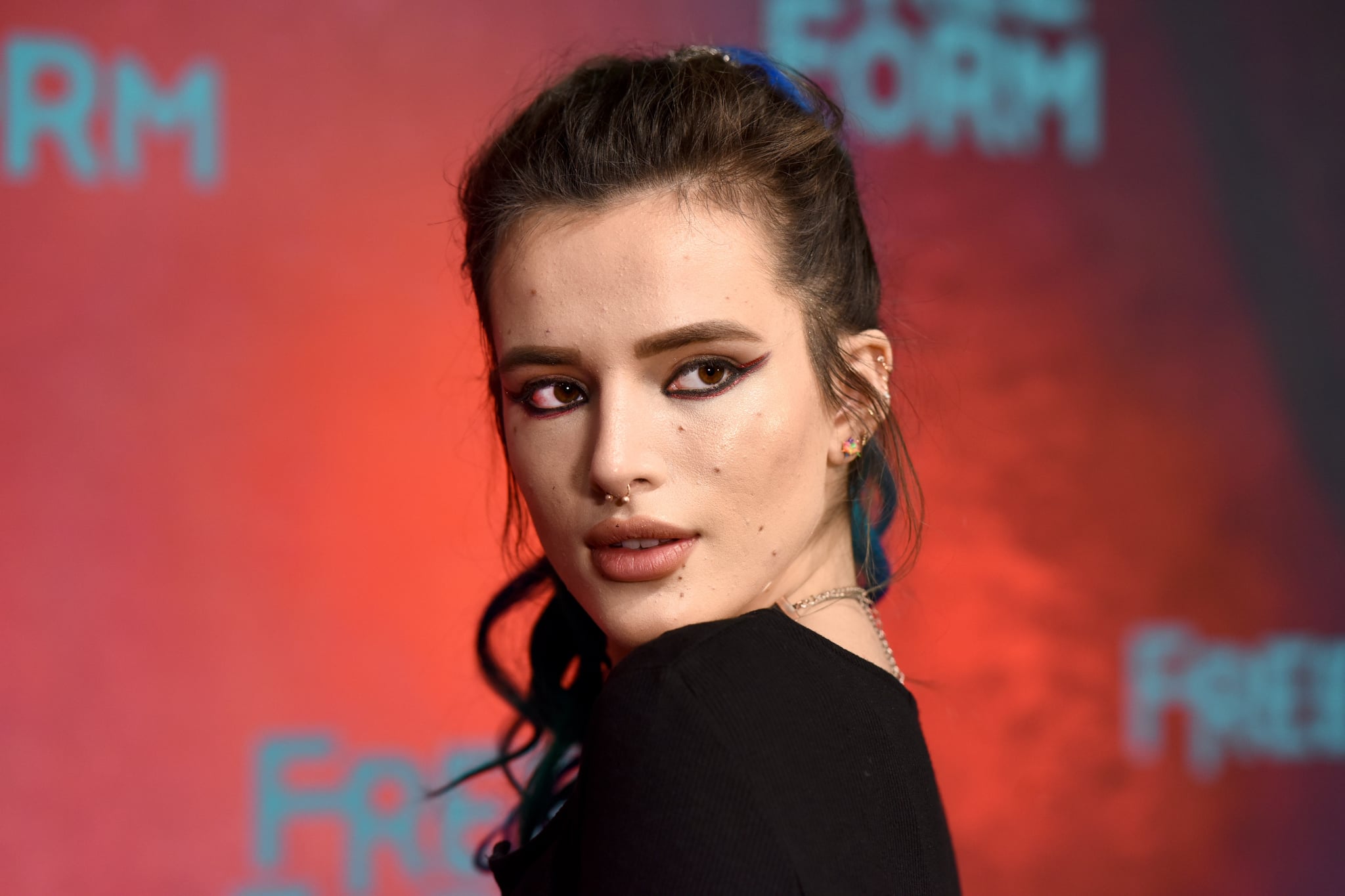 Bella Thorne isn't really about that Cannes lifestyle. The Famous in Love actress, who jetted off to the South of France for the Cannes Film Festival earlier this week, shared her thoughts about the atmosphere via Twitter on Thursday, writing, "Yo this #cannes fancy life isn't for me." It's an interesting bit of information considering Bella appeared to be having a blast while showing PDA with Scott Disick at his villa; the 19-year-old actually headed to the French Riviera with Scott, whom she was previously spotted with on a dinner date in LA the week before. When a fan inquired about whether or not she was "talking" to the reality TV star, Bella responded that she's not "talking" to anyone. And to another follower who asked, "What were you doing with Scott?" she tweeted back, "Legit nothing."
Yo this #cannes fancy life isn't for me

— BITCHIMBELLATHORNE (@bellathorne) May 25, 2017
Hahahah I'm not talking to scott or anyone else. #dontfuckwithit https://t.co/L2MHtOVmKn

— BITCHIMBELLATHORNE (@bellathorne) May 26, 2017
Coincidentally, Bella's tweets came just a day after Scott was photographed getting, um, handsy with his ex-girlfriend, stylist Chloe Bartoli. Chloe, you may remember, was the same woman Scott was spotted cheating with in 2015, which seemed to be the last straw for Kourtney; soon after the photos hit the Internet, their 10-year-relationship was officially over.
As someone with eyes and a habit of watching Keeping Up With the Kardashians reruns on the weekend, I'm pretty convinced that Scott's recent antics are an appeal for attention from Kourtney, who is clearly having her own fun in Cannes with 23-year-old model boyfriend Younes Bendjima. They've remained close while co-parenting their three kids, but since Kourtney is basically #unbotheredgoals, I have a hard time believing that Scott's cavorting will get a rise out of her.