The Cannes Film Festival is soon approaching in the South of France this month , and we're soaking up all the glitz and glamour [1] that the annual event has to offer. Founded in 1946, the festival has developed a long, eccentric history [2] rife with controversial films, international superstars, and, of course, lots of memorable red carpet moments [3]. We're celebrating the rich legacy of Cannes with an epic look back at the most nostalgic photos from the film festival, from Brigitte Bardot in the '50s, to Jane Birkin in the '70s, to Naomi Campbell [4] in the '90s. Scroll through to see them all now.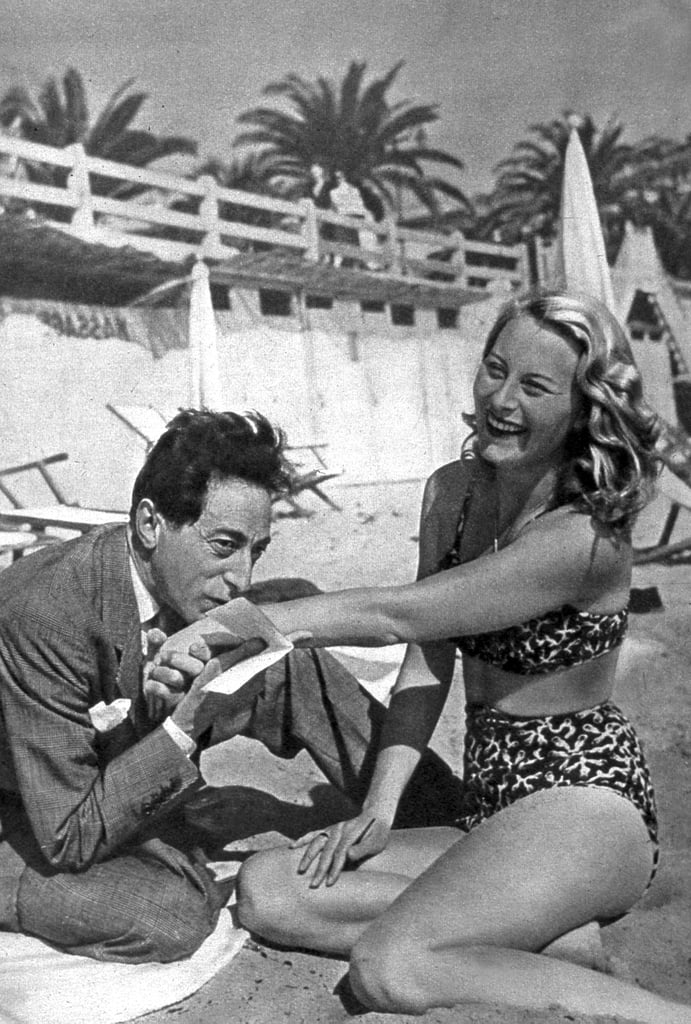 Famous French filmmaker Jean Cocteau got flirty with actress Michèle Morgan on the beach in 1946.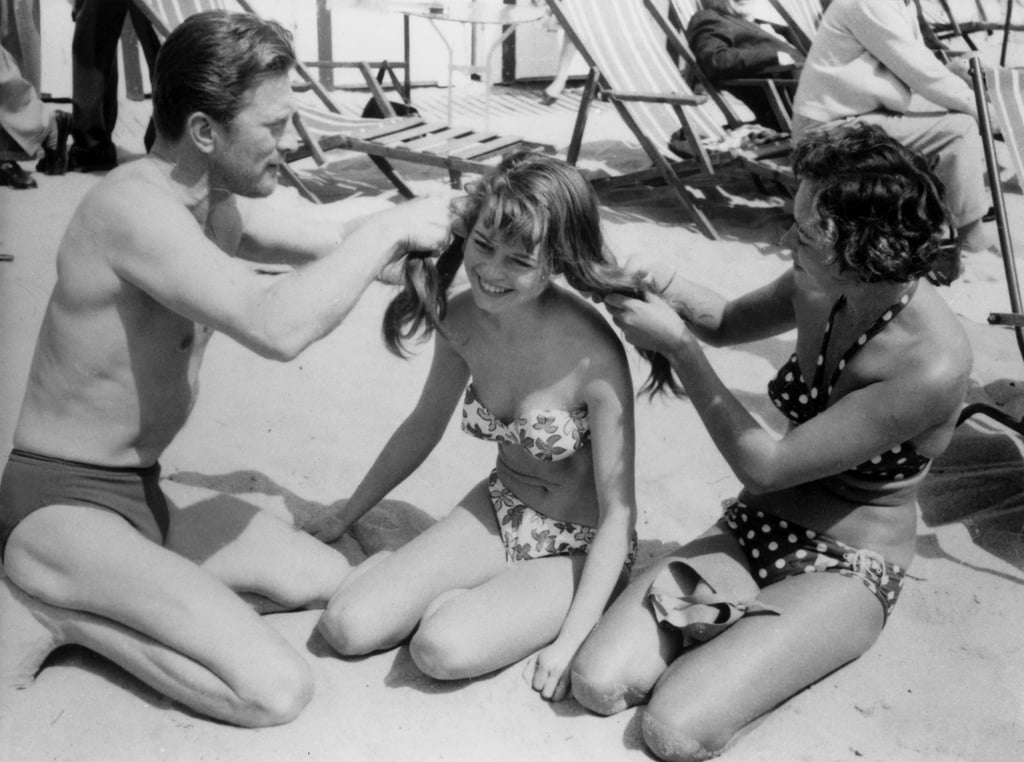 How's this for a throwback? Kirk Douglas braided 19-year-old Brigitte Bardot's hair on the beach in 1953 — the two starred together in the film Act of Love.
The gorgeous Sophia Loren posed seductively on the beach in 1954.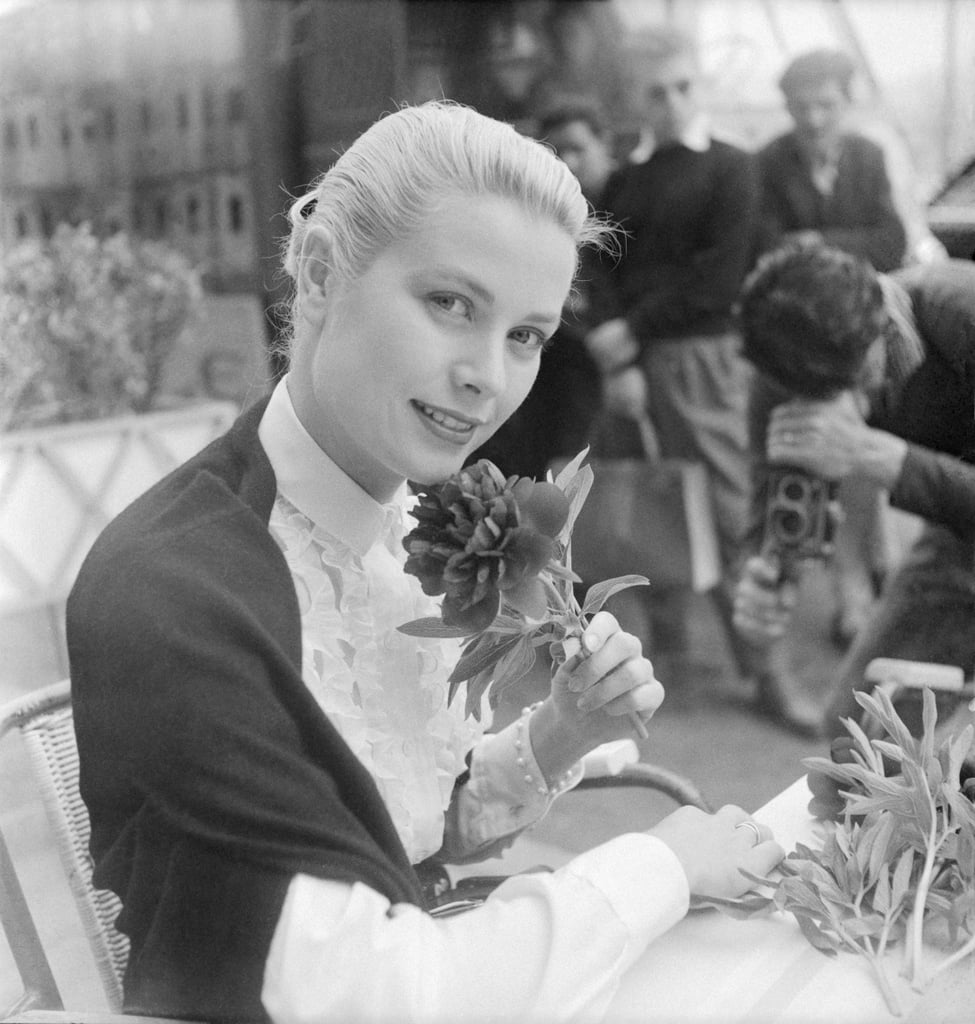 Grace Kelly attended the film festival in 1955. It was during this trip to Cannes that she met Prince Rainier III of Monaco; they were engaged in December of that year, and she officially became Princess Grace in April 1956.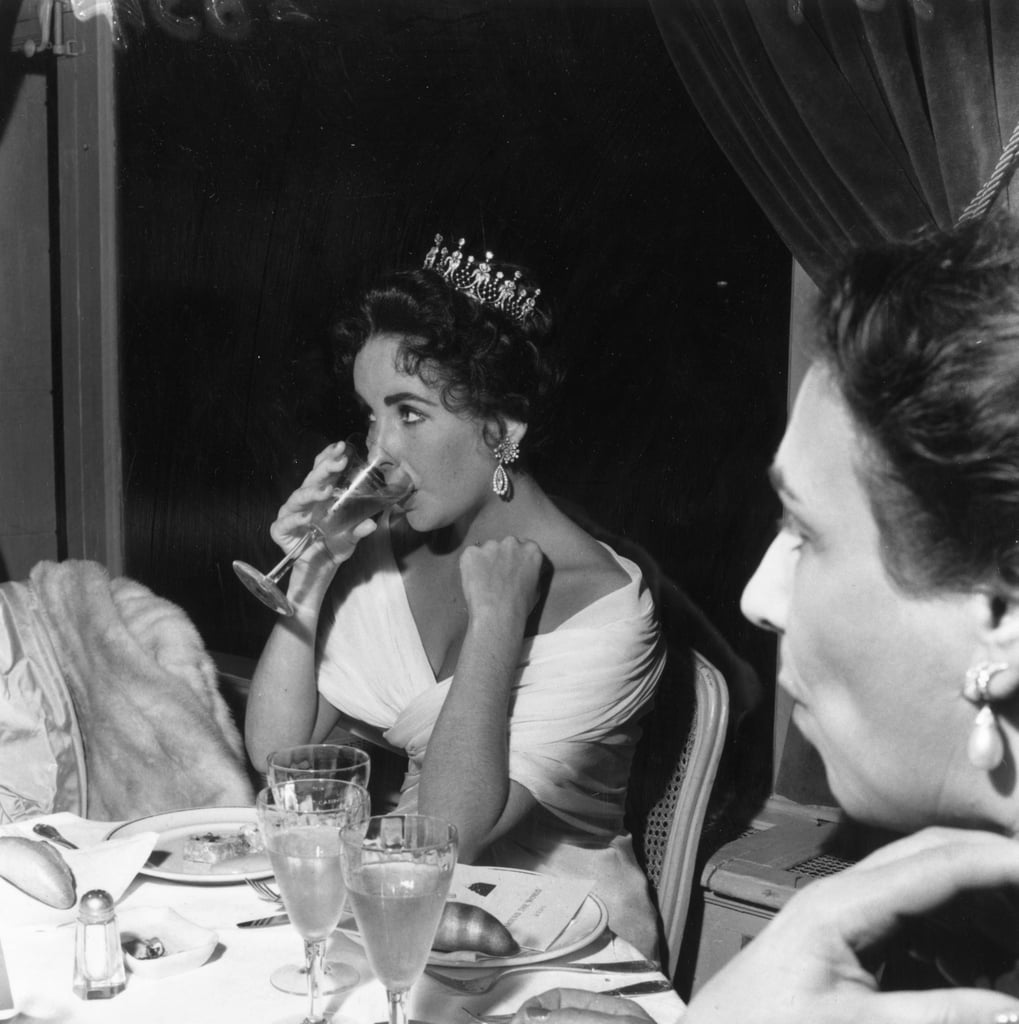 Elizabeth Taylor sipped a drink (while wearing a crown!) during a dinner at the 1957 festival.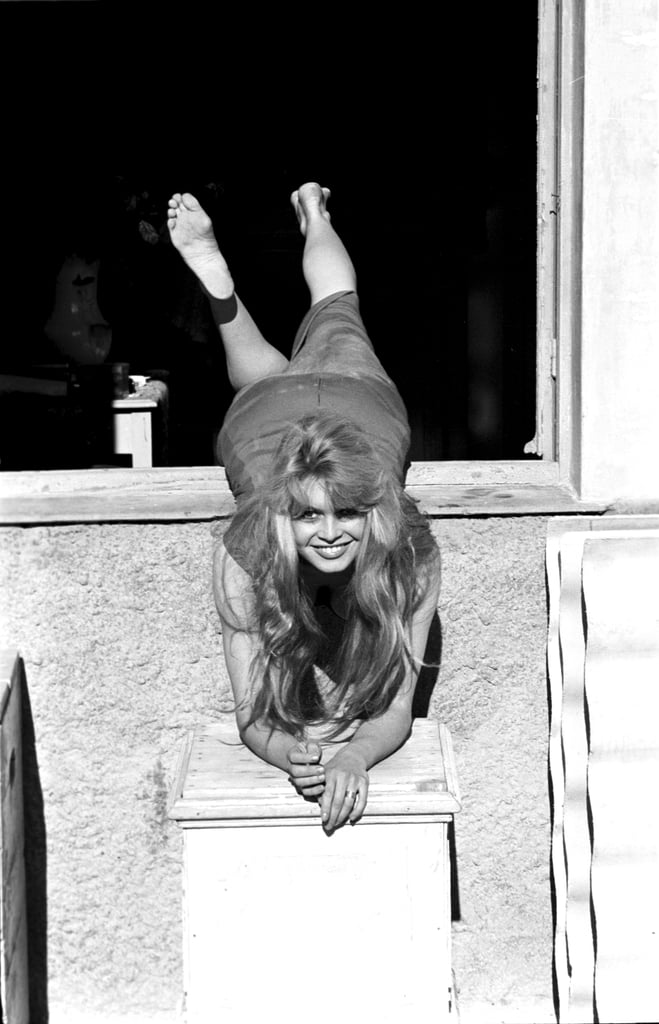 Brigitte Bardot struck a playful pose in 1957.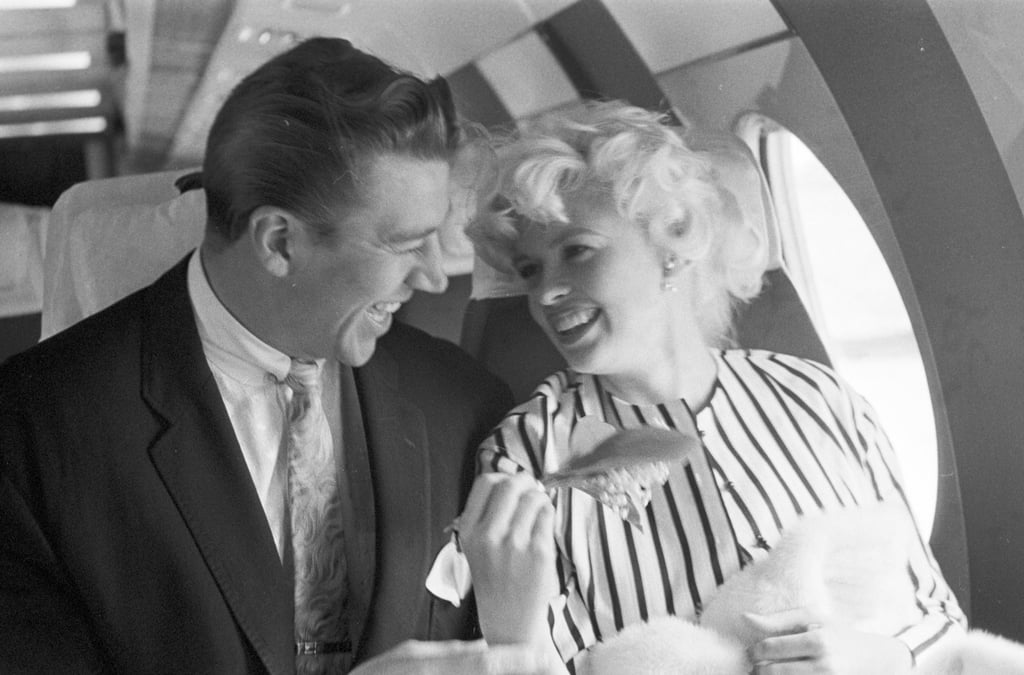 Actress Jayne Mansfield and champion bodybuilder Mickey Hargitay were photographed aboard a plane on the way to Cannes in 1958. Jayne and Mickey are the parents of Law & Order: Special Victims Unit star Mariska Hargitay.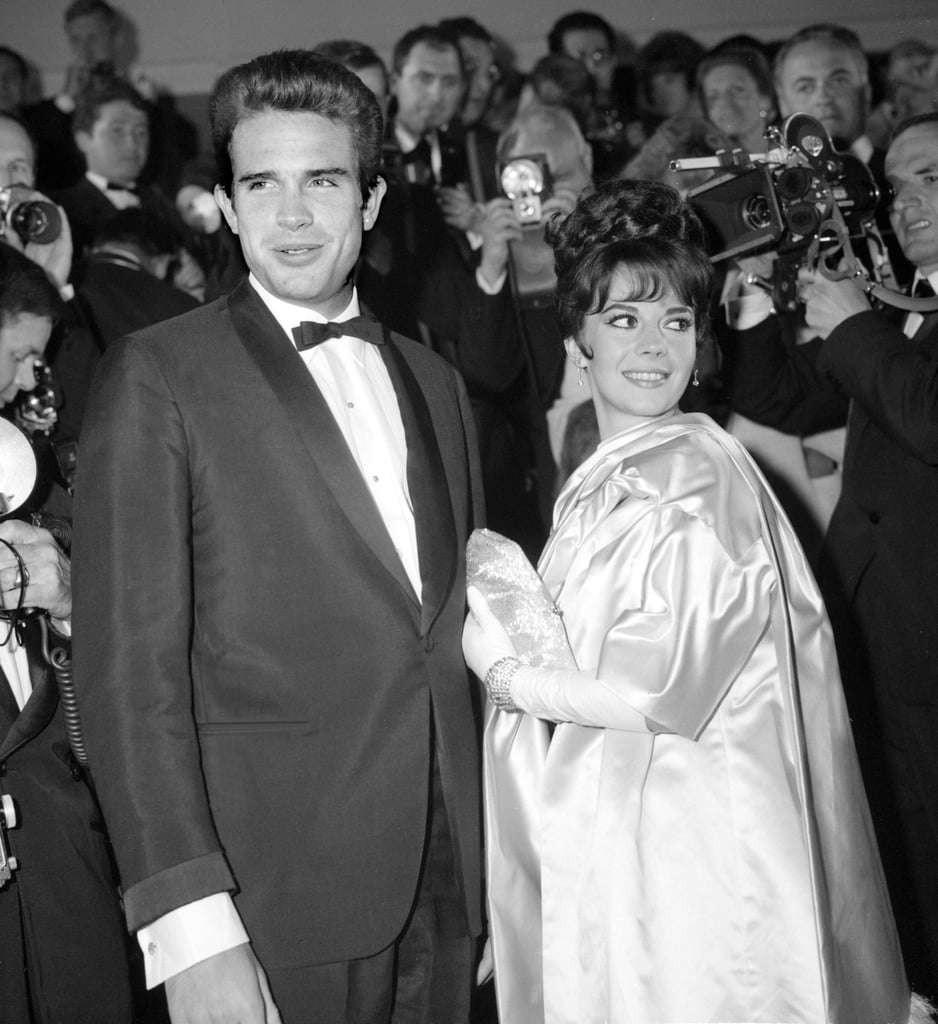 Warren Beatty hit the red carpet with his Splendor in the Grass costar Natalie Wood during the festival in 1962.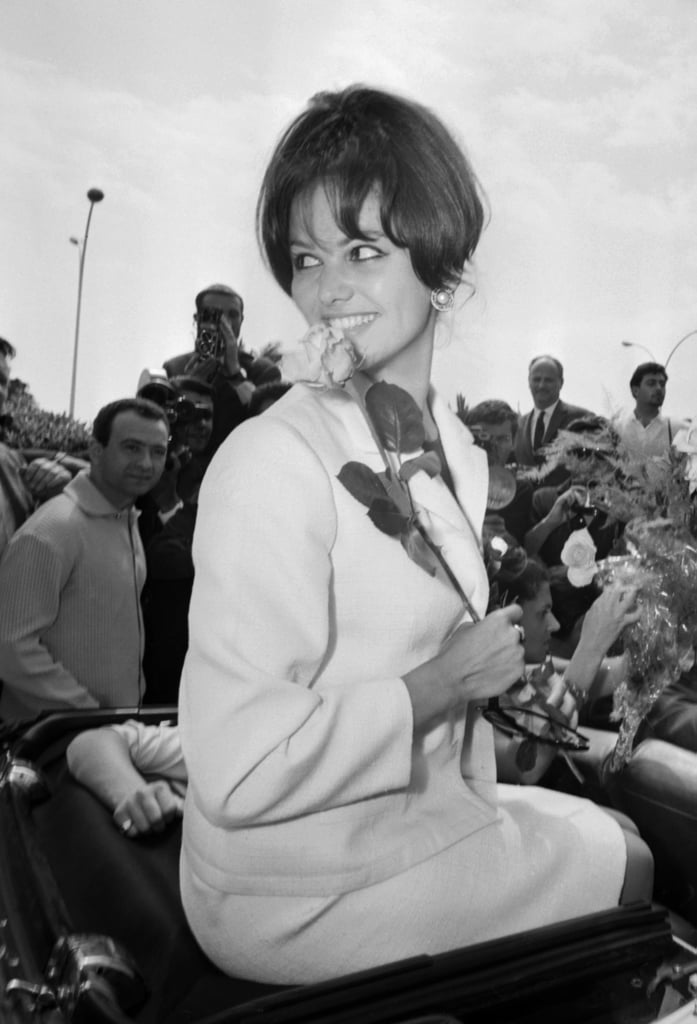 Legendary Italian actress Claudia Cardinale was greeted by fans as she arrived for a premiere in 1963.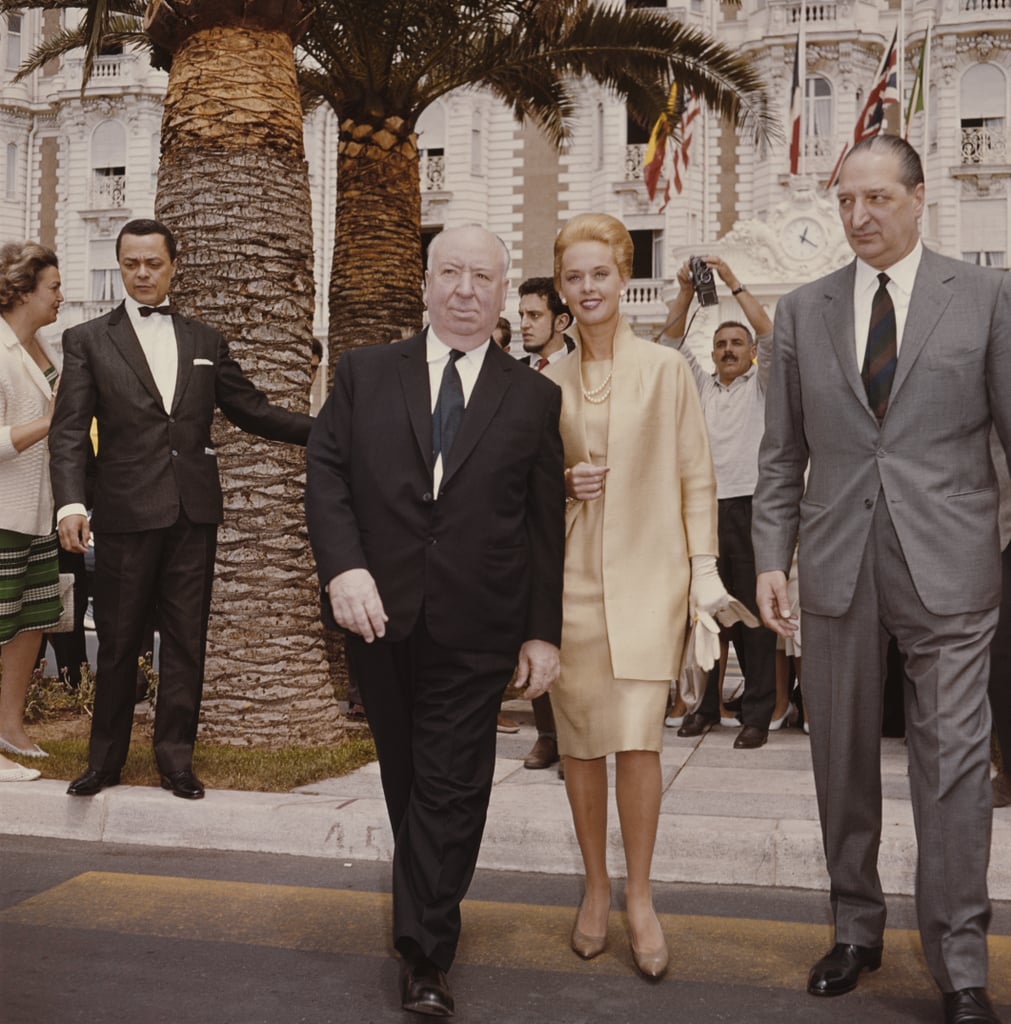 Alfred Hitchcock and Tippi Hedren, mother of Melanie Griffith and grandmother of Dakota Johnson [5], arrived to promote The Birds in 1963.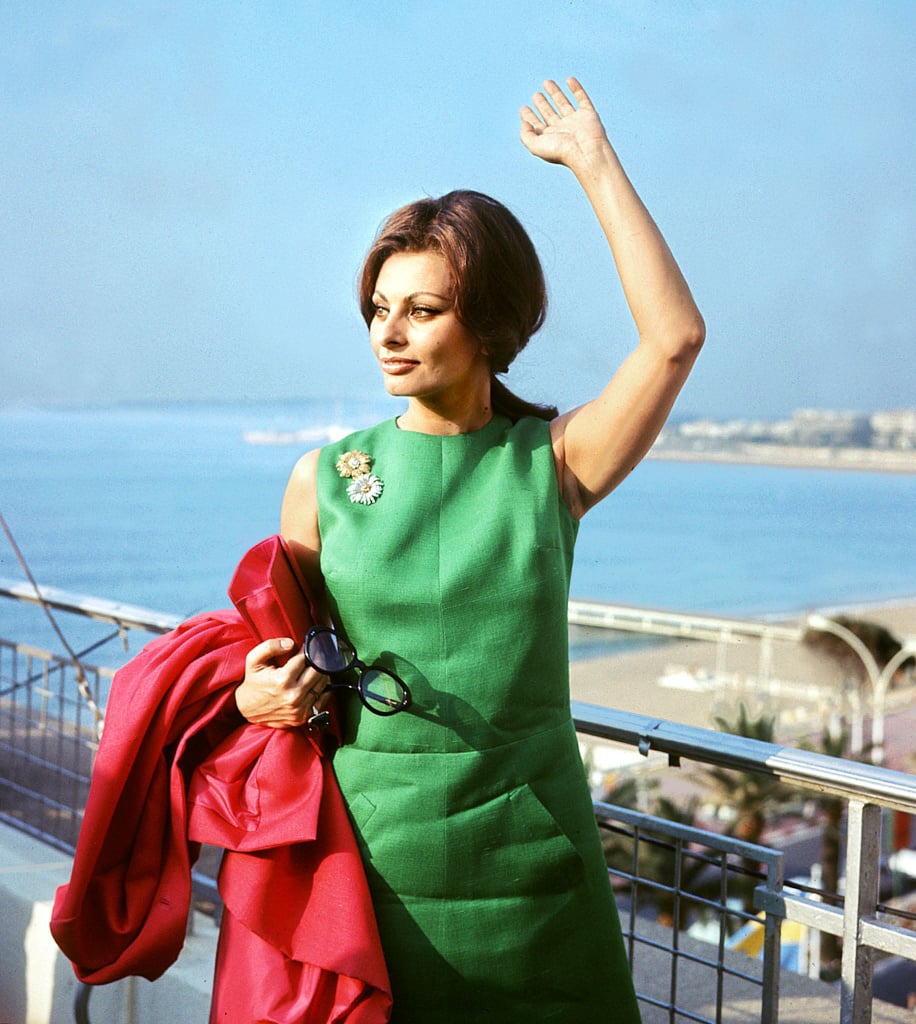 Sophia Loren waved to the crowd while in Cannes back in 1964.
Ursula Andress, who played Bond girl Honey Ryder in 1962's Dr. No, stunned on the red carpet at the 1965 film festival.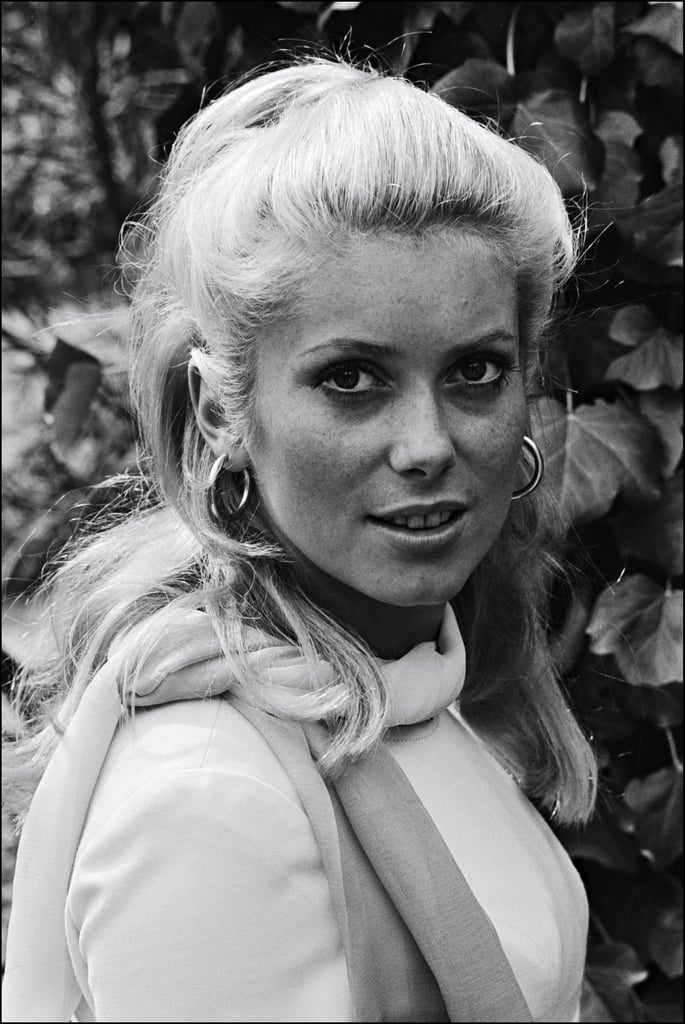 The legendary Catherine Deneuve posed for photos in 1965.
Raquel Welch brought her beauty to Cannes in 1966.
Sammy Davis Jr. took photos in front of the poster for his film A Man Called Adam in 1966.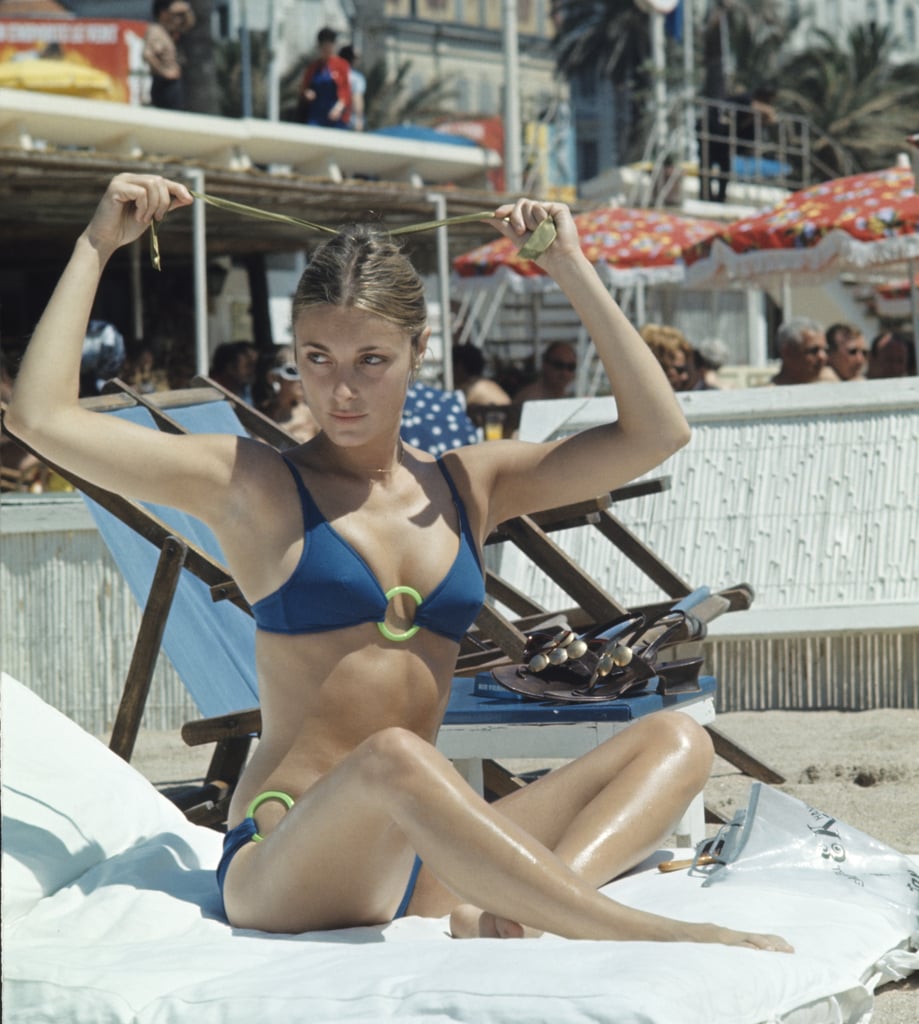 Valley of the Dolls star Sharon Tate got some sun during the festival in 1968.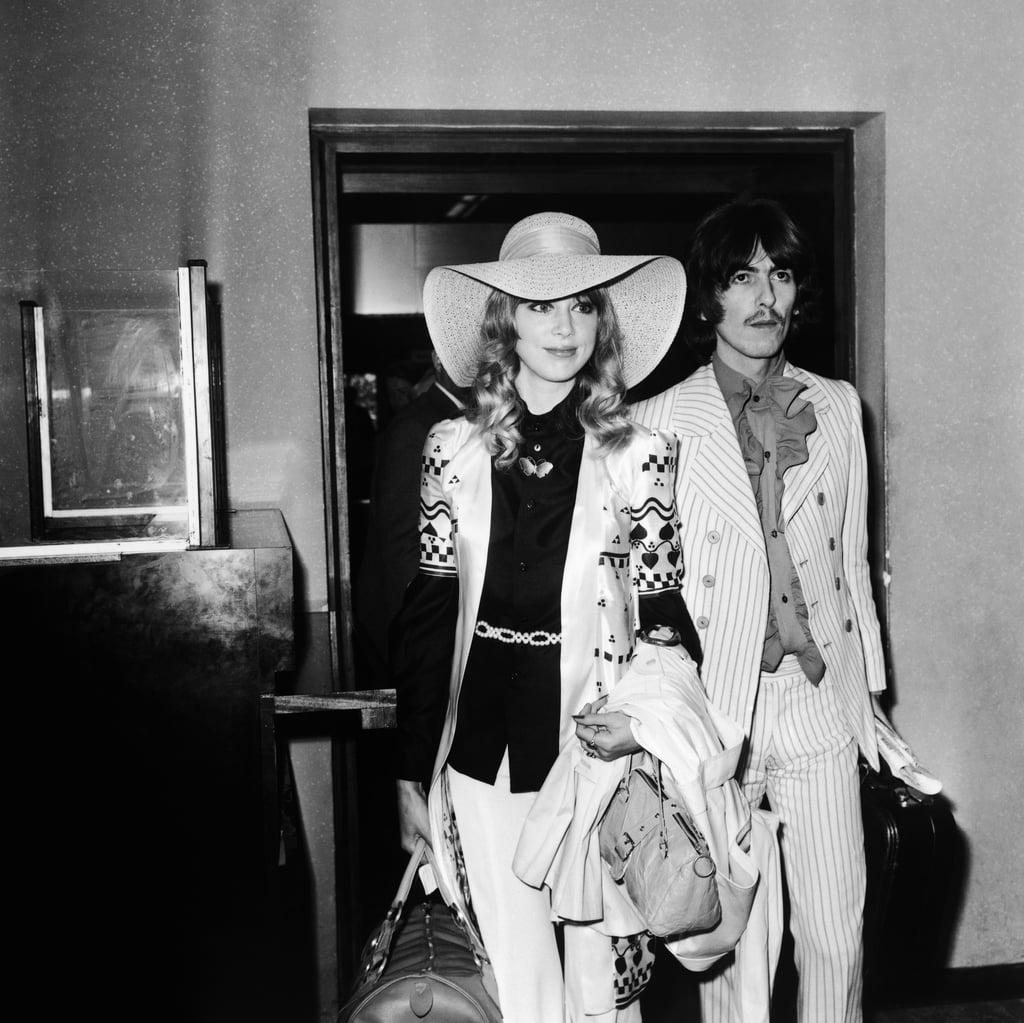 Former Beatle George Harrison arrived with his wife Pattie Boyd in 1968.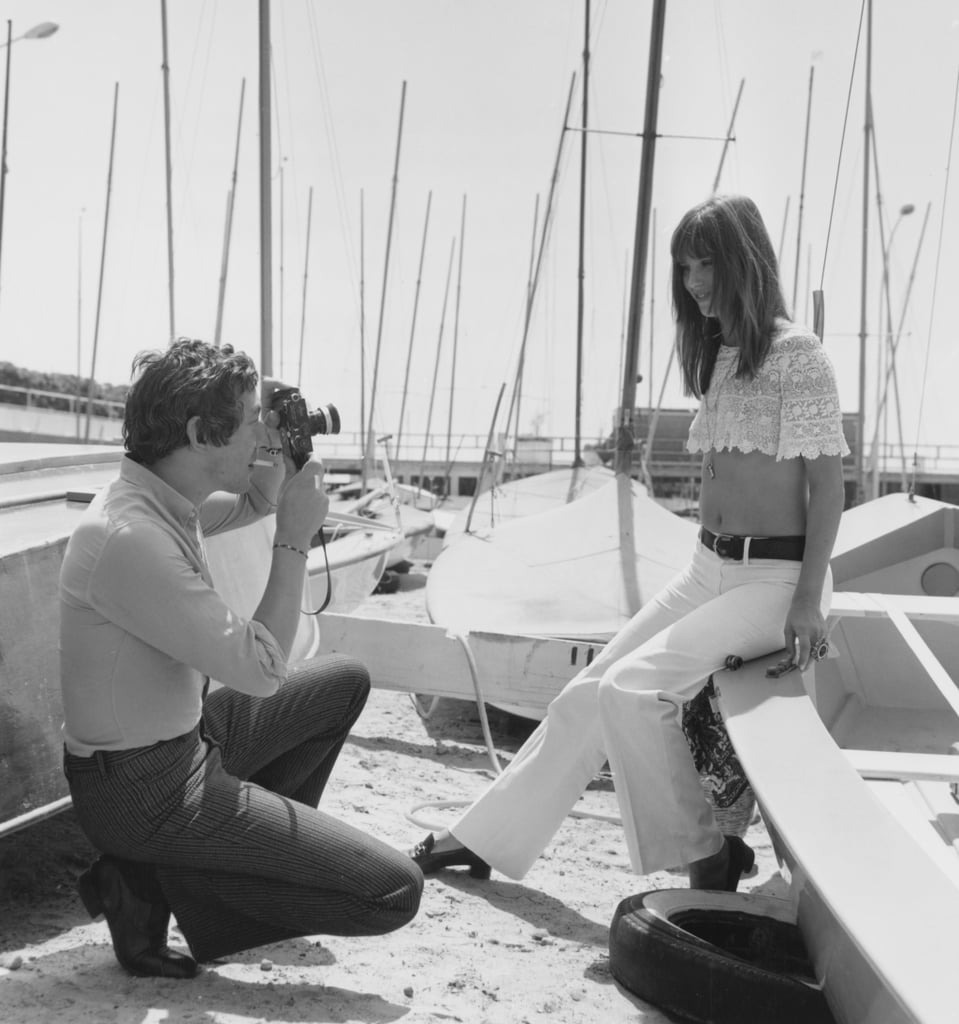 Serge Gainsbourg snapped photos of his then-lover, Jane Birkin, in 1969.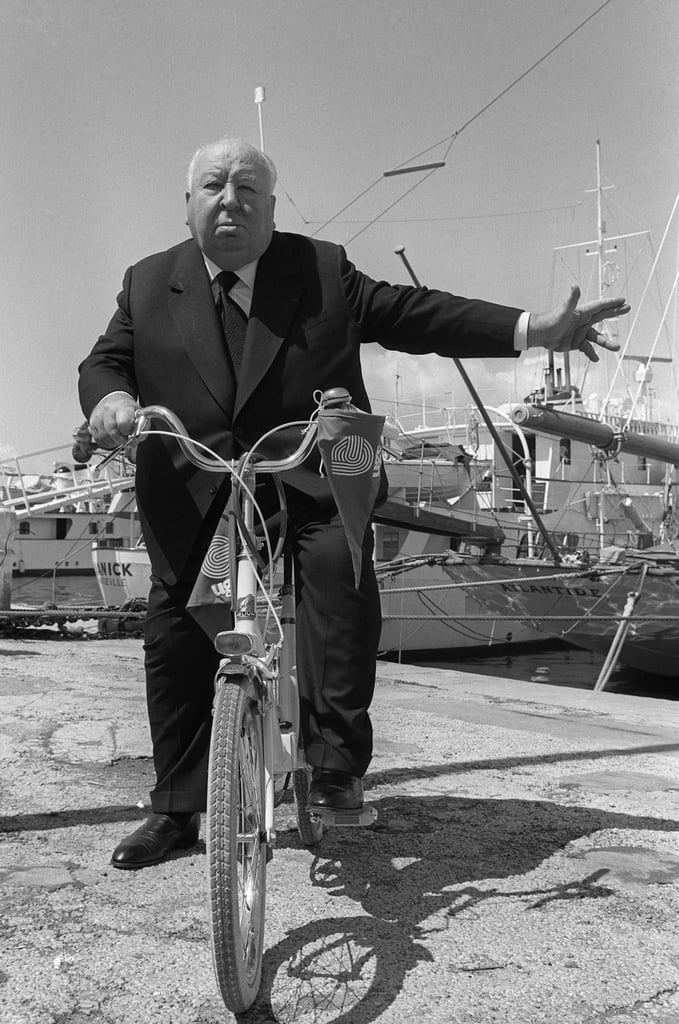 Alfred Hitchcock hitched a ride on a bicycle in 1972.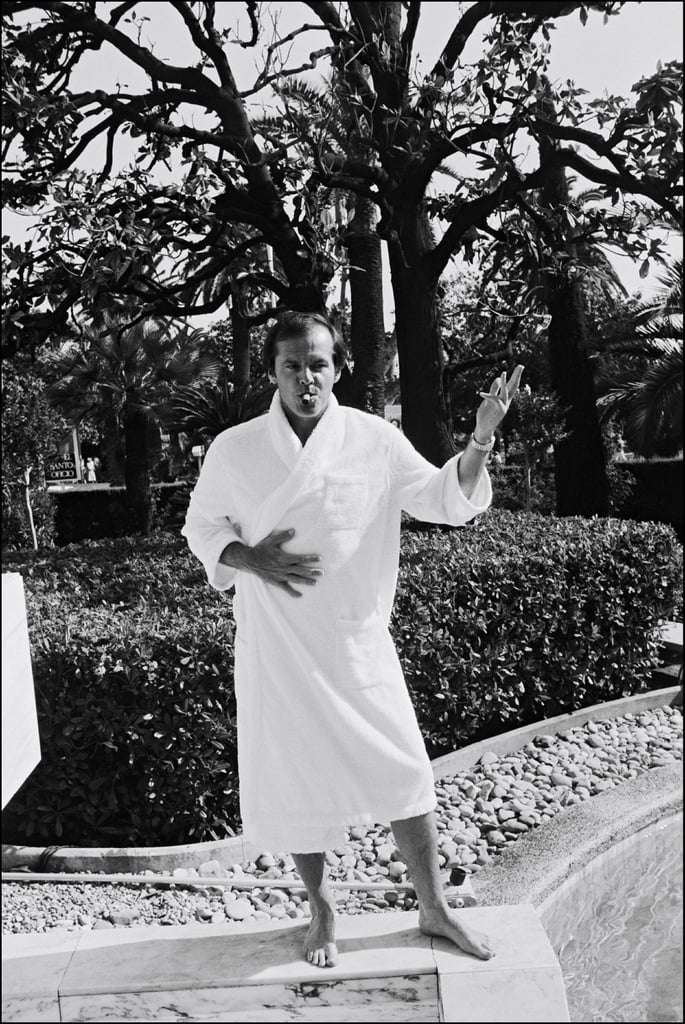 Jack Nicholson [6] was photographed in his bathrobe outside his hotel in 1974.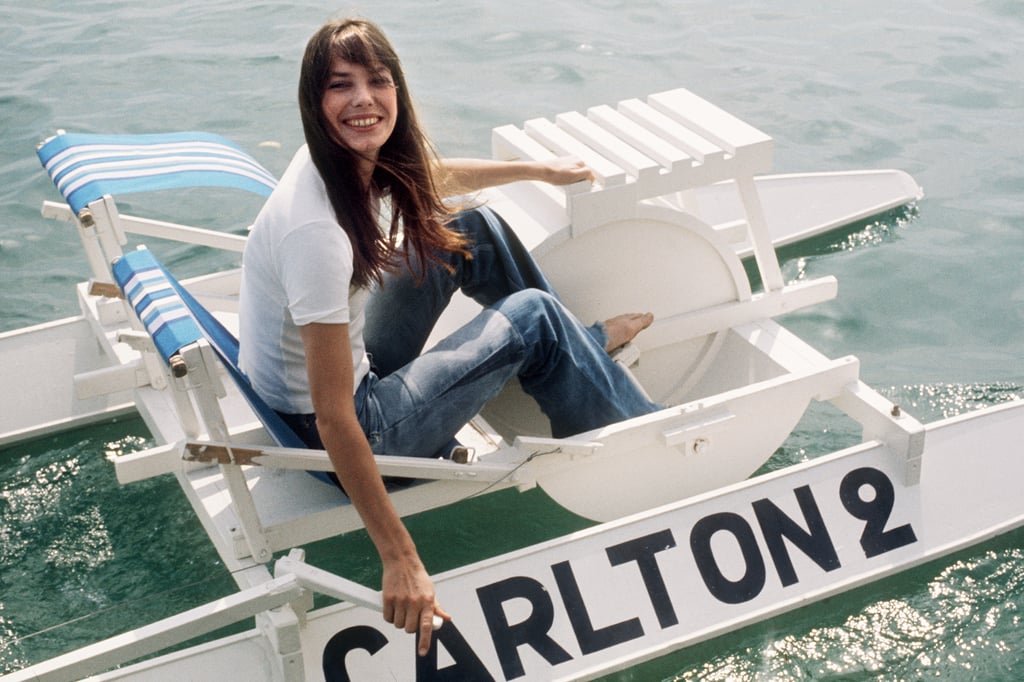 Jane Birkin had fun on a pedal boat during the festival in 1974.
Dustin Hoffman [7] and his wife Anne Byrne hit the swimming pool back in 1975.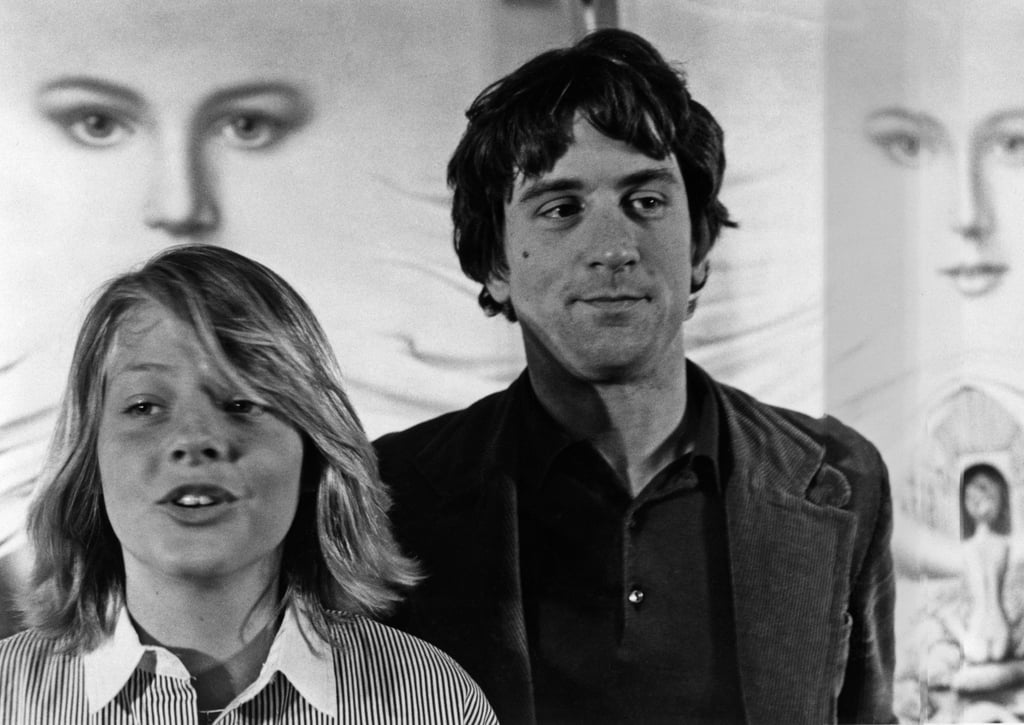 Robert De Niro [8] and a young Jodie Foster [9] promoted Taxi Driver in 1976.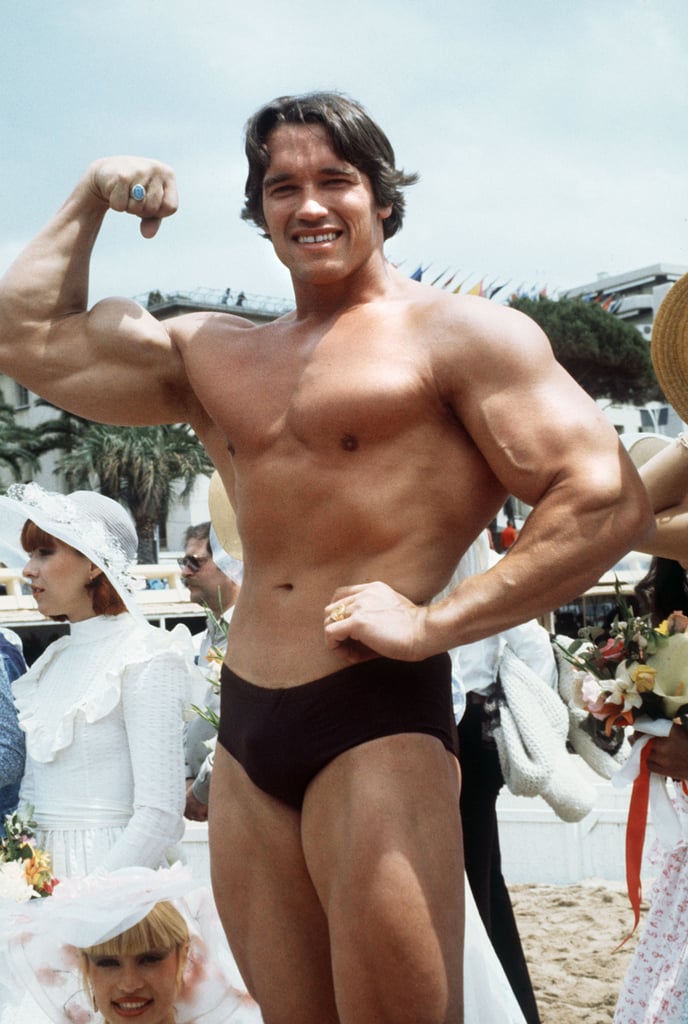 In 1977, Arnold Schwarzenegger [10] presented the documentary Pumping Iron.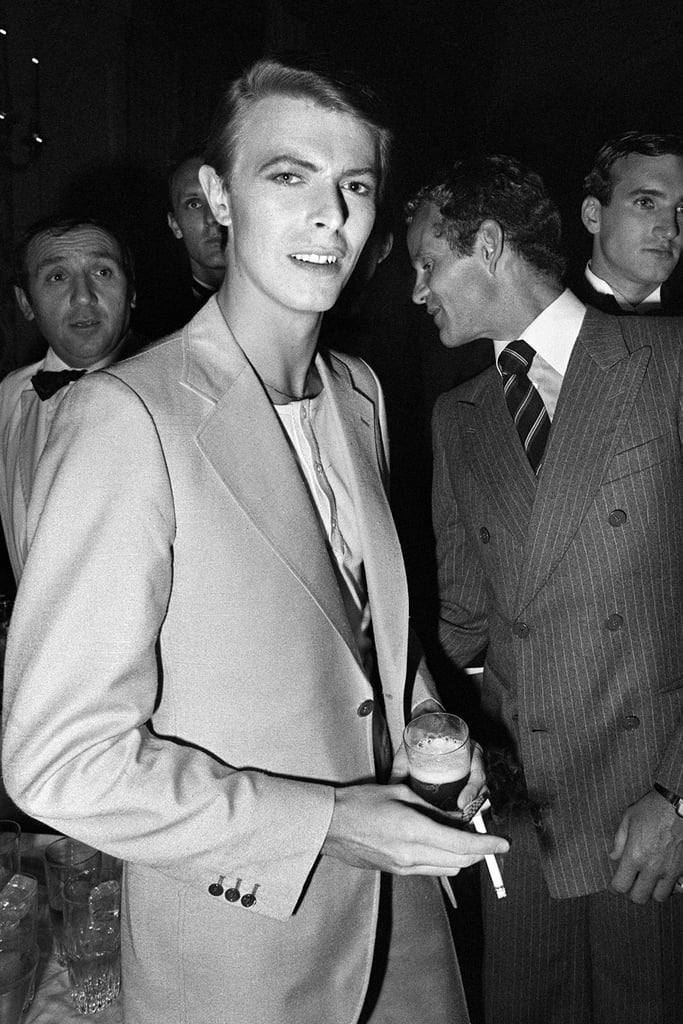 David Bowie partied it up in 1978.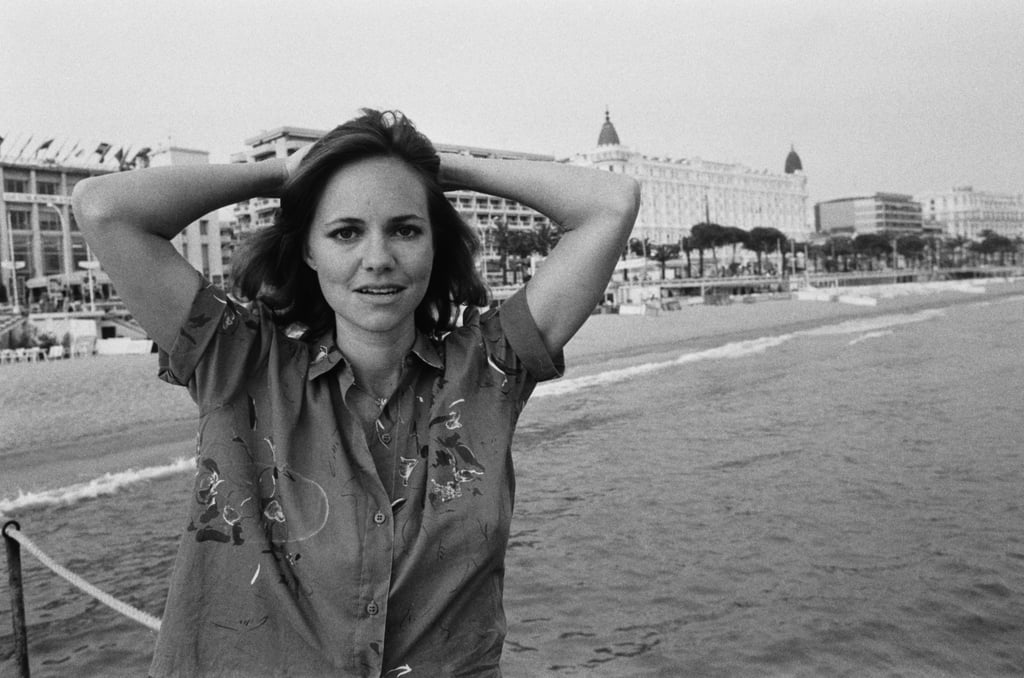 Sally Field [11] posed near the water in 1979.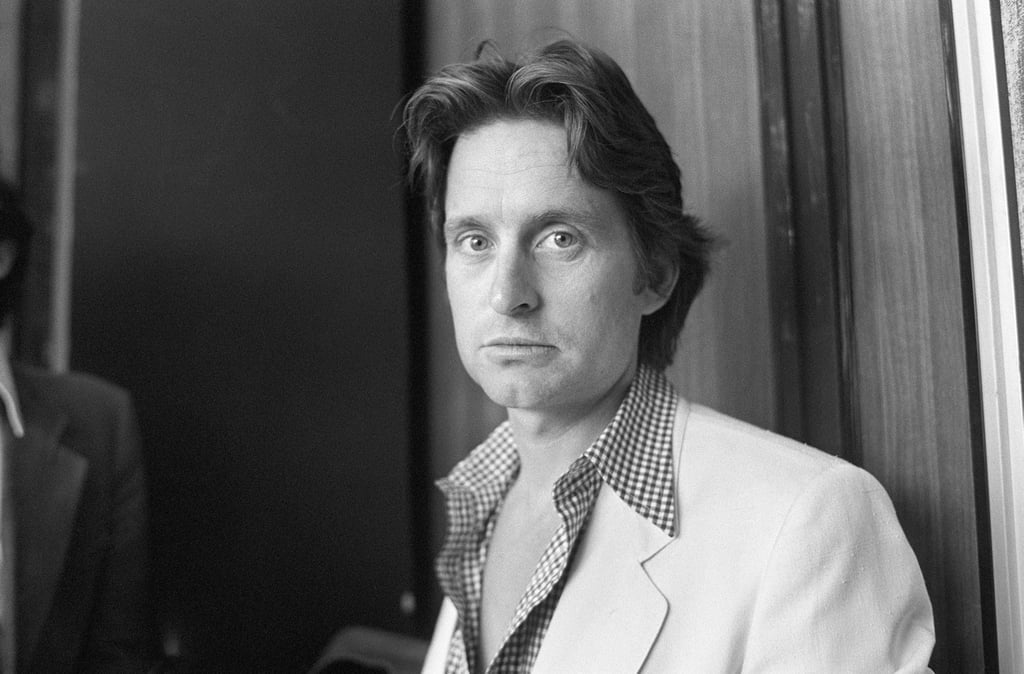 Michael Douglas posed for photographers in 1979.
A young Jamie Lee Curtis was in attendance at the film festival in 1980.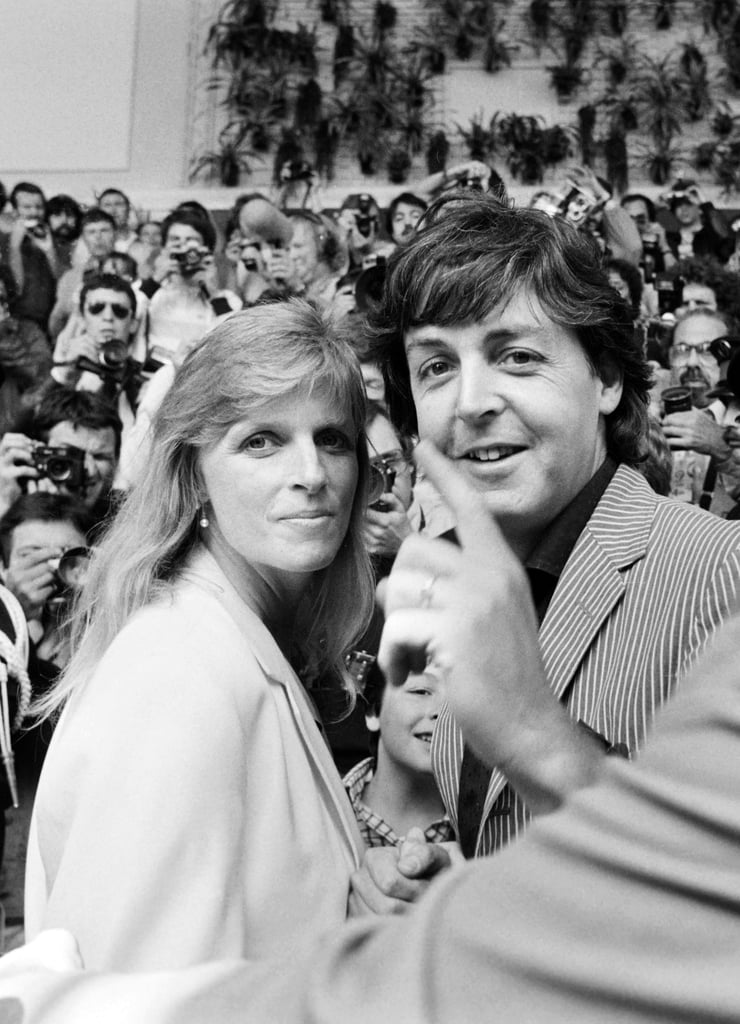 Paul McCartney and his late wife, Linda, arrived to throngs of fans and photographers in 1980.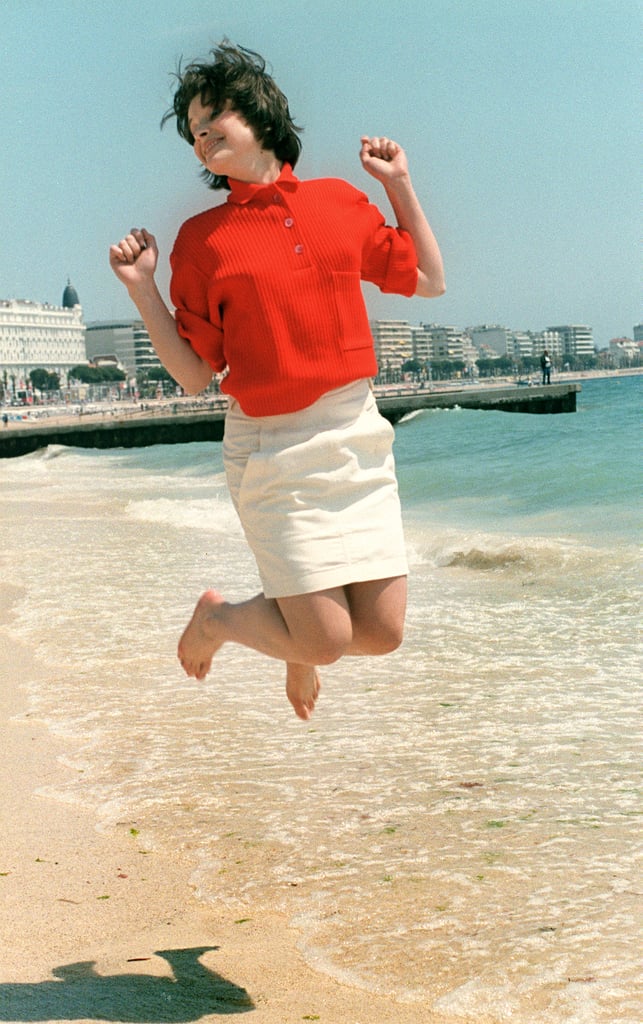 Juliette Binoche jumped for joy on the beach in 1985 — a pose she still loves to do [12] to this day!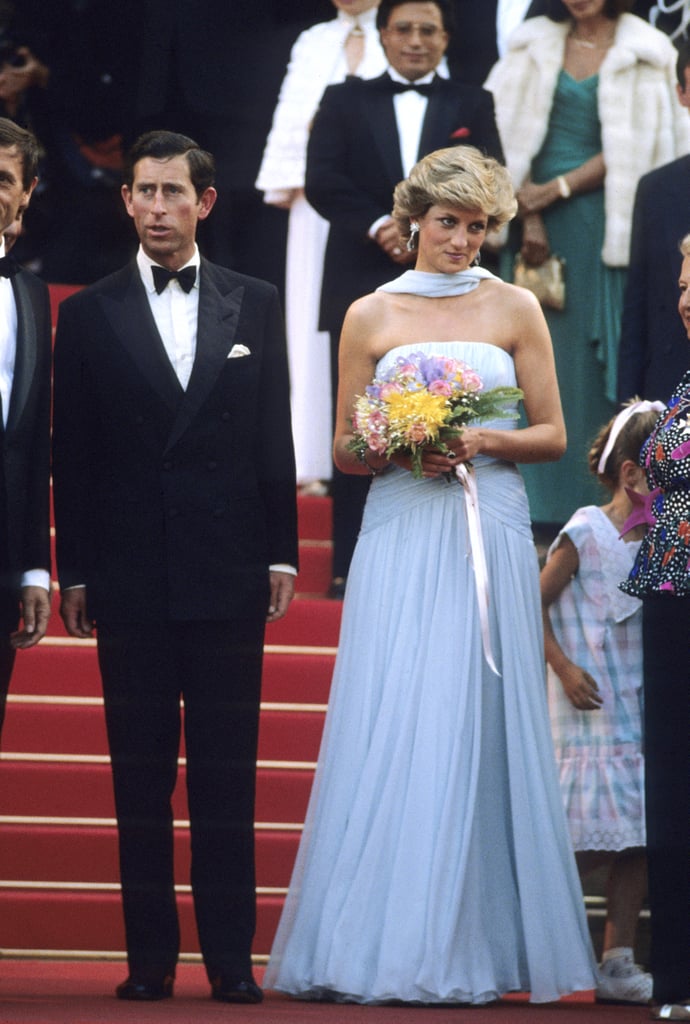 Prince Charles and Princess Diana walked the red carpet together in 1987.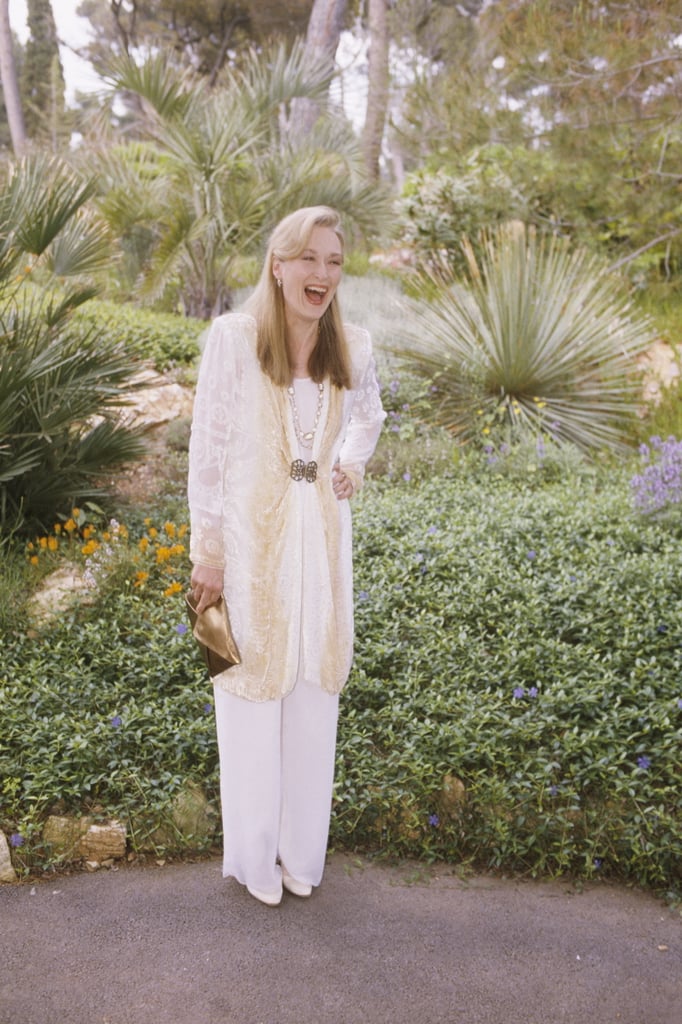 Meryl Streep [13] was all smiles while posing in the gardens in 1989.
In 1991, Madonna [14] stepped on the scene to promote docu-film In Bed With Madonna (known as Madonna: Truth or Dare in the US).
Tim Robbins and Whoopi Goldberg attended a photocall with director Robert Altman in 1992.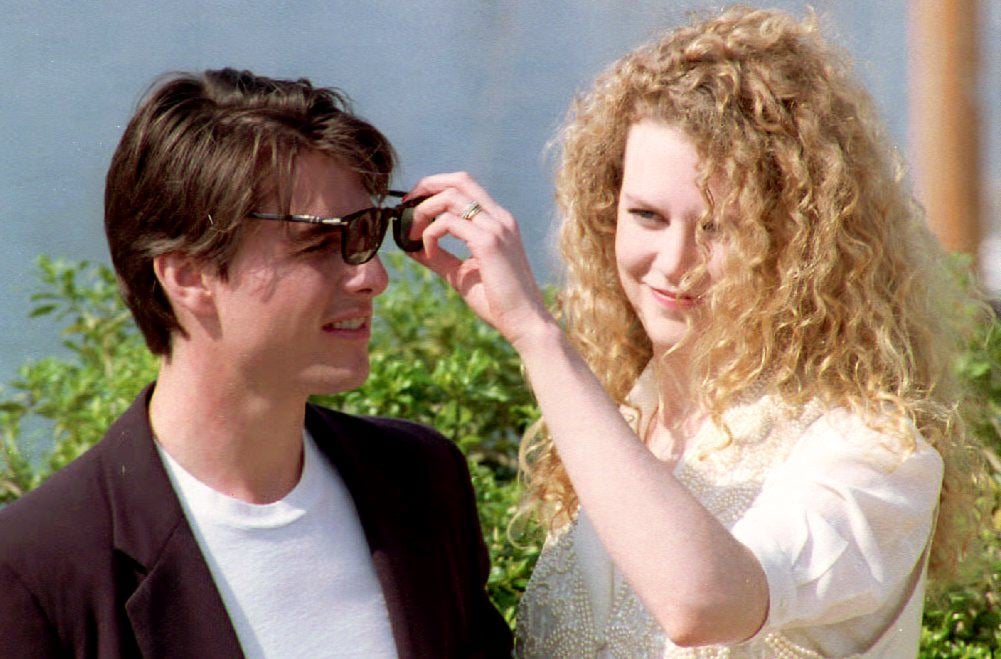 Nicole Kidman [15] playfully adjusted then-husband Tom Cruise [16]'s sunglasses in 1992.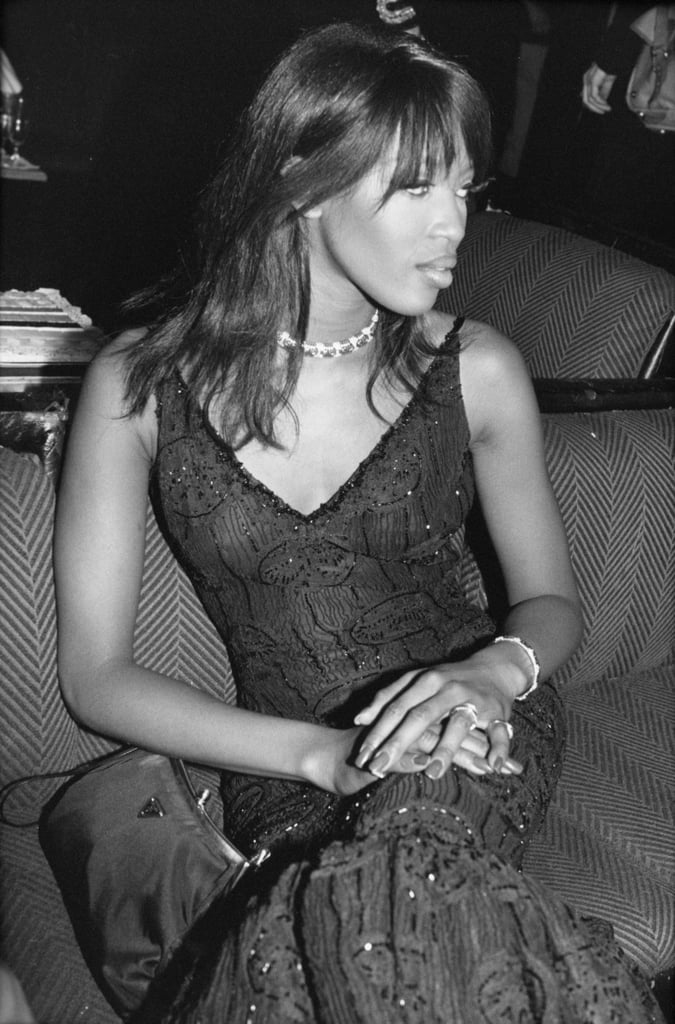 Naomi Campbell [17] attended a party for the film Ed Wood during the festival in 1995.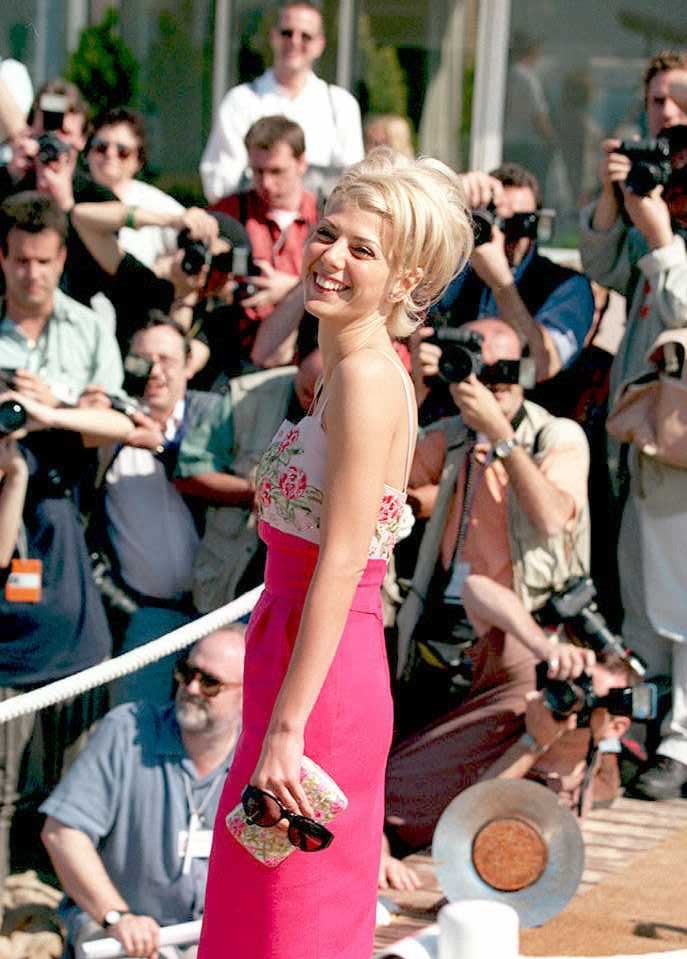 A blond Marisa Tomei posed for photographers in 1995.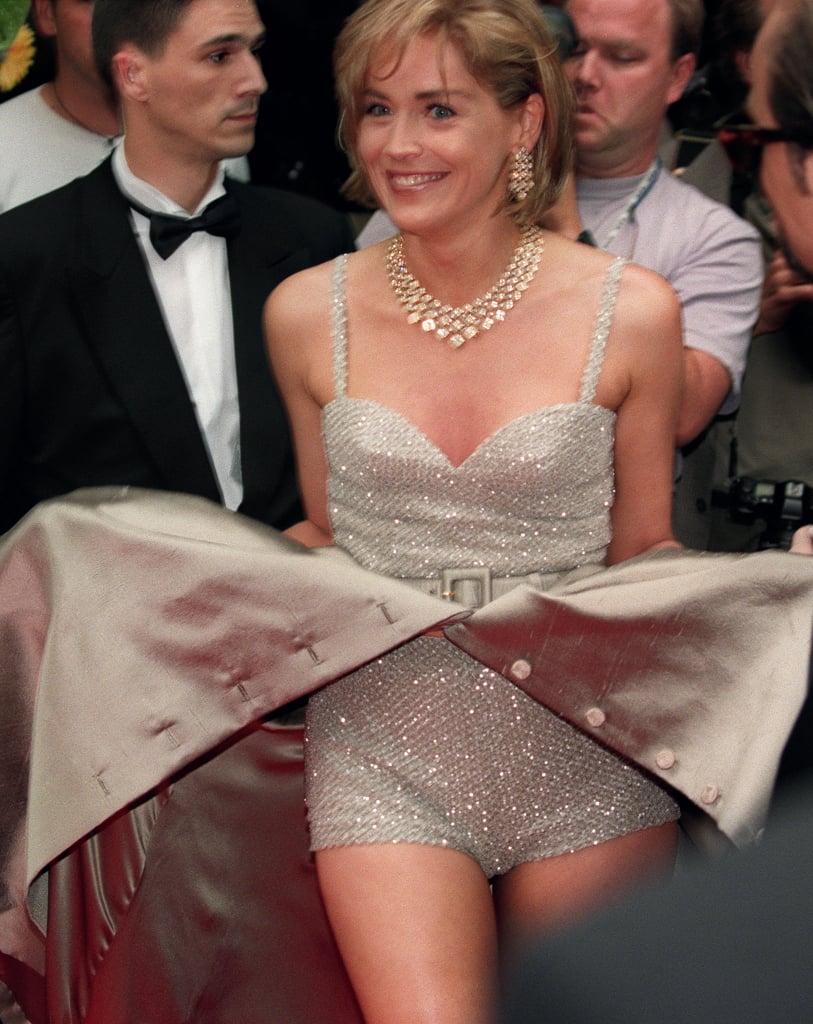 Sharon Stone [18] showed off her studded jumpsuit on the red carpet in 1995.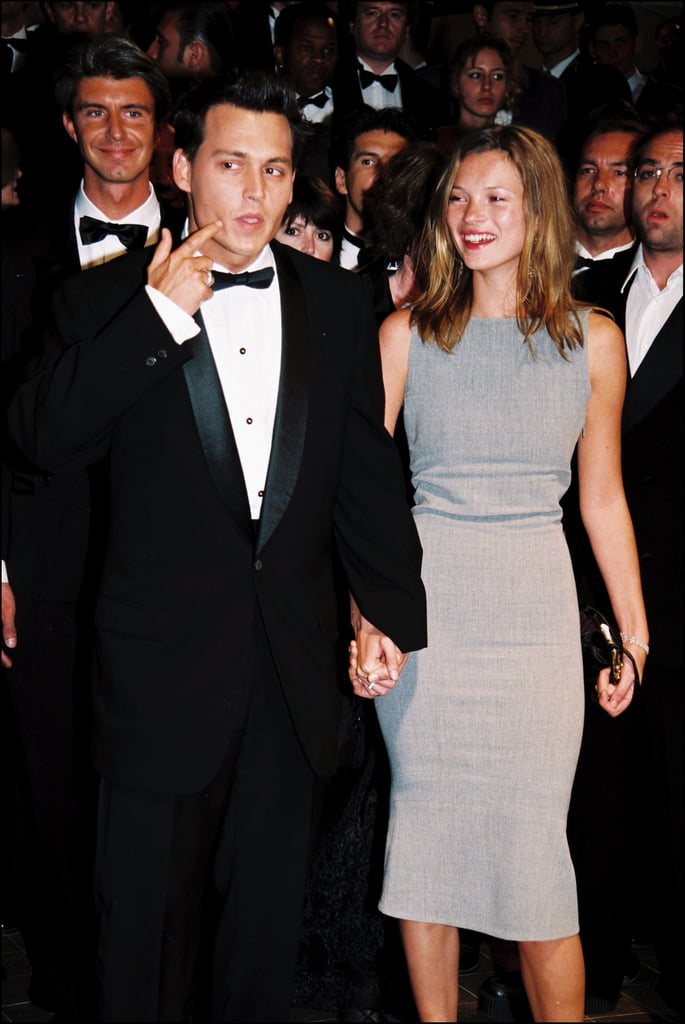 Then-couple Johnny Depp [19] and Kate Moss [20] walked the red carpet together for the premiere of The Brave in 1997.
Liv Tyler [21] cracked up while attending a photocall with her Armageddon costar Bruce Willis [22].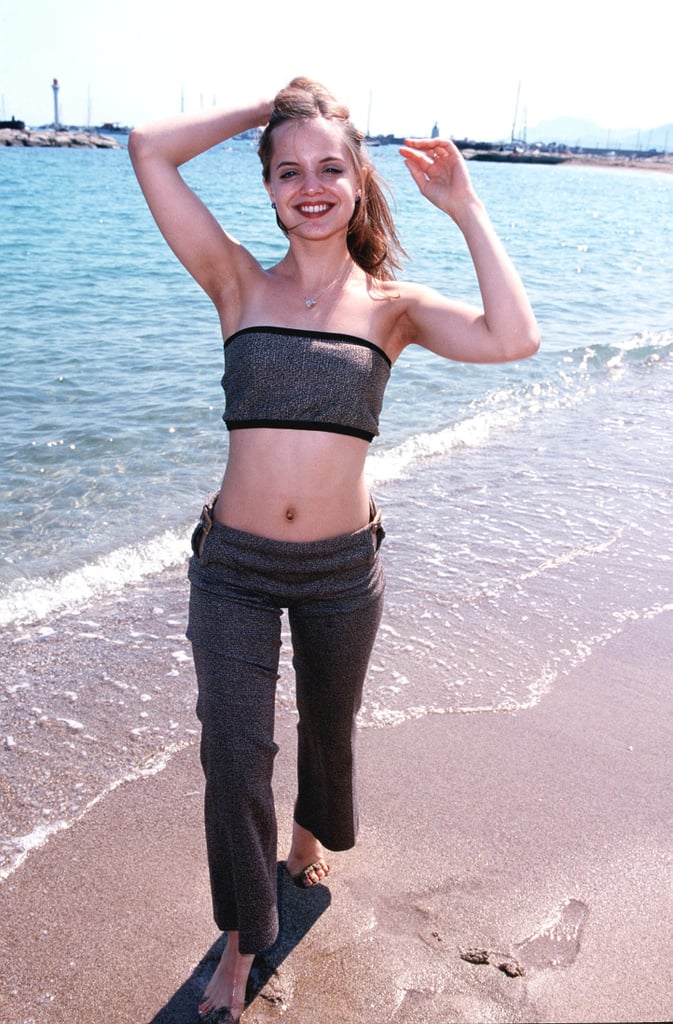 Mena Suvari bared her midriff while walking on the beach in 1998.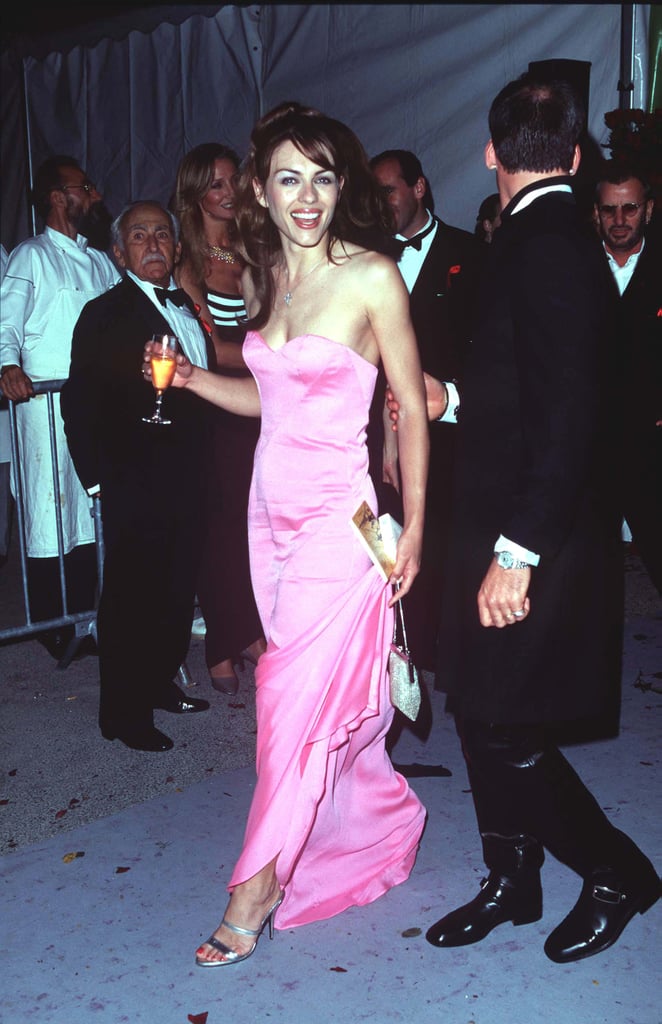 Elizabeth Hurley [23] had a ball at an event in 1998.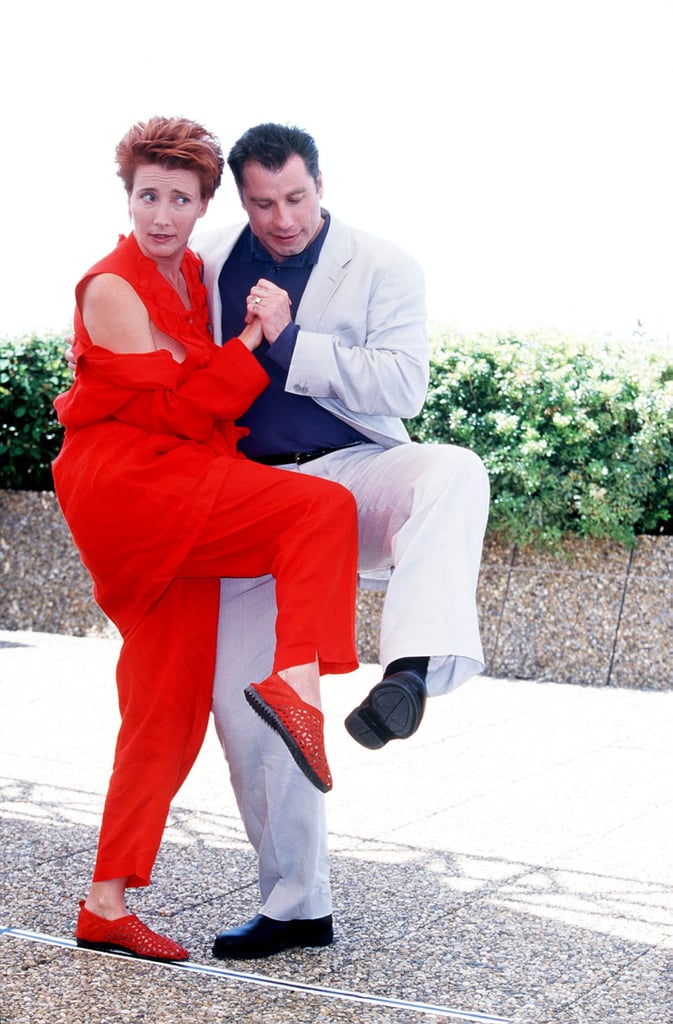 Emma Thompson [24] and John Travolta [25] did a funny dance in 1998.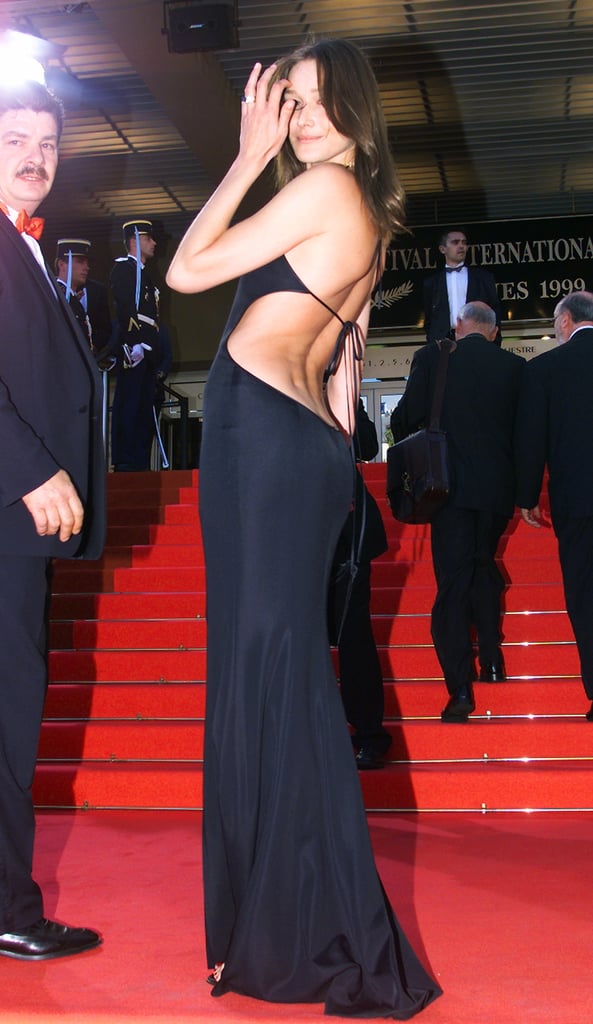 Before she was the first lady of France, Carla Bruni attended the film festival as an actress in 1999.
Ben Affleck [26] waved to fans as he arrived for the annual amfAR Gala in 1999.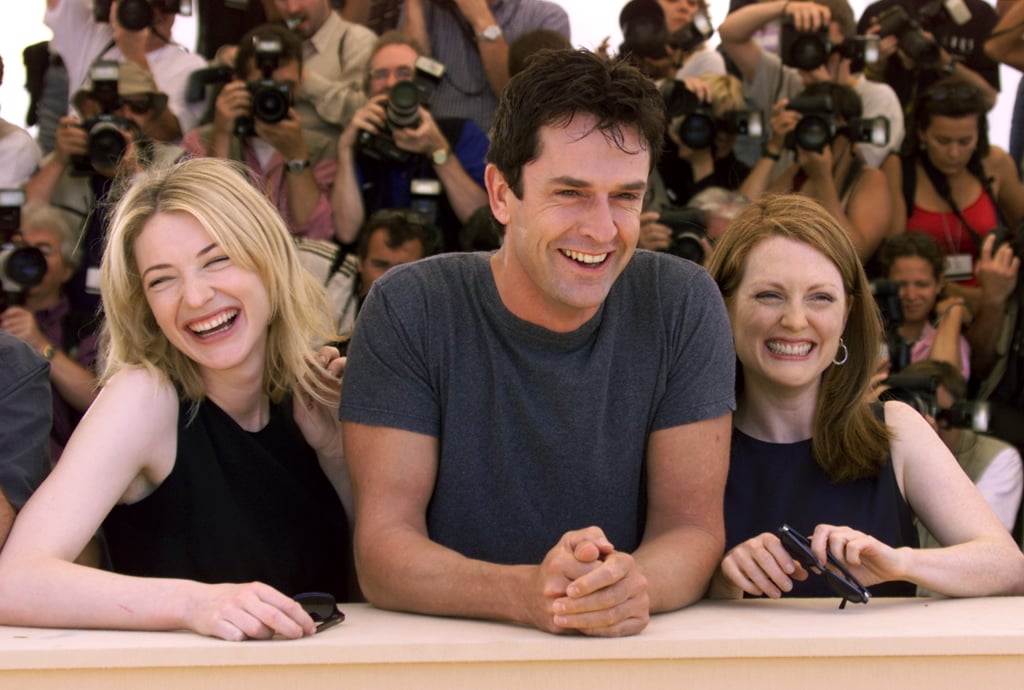 Cate Blanchett [27], Rupert Everett, and Julianne Moore cracked up while attending a photocall together back in 1999.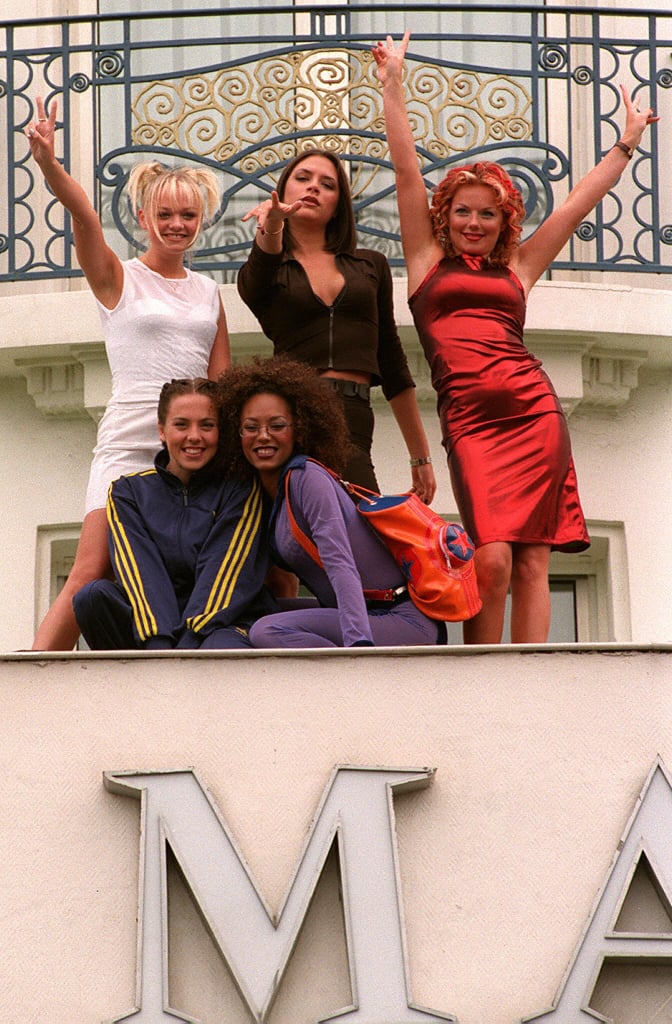 The Spice Girls were on hand for the 1997 festivities, where they premiered the film Spice World.
A fresh-faced Heidi Klum [28] and Tyra Banks [29] hugged during the festival in 2000.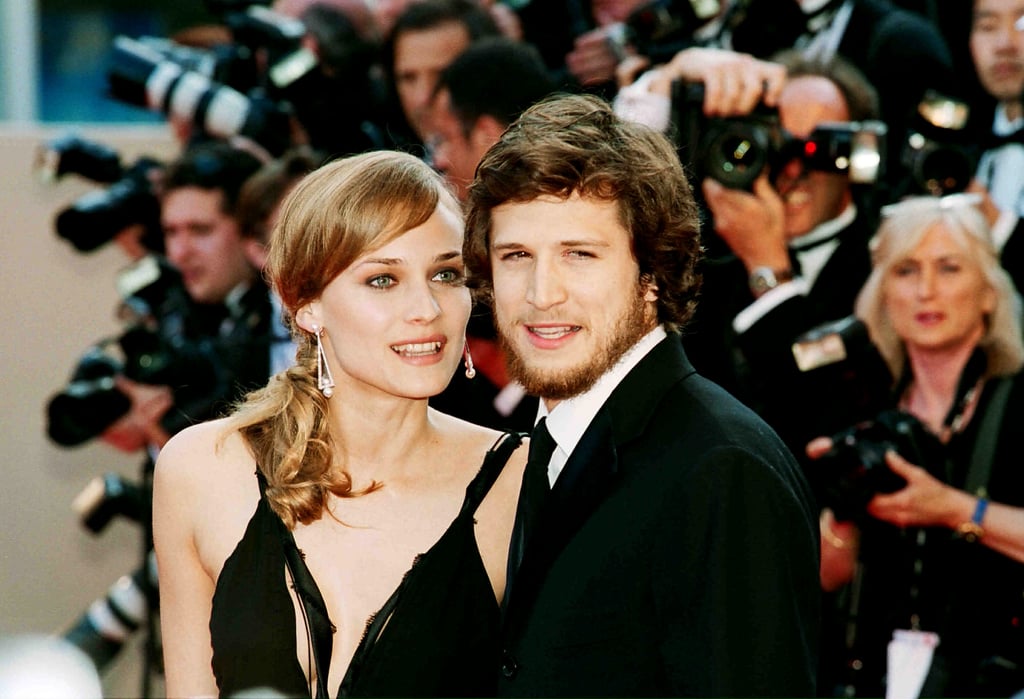 Diane Kruger [30] hit the red carpet for the premiere of Moulin Rouge with Guillaume Canet — they married just months later and divorced in 2006.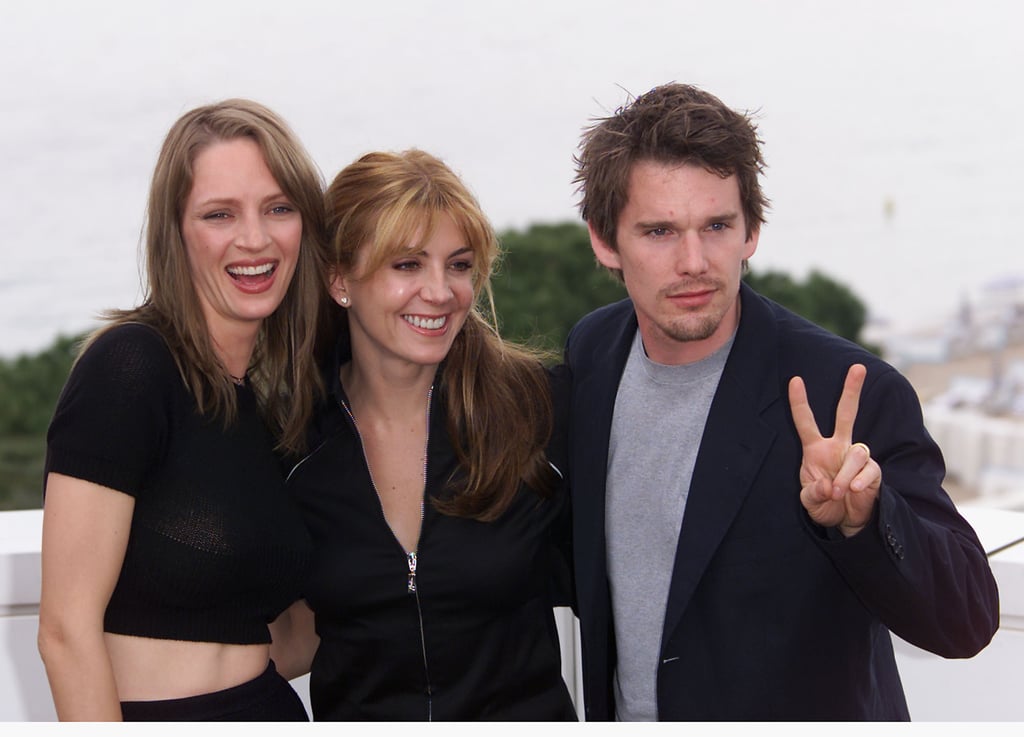 Uma Thurman [31] and Ethan Hawke [32] posed for photos with the late Natasha Richardson in 2001.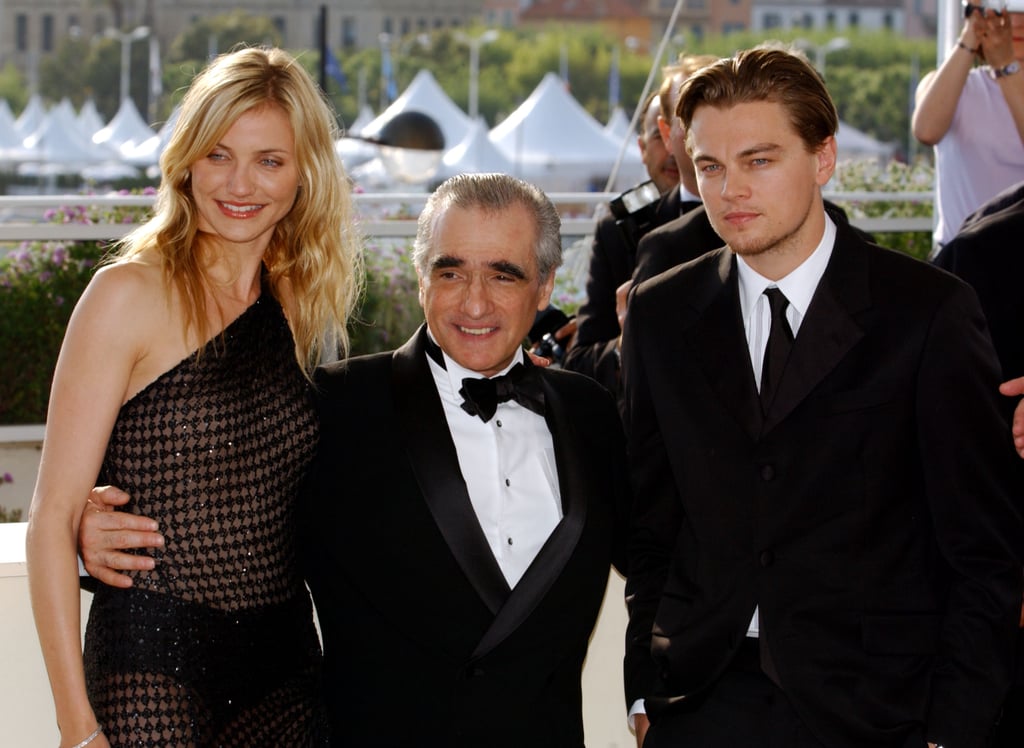 Legendary director Martin Scorsese [33] was flanked by Cameron Diaz [34] and Leonardo DiCaprio [35] at a screening of Gangs of New York in 2002.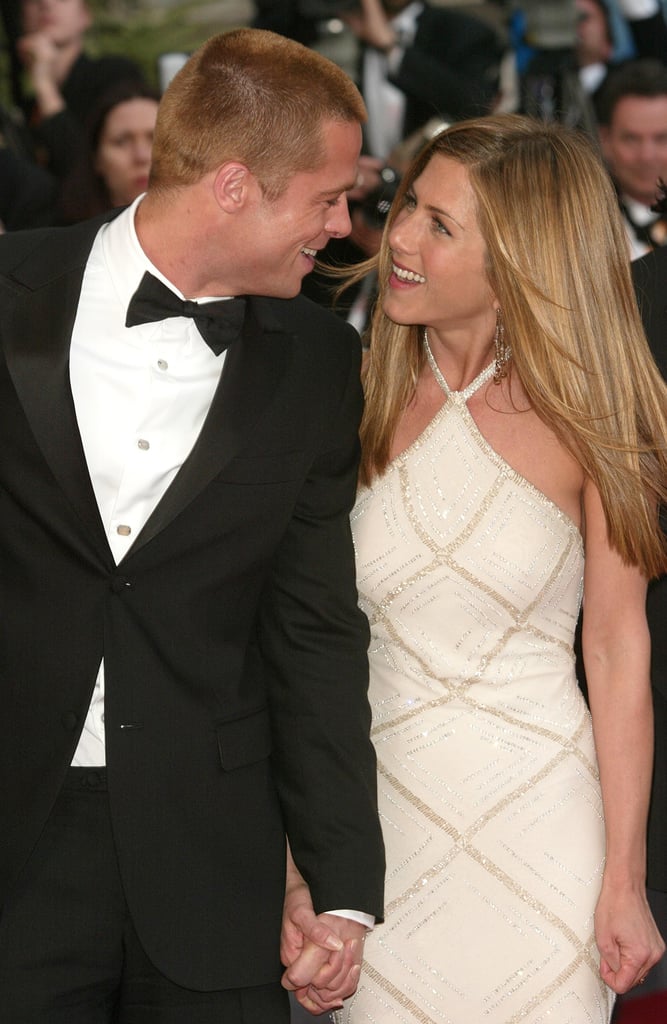 Then-couple Brad Pitt [36] and Jennifer Aniston [37] beamed on the red carpet at the premiere of Troy in 2004.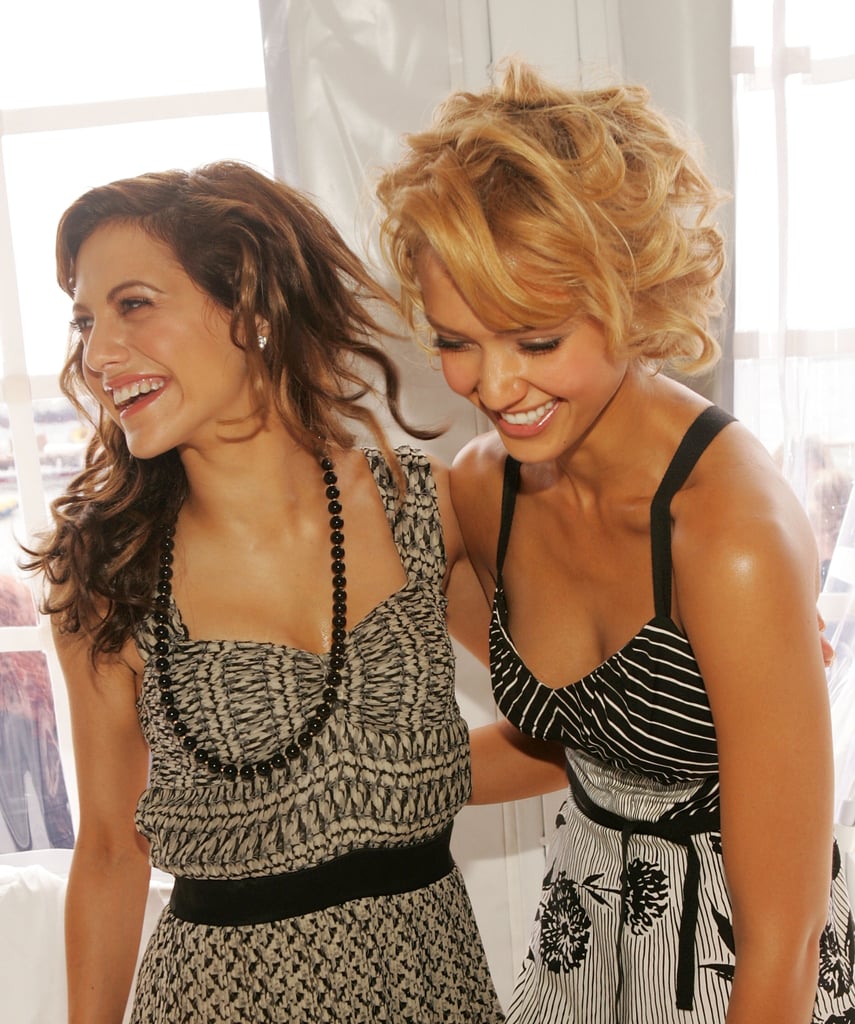 Jessica Alba [38] shared a laugh with the late Brittany Murphy [39] at a luncheon during the festival in 2005.