Billy Bush's Suspension From the Today Show
All the Details on Billy Bush's Suspension From the Today Show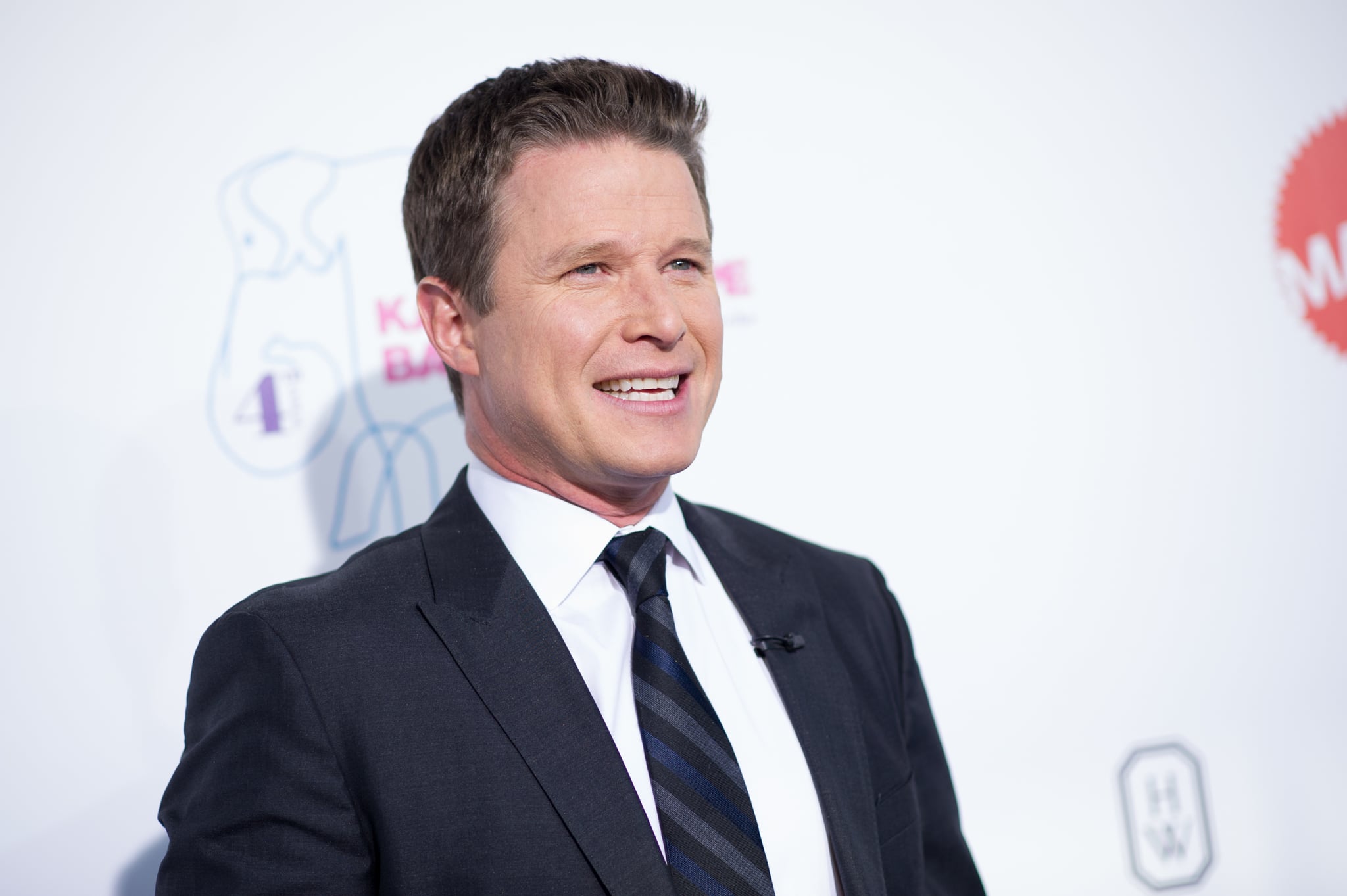 Last week, a horrifying, troubling video from 2005 put Donald Trump's entire presidential campaign in jeopardy, and for good reason. The clip depicts a conversation between Trump and then-Access Hollywood host Billy Bush; the two men talk crudely about objectifying women, grabbing their genitals, and making unwanted sexual advances. While Trump obviously had to deal with the issue — it was, in fact, awkwardly addressed during Sunday's second presidential debate — Billy Bush was not exempt from media scrutiny. Billy had only just joined Today as an anchor in May 2016, but the now-infamous video may have permanently dented his career. We're breaking down Billy's side of the timeline, from Friday's video leak to Monday's massive fallout.
A crude, taped conversation between Donald Trump and Billy Bush surfaces. On Friday, Oct. 7, The Washington Post obtained and released a 2005 video featuring Donald Trump and Billy Bush. At the time, Billy was a host for Access Hollywood. In the clip, Donald talks about women, saying he had the freedom to "grab them by the p*ssy" because he's a well-known star.
Billy releases a statement apologizing for his behavior. On the same day, Billy addressed the video in a personal statement: "Obviously I'm embarrassed and ashamed. It's no excuse, but this happened 11 years ago. I was younger, less mature, and acted foolishly in playing along. I'm very sorry."
Trump also releases an apology. Late, late Friday night, Donald Trump released his own video statement addressing the controversy. "This was locker room banter, a private conversation that took place many years ago," he said. "Bill Clinton has said far worse to me on the golf course, not even close. I apologize if anyone was offended."
NBC and Billy Bush plan to address the issue on air. On Sunday, a source at NBC said Billy Bush would make a live statement about the tape on Monday's Today show. "The plan is for him to have a chance to apologize," the source said.
NBC decides to suspend Billy Bush after reconsideration. Later on Sunday, NBC suspended Billy Bush indefinitely. According to the report from E! Online, an internal email read, "I know we've been deeply troubled by the revelations of the past 48 hours. Let me be clear — there is simply no excuse for Billy's language and behavior on that tape. NBC has decided to suspend Billy, pending further review of this matter."
NBC's anchors address Billy's absence. During Monday's show, Today's various anchors made brief mentions of Billy's absence. Early on in the show, Savannah Guthrie commented on the state of the situation: "We want to note one other thing, pending further review of the matter, NBC News has suspended Billy Bush, host of Today's third hour, for his role in that conversation with Donald Trump." The issue emerged again, later on. "As you can see, Billy Bush is not here joining us today," Al Roker said, "as you're probably aware, part of that 2005 Access Hollywood taping with Trump that's been in the news all week." Al's coanchor, Tamron Hall, added, "NBC, which owns Access Hollywood, has suspended Billy for his role in that conversation pending further review."
Billy Bush is reportedly devastated. According to Us Weekly, the situation has emotionally wrecked Billy Bush. A source revealed, "Billy was devastated and crying when the leaked tape of him with Donald Trump in 2005 was first leaked to The Washington Post. He was crying that his career was over."
Carson Daly fills in for Billy on the Today show. On Oct. 10, NBC announced that Carson, who serves as Today's social media correspondent, would be cohosting the show's 9 a.m. hour with Tamron Hall. He began on Oct. 11, and his temporary position will likely continue until Bush's suspension is over.
NBC may have to pay out the rest of Billy's contract. According to The Hollywood Reporter, NBC and Billy Bush have begun negotiating Billy Bush's exit. The network may agree to pay out the rest of his contract, which is worth close to $3 million annually. Conversely, if they try to fire him for the footage, things could go south. It's worth noting that sources say Billy had been talking about the 2005 conversation since August, so it's very possible the network was widely aware of the tape internally.
Dancing With the Stars might be courting Billy Bush. According to Page Six, ABC may be trying to wrangle Billy Bush for its Spring 2017 season. Seeing as Ryan Lochte joined the season 23 cast in the wake of his Rio robbery drama, it's clear the competition is a solid step in public image rehabilitation.
Billy Bush may be receiving a $10 million settlement upon exiting the Today show. There are various news outlets reporting that a $10 million settlement has been reached between Billy and NBC. However, Billy's lawyer, Marshall Grossman, is saying the reports are "completely false," adding, "There is no $10 million agreement and that amount has not been discussed. Negotiations are ongoing between the parties."
We will update with further details as they become available.