Bindi Irwin Talks About Her Dad Steve Irwin May 2018
Bindi Irwin Opens Up About Her Late Father's Legacy: "He's With Us in Our Hearts"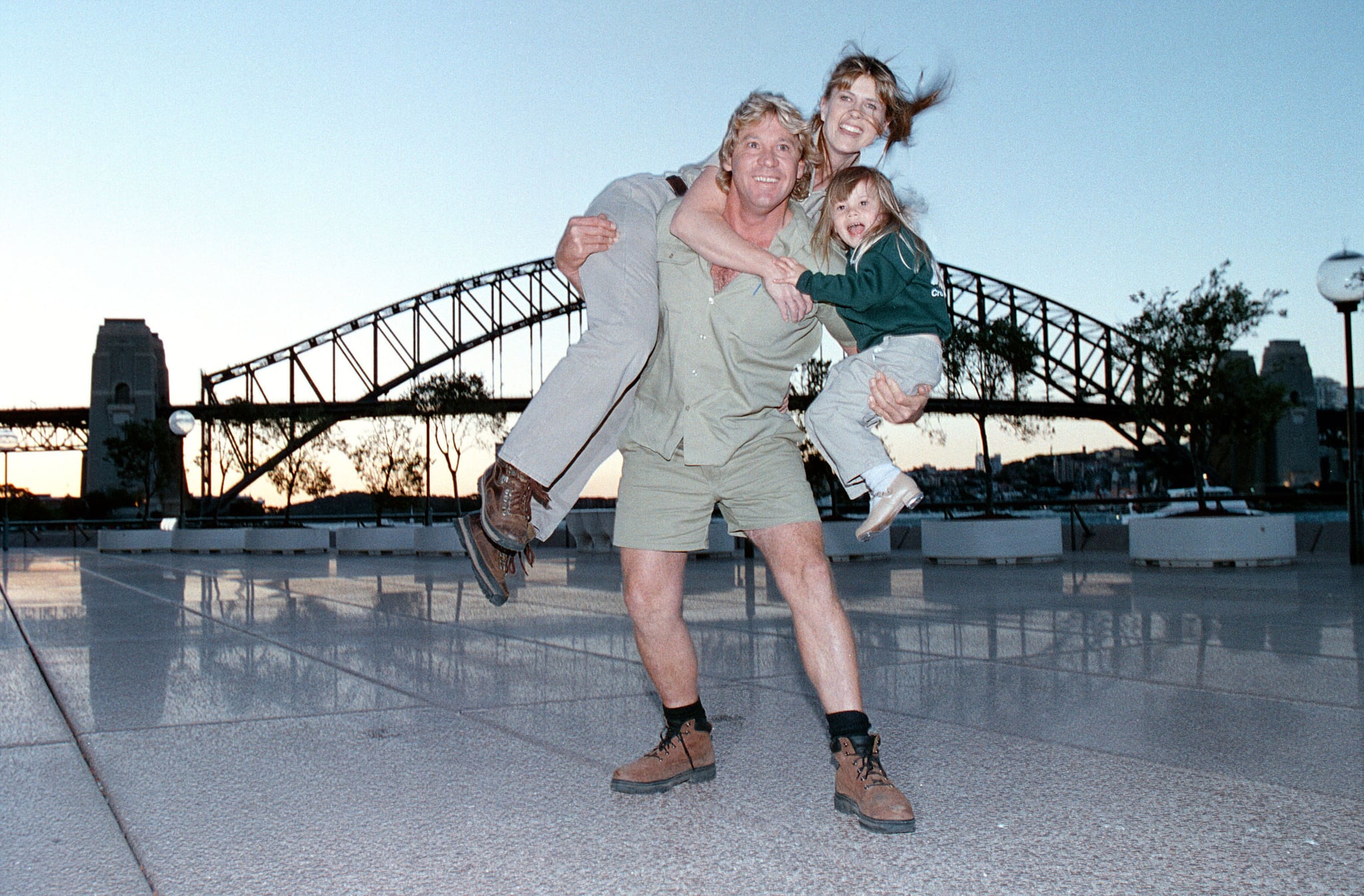 It's been almost 12 years since Steve Irwin tragically passed away, but his memory lives on through his loved ones. While sitting down with Us Weekly, Bindi Irwin opened up about her late father and how she and her family are continuing his legacy. "He's with us in our hearts, which is superspecial," she told the publication. "Dad was extraordinary. He really reached through the television set of everyone's living room and was able to bring a message of wildlife and conservation to millions."

Just last month, Bindi joined her mother Terri and her 14-year-old brother Robert as the late Crocodile Hunter star was posthumously honored with a star on the Hollywood Walk of Fame. While the moment was probably bittersweet for the family, Bindi added that she believes her father would have been incredibly proud of the achievement. "He would have started with, 'Crikey, this is so exciting!'" she said. "To have a conservationist there is a wonderful honor."
While Bindi was only eight when her father died, there is a special spot she goes to feel closer to him. "I think that on days when I just want to reconnect and reflect, I always go to . . . this huge space filled with kangaroos [at Australia Zoo], and I just sit down with the roos of the evening after the zoo's closed and just spend some time thinking about life, and it's kind of my place to feel closest to dad," she explains. "And it's really special for me. And so that's kind of where I spend my evenings."
Image Source: Getty / John Stanton