Brad Pitt Narrates Voyage of Time Starring Burj Khalifa
Is That You Brad Pitt? Stars Narrate This New Documentary Featuring Dubai
With the likes of Star Wars and Star Trek being filmed in UAE recently, it's clear the country is fast-becoming a popular movie location. And this new trailer proves once again that the Dubai has a place on the big screen. Voyage of Time: Life's Journey is described as "An examination of the birth and death of the known universe" and of course the glimmering Emirate is included.
Watch the trailer to see the Burj Khalifa, the world's tallest building, from a bird's eye view at night. Brad Pitt narrates the 40-minute IMAX version of the documentary and is also named as one of the producers. Helmed and written by Terrence Malick (The Tree of Life, The Thin Red Line), you can hear Brad talk about "the past, the future, the present… experience the unfolding of time. The universe, billions of years in the making. Our journey… our destiny."
Brad isn't the only familiar voice you can hear in the documentary; the feature length version is narrated by actress Cate Blanchett.
The film will debut at Toronto and Venice Film Festivals in September, then it will be released in Australia and the USA in October. So far no dates for the GCC have been announced.
Brad is no stranger to the Middle East, as well as having a home in the region, the motion picture favorite filmed his comedy flick War Machine in Abu Dhabi.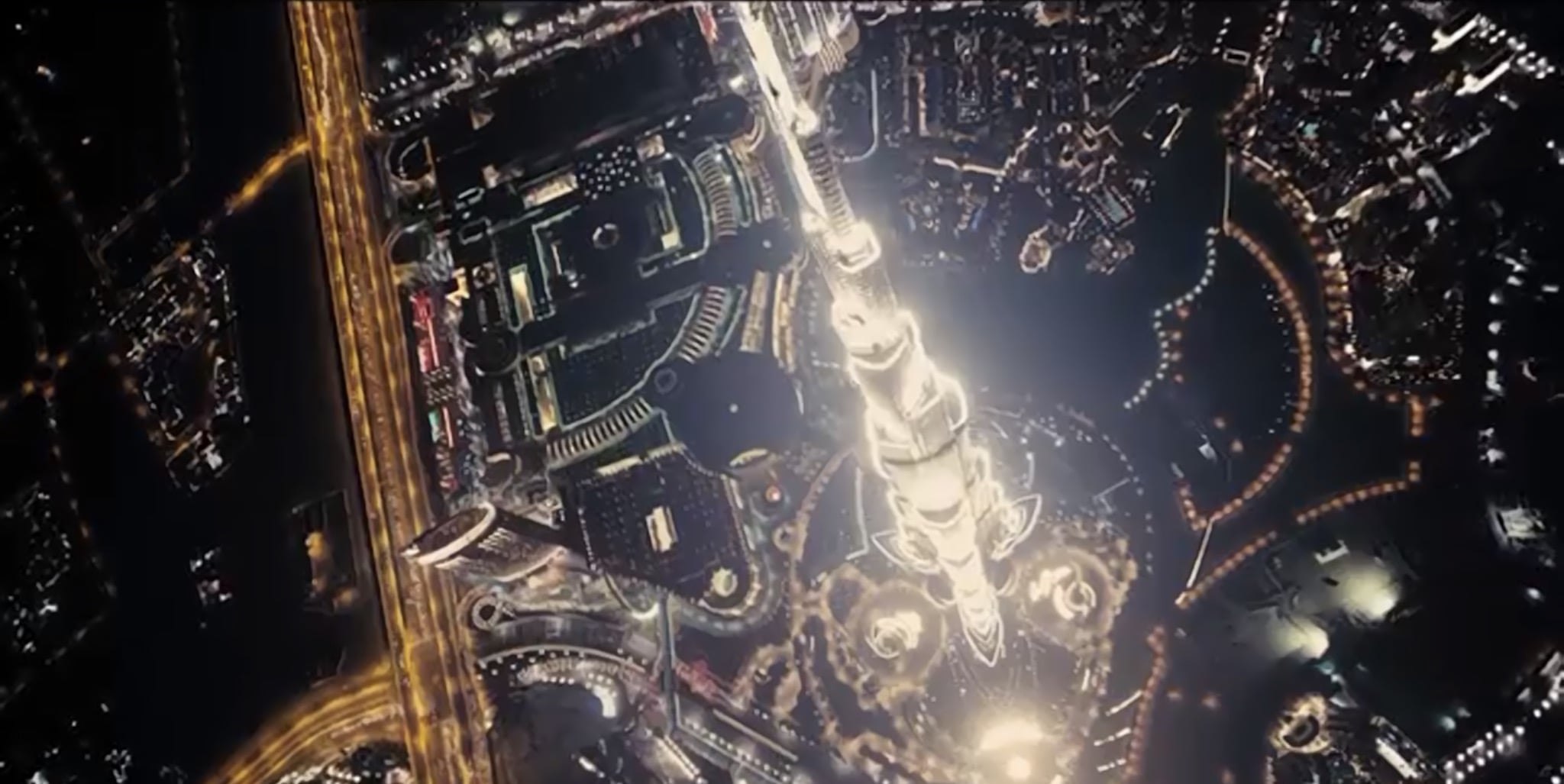 Image Source: YouTube user movieclipstrailers